Are you ready for the real fun to begin? Following five preseason games, the regular season begins on Wednesday night for the Toronto Raptors.
At 7:30 p.m. Eastern Time, the Raptors will take on Kevin Love and the Cleveland Cavaliers at the Scotiabank Arena for Game 1 of 82. The game will be televised on TSN.
Here's what to watch for both the Raptors and Cavaliers heading into tonight's game...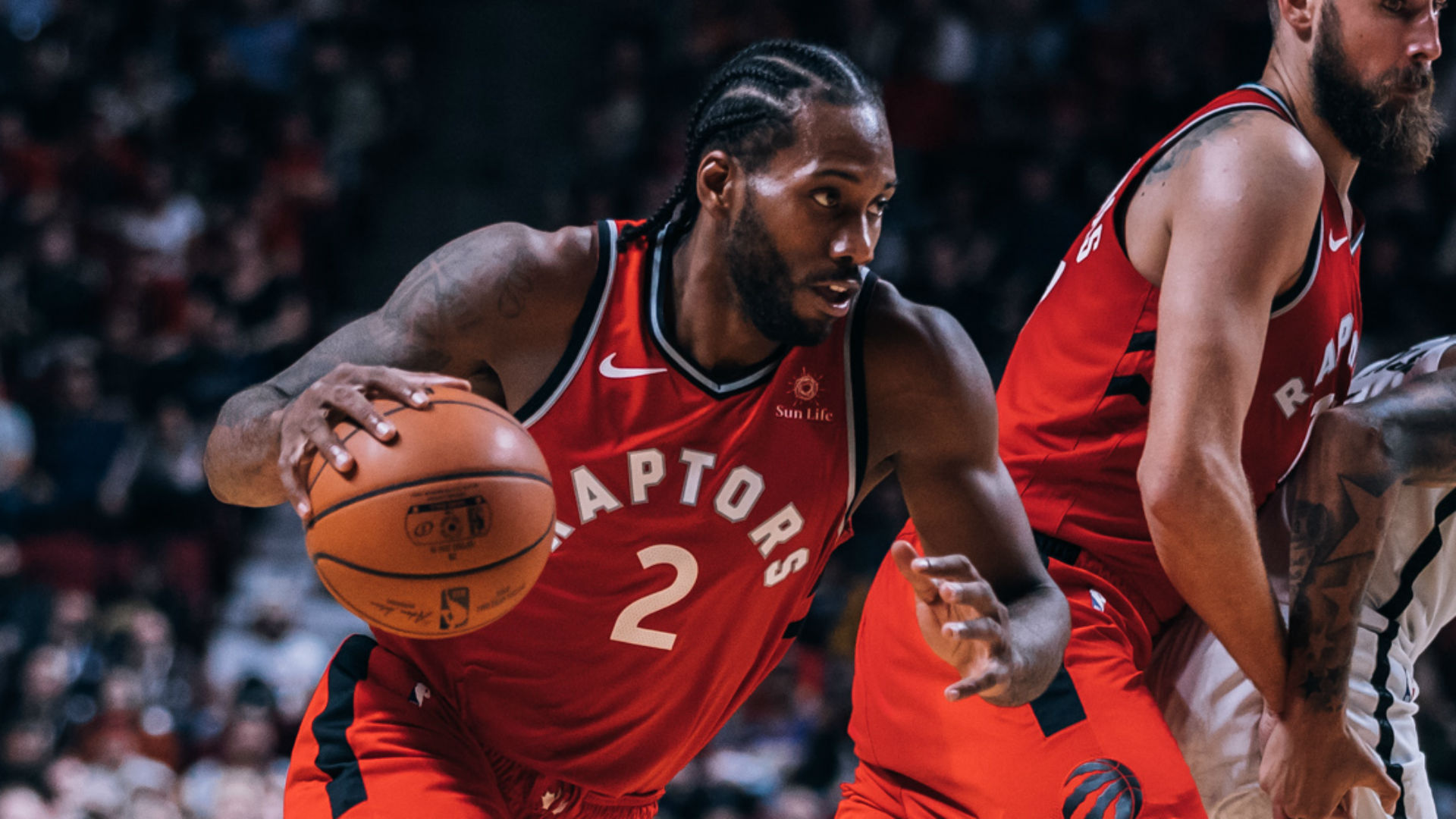 What to watch for the Toronto Raptors
After he sat out the Raptors' only preseason game in Toronto, this will be Kawhi Leonard's first home game with his new team.
Kawhi looked as good as anyone could've expected in preseason, putting up similar per-minute numbers as he did in San Antonio and showcasing his two-way play that has turned him into an MVP candidate. He's still clearly working off some rust after missing all but nine games last season, but expect Kawhi to be the best player on the floor for the entirety of this one.
MORE: Remembering the four games Kawhi has played in Toronto
Kyle Lowry and Pascal Siakam are also players to watch for the Raptors on opening night.
Lowry had a quiet preseason by his standards, so it's important for him to get the regular season off to a strong start. Siakam is the opposite case. Having had a phenomenal preseason in which he showed off a more diverse skill set, it's important for him to carry that momentum into the regular season as he tries to establish himself as an MIP candidate in 2018-19.
Finally, this will be the first regular season game for the Raptors with Nick Nurse at the helm. While we might not see a completely different team from day one, look for Nurse to experiment with different lineups and test the limits of the system that transformed Toronto into an elite offensive team last season.
What to watch for the Cleveland Cavaliers
LeBron James no longer being on the Cavaliers takes some of the fun out of this matchup, but, as Tristan Thompson kindly reminded everyone in the offseason, the Eastern Conference still runs through the team that is coming off of four straight trips to the NBA Finals.
For that reason, a win against these Cavaliers would be a good start to the regular season for the Raptors.
Hoping to spoil Kawhi Leonard's home opener is Kevin Love, who is now the clear No. 1 option in Cleveland. It'll be fascinating to see if Love can return to his Minnesota Timberwolves form, when he developed into a superstar with averages of 23.5 points, 13.7 rebounds and 3.0 assists per game between 2010-14.
Love certainly looked good in the one preseason game he played for Cleveland, putting up 17 points and four rebounds in 17 minutes of action against the Boston Celtics.
Keep an eye on Collin Sexton in this one, too. Whether he starts or not, LeBron's departure sets Sexton up well to be in the Rookie of the Year conversation this season. Watching him go up against Kyle Lowry should be a lot of fun.
Another matchup to watch: Jonas Valanciunas against Tristan Thompson. With Thompson being one of the best offensive rebounders in the league, it'll be important that Valanciunas and the Raptors keep the Canadian off the boards.