The lone All-NBA selection of Kyle Lowry's 14-year NBA career came four years ago at the conclusion of the 2015-16 season.
In the four years since he's added an NBA title and four more All-Star appearances to his resume but has yet to earn the All-NBA distinction for a second time.
This is the season that should change.
Simply put, Lowry's performance in the 2019-20 season warrants an All-NBA honour. There might be other guards with more highlight plays or gaudier averages, but you'd be hard-pressed to find six guards more deserving of the distinction.
Here's why:
The numbers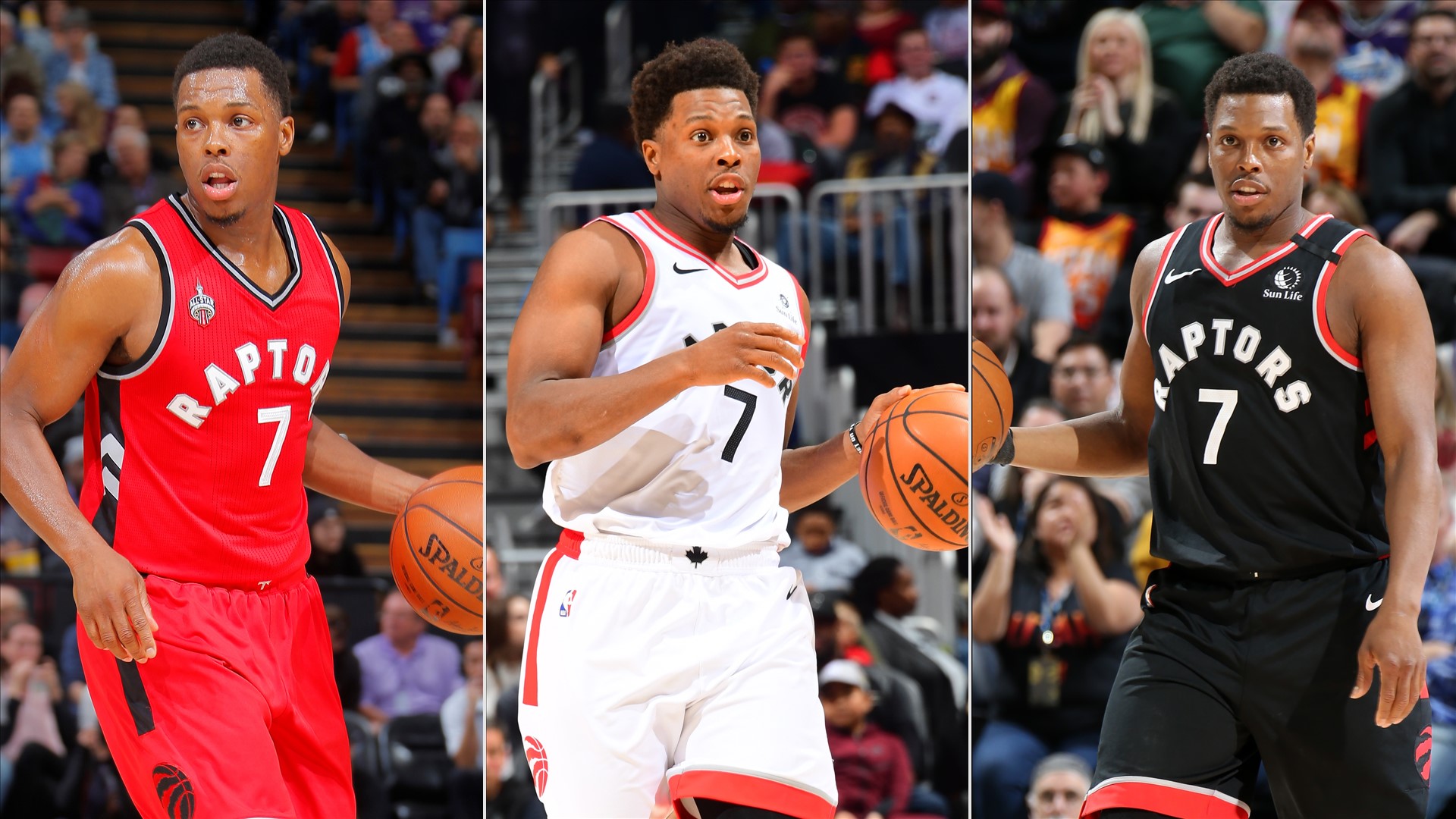 After taking a step back as a scorer last season, Lowry is back to averaging All-NBA-calibre numbers across the board. Take a look at his All-NBA season in comparison to his past two seasons:
Kyle Lowry over the years

| | | | | | | | |
| --- | --- | --- | --- | --- | --- | --- | --- |
| Season | PTS | AST | REB | FGM | FG% | 3PM | 3P% |
| 2015-16 (All-NBA) | 21.2 | 6.4 | 4.7 | 6.6 | .427 | 2.8 | .388 |
| 2018-19 | 14.2 | 8.7 | 4.8 | 4.7 | .411 | 2.3 | .347 |
| 2019-20 | 19.7 | 7.7 | 4.8 | 5.9 | .417 | 2.9 | .354 |
Scoring isn't everything, but it's hard not to marvel at some of the things Lowry has done this year from that standpoint. Through 52 games this season, Lowry has scored 20 or more points 27 times, nearly twice as many as his total in 65 total games last season (15).
That he's doing so out of necessity only adds to his case. With Kawhi Leonard gone, defences know that Lowry is back to being one of the Raptors' top-two scoring options and despite that fact, he's still finding ways to efficiently produce at a high level, in his 14th season no less.
MORE: Lowry has been a chameleon for the Raptors
Almost naturally, his assists numbers have taken a slight dip, but it's worth noting that Lowry is still averaging the second-most assists per game in his career with 7.7, a figure that's good for seventh in the league behind only Damian Lillard, Ben Simmons, Luka Doncic, Ricky Rubio, Trae Young and LeBron James, in that order.
Back in November, NBA.com asked Lowry about his historic start to the season, to which he replied: "All I care about is that my team is the best team that it could possibly be by the time this season's over." He continued, adding that, "for me, individually, whatever happens, happens."
This brings us to the most important number of all: .719, the Raptors' win percentage through 64 games.
Winning
At the time of the season's suspension, just two teams - the Milwaukee Bucks and Los Angeles Lakers - have a better record than the Toronto Raptors.
In Milwaukee, forward Giannis Antetokounmpo is hands down the No. 1 reason for his team's success while point-forward LeBron James and big man Anthony Davis have held things down in Los Angeles.
When you think about the defending champs' success this season, the brunt of the credit goes to Lowry and his fellow All-Star, Pascal Siakam.
While you could argue which one of Lowry or Siakam is 1a and 1b on this team, it's pretty hard to argue against the best player on a top-three team in the league earning the distinction of being one of the league's top 15 players.
MORE: Pascal Siakam's All-NBA case
Whomever of the aforementioned two you consider to be the best, the other choice isn't too far behind.
What better way to determine impact on winning than a trip over to Basketball-Reference for a peek at this season's leaders in Win Shares? Lowry, who has missed 12 games this season, ranks 19th in the league and sixth among all players that could be considered a guard.
That's where things could get tricky.
Where he stands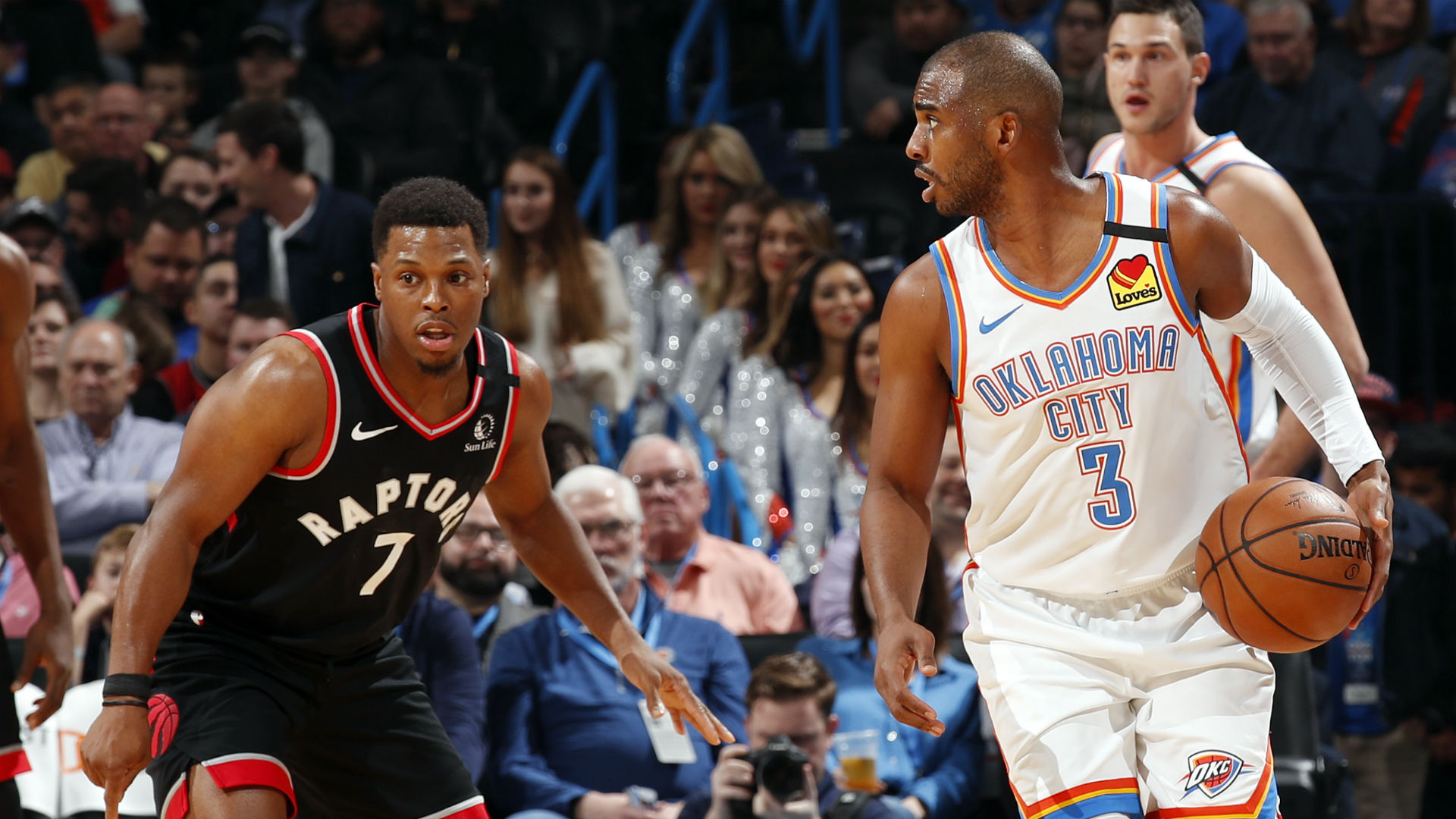 Position distinction for All-NBA selections isn't quite as fluid as it is for the All-Star Game, meaning there are just six spots for guards: two First Team, two Second Team and two Third Team selections.
That's why it's important to note whether or not players like Doncic and Simmons are considered to be guards or forwards.
Assuming they are listed as guards, the above table leads me to say that Harden and Doncic should each be locks for the First Team, while Lillard's historic season should safely place him as an All-NBA Second-Teamer.
Recently, our Carlan Gay made the case for Paul to be a First-Teamer, and while he may fall short of that distinction, he should be right in the conversation alongside Lowry for a spot on the Second Team with Lillard.
A rewatch of the 2020 NBA All-Star Game shows just how important floor generals like Lowry and Paul are to team success. Whether it's drawing charges or displaying playoff-like passion in an exhibition, these seasoned veterans will do whatever it takes to win in any circumstance, even if the game doesn't count.
It's hard not to credit the (over)achievement of the Raptors and Thunder to their point guards, who are now both 34 years old. For that reason, it's nearly a toss-up of who should be on the Second Team between the two, but Lowry has a slight edge with his averages and a big edge in team success.
The bottom line is this: There aren't six guards in the league this year that have had a greater impact on success than Lowry has. His numbers and immeasurable presence make him a no-brainer.
Pencil him in as an All-NBA Second Team selection.
The views on this page do not necessarily reflect the views of the NBA or its clubs.