The 2021 NBA Draft is set to take place on July 29 and there are a number of players in this draft class that are ready to make their presence felt in the NBA from the get-go.
But who are the top prospects in the 2021 NBA Draft Class?
Take a look at the first edition of our 2021 NBA Draft Big Board below, complete with player profiles and short descriptions for each potential lottery pick.
1. Cade Cunningham, Oklahoma State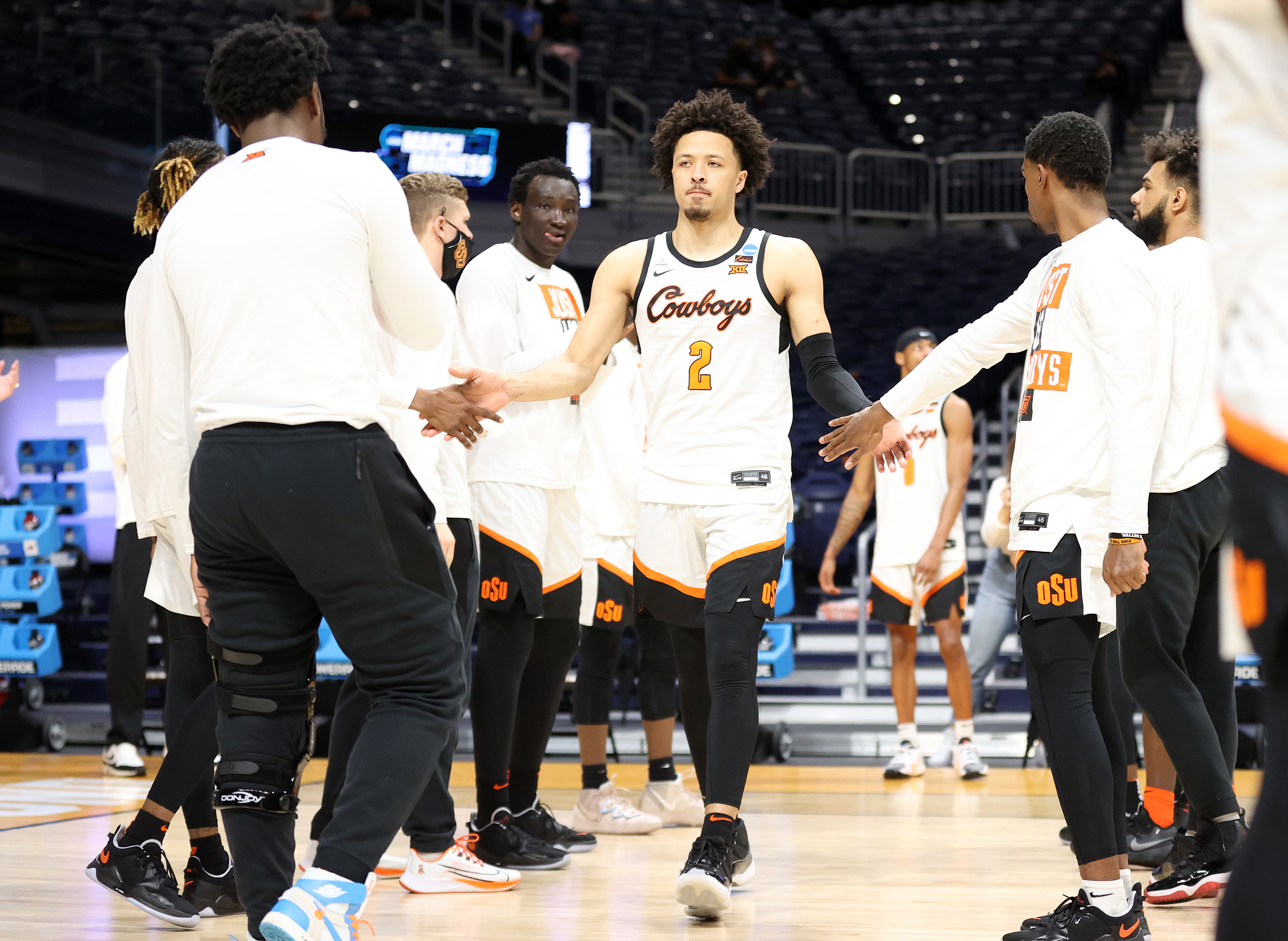 Position: G
Height: 6-foot-8
Weight: 220 lbs.
Age: 19, freshman
Cunningham is a franchise-altering talent with elite playmaking skills. He commands the pace of the game as a jumbo guard that can score with ease from all three levels. A versatile defender with a high motor and a knack for making winning plays.
MORE: Cunningham scouting report: Strengths, weaknesses, player comparisons
2. Evan Mobley, USC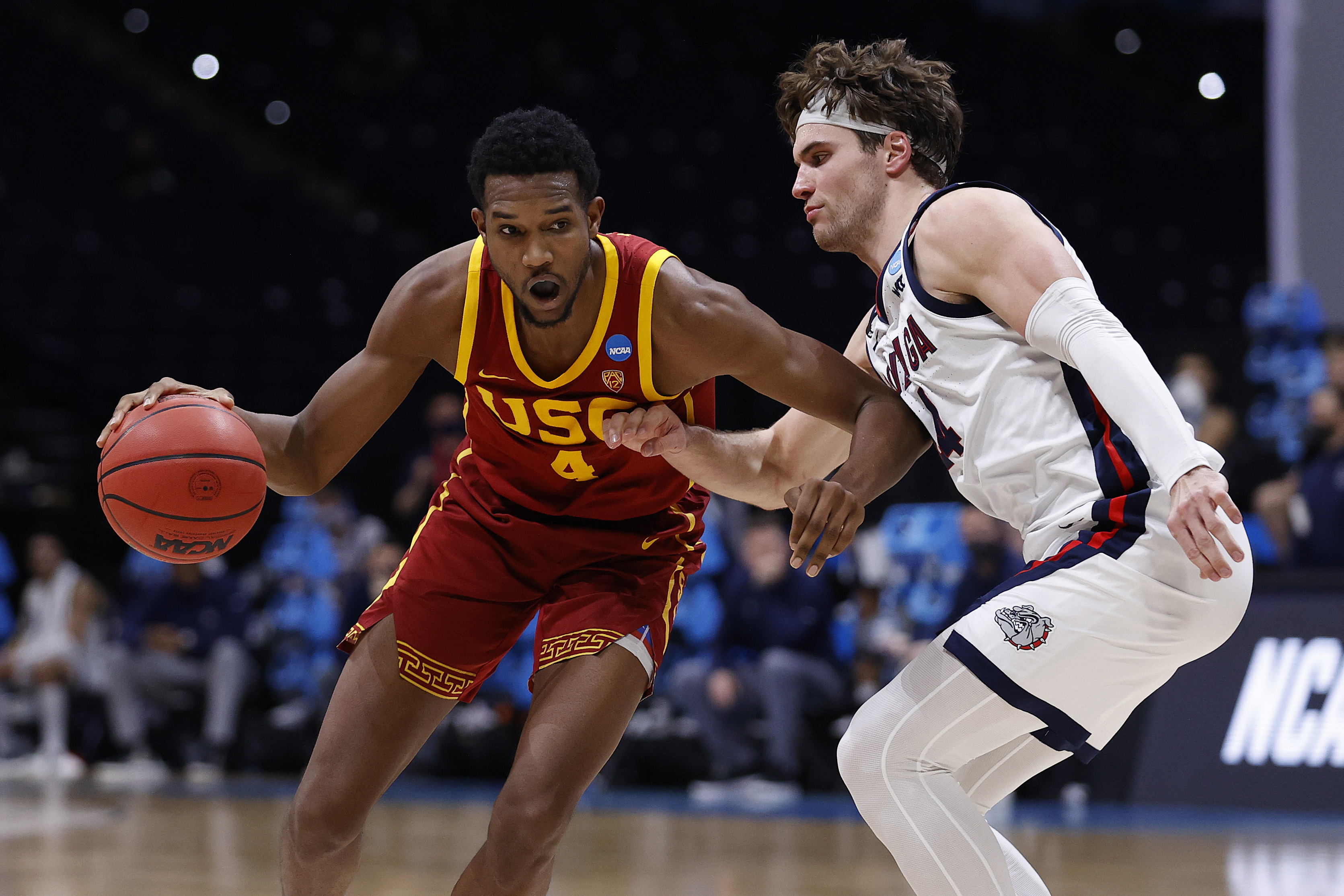 Position: C
Height: 7-foot-0
Weight: 210 lbs.
Age: 19, freshman
Mobley is the best two-way big man in this draft class as a versatile defender and rim protector that has a polished offensive skillset. He has smooth footwork, a high defensive IQ and great timing for blocking shots. He has potential to be a reliable scoring big at the next level. Solid touch in the post or as a face-up shooter, sees floor well as a passer from the elbows or the block.
MORE: What if the stars aligned for the Raptors to select Mobley?
3. Jalen Suggs, Gonzaga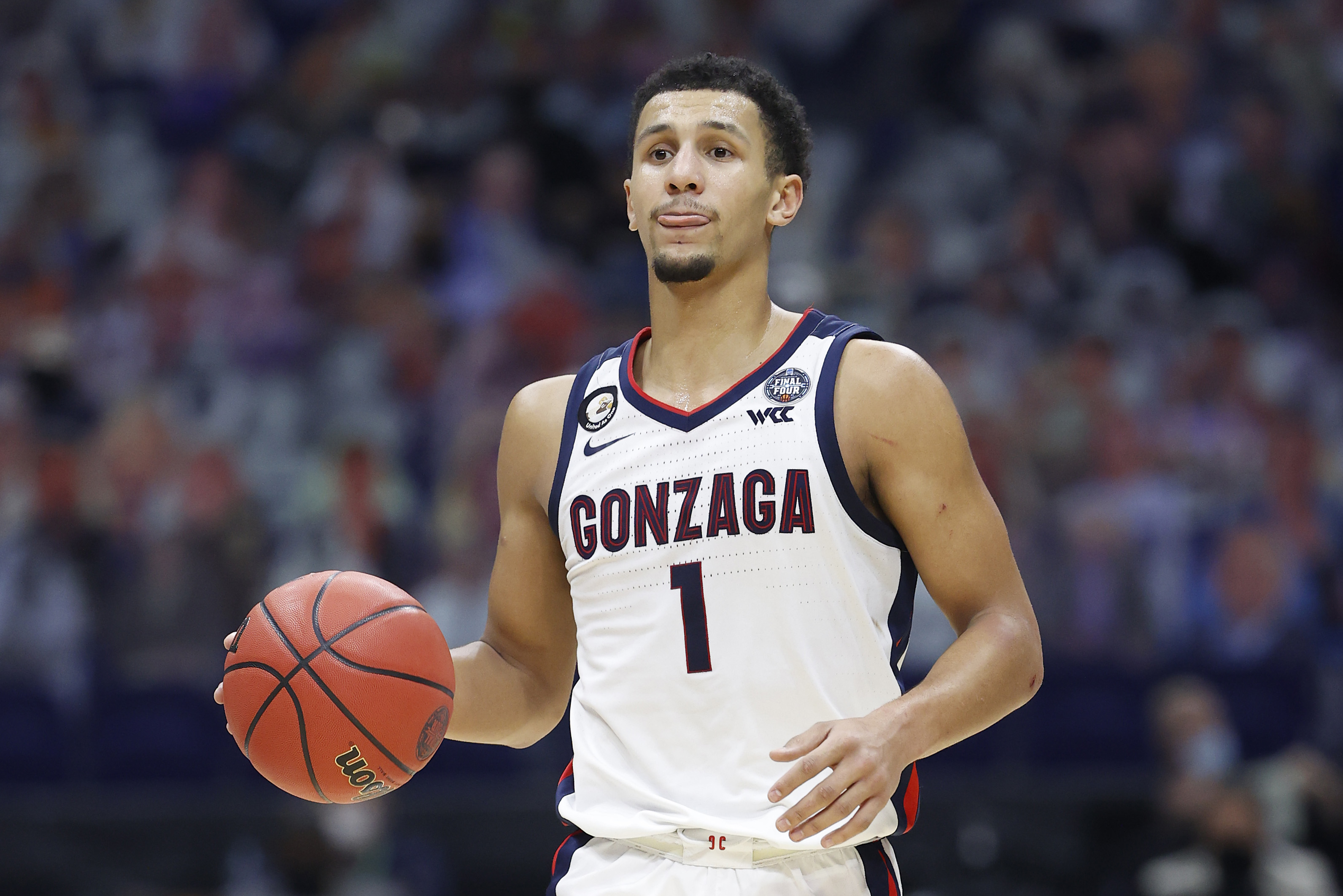 Position: G
Height: 6-foot-4
Weight: 205 lbs.
Age: 19, freshman
Suggs is the definition of a leader. He's constantly looking to push the pace and is at his best in transition or when he gets downhill in the halfcourt. Keen and unselfish passer who makes everyone around him better. Tough on-ball defender with quick hands and stealthy anticipation skills off-ball. A true franchise floor general.
MORE: Suggs scouting report: Strengths, weaknesses, player comparisons
4. Jalen Green, G League Ignite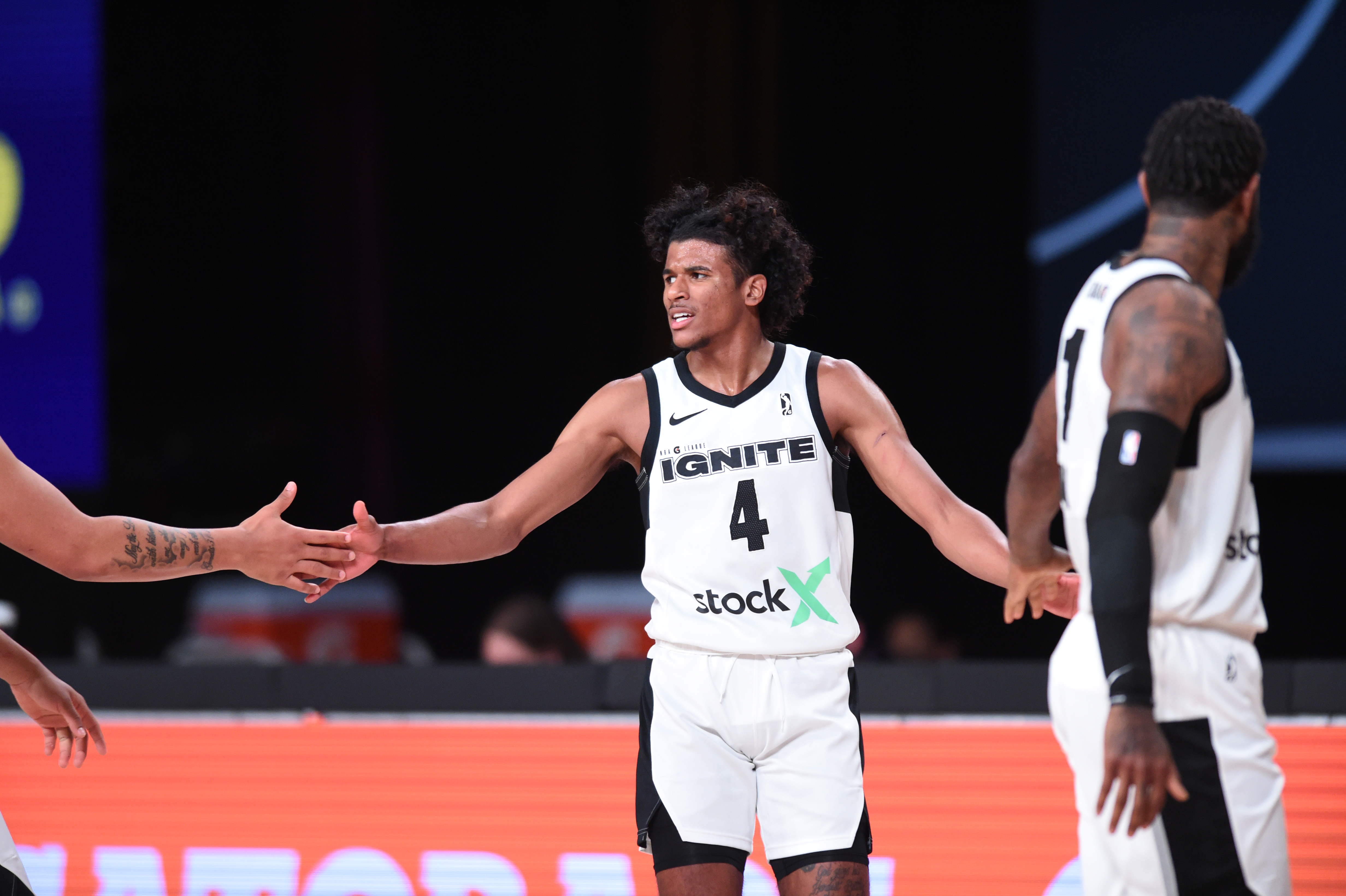 Position: G
Height: 6-foot-6
Weight: 178 lbs.
Age: 19
Green is a fluid scorer who can get a bucket in a variety of ways. Explosive athlete with electrifying leaping ability. Confident but streaky shooter who has an arsenal of moves to create his own shot. A primary scorer at the NBA level.
MORE: Green scouting report: Strengths, weaknesses, player comparisons
5. Jonathan Kuminga, G League Ignite
Position: F
Height: 6-foot-8
Weight: 220 lbs.
Age: 19
Kuminga is the most versatile defender in this draft class. His strength and quickness paired with his 7-foot wingspan give him the ability to lock down any perimeter players while also being able to punch up a weight class and defend bigs. Offensive game needs polishing but strong, athletic finisher when attacking the basket. A primary defender and secondary scorer in the NBA.
MORE: Kuminga scouting report: Strengths, weaknesses, player comparisons
6. Keon Johnson, Tennessee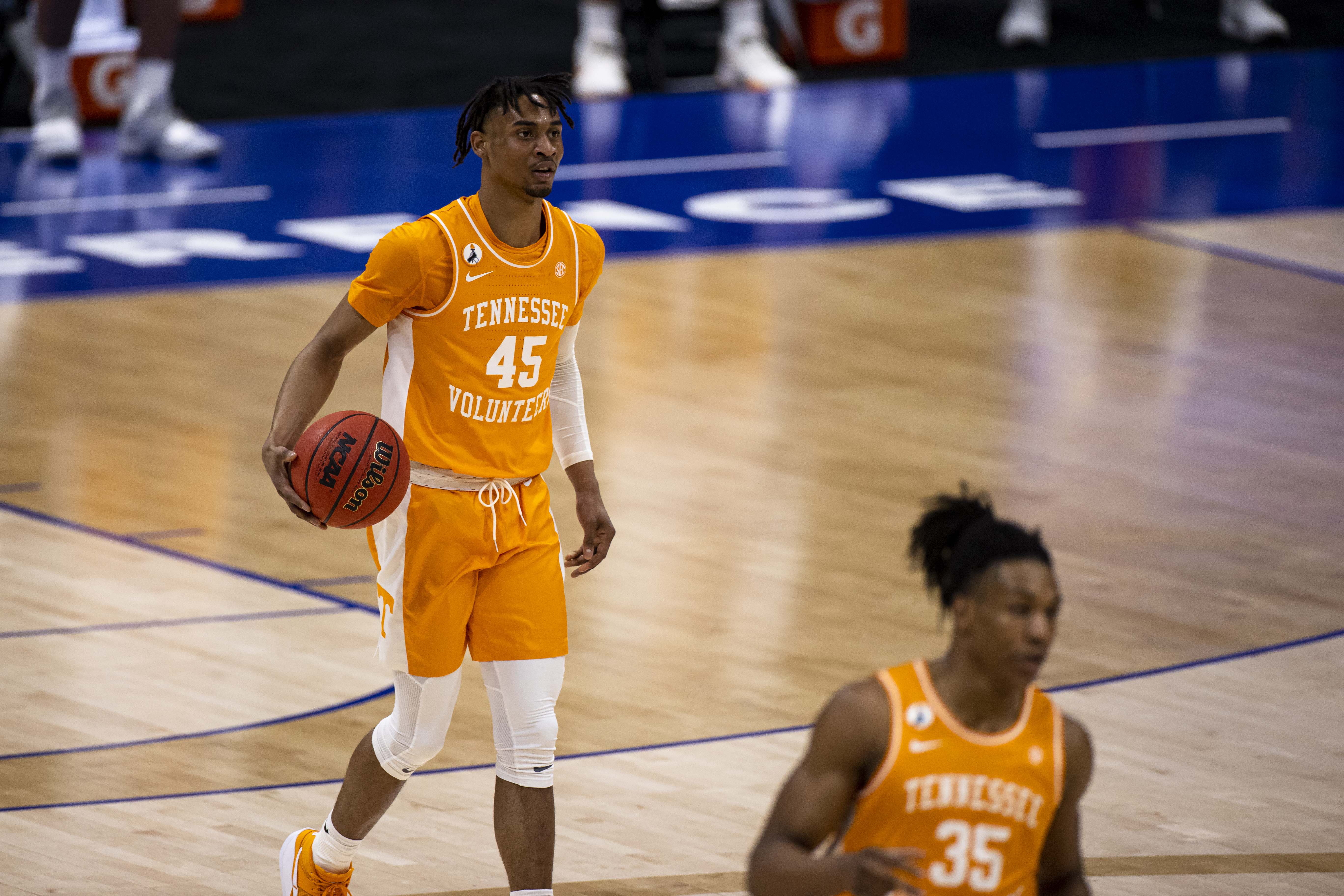 Position: G
Height: 6-foot-5
Weight: 186 lbs.
Age: 19, freshman
Johnson is elite on the defensive end, bringing toughness, high energy, active hands and great instincts. Raw scorer with an explosive first step, doing the majority of his damage at the rim. Guard skills need developing but has a smooth jumper that shows promise to one day be a true two-way wing in the NBA.
7. Davion Mitchell, Baylor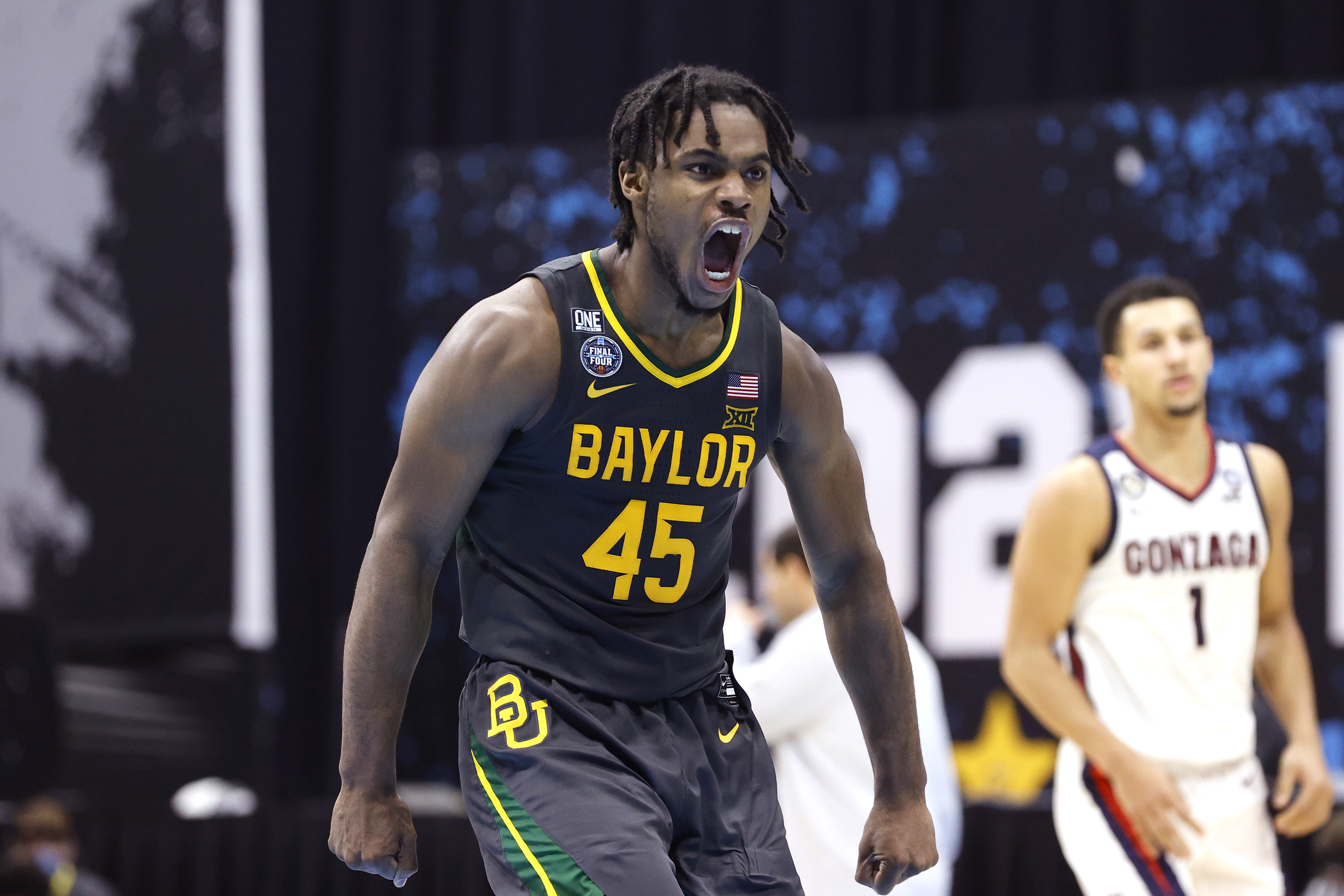 Position: G
Height: 6-foot-2
Weight: 205 lbs.
Age: 22, junior
Mitchell's draft stock is skyrocketing following an extremely impressive run to the NCAA championship. Two-way combo guard that can score from all three levels with or without the ball in his hands. Sound playmaker with a tight handle and a clean pull-up jumper. A pesky and gritty on-ball defender who takes pride on that end of the floor. Game should translate perfectly to today's NBA.
8. Scottie Barnes, Florida State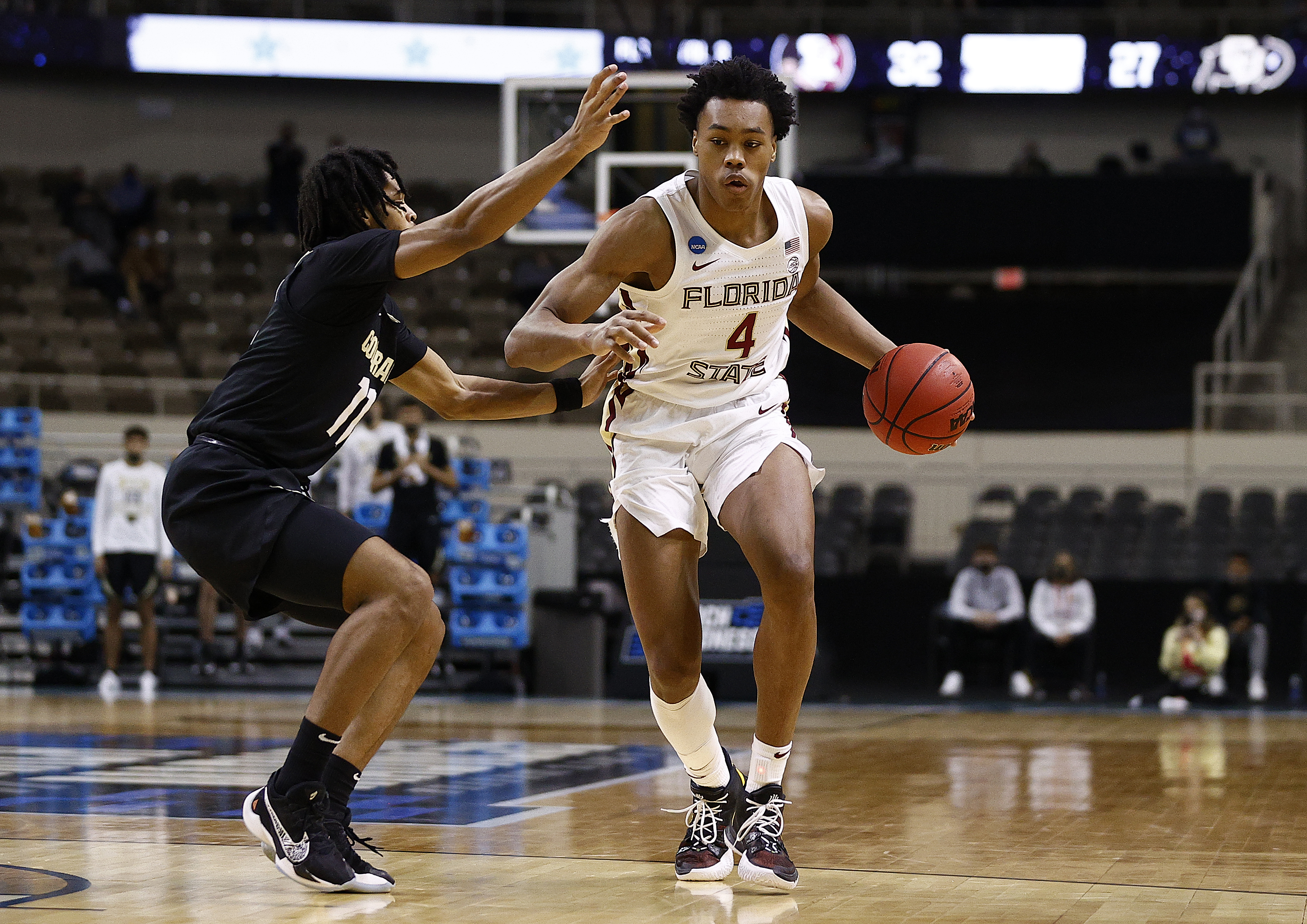 Position: F
Height: 6-foot-9
Weight: 227 lbs.
Age: 19, freshman
Barnes is a prototypical defensive-minded forward for the modern NBA. Size and strength with a 7-foot-2 wingspan make him a small-ball centre option at the next level. Above-average ball handling and playmaking skills for his position as a true point forward. Scoring ability still needs work. A raw but promising prospect that could flourish with proper development.
9. Corey Kispert, Gonzaga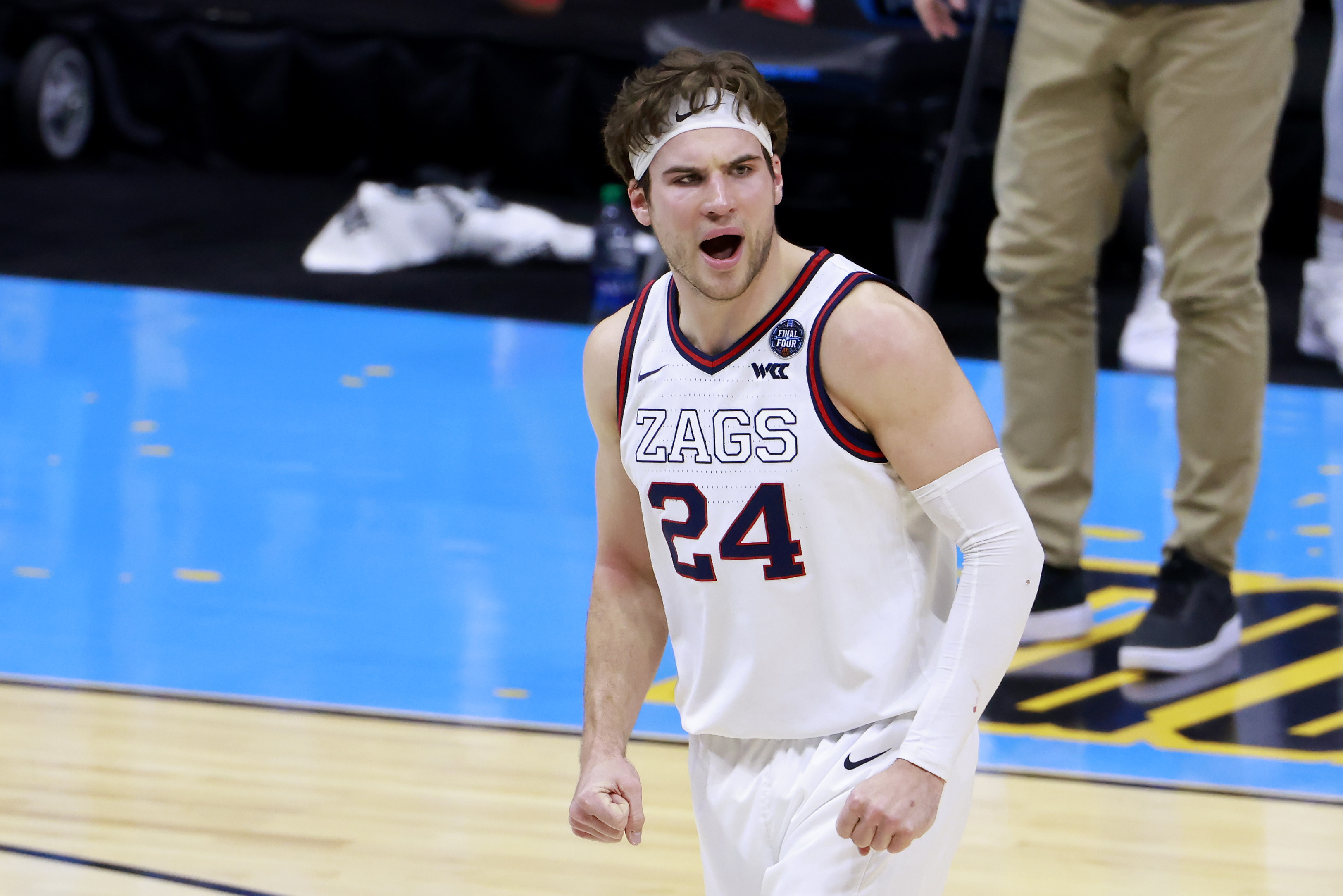 Position: F
Height: 6-foot-7
Weight: 220 lbs.
Age: 22, senior
Kispert is the best shooter in this draft class. Can knock down 3s coming off screens, in transition, on the move or with very little space. High offensive IQ, knowing exactly where to cut and move to get his shots off. Confident dribbler and passer, making the right reads often. Rarely forces offence. Not the quickest defender but his size, smarts and effort make up for what he lacks in athleticism. A pure 3-point shooter at the next level.
10. Kai Jones, Texas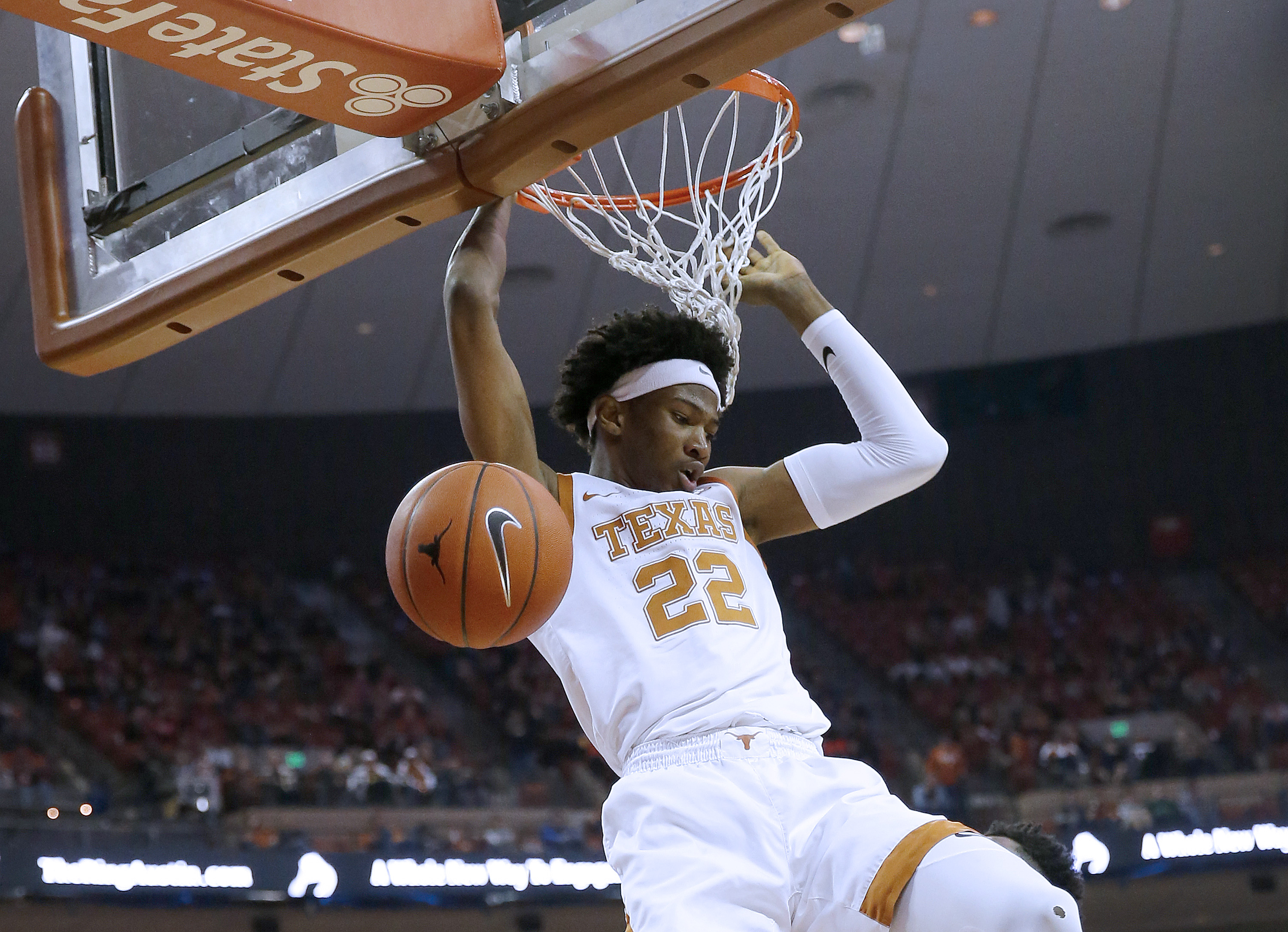 Position: C
Height: 6-foot-10
Weight: 218 lbs.
Age: 20, sophomore
Jones will surprise you with his quickness and coordination as a near-7-footer. Mobile rim-runner as a leaping lob threat on offence and pogo stick shot blocker on defence. Excellent ball-handling skills for a big man who's not afraid to put the ball on the floor and attack the basket. Swift footwork makes him a switchy defender on the perimeter in pick-and-rolls. Hands, post moves and jump shot could use a tune-up and defensive IQ is still developing. A project to start, but his high ceiling is undeniable.
11. Franz Wagner, Michigan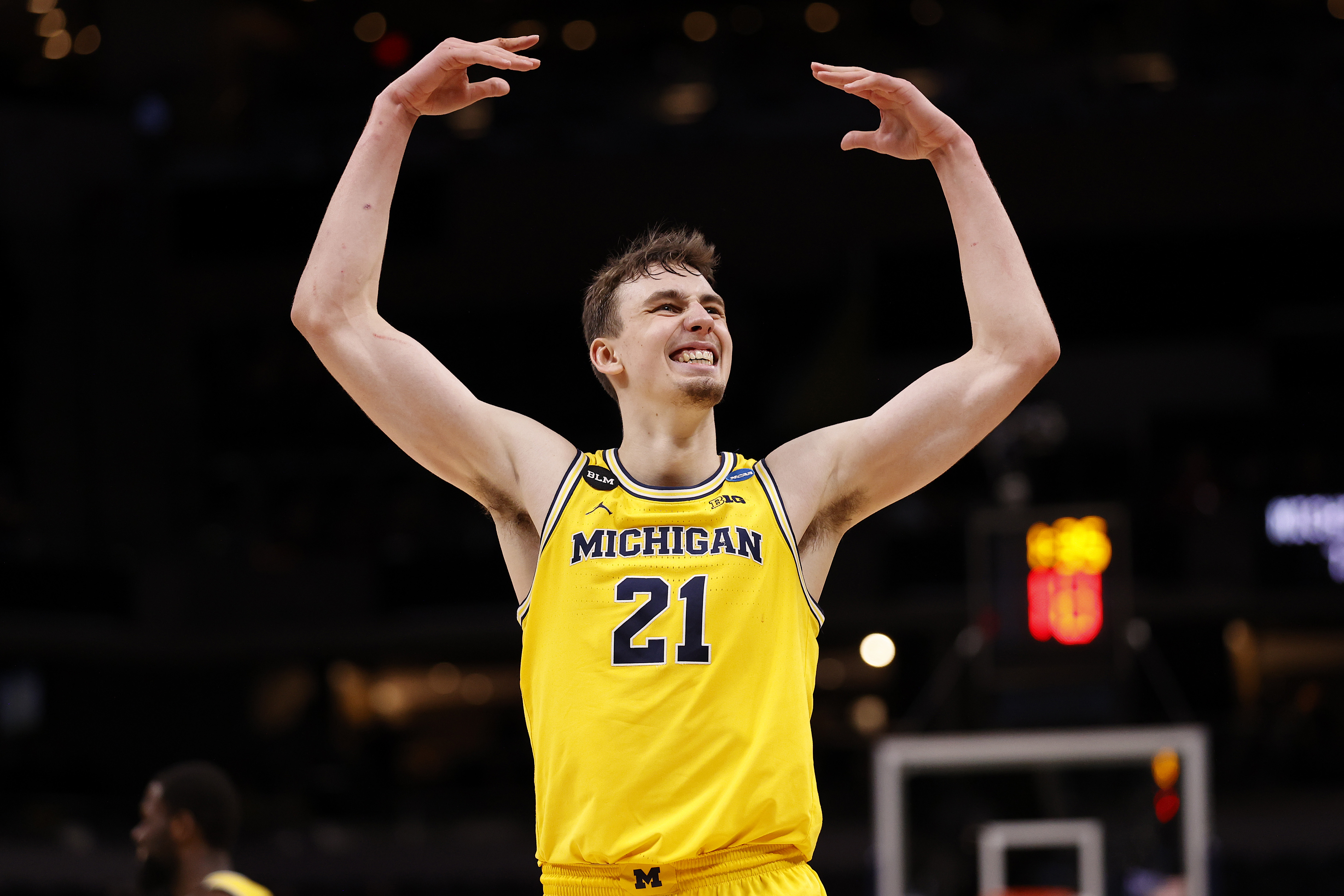 Position: F
Height: 6-foot-9
Weight: 220 lbs.
Age: 19, sophomore
Wagner is a jack-of-all-trades on offence and a perceptive defender. He's a consistent shooter from 3-point and mid range with the ability to knock down shots off the catch or dribble. A savvy playmaker and reliable option to facilitate a team's offence. Can make an impact with or without the ball in his hands. Exceptional anticipation and active hands make him an effective defender on or off-ball. Not explosive or shifty, playing below the rim. Brother of NBA player Moritz Wagner.
12. Isaiah Jackson, Kentucky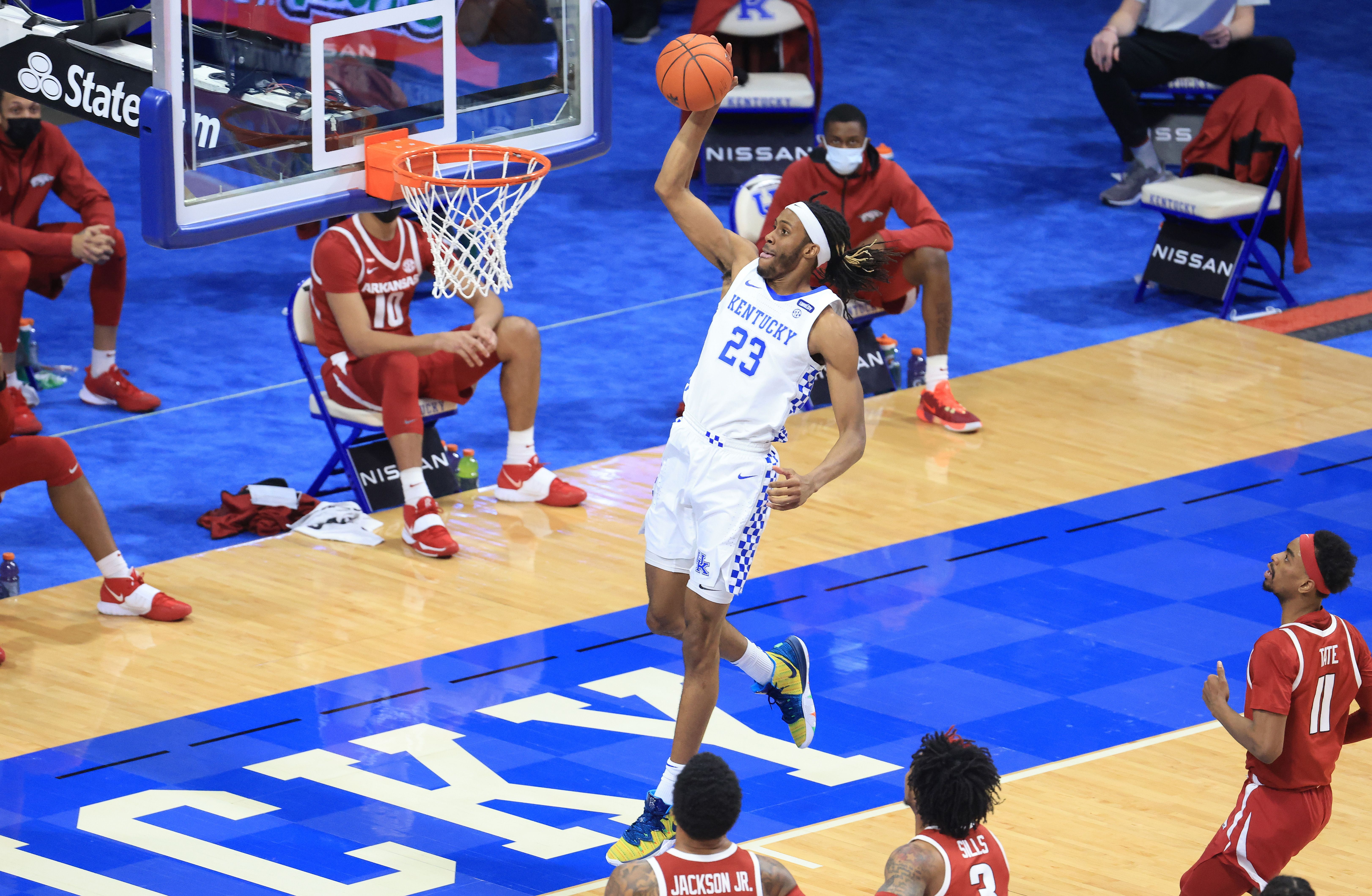 Position: F
Height: 6-foot-11
Weight: 206 lbs.
Age: 19, freshman
Jackson's measurables at 6-foot-11 with a 7-foot-5 wingspan paint the picture of an athletic rim protector. Great timing as a shot blocker and aggressive on the glass on both ends. Quick leaper to chase blocks or catch lobs. Raw offensive skills such as shooting touch, post moves and passing, but handles the ball decently well. Needs to bulk up to defend the interior at the next level. Footwork and athleticism give him a future as a rim-runner in the NBA.
13. Jalen Johnson, Duke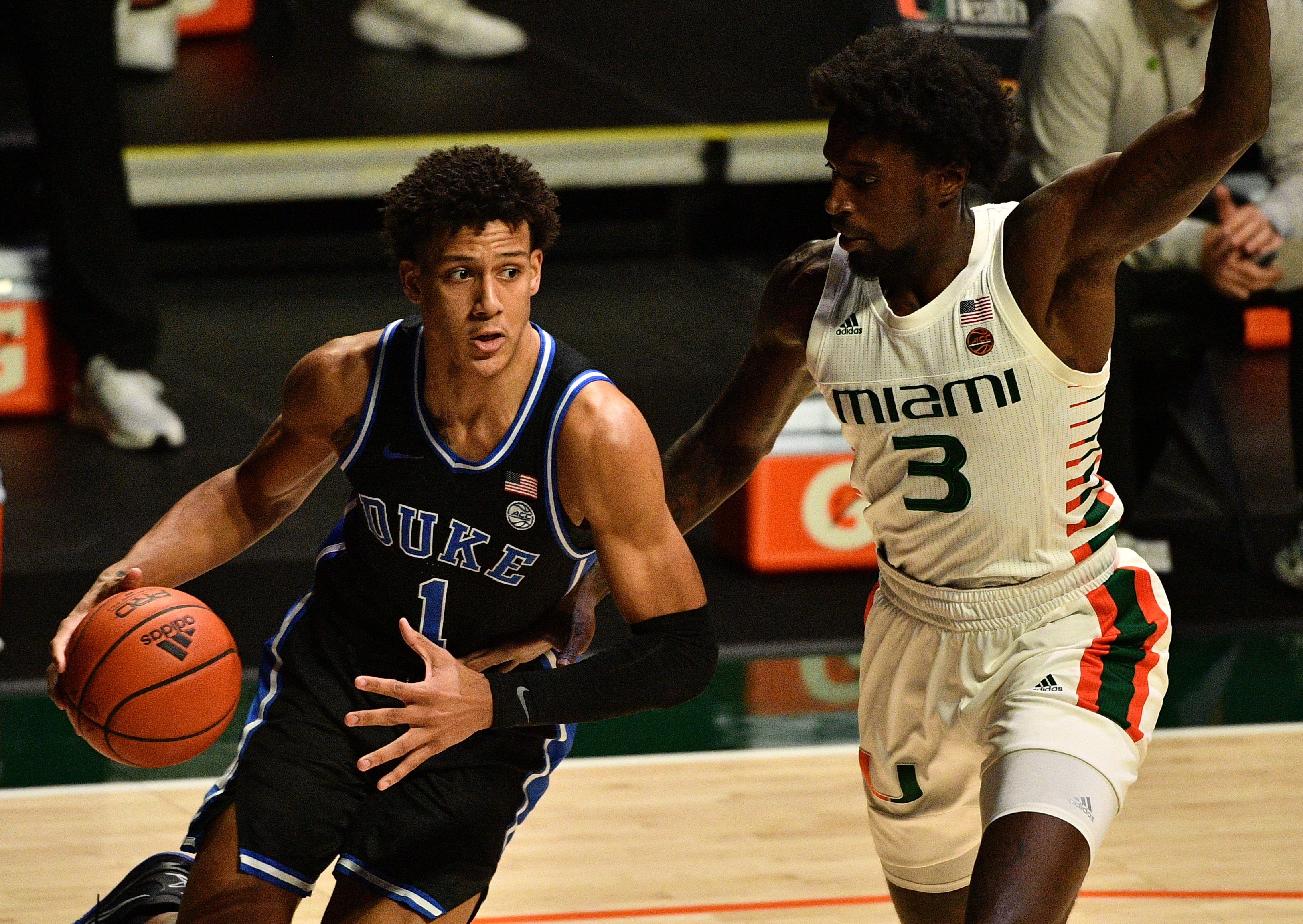 Position: F
Height: 6-foot-9
Weight: 220 lbs.
Age: 19, freshman
Johnson is an offensive-minded power forward who can score, facilitate and handle the ball. In the half court, he's a threat as a screener with the ability to dive to the hoop with good hands, create his own shot following a short roll, or even sometimes knock down a pick-and-pop jumper. Thrives push the pace in transition off of defensive rebounds and his passing is advanced compared to others at his position. Jump shot could use work and he's a capable defender. He'll be a versatile scoring four in the NBA.
14. Josh Giddey, Adelaide 36ers (NBL, Australia)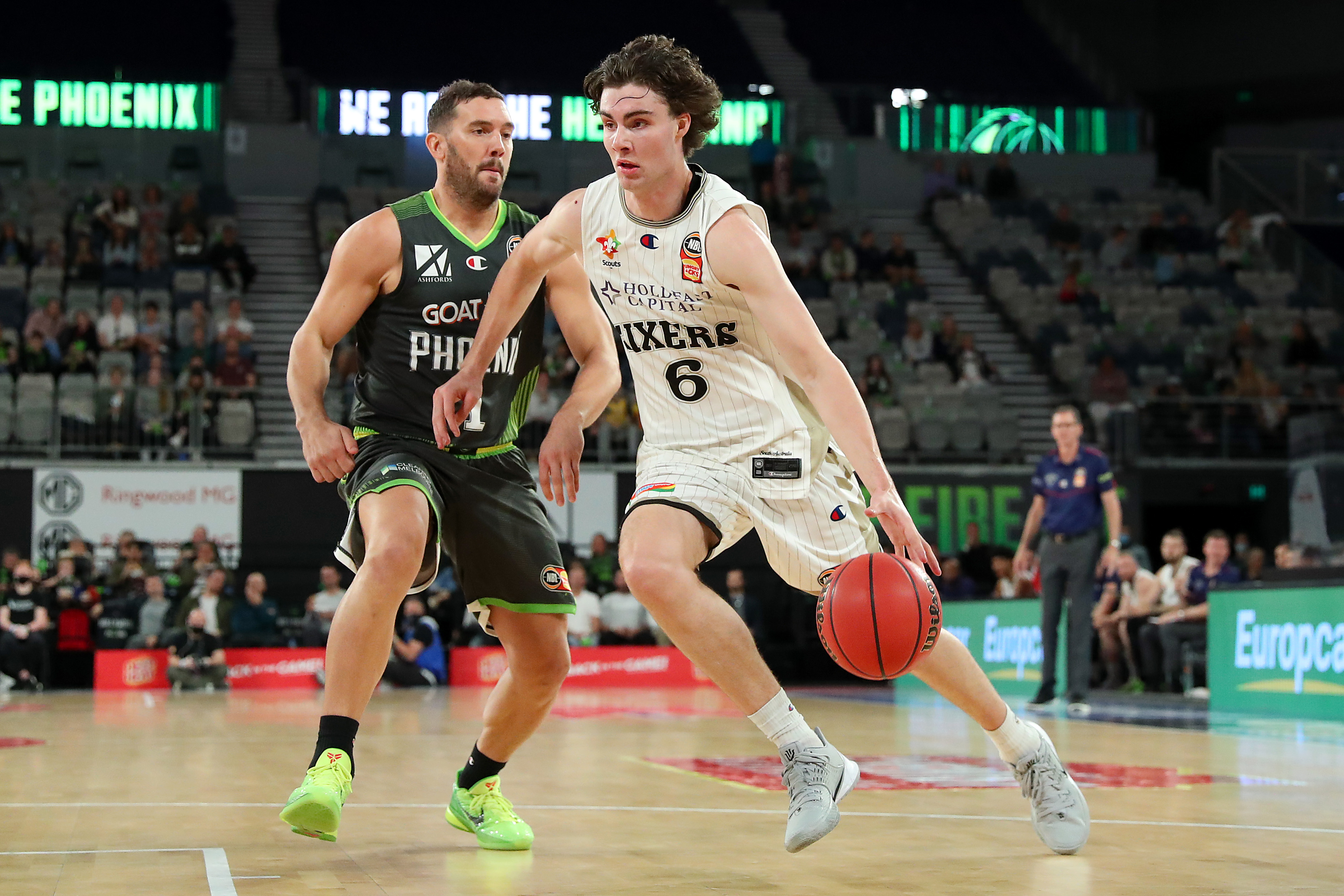 Position: G
Height: 6-foot-8
Weight: 185 lbs.
Age: 18
Giddey is a gifted playmaker who can do a little bit of everything on the offensive end. He's a pick-and-roll maestro and a flashy passer in the open floor, making every player around him better. An intelligent decision-maker and confident floor general. A streaky shooter, which will have to improve to truly be effective at the next level. He lacks burst and athleticism, failing to create separation off the bounce. Yet, still a sound defender with a nose for the ball. He'll be a crafty offensive initiator in the NBA.
15. Ayo Dosunmu, G, Illinois
16. Alperen Sengün, C, Besiktas (TSL, Turkey)
17. Sharife Cooper, G, Auburn
18. Jared Butler, G, Baylor
19. Tre Mann, G, Florida
20. Moses Moody, G, Arkansas
21. Cameron Thomas, G, LSU
22. Ziaire Williams, F, Stanford
23. James Bouknight, G, UConn
24. Usman Garuba, F, Real Madrid (Liga ACB, Spain)
25. Chris Duarte, F, Oregon
26. Jaden Springer, G, Tennessee
27. Marcus Bagley, F, Arizona State
28. Charles Bassey, C, Western Kentucky
29. Aaron Henry, F, Michigan State
30. Max Abmas, G, Oral Roberts
31. Day'Ron Sharpe, C, North Carolina
32. Greg Brown, F, Texas
33. Miles McBride, G, West Virginia
34. Filip Petrusev, F, KK Mega Soccerbet (KLS, Serbia)
35. Josh Christopher, G, Arizona State
36. Jeremiah Robinson-Earl, F, Villanova
37. Quentin Grimes, G, Houston
38. Johnny Juzang, G, UCLA
39. Brandon Boston Jr., G, Kentucky
40. Isaiah Livers, F, Michigan
The views on this page do not necessarily represent the views of the NBA or its clubs.