In our last MVP Ladder, Jonquel Jones took the top spot.
Jones is in the midst of a career year, and the Sun have one of the best records in the league. All the ingredients are there for Jones to be an MVP candidate all season long.
However, with Jones taking on National Team duties for Bosnia and Herzegovina in the 2021 EuroBasket tournament - which will cause her to miss four to six games - is the door open for someone else to take the top spot this time around?
How good has Skylar Diggins-Smith been with Diana Taurasi out of the lineup? The Phoenix Mercury star has elevated her game enough to get in the top five of the MVP Ladder.
Apologies in advance to Betnijah Laney, Sabrina Ionescu, Tina Charles and Arike Ogunbowale.
Let's take a look at this week's MVP Ladder.
As always, if you agree, disagree or have any comments or questions, you can always find me on Twitter @TheCarlanGay.
5. Skylar Diggins-Smith
To say that Skylar Diggins-Smith has had to carry a heavy load without Diana Taurasi in the Mercury lineup is an understatement. Diggins-Smith has played in 86.0 percent of the Mercury's 445 minutes of game-time this season. Her usage percentage went from 23.0 in the four games playing with Taurasi to 27.2 percent without her.
In Taurasi's absence, Diggins-Smith has upped her points and assist output averaging 21.0 points and a team-high 5.7 assists. Noticing the pattern here? Diggins-Smith's impact on offence goes beyond the counting stats - the advanced numbers tell a fairly dramatic story. With Diggins-Smith on the floor, Phoenix has an offensive rating of 102.1. When she sits, that number drops to 74.8 - a difference of 27.3 points per 100 possessions.
Replacing Taurasi's production and impact was always going to be a tough task, but Diggins-Smith has a job worthy of getting MVP recognition. Her play has helped keep the Mercury competitive and in a good place to go on a run once DT is back in the lineup.
4. Liz Cambage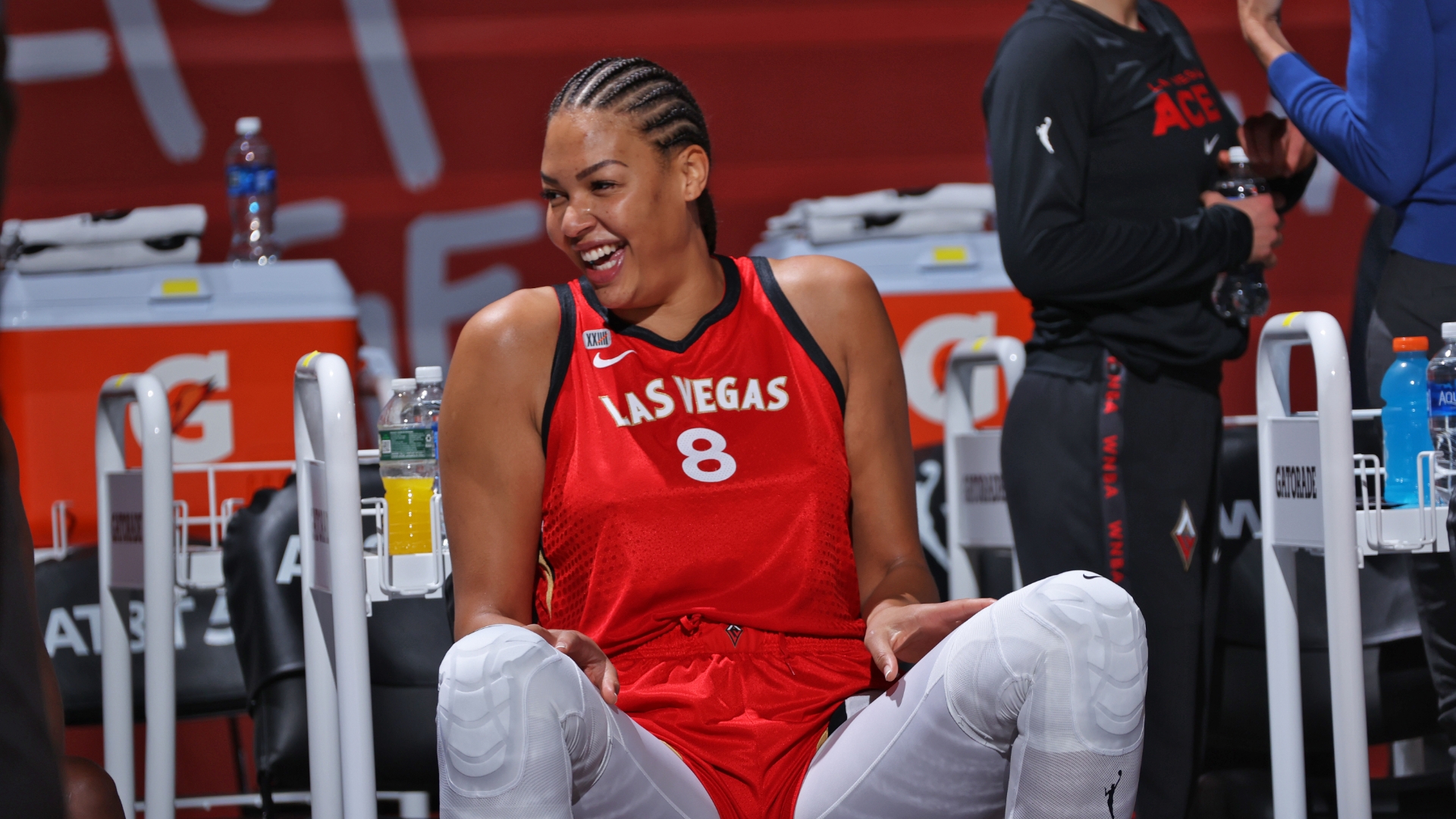 Look, we know what Liz Cambage can bring on the offensive end.
Sometimes it's laughable how easy it looks for her.
But let's take a look at what she's doing defensively this season. Cambage is averaging 2.2 blocks per game, good for second in the league, only trailing Brittney Griner's 2.5 per game. She leads the league in block percentage at 7.0 according to Basketball-Reference. She's dominated the interior only allowing opponents to shoot 36.6 percent between five and nine feet from the basket.
And she's ending defensive possessions by clear the boards, Cambage is top five in defensive rebounding percentage at 27.3 percent according to Basketball-Reference.
Las Vegas has a lot of talented defenders, but the way Cambage has made her presence felt on that end of the floor this season leaves you to believe that the Aces may be able to go deep into the playoffs once again.
3. Breanna Stewart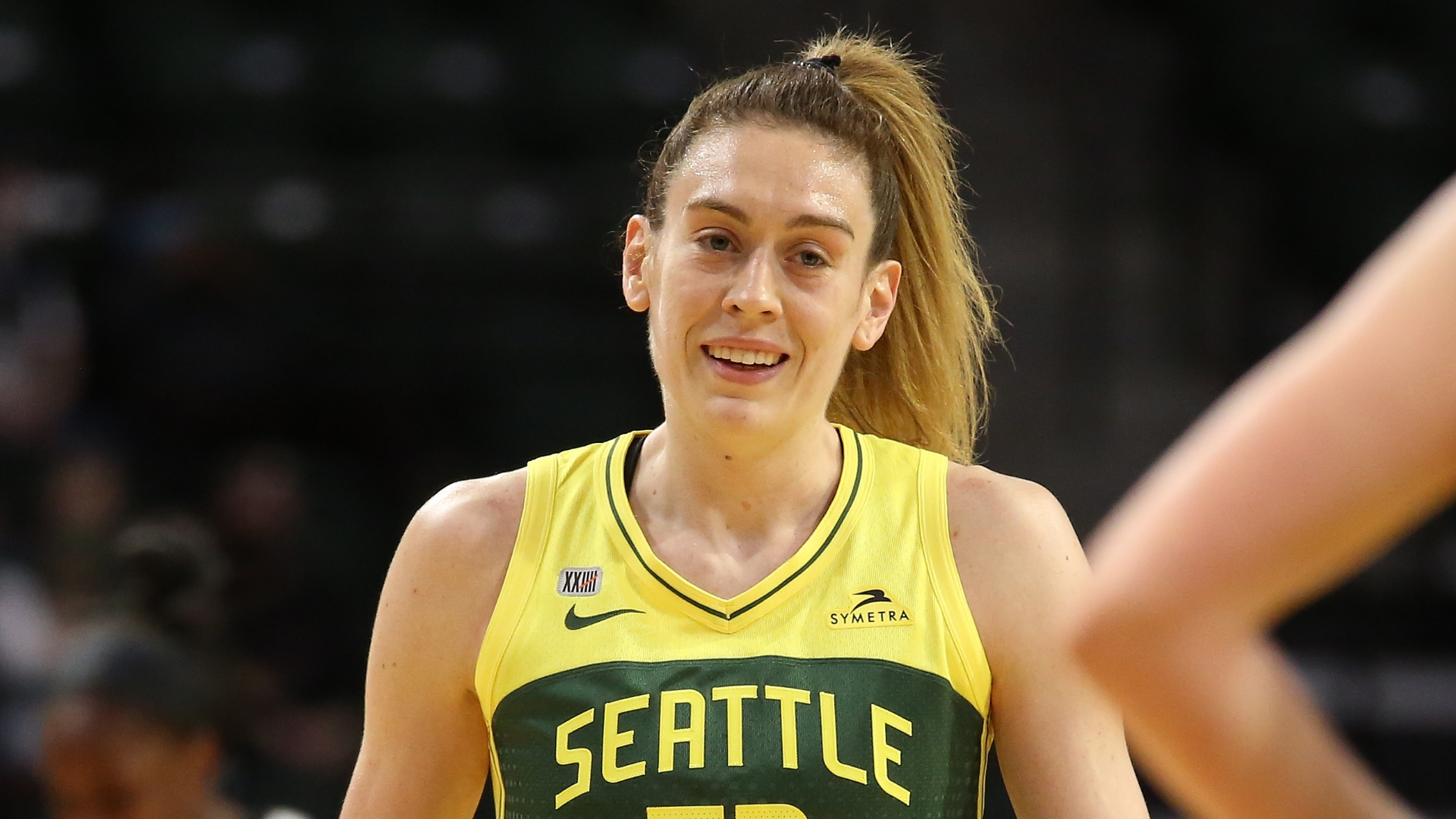 In the last MVP Ladder, I mentioned that Stewie started slowly from behind the arc. At the time, she was shooting just 32.4 percent from three. In June, she's found her stroke, shooting 41.4 percent from 3-point range to bring her overall 3-point percentage up to 36.5. That sound you're hearing is the rest of the league saying a collective uh-oh.
Stewart is still putting up numbers that rival her best years in the league and she's doing it efficiently. She's even cut her turnover percentage number down drastically this season. Last year, Stewart had a turnover percentage of 13.0 according to Basketball-Reference. This season, that number is down to 5.8 percent.
The best player in the world today keeps getting better game by game.
2. A'ja Wilson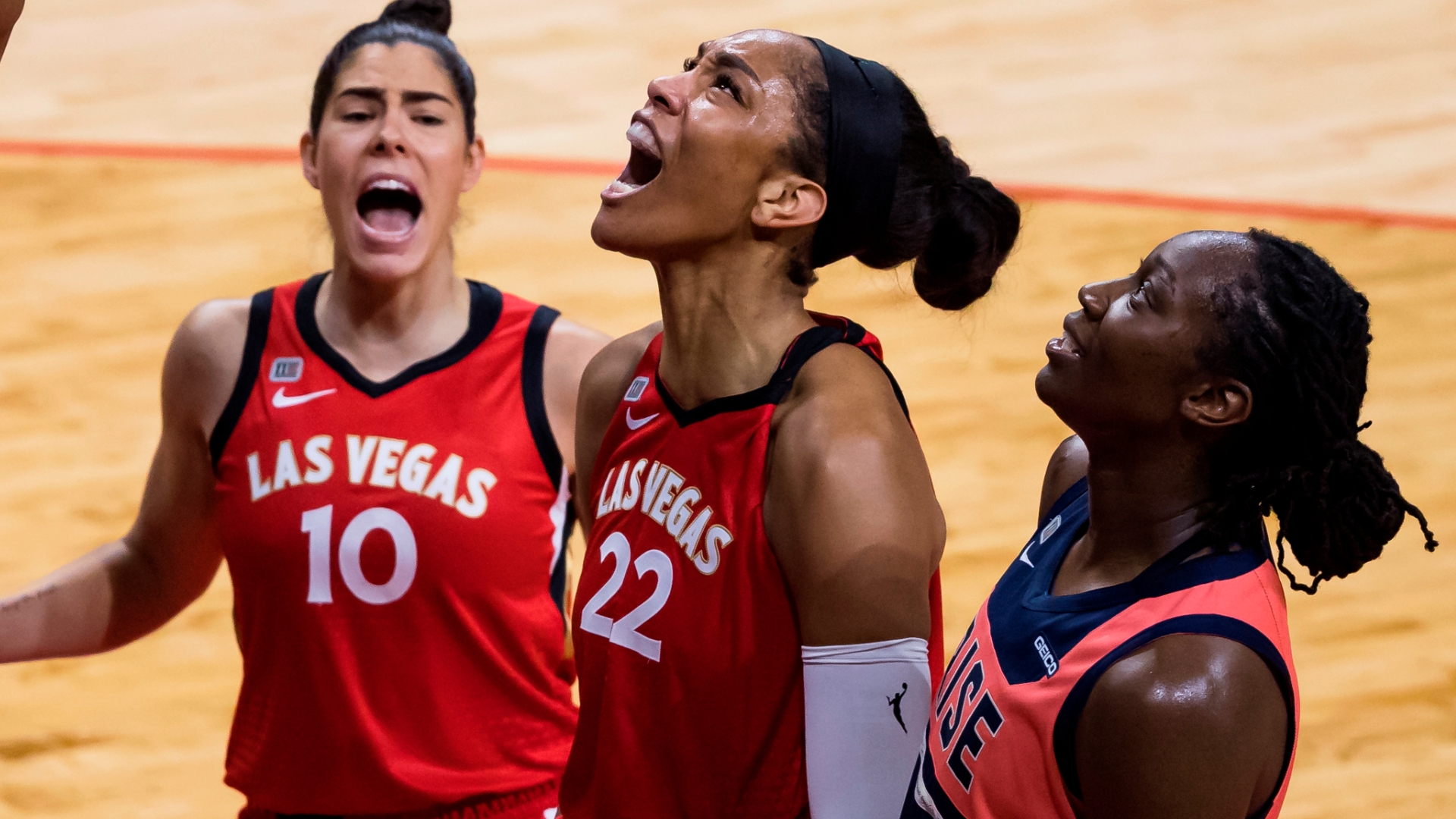 Watching A'ja Wilson feed her teammates and beam with glee when they score has been one of the five best things to see when watching the Aces this season.
Wilson is continuing to average a career-high in assists this season at 3.5 per game. She also has a career-high assists percentage of 17.3 according to Basketball-Reference.
The game seems to be slowing down for Wilson in year four, even more so than it did last season when she won the MVP.
It is a great sign for an Aces squad that wants to erase what happened to them in the Finals last season.
1. Jonquel Jones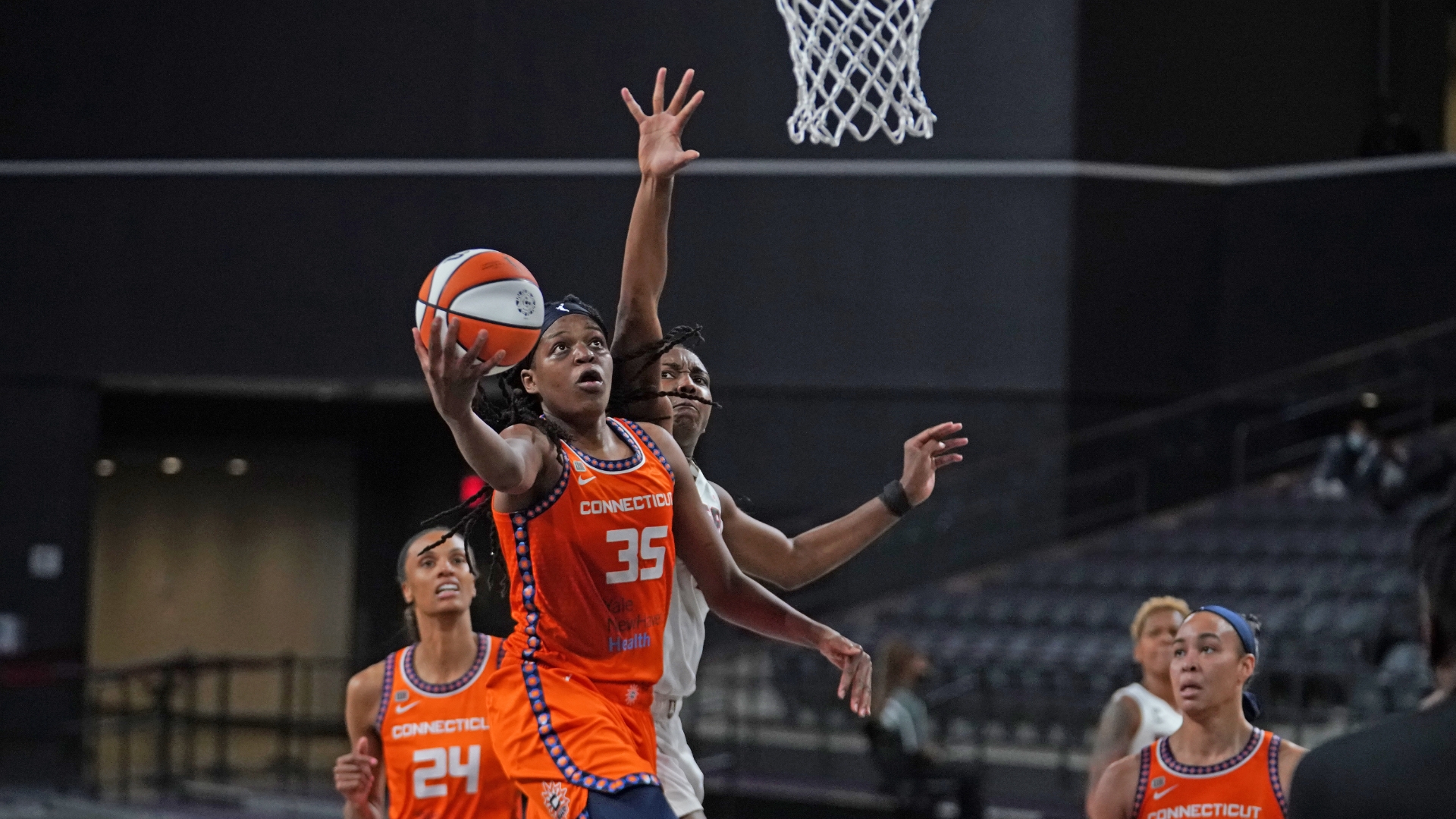 Jonquel Jones has only missed one game so far for the Sun, and boy could you feel her absence. The Sun are just a completely different team when Jones is in the lineup and they'll be hoping she can hurry back after her National Team duties with Bosnia and Herzegovina at EuroBasket.
Jones' offence will obviously be missed, the team is scoring 110.8 points per 100 possessions when she's on the floor versus just 79.4 per 100 when she's off the floor. But in their loss to the Storm, the defence looked like it would be a problem without Jones too.
Seattle shot 48.6 percent from the field in Sunday's game, including 62.5 percent in the fourth quarter.
The Sun are a better team than they showed Sunday, even without their MVP candidate Jones, but how much better may determine how many votes Jones gets at season's end.
The views on this page do not necessarily reflect the views of the WNBA or its clubs.