A week ago, the Toronto Raptors made a roster move in signing forward Donta Hall to a 10-day contract.
Official: We've signed forward Donta Hall to a 10-day contract. Hall will join our G-League affiliate @Raptors905.

Deet » https://t.co/IjrrokVfaF pic.twitter.com/1H8KzHboKA

- Toronto Raptors (@Raptors) February 26, 2021
Hall, 23, was signed away from Team Ignite, the G League pathway program that features several prospects that will be eligible for the upcoming NBA Draft. As noted above, Hall will move from Team Ignite to Raptors 905 in the G League Bubble, which is taking place at the Walt Disney World Resort near Orlando, FL.
After five Raptors were ruled out ahead of the team's meeting with the Detroit Pistons on Wednesday, March 3, Hall was called up to join the team in Tampa.
Who is Donta Hall? Here are some fast facts on the Raptors' latest addition.
Background
Hall was born on Aug. 7, 1997, in Luverne Alabama.
He attended Luverne High School, averaging a triple-double of 22.6 points, 18.1 rebounds and nearly 12 blocks per game as a senior, earning Alabama Class 2A Player of the Year honours. As the No. 83 ranked recruit in ESPN's Top 100 for the Class of 2015, Hall chose the University of Alabama over offers from the University of Georgia, Mississippi State and West Virginia, among other schools.
College Experience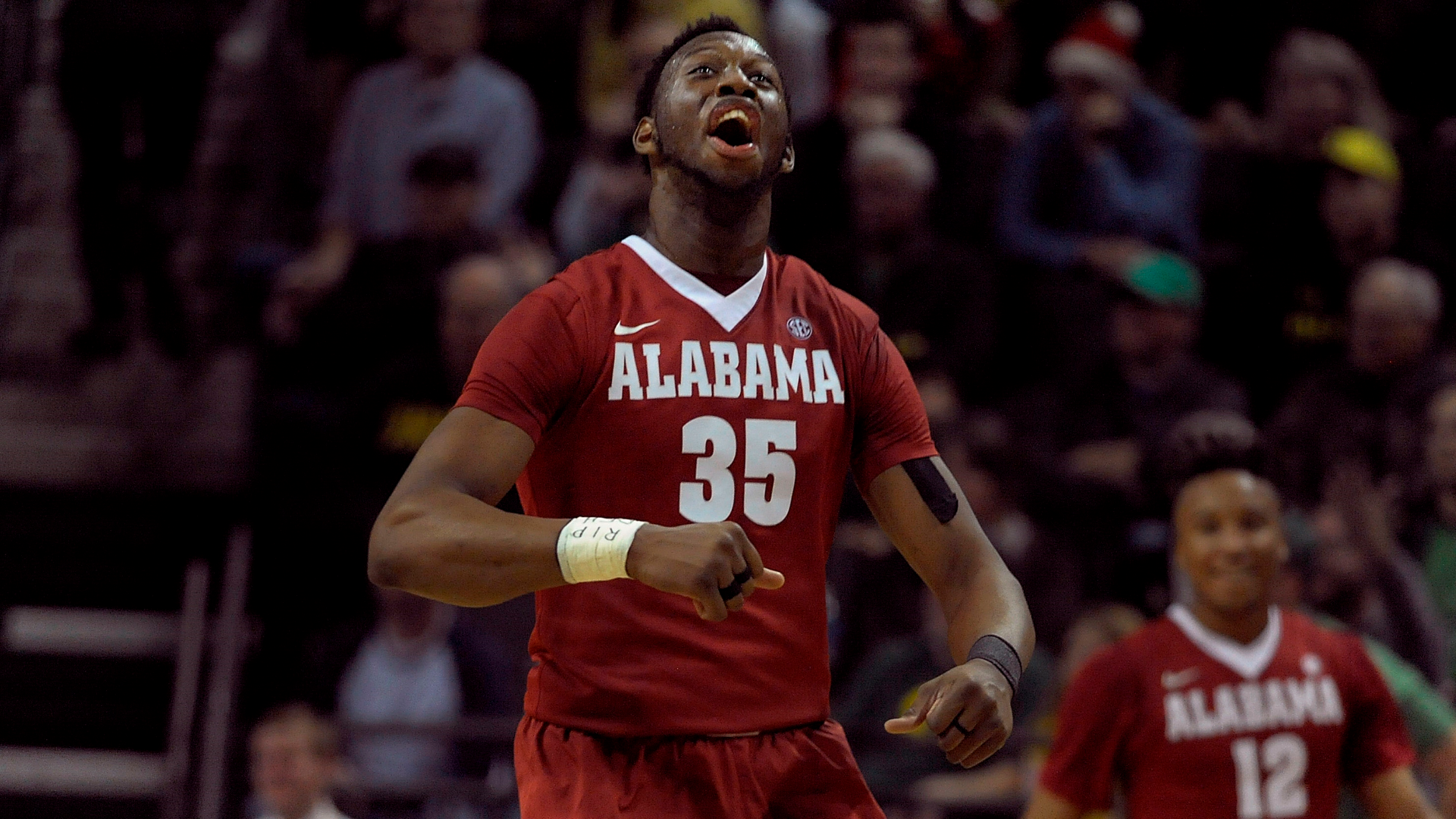 Hall spent four years at Alabama, becoming a full-time starter early on in his sophomore season.
In his final two seasons, the 6-foot-10 big man posted averages of 10.6 points, 7.7 rebounds and 1.8 blocks over 68 games, earning SEC All-Defensive Team honours as a junior and a senior. He finished his Alabama career with 228 total blocked shots, good for seventh-most in school history.
NBA and G League Career
After going undrafted, Hall joined the Detroit Pistons in the 2019 NBA Summer League, earning an Exhibit 10 contract with his play.
While he did not make the Pistons roster, he joined their G League affiliate, the Grand Rapids Drive, for the 2019-20 NBA G League season. Over 38 games with the Drive, Hall averaged 15.4 points, 10.6 rebounds and 1.4 blocks, racking up NBA G League All-Rookie Team, NBA G League All-Defensive Team and All NBA G League Second Team honours in the process.
Hall's efforts did not go unnoticed, as he signed two 10-day contracts with Detroit and suited up for the Pistons four times.
In July, the Brooklyn Nets added Hall as a substitute player ahead of the NBA Restart at Walt Disney World. Hall appeared in five seeding games as a Net, posting averages of 6.6 points, 4.6 rebounds and 1.0 block in 17.0 minutes per contest.
In addition to the five seeding games, Hall appeared in three postseason games as the Nets were swept in the opening round by the Raptors.
Most recently, Hall signed with G League Ignite ahead of the 2020-21 G League season. In nine games with the Ignite (all starts), Hall posted averages of 8.9 points, 9.0 rebounds and 1.8 blocks in just under 24 minutes per contest.
The bouncy 6-foot-9 big man could be a potential depth signing for the Toronto Raptors front court should he join the team after his time with Raptors 905.
The views on this page do not necessarily reflect the views of the NBA or its clubs.