There is only one award handed out for Most Improved Player of the Year each season. This year, the winner will be as clear cut as it's ever been.
New York Knicks forward Julius Randle is the runaway favourite to take home the award, and rightfully so, after producing career-best numbers while leading his team out of the basement of the Eastern Conference into the playoffs.
But what if the NBA elected an entire team of improved players, the same way they do All-NBA and All-Rookie teams?
Take a look at which players made the biggest jump this season in a mock First Team All-Most Improved.
2019-20 stat line: 20.3 PTS, 6.4 REB, 2.1 AST, 1.1 STL, 48.1% FG, 38.2% 3PT, 72.4% FT
2020-21 stat line: 24.7 PTS, 6.0 REB, 3.4 AST, 1.2 STL, 48.4% FG, 39.7% 3PT, 76.4% FT
Brown made the leap to All-Stardom in his fifth season. The 24-year-old was unstoppable for the Celtics this year, posting career-highs in points, assists, steals, blocks, 3-pointers made and free throws made per game, along with field goal percentage, 3-point percentage and free throw percentage.
In the first four seasons of his career, Brown had eight total 30-point games. This season alone, Brown eclipsed the 30-point mark 11 different times, including three 40-point performances, two of which marked his career-high of 42 points.
He also set career-highs for assists in a game (10), blocks in a game (3) and 3-pointers in a game (10), while tying his career-high in rebounds in a game with 13 and steals in a game with four (four times).
Unfortunately, Brown's majorly improved year will be cut short as the star guard is set to miss the remainder of the season and playoffs after tearing a ligament in his wrist that will require surgery. The injury brings an end to what was a statement season from Brown, who is set for stardom in the league for years to come.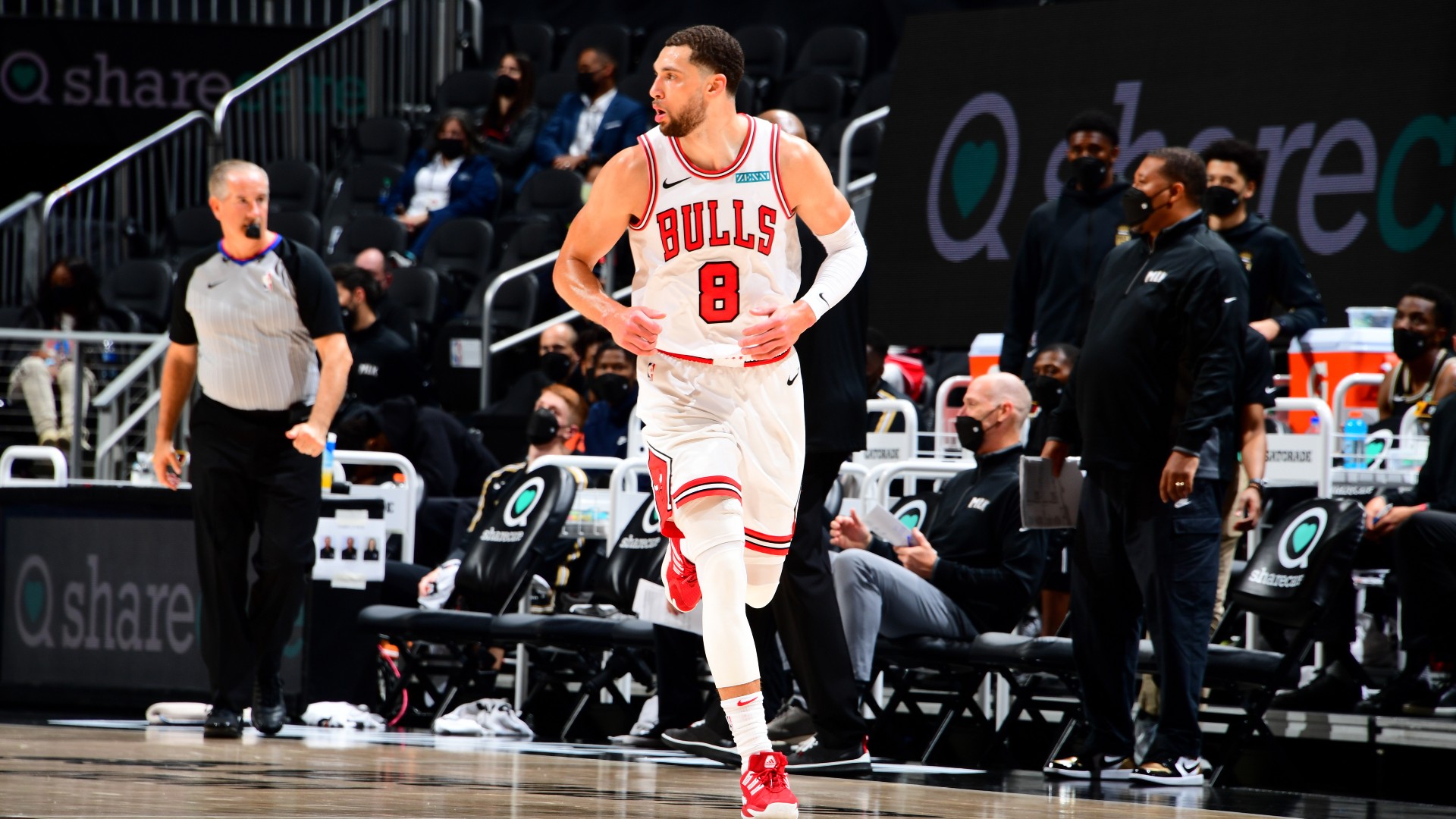 2019-20 stat line: 25.5 PTS, 4.8 REB, 4.2 AST, 45.0% FG, 38.0% 3PT, 80.2% FT
2020-21 stat line: 27.5 PTS, 5.0 REB, 4.9 AST, 50.6% FG, 41.9% 3PT, 84.9% FT
Another well-deserved first-time All-Star.
Prior to this season, LaVine was placed in a box as a player who is capable of putting up big scoring numbers, but doing so inefficiently. When he averaged 25.5 points per game in 2019-20, that was seen to be the peak of his scoring capabilities, and he smashed through that ceiling this season.
Averaging a career-high 27.5 points per game - good for seventh-best in the NBA - is impressive in its own, but the efficiency in which LaVine has scored this season has been jaw-dropping. His field goal, 3-point and free throw percentages are all the best marks of his career, and he's attempting 3s and free throws at the highest rate of his career.
He has scored 30 or more points in nearly half of the games he has played in, with four 40-point games and a career-high 50-point game to boot. He's also averaging career numbers in rebounds and assists per game, making strides particularly as a passer. He's had 30 (!) games with five or more assists, which is by far the best mark of his career.
While the Bulls are up against all odds to qualify for the playoffs, it is LaVine's efforts that have them in contention in the first place. Leading a team to the postseason is certainly the next step in the 26-year-old's career, but after this season, there is no more arguing that he's limited to being a high-volume scorer.
F - Julius Randle, New York Knicks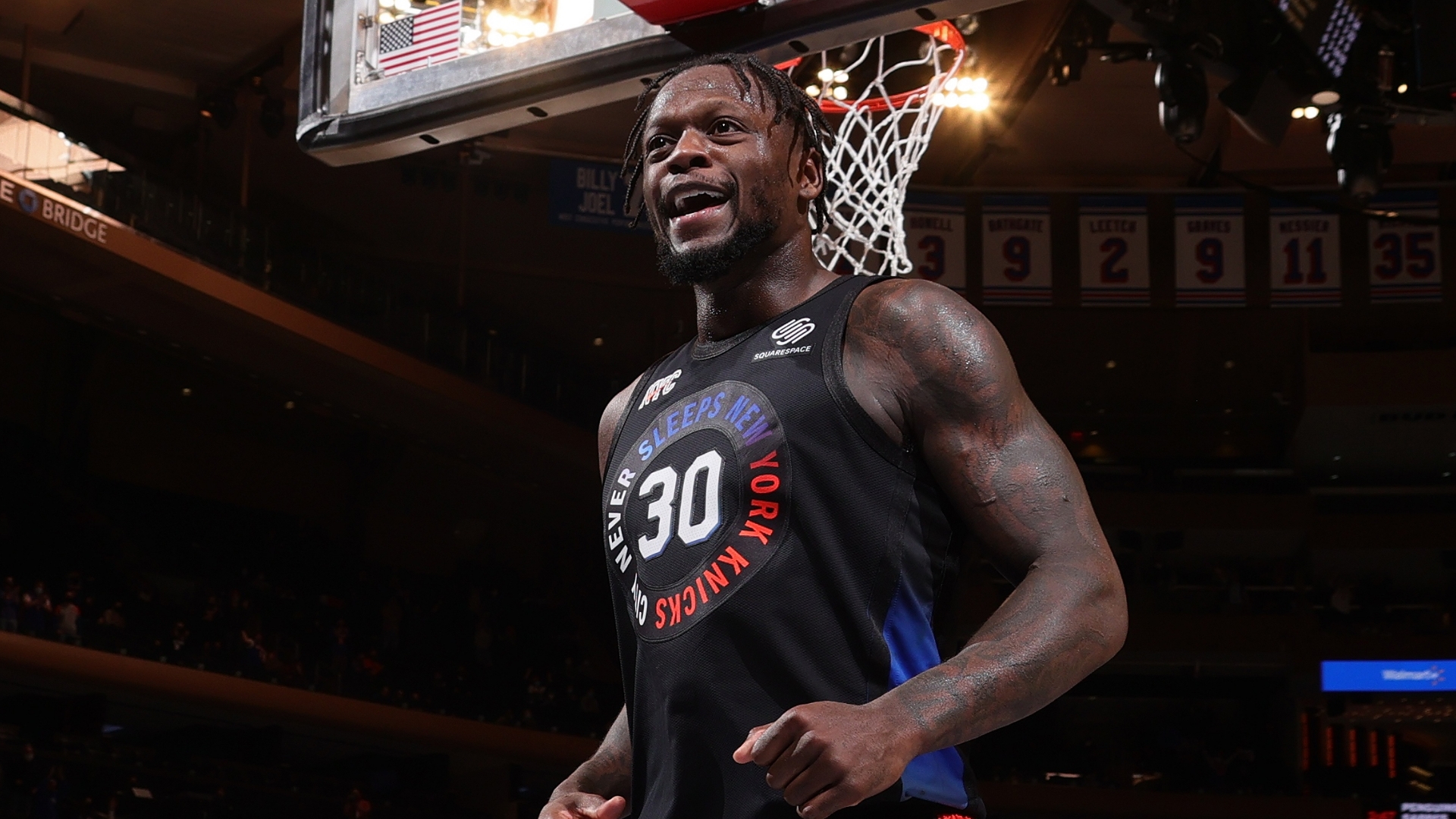 2019-20 stat line: 19.5 PTS, 9.7 REB, 3.1 AST, 46.0% FG, 27.7% 3PT, 73.3% FT
2020-21 stat line: 24.0 PTS, 10.3 REB, 5.9 AST, 45.9% FG, 41.5% 3PT, 81.0% FT
Randle is the Most Improved Player of the Year. There is no doubt about it.
It is impressive that he was able to raise his scoring and rebounding averages from last season, especially when you consider that he has maintained the same field goal percentage despite taking more shots with tougher defensive game plans thrown at him as New York's go-to guy. His growth as a 3-point shooter is marveling, going from 27.7 percent from beyond the arc last season to 41.5 (!) percent on over two 3-pointers made per game this season. Going into this season, he had just one game with five made 3-pointers. This year, he has nine of such games, including two contests with a career-best seven 3s made.
And while his development into a No. 1 scoring option on a playoff team - the Knicks, nonetheless - has been shocking, it's far from his greatest area of improvement.
Randle is a playmaker. He has nearly doubled his career-best assists per game average, posting almost six assists on a nightly basis.
Prior to this season, he wasn't a stranger to double-digit assist games - he had six through the first six seasons of his career - but Randle has taken his passing to another level, dishing out double-digit assists in seven games this season alone, including a career-high 17-assist triple-double effort.
Speaking of triple-doubles, Randle had six of those going into this season. He has nearly matched that total just this year, with five triple-doubles to his name.
To add to all of that, he leads the league in total minutes played and minutes per game, carrying New York to its first postseason since 2013.
He's not just the Most Improved player this year - Randle has made one of the most impressive year-over-year leaps the NBA has ever seen.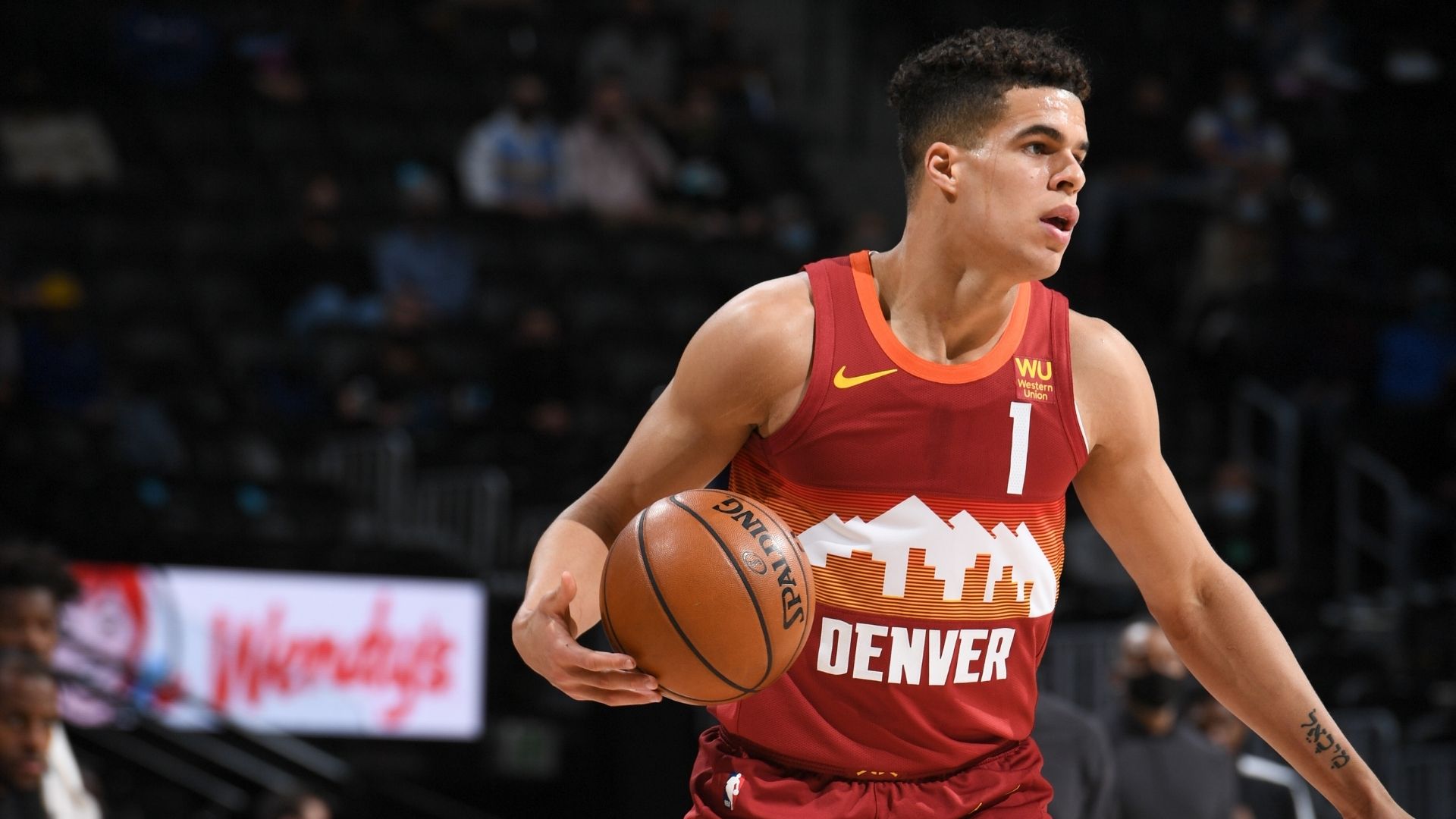 2019-20 stat line: 9.3 PTS, 4.7 REB, 0.8 AST, 50.9% FG, 42.2% 3PT
2020-21 stat line: 19.4 PTS, 7.4 REB, 1.1 AST, 54.8% FG, 45.0% 3PT
Many believe second-year players, especially ones who were selected in the lottery, shouldn't qualify for MIP, but since we aren't handing out the actual award here, I couldn't ignore the growth MPJ has shown this season.
Porter's development this year has been season-saving for the Nuggets. He has upped his scoring average by over 10 points, he's been a rebounding machine and he has not-so-quietly become one of the most prolific 3-point shooters in the NBA, knocking down a blistering 45.0 percent of his 6.3 (!) 3-point attempts per game.
As a top-ranked player coming out of high school, Porter was always expected to be this player, until a nagging back injury placed doubt on his future. He has since overcome that injury, presenting himself as arguably the biggest X-factor in the league entering this year's playoffs.
Since the injury to Jamal Murray, MPJ has done more than just step up in his absence, averaging 25.4 points, 6.3 rebounds and 1.5 assists while shooting 57.9 percent from the field and 50.8 percent from 3 on 8.1 3-point attempts per game.
Porter hasn't just gone from a role player to a key player with his improvements this season. He's beginning to look like the superstar he was always projected to be.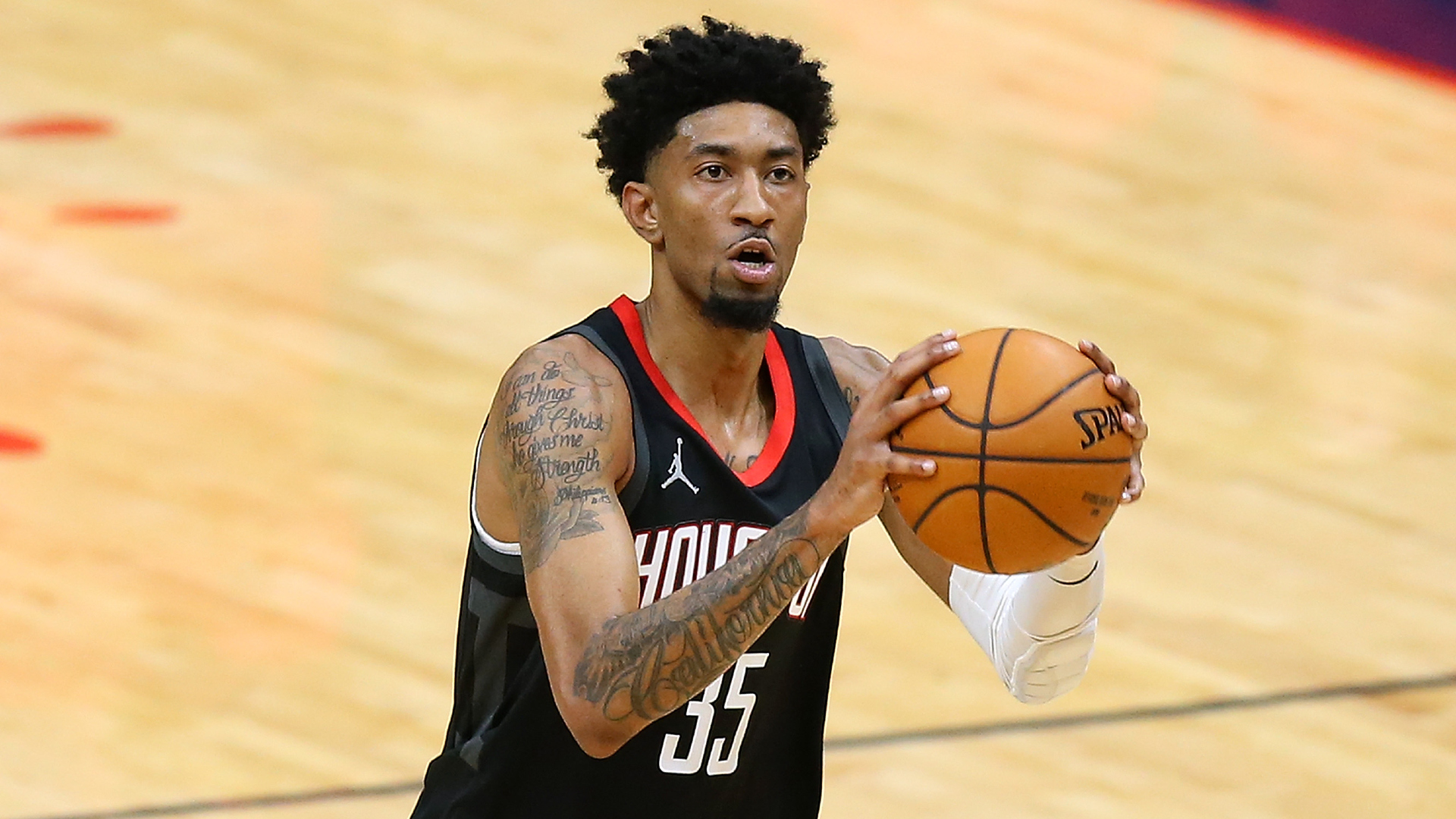 2019-20 stat line: 13.1 PTS, 6.3 REB, 1.0 AST, 0.9 BLK, 56.7% FG, 38.6% 3PT
2020-21 stat line: 21.0 PTS, 9.6 REB, 1.7 AST, 1.2 BLK, 51.4% FG, 37.4% 3PT
Despite an injury-riddled season that has limited Wood to just over 40 games, it was almost impossible to leave him off this list.
From undrafted in 2015, to a G League mainstay, to a player that bounced around from team-to-team on 10-day contracts, to a three-year, $41 million deal with the Rockets this offseason, Wood is the definition of progressive improvement.
He showed flashes of potential last season with the Detroit Pistons and took that potential to another level in just over half of a season with Houston. Nearly averaging a double-double with 21.0 points, 9.6 rebounds, one assist and one block per game, Wood has presented himself as a piece the Rockets can be comfortable in building around for their future.
He was putting up All-Star calibre numbers prior to a brutal ankle injury that cost him the majority of his year, posting 22.0 points, 10.2 boards, 1.5 blocks and 1.3 assists while shooting 55.8 percent from the field and 42.1 percent from 3 over his first 17 games with his new team.
After the very first game he was sidelined indefinitely with that ankle injury, Houston went on a league-worst 20-game losing streak to completely tank its season.
The volume of games made Wood a tough decision over other deserving bigs/forwards like Jerami Grant or Chris Boucher, but his production when he was on the floor gave him the edge.
The views on this page do not necessarily represent the views of the NBA or its clubs.