The NBA is loaded with Canadians right now.
In addition to Jamal Murray, Shai Gilgeous-Alexander, Cory Joseph and many more, six Canadians were selected in the 2019 NBA Draft, setting a record for a country outside of the United States.
There are now more than 20 Canadians in the NBA, many of whom will have big roles on their respective teams this season.
With that in mind, here's what you can expect to see from each of them in the 2019-20 season...
The No. 3 pick in the 2019 NBA Draft, Barrett is New York's first top-three selection since Patrick Ewing in 1985.
With that comes high expectations.
There may have been some concerns about Barrett's star potential following an up-and-down Summer League, but he stepped up in a big way in preseason with averages of 15.8 points, 6.8 rebounds and 3.3 assists in 37.4 minutes over four games.
Barrett saved his best for last, going for 19 points on 9-for-12 shooting in New York's preseason finale.
RJ with the quick step 💨 pic.twitter.com/9O2pXP1Nsi

- NEW YORK KNICKS (@nyknicks) October 19, 2019
The Knicks aren't exactly made up of players who can get the most out of Barrett - they're guard-heavy and have a number of shoot-first players - but his versatility will be tested in his rookie season. He'll likely spend time playing both guard positions, giving him an opportunity to prove himself as a creator when he has the ball in his hands and a shooter when he doesn't.
It could be for the best long-term, as Barrett projects to be a combo guard in the NBA. His efficiency as a 3-point shooter in particular will be something to watch all season long.
The NBA's general managers voted Alexander-Walker as the biggest steal in the 2019 NBA Draft.
He's yet to play in a regular-season game, but the Toronto native put opened eyes a strong Summer League and preseason. In Summer League, Alexander-Walker ranked third in points per game (24.3) and fifth in assists per game (6.0). He then averaged 15.4 points and 4.0 assists in only 18.5 minutes over five preseason games.
Alexander-Walker's best performance in preseason came against the Utah Jazz, when he led the Pelicans to a comeback win with 22 points off the bench. Afterwards, fellow New Orleans rookie Zion Williamson called him a "bucket" and said that it feels as though he "always makes the right play."
22 PTS | 4 AST@TheReal_NAW1 scored 13 PTS in the 4th Q in the @PelicansNBA home opener win! #NBAPreseason pic.twitter.com/s78FLoyKqi

- NBA Draft (@NBADraft) October 12, 2019
Minutes won't be easy to come by for Alexander-Walker in New Orleans this season - the Pelicans are deeper than your average up-and-coming team, from Lonzo Ball and Jrue Holiday to JJ Redick and E'Twaun Moore in the backcourt - but based on his play leading up to this season, it might not be long until he's part of the rotation.
The second half of the 2018-19 season was very different from the first half for Birch.
Whereas he was in and out of the lineup ahead of the All-Star break, an injury to Mohamed Bamba at the start of February paved the way for the Canadian to be Nikola Vucevic's backup at centre. He didn't put up eye-popping numbers, but the Magic were competitive with Birch on the floor, most notably on defence, where they went from giving up 105.0 points per 100 possessions with him on the bench to 102.0 with him on the court.
The tricky thing for Magic head coach Steve Clifford this season will be finding those same minutes again for Birch. Now that he's healthy, Clifford told Magic.com's John Denton that Bamba will start the season as the backup to Vucevic, knocking Birch down the depth chart.
Clifford did, however, make it clear that that doesn't mean Birch won't play.
"I'm a believer that you don't lose your position because of an injury, and Khem understands that and we've talked about it," he said. "That doesn't mean Khem isn't going to play. Khem's a very good player and he was a big, big part of our team last season. When you have a situation like this, you look to find ways to keep (Birch) ready."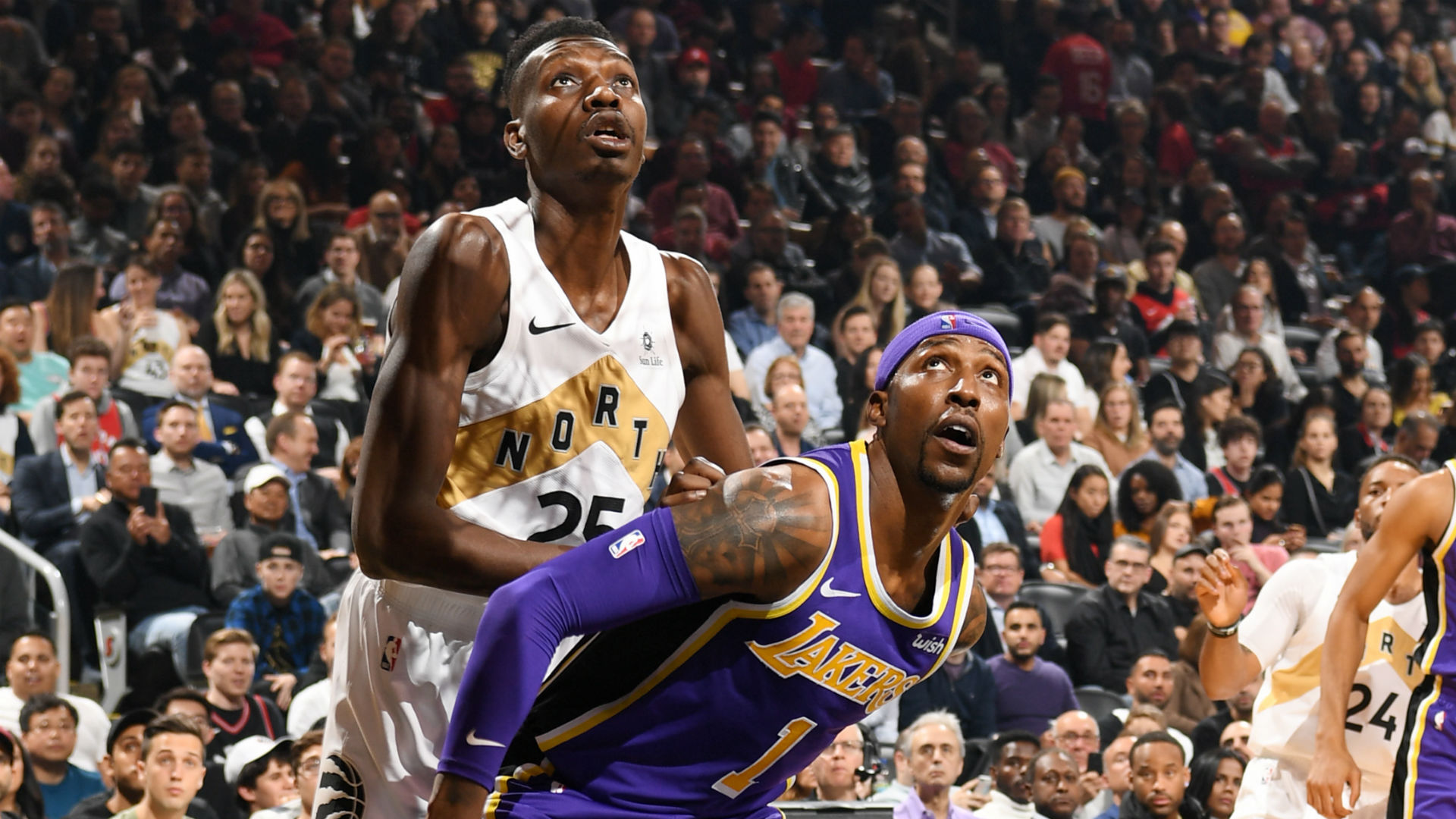 Is this the season Boucher makes a name for himself in the NBA?
The 26-year-old has had quite the journey to this point of his career, going undrafted in 2017, winning a championship with the Golden State Warriors as a rookie and being named MVP and Defensive Player of the Year in the G League as a sophomore (in addition to winning a second title, this time as a member of the Toronto Raptors).
Following the changes made to the Raptors this offseason, Boucher now has an opportunity to solidify himself as the third centre on the Raptors. Marc Gasol is expected to start for Toronto with Serge Ibaka serving as his backup. If either one of them are limited - due to injury or load management - or Raptors head coach Nick Nurse chooses to play them more together, minutes will be up for grabs for Boucher.
There's even a chance Boucher could see some minutes at power forward. Despite being a 7-footer, he flashed his potential as a volume 3-point shooter in the G League last season, making 32.0 percent of his 6.9 3-point attempts per game.
Brooks proved to be one of the biggest steals in the 2017 NBA Draft when he started in 74 games as a rookie and posted season averages of 11.0 points, 3.1 rebounds and 1.6 assists per game.
Unfortunately, a ruptured ligament in his right big toe sidelined him for all but 18 games in his sophomore season.
If Brooks can return to full strength this season, he could play a big role as the starting shooting guard on the rebuilding Grizzlies. There's a tremendous need for his 3-point shooting in the starting lineup, and his ability to put the ball on the floor will prevent Ja Morant and Jaren Jackson Jr. from having to create everything.
Brandon Clarke, F/C, Memphis Grizzlies
Nickeil Alexander-Walker isn't the only Canadian rookie who received love from the NBA's general managers in John Schuhmann's annual survey.
Clarke, a native of Vancouver, British Columbia, received the second-most votes for being the biggest steal in the 2019 NBA Draft.
The No. 21 pick in this year's class, Clarke is also coming off of a dominant summer that saw him lead the Grizzlies to a Summer League title. He recorded 15 points, 16 rebounds, four assists and three blocks in the championship, earning him MVP for both the title game and the Summer League as a whole.
Clarke parlayed that into an impressive preseason. He came close to averaging a double-double with 9.8 points and 9.8 rebounds in only 19.8 minutes per game. He was at his best in a loss to the Charlotte Hornets, when he went for 16 points, 12 rebounds, three assists, two steals and one block.
Keeping Up With The Canadians 🇨🇦

Brandon Clarke | vs. @hornets

16 POINTS
12 REBOUNDS
3 ASSISTS
2 STEALS
1 BLOCK@memgrizz | #GrindCity pic.twitter.com/xh7KT0J6B7

- NBA Canada (@NBACanada) October 15, 2019
Similar to Alexander-Walker, minutes won't be easy to come by for Clarke this season, but he's likely earned himself an early look based on his play leading up to the regular season, especially if starting centre Jonas Valanciunas continues to miss time with foot soreness.

Gilgeous-Alexander finds himself in a new situation following a promising rookie season in which he made the All-Rookie Second Team.
A part of the trade that saw the Thunder trade Paul George to the LA Clippers this offseason, Gilgeous-Alexander is now the starting shooting guard on an Oklahoma City team that could surprise in the Western Conference. And while they aren't expected to make the playoffs, the Ontario native will get an opportunity to learn from one of the greatest point guards of all-time in Chris Paul.
Paul will likely be in the spotlight for as long as he's in Oklahoma City. But if the Thunder do move him at some point this season - as they are rumoured to be interested in doing - there's a clear path towards Gilgeous-Alexander taking over as the face of the franchise.
With the amount of draft picks the front office has compiled, the Thunder have the assets to build something special around Gilgeous-Alexander in the years to come.
Joseph is now on his fourth team in his NBA career, having signed a three-year, $37 million contract with the Kings this offseason.
Recognized as one of the best defenders at his position, Joseph will bring some much-needed defence to a Kings team that ranked 21st in efficiency on that end of the floor last season. According to ESPN's Real Plus-Minus, Joseph had the fourth-greatest defensive impact among point guards last season. The only players ahead of him at his position were Chris Paul, George Hill and Kyle Lowry.
How Joseph fits on the other end isn't quite as clear, but he has the potential to thrive next to the likes of De'Aaron Fox, Bogdan Bogdanovic and Buddy Hield if he can return to being even an average 3-point shooter.
Lyles never quite found his rhythm last season. His scoring dropped to 8.5 points per game and he shot only 41.8 percent from the field and 25.5 percent from the 3-point line - the latter being the lowest mark of his career.
As a result, the Nuggets chose not to re-sign him, deciding instead to trade for Jerami Grant to be the team's backup power forward this season.
Now a member of the Spurs, the hope is that Lyles can return to his 2017-18 form when he played a key role off the bench for the Nuggets. He'll be competing with Rudy Gay and DeMarre Carroll for minutes at power forward, but he's perhaps best suited to absorb some of the minutes of Davis Bertans, who San Antonio traded this offseason if he can regain his touch from beyond the arc.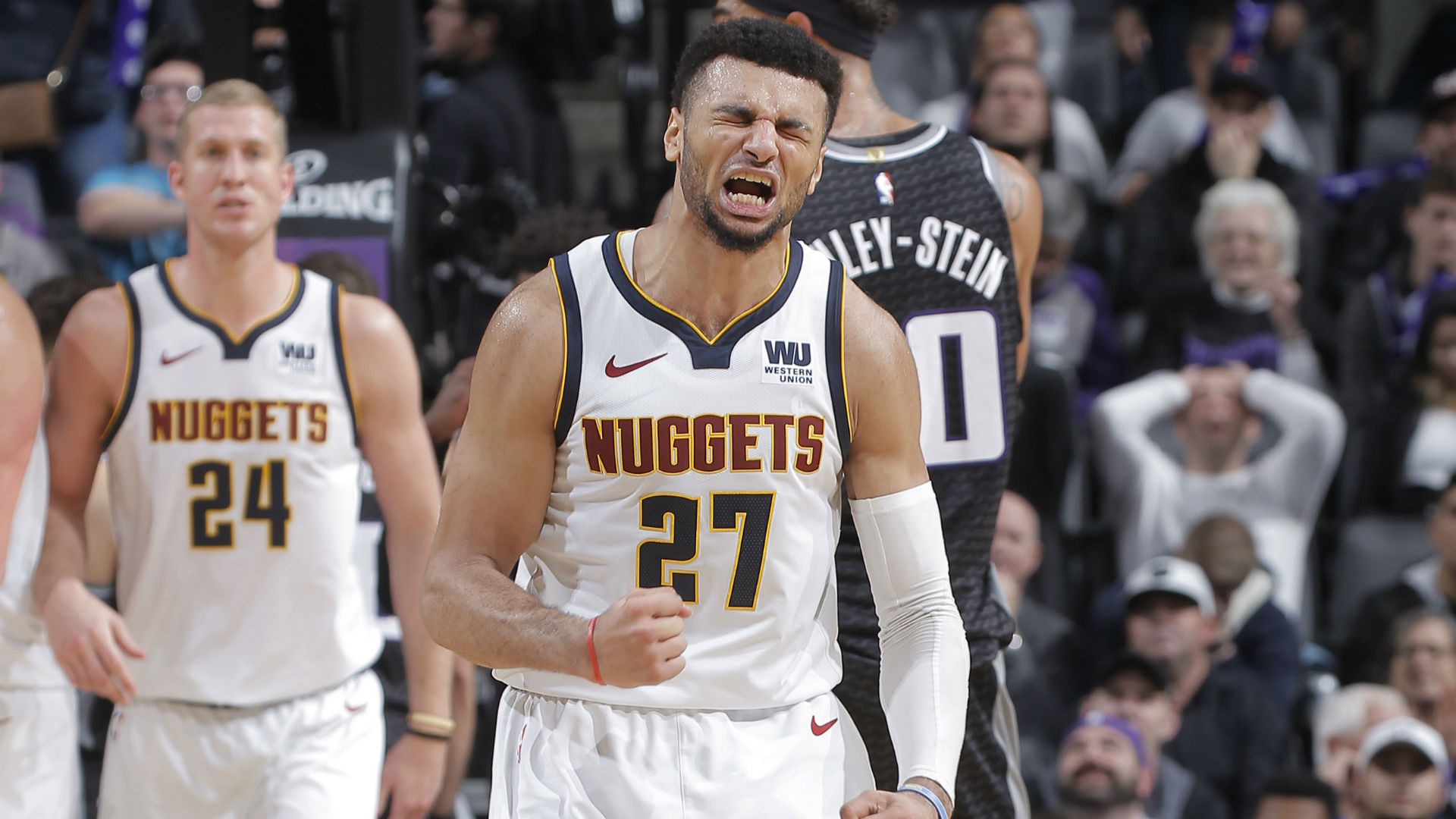 The Nuggets showed their faith in Murray this offseason by signing him to a five-year, $170 million extension.
Now it's on Murray to deliver.
There's no denying Murray's talent. He was the second-leading scorer on the Nuggets last season with 18.2 points per game and came up big on a number of occasions in the playoffs, most notably in Game 2 of Denver's first-round series with the San Antonio Spurs, when he scored 21 of his 24 points in the fourth quarter to even the series a 1-1.
Jamal Murray went OFF for 21 PTS in the fourth to lead the @nuggets to a Game 2 win. 👀🏹#MileHighBasketball | #NBAPlayoffs pic.twitter.com/omj8hROWbX

- NBA on TNT (@NBAonTNT) April 17, 2019
Murray's problem to this point of his career has been consistently. Following that game against the Spurs, he scored only six points in a 10-point loss. Those two games were a microcosm of his regular season - it wasn't rare to see Murray go off night and struggle the next.
If this is the season that Murray does become more efficient, he could very well get some All-Star buzz, even in a loaded Western Conference.
After coming off the bench for most of his career, Olynyk is pencilled in as the starting power forward for the new-look Heat this season.
Olynyk's affinity for the 3-ball makes him a natural fit with four-time All-Star Jimmy Butler, as well as Miami's starting centre Bam Adebayo. According to Basketball Reference, only three 7-footers - Brook Lopez, Lauri Markkanen and Karl-Anthony Towns - have made more 3-pointers than Olynyk over the last two seasons. He's done so rather efficiently, knocking down 36.6 percent of those attempts.
Olynyk's comfort shooting from the top of the arc will help open up driving lanes for Butler and allow Adebayo to play to his strengths as a rim-runner and offensive rebounder.
There's more to Olynyk's game - he's developed into a smart cutter, one of the better passers at his position and a solid defender - but on a roster that lacks shooting, it continues to be his greatest asset.
Powell will play an important role as the starting centre on a young Mavericks team built around two rising stars in Luka Doncic and Kristaps Porzingis.
Whenever Doncic isn't running pick-and-pops with Porzingis, Powell will likely be the one setting screens for last season's Rookie of the Year. According to NBA.com, Powell finished 21st in total points scored as the roll man in 2018-19 and ranked in the 90th percentile with 1.33 points per possession.
Powell was also an efficient cutter last season, ranking in the 92nd percentile with 1.54 points per possession on those plays.
His ability to do both of those things at a high level will take a lot of pressure off of Doncic and Porzingis. If teams double Doncic in pick-and-rolls or on drives, Powell will make himself available and finish strong at the rim. If teams send over an additional defender over to take those easy opportunities away, Porzingis could find himself unguarded on the perimeter, where he shot 39.5 percent in his last season with the Knicks.
There's a chance that 3-pointers become a bigger part of Powell's game this season as well after he attempted a career-best 1.6 triples per game last season.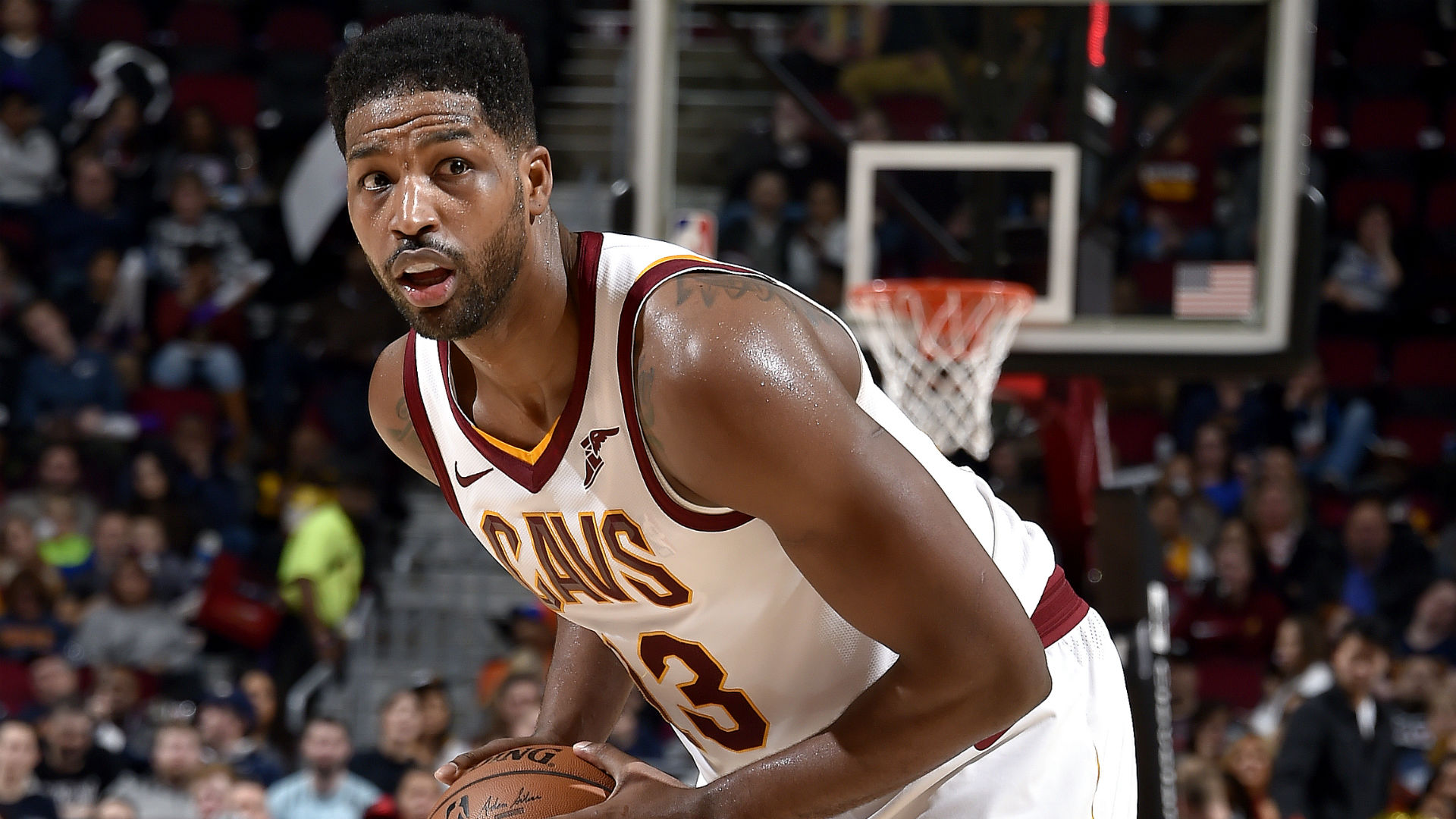 Entering the final year of his contract, Thompson will be motivated to show that he still has a lot to offer as a starting centre in the NBA.
Thompson appeared in only 43 games with the Cavaliers last season due to injury, but he averaged 10.9 points to go along with a career-best 10.2 rebounds per game. If he can remain healthy and maintain that production this season, he could become a popular name around the trade deadline for title contenders in need of a centre, one who attacks the offensive glass relentlessly and can hold his own defensively.
Thompson will otherwise enter the 2020 offseason as an unrestricted free agent.
Next summer's free-agent class wasn't very star-studded to begin with, but after several players agreed to extensions this offseason, Thompson could very well work his way into being one of the better centres available.
The last two seasons have been a struggle for Wiggins. After averaging a career-high 23.6 points per game in 2016-17, his scoring dropped to 17.7 points per game in 2017-18. He averaged 18.1 points per game in 2018-19, but it came on a career-low 41.2 percent shooting from the field.
Wiggins did close last season on a strong note, though.
While the Timberwolves went 4-10 in the last 14 games of the season, Wiggins averaged 20.2 points, 4.8 rebounds and 3.2 assists on 46.1 percent shooting from the field in those contests. As our Carlan Gay noted, Wiggins attacked the basket far more frequently in those games, which drew the attention of Timberwolves head coach Ryan Saunders.
"When you have a guy who can put the ball on the floor like Andrew, especially coming from the top of the key when he's involved in the pick and roll or off hand-offs, things like that, what it does is it will hopefully bring the defence in and create open looks along the perimeter."
If the Timberwolves get that version of Wiggins this season, it would go a long way in helping the franchise turn a new leaf under new leadership.
Others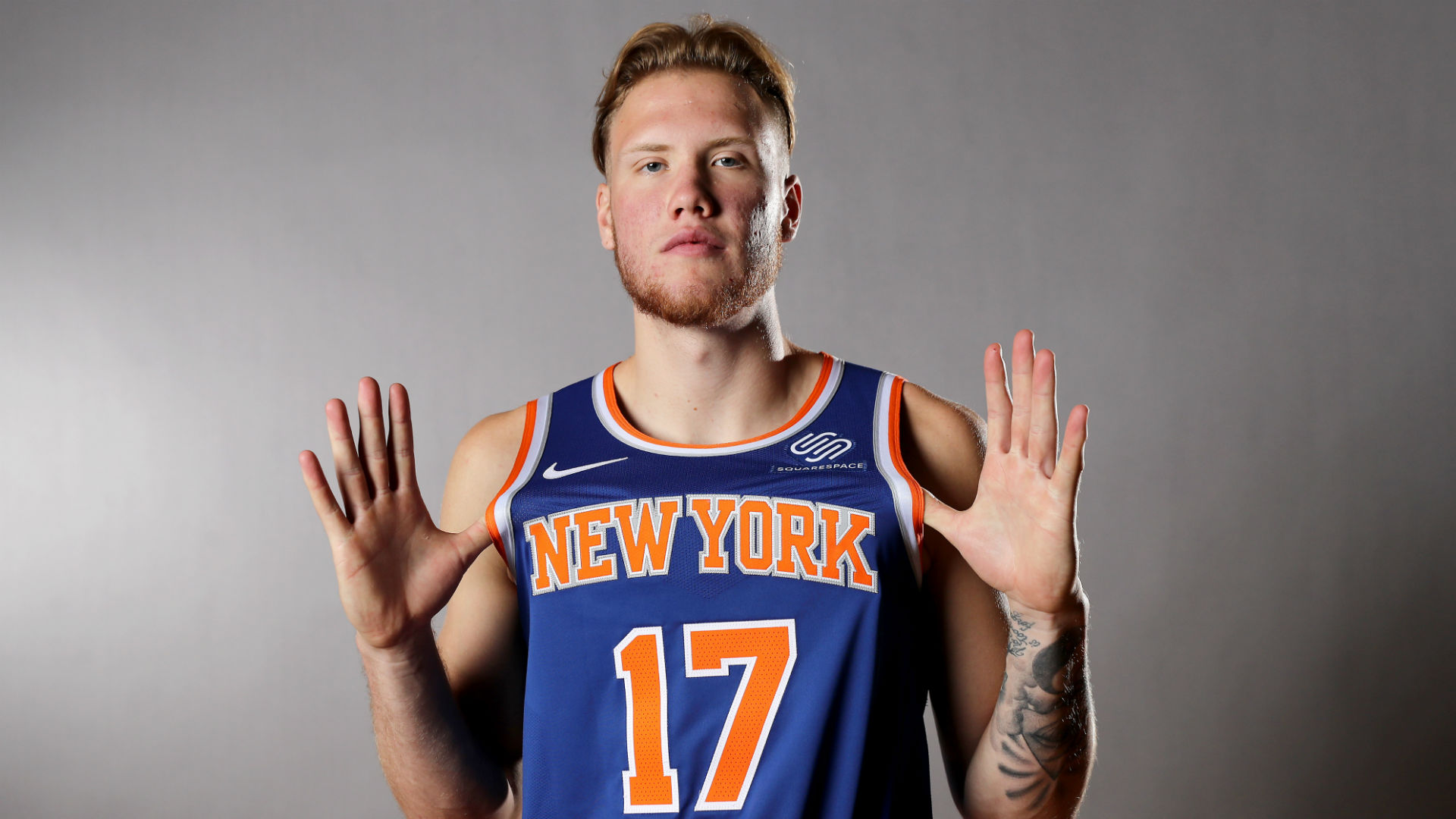 Ignas Brazdeikis, F, New York Knicks - Knicks head coach David Fizdale recently called Brazdeikis a "work in progress," which is to be expected for a 20-year-old who was drafted in the second round. With how loaded the Knicks are at forward, it might be some time until he's a part of New York's rotation.
Kyle Alexander, F, Miami Heat - After being waived by the Heat, Alexander will likely spend his rookie season in the G League with Miami's affiliate, the Sioux Falls Skyforce.
Oshae Brissett, F, Toronto Raptors - Following a promising preseason, Brissett earned a spot on the Raptors with a two-way contract.
Luguentz Dort, G, Oklahoma City Thunder - Dort signed a two-way contract with the Thunder, so could bounce back and forth from the NBA and G League this season.
Mfiondu Kabengele, F/C, LA Clippers - Could Kabengele be the rate late second-round pick who makes an impact on a title contender? There's a need for his 3-point shooting and rim protection in the frontcourt.
Naz Mitrou-Long, G, Indiana Pacers - On a two-way contract, Mitrou-Long will hone his craft with the G League's Fort Wayne Mad Ants.
Marial Shayok, G, Philadelphia 76ers - Another two-way player, Shayok will develop in the G League with the Delaware Blue Coats.
Simisola Shittu, F, Chicago Bulls - Shittu will have a chance to prove himself in the G League this season after being waived by the Bulls.
The views on this page do not necessarily reflect the views of the NBA or its clubs.