We're getting closer and closer to the NBA season returning.
On Friday, the NBA and NBPA announced that they have agreed to a comprehensive plan to restart the 2019-20 season on July 30 at the Walt Disney World Resort in Orlando, Florida. A few hours later, ESPN released the schedule for the eight seeding games each of the 22 teams participating in the resumption of the season will play to wrap up the regular season.
For the Raptors, they will play the Los Angeles Lakers (8/1), Miami Heat (8/3), Orlando Magic (8/5), Boston Celtics (8/7), Memphis Grizzlies (8/9), Milwaukee Bucks (8/10), Philadelphia 76ers (8/12) and Denver Nuggets (8/14) in their eight games before the playoffs.
Now that we have a better idea of how the rest of the regular season will play out, let's take a closer look at what the Raptors still have to play for.
Getting back to full strength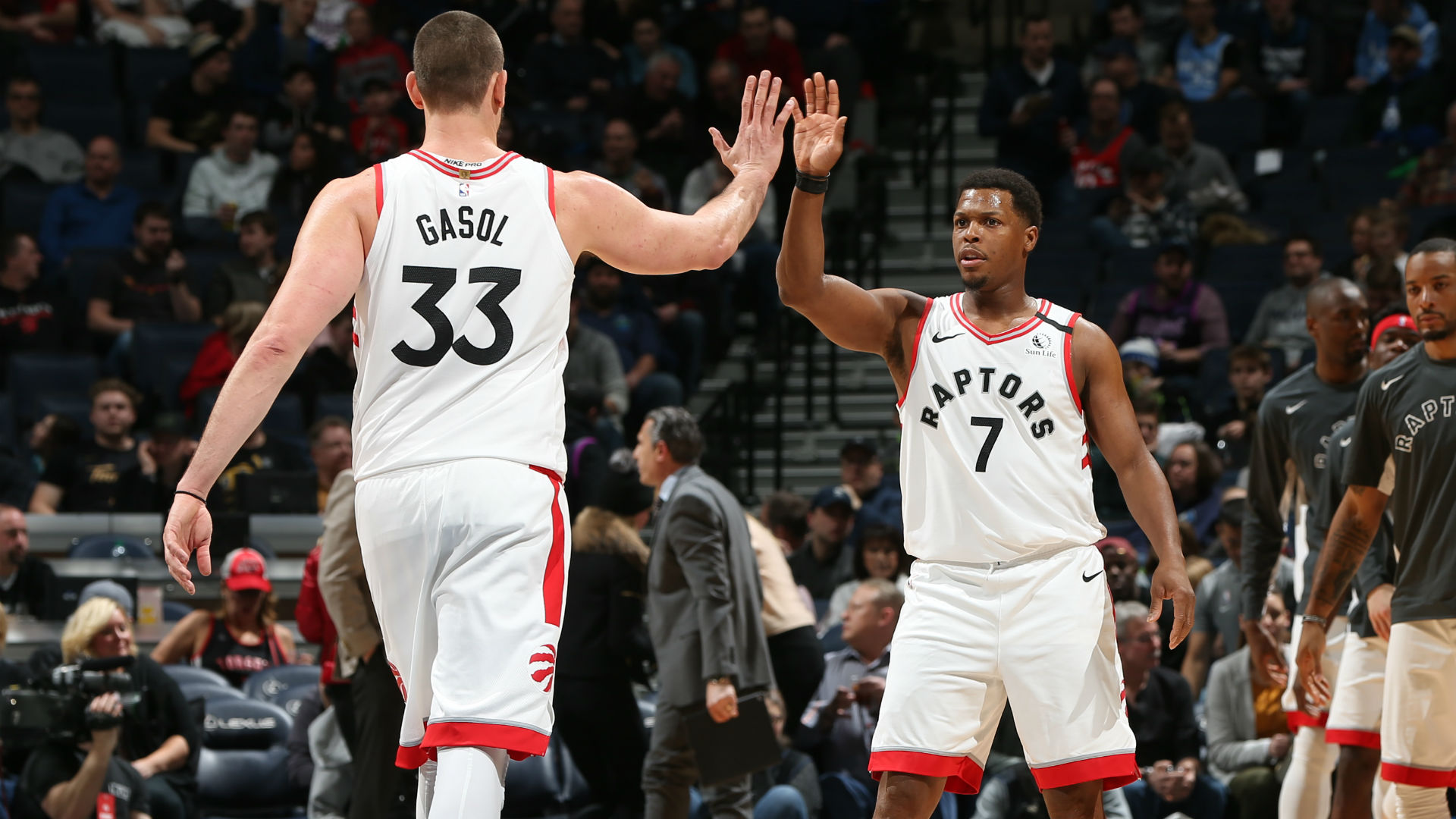 If you didn't know, the Raptors have missed a lot of games to injury this season.
Like, a lot.
According to Spotrac, only four teams in the entire league - the Golden State Warriors, Portland Trail Blazers, Detroit Pistons and Washington Wizards - have missed more games to injury than the Raptors this season. The only player who has appeared in every game is Terence Davis. Everyone else, from Kyle Lowry and Pascal Siakam to Marc Gasol and Serge Ibaka, has missed extended time at some point with an injury.
MORE: Teams have no answer for this Gasol set
The good news? Everyone on the Raptors should now be at full strength.
Despite all the injuries they've dealt with, nobody on the Raptors suffered a season-ending injury this season, so they should be good to go when the season resumes. They'll each likely have some rust to shake off, both those who are coming back from injury and those who aren't, but they have eight games ahead of the playoffs to do just that.
Figuring out the rotation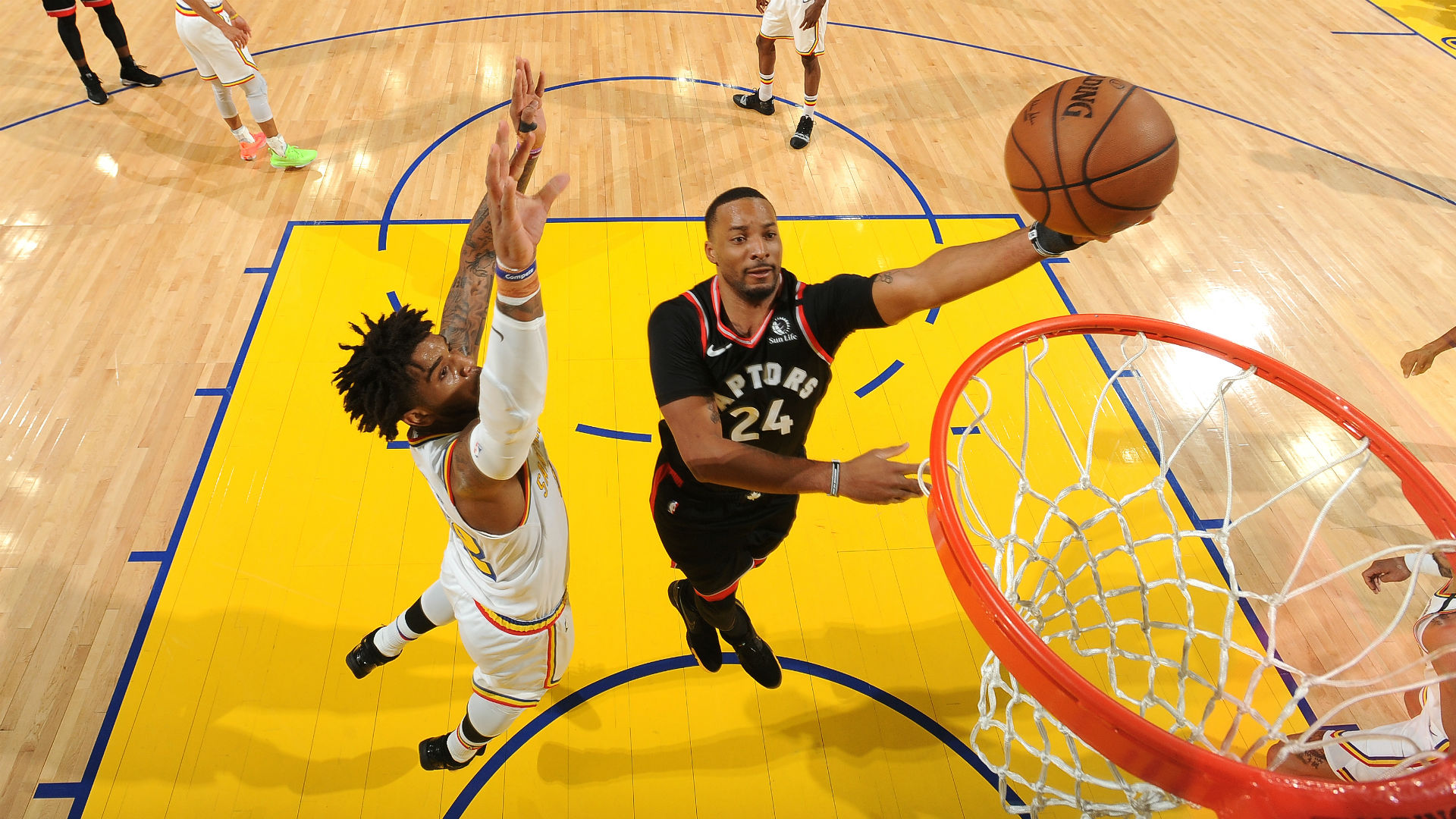 Following yet another breakout game from Norman Powell in the middle of December, Raptors head coach Nick Nurse said that he was reconsidering the starting lineup when everyone was healthy.
The problem, of course, is that the Raptors never got healthy.
But now that they are, it will be interesting to see if Nurse sticks with their most-used starting lineup of Lowry, Fred VanVleet, OG Anunoby, Siakam and Gasol or decides to shake things up by swapping in Powell for VanVleet for added size in the backcourt.
MORE: Where each starter for the Raptors ranks at their position
For what it's worth, Lowry, VanVleet, Anunoby, Siakam and Gasol are outscoring opponents by a margin of 11.7 points per 100 possessions this season. That same group, only with Powell instead of VanVleet, is outscoring opponents by a margin of 13.4 points per 100 possessions.
Both have been incredible, but the one with Powell has been ever so slightly better, albeit in more than half the amount of minutes.
Should Fred VanVleet or Norman Powell start?

| | | | | |
| --- | --- | --- | --- | --- |
| Lineup | Minutes | Offensive Rating | Defensive Rating | Net Rating |
| Lowry, VanVleet, Anunoby, Siakam, Gasol | 280 | 114.7 | 103.0 | 11.7 |
| Lowry, Powell, Anunoby, Siakam, Gasol | 111 | 115.9 | 102.5 | 13.4 |
Time will tell if Nurse was actually giving real thought to starting Powell over VanVleet, but the eight seeding games will give him one more chance to explore both lineups ahead of the playoffs should he want to.
Beyond the starting lineup, Nurse will look to finalize his rotation for the playoffs. The silver lining to the Raptors battling with all the injuries they have this season is that it's opened up opportunities for others to step up, such as Davis, Chris Boucher and Rondae Hollis-Jefferson. They've each played an important role in Toronto's success this season, but more minutes for the likes of VanVleet, Powell and Gasol means less for them.
MORE: Report cards for every player on the Raptors
It's safe to assume Lowry, VanVleet, Powell, Anunoby, Siakam, Gasol and Ibaka will be in the rotation, so there might only be one spot up for grabs between Davis, Boucher, Hollis-Jefferson, Patrick McCaw and Matt Thomas.
Holding onto the No. 2 seed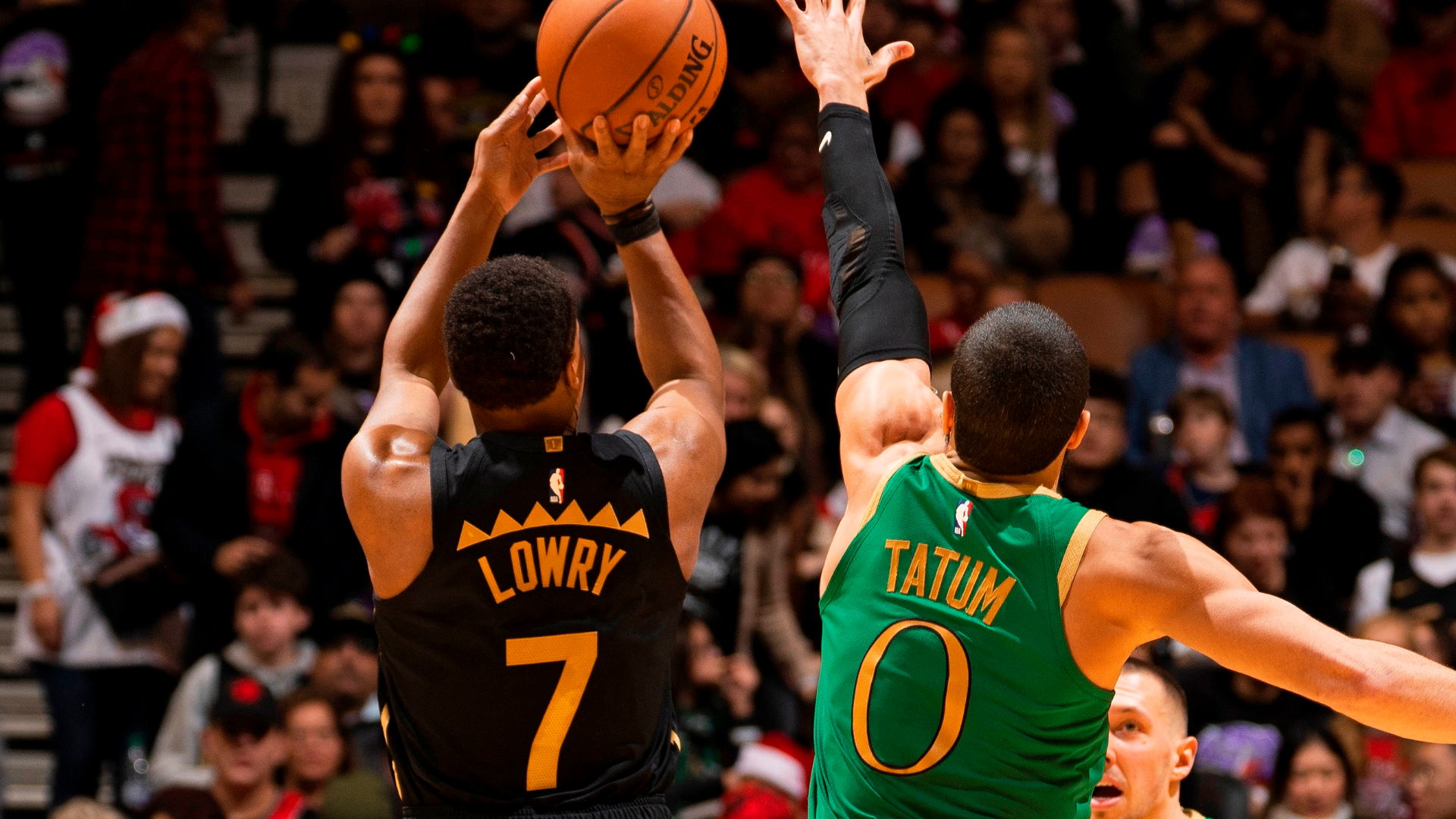 With a 46-18 record, the Raptors currently hold a three game lead over the Celtics (43-21) for the No. 2 seed in the Eastern Conference.
That's a pretty safe margin for a team as good as the Raptors, but it's certainly not ironclad. If they were to hold on to the No. 2 seed, the Raptors would face either the Brooklyn Nets, Magic or Washington Wizards in the first round. If they were to fall to the No. 3 seed, the Raptors would face one of the Heat, Indiana Pacers or 76ers.
It probably goes without saying, but three of those teams are, uhh, not like the other three.
MORE: Ranking the 22 teams from least to most likely to win title
The Raptors will have to play one of the Heat, Pacers, 76ers or Celtics should they hold on to the No. 2 seed and advance to the second round, but the longer they can delay any meeting with a team over .500, the better.
Why?
Increased degree of difficulty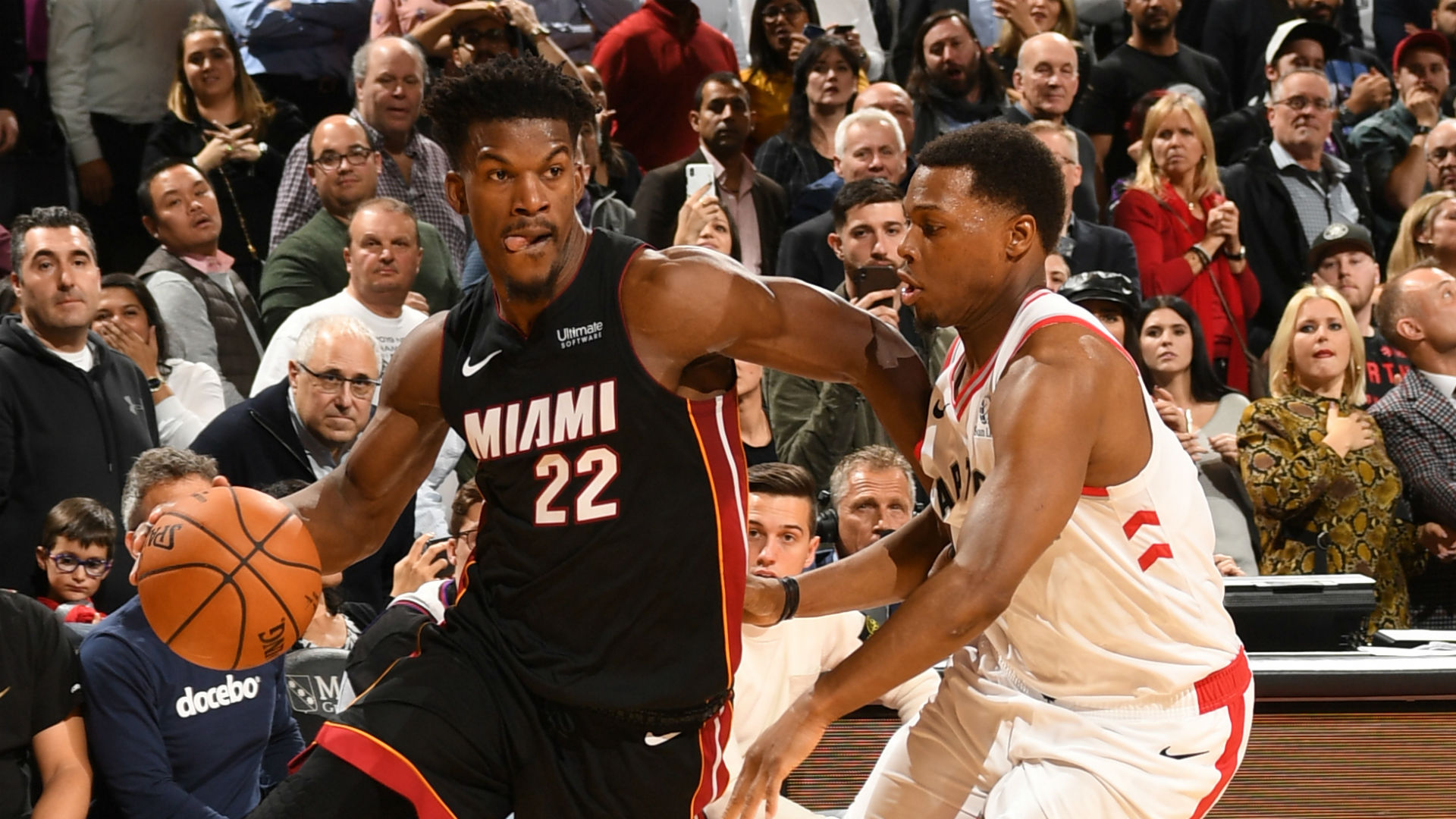 Two numbers to keep an eye on if you're a Raptors fan: 35-4 and 11-14.
The first is their record against teams under .500 this season, second-best in the NBA behind only the Bucks. The second number is their record against teams over .500, the exact type of teams they'll see in Orlando given only the top 22 teams will be competing.
MORE: Are Celtics a bigger East threat than Raptors?
There's only so much to glean from an eight-game stretch in which teams could be resting players, but it's worth monitoring how the Raptors stack up against a tougher slate of games. Only two teams in the entire league - the Magic and Oklahoma City Thunder - had a larger dropoff in win percentage based on opponents being above or below .500, which could hint at some potential problems with making another deep run.
The views on this page do not necessarily reflect the views of the NBA or its clubs.