The 2020-21 revenge tour for the Golden State Warriors took a serious blow when news broke that All-Star Klay Thompson tore his Achilles and would miss another full season.
Warriors fans were hoping they would be able to remind the NBA just how good they could be with a full roster in 2020-21, but now expectations may be slightly lower on their potential this season.
While the team's expectations took a hit, individual expectations are on the rise as the Dubs look to try and replicate what Thompson brings to the table.
Andrew Wiggins was set to lurk in the shadows of two All-Stars, but now he'll once again be under the spotlight as Golden State will likely rely on him to be the team's secondary scorer behind Stephen Curry. Let's be clear, no one will replace what Thompson brings to the table, but Wiggins can be more effective for the Warriors in different ways and that may be the answer this season.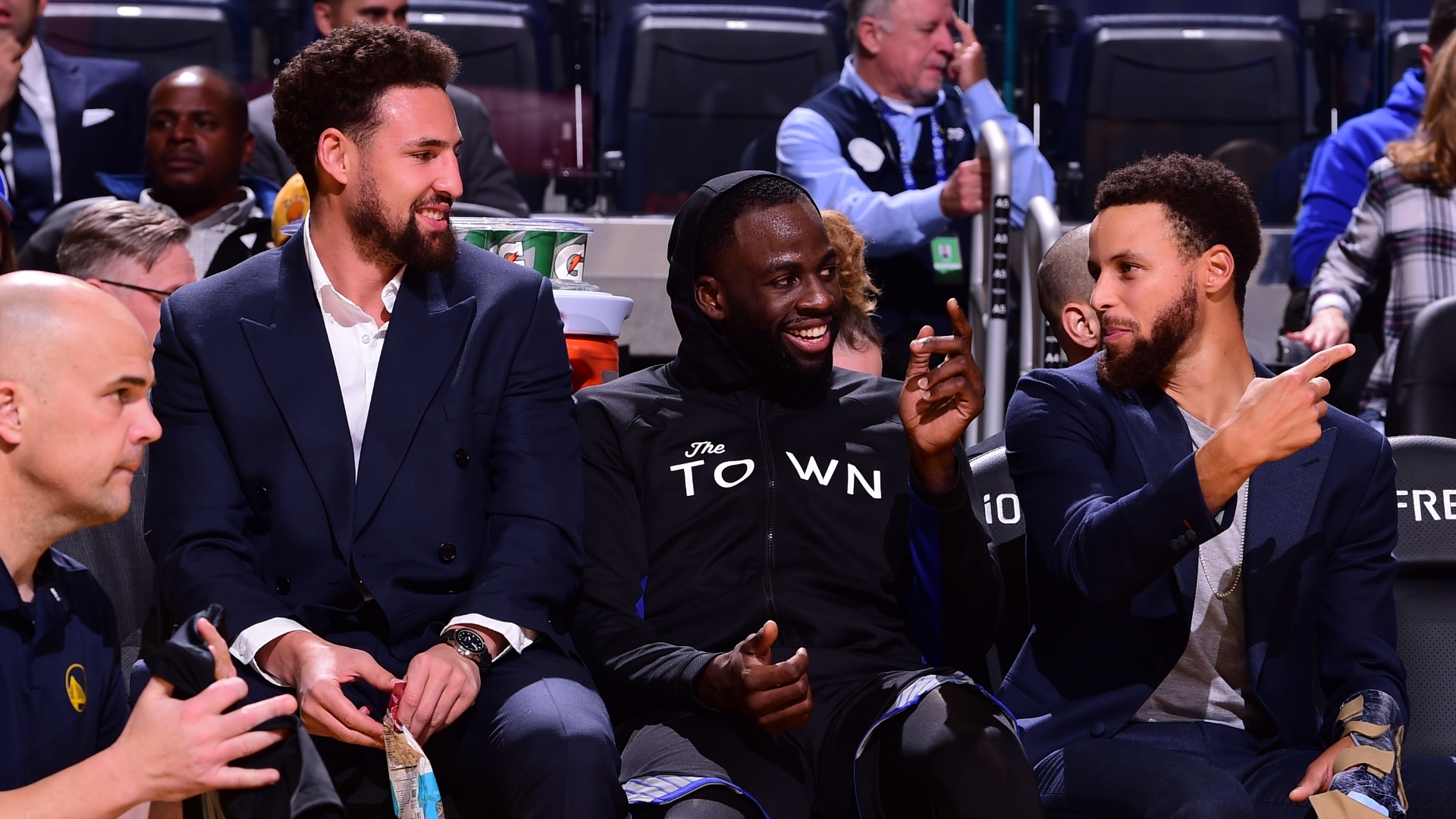 Since entering the league, Thompson has been one of the most economical All-Stars. Thompson doesn't need the rock in his hands to be effective, and when he does get it, it normally results in a bucket. According to Cleaning the Glass, Thompson regularly ranked in the upper echelon of points per shot attempt throughout his career.
Klay Thompson's Points Per Shot Attempt

| | | | | | |
| --- | --- | --- | --- | --- | --- |
| Year | GP | GS | MPG | Percentile | Points Per Shot |
| 11-12 | 66 | 29 | 23.6 | 74 | 109.2 |
| 12-13 | 82 | 82 | 35.7 | 58 | 106.9 |
| 13-14 | 81 | 81 | 35.3 | 68 | 110.9 |
| 14-15 | 77 | 77 | 31.8 | 93 | 118.7 |
| 15-16 | 80 | 80 | 33.1 | 93 | 119.9 |
| 16-17 | 78 | 78 | 33.4 | 84 | 118.4 |
| 17-18 | 73 | 73 | 34.0 | 90 | 120.0 |
| 18-19 | 78 | 78 | 33.9 | 77 | 114.4 |
* per 100 shot attempts
Andrew Wiggins isn't built to replace the way Thompson scores. It's part of the reason why the team brought in Kelly Oubre Jr., but there are ways that Wiggins can excel in a Thompson-like role. It's what allowed him to be a comfortable secondary scorer to a more ball-dominant Curry and what allowed the Warriors to continue to thrive when Kevin Durant showed up in the Bay. But while Thompson provides low maintenance scoring on the surface, the Warriors system actually played a big part in him on needed to be ball-dominant to be effective.
No one runs off more screen in the NBA than a healthy Klay Thompson. According to NBA Stats, Thompson led the league in possession off an off-ball screen (not to be confused with pick and roll) for four straight seasons before missing all of last season due to injury. It's how he mainly impacting the game without having to pound the rock as much as other All-Stars.
Wiggins has never been in a position or system that has required or allowed him to use an off-ball screen as much as Thompson has - and when he did in Minnesota he wasn't close to effective. Last season, in 42 games with the Timberwolves before being traded to the Warriors, Wiggins ranked in the 55th percentile in off-ball screen efficiency - not exactly Klay Thompson-esque. However, he did show progress in the Warriors system in his small sample size last season. A system that runs more off-ball screen than any other team in the league. Since the 2015-16 season, the Warriors have led in that department. That didn't change last season, even with both Curry and Thompson out - and with Durant off the roster. In his 12 games in Golden State, Wiggins ranked in the 64th percentile in off-ball screen efficiency. Is it something to write home about? No, but it does show that under the right circumstances, Wiggins can be effective in that role.
As a catch and shoot threat, Wiggins will never be Thompson but he has knocked down catch and shoot threes at around 35 percent throughout his career. It's 3s off the dribble that have been his downfall. And speaking of off the dribble, Wiggins does have the ability to put it on the deck and take it to the rack - something he's shown his entire career, but he's never had the opportunity to do it much against a defence that's moving. He'll have that chance coming off screens (galore) in Golden State.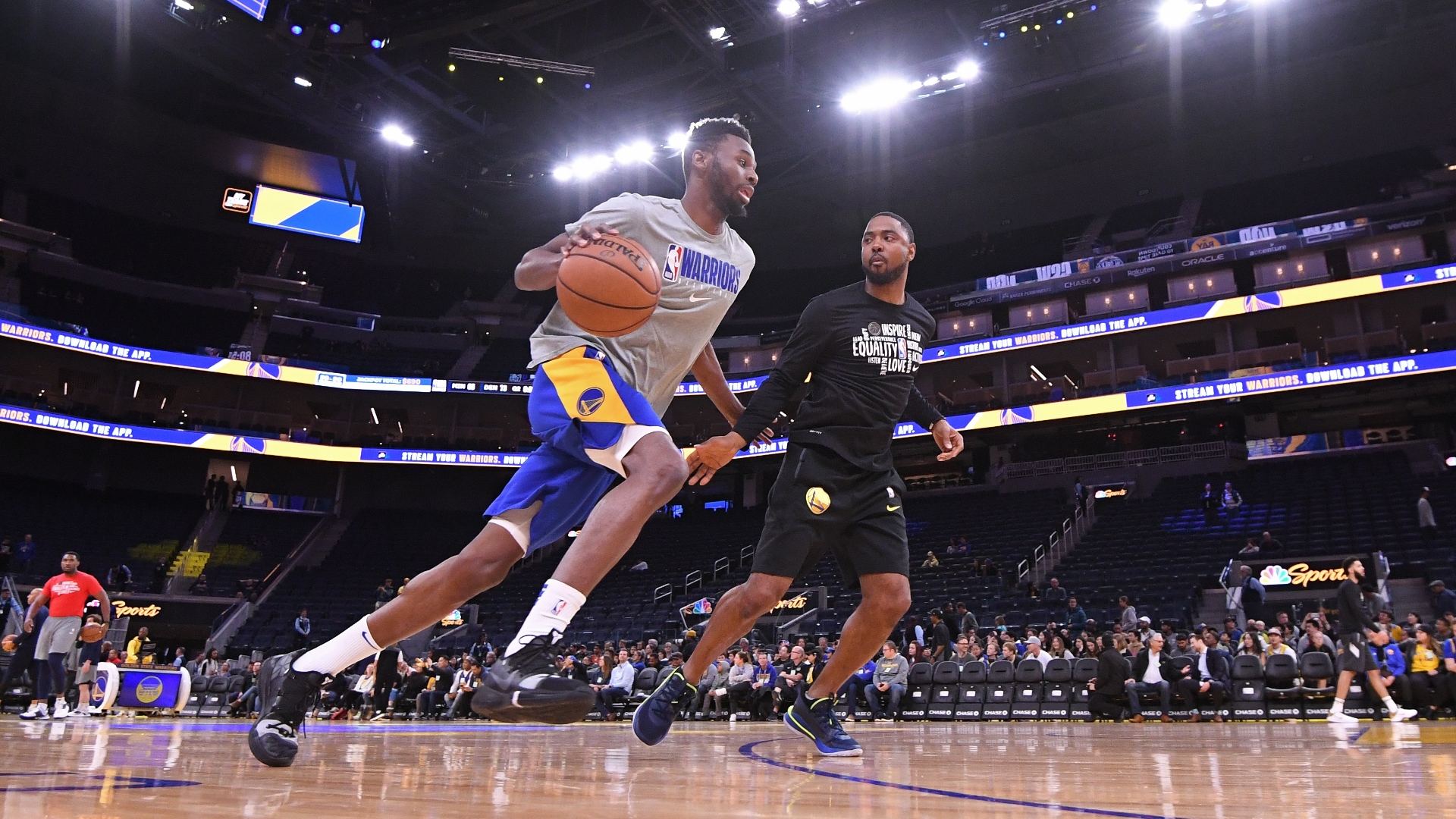 Another way Wiggins can create offence without the rock in his hands is his cutting. For as much off-ball motion as Thompson has put in over his career, he hasn't done much of it without a screen involved - and when he does he hasn't been efficient. Wiggins is an elite cutter - when he wants to be at least - and has been far more productive cutting than Thompson has been throughout his career. Prior to being traded to Golden State, Wiggins ranked in the 89th percentile on cuts last season. Again, the Warriors are a team that is constantly moving offensively and Wiggins will benefit from the motion setting himself up for easier looks than he's gotten in the past.
Make no mistake about it, Andrew Wiggins won't replace Klay Thompson's impact on the floor. But there are ways where he can be effective in the same role and even open up options that didn't exist before.
The Warriors will be depending on Wiggins to step up and he'll have to prove he's up to the challenge every night. Getting Oubre Jr. to help out on the wing takes some of the pressure off of him defensively, but on the offensive end he'll have to deliver the same type of production Thompson did if the Warriors are going to make any noise this season. He can't be Klay Thompson, but he can be Andrew Wiggins, and that may be enough.
The views on this page do not necessarily reflect the views of the NBA or its clubs.