If Nov. 10, 2019, feels like an eternity ago, that's because it kind of was.
That, of course, is the date of the first meeting between the Toronto Raptors and Los Angeles Lakers in the 2019-20 NBA season. Although 265 days and nearly nine months have passed, we can still look back to what happened the first time these two teams met for an idea of what to expect as they meet once again to open the Raptors' restart schedule in Orlando.
PREVIEW: Raptors resume title defence with opener vs. Lakers
The short explanation of what happened is that the defending champs showcased their championship DNA and earned an impressive early-season road win over a title favourite in the Lakers. The longer explanation is much more exciting, and a big reason that this was considered one of the Raptors' best games from the first part of the season.
Toronto limped into the Staples Center on Nov. 10, as it prepared for the second game of a five-game swing against Western Conference opponents. Just two days prior, the team saw both Kyle Lowry and Serge Ibaka go down with injuries in a win over the New Orleans Pelicans to open the trip.
Down two starters, someone needed to step up.
After trailing by 11 early, Toronto battled back to make it a one-point game going into the second frame. From that point forward, it was a back-and-forth battle, thanks to a number of guys stepping up for the Raps.
REVISIT THE TAKEAWAYS: Siakam, VanVleet lead Raptors to road win over Lakers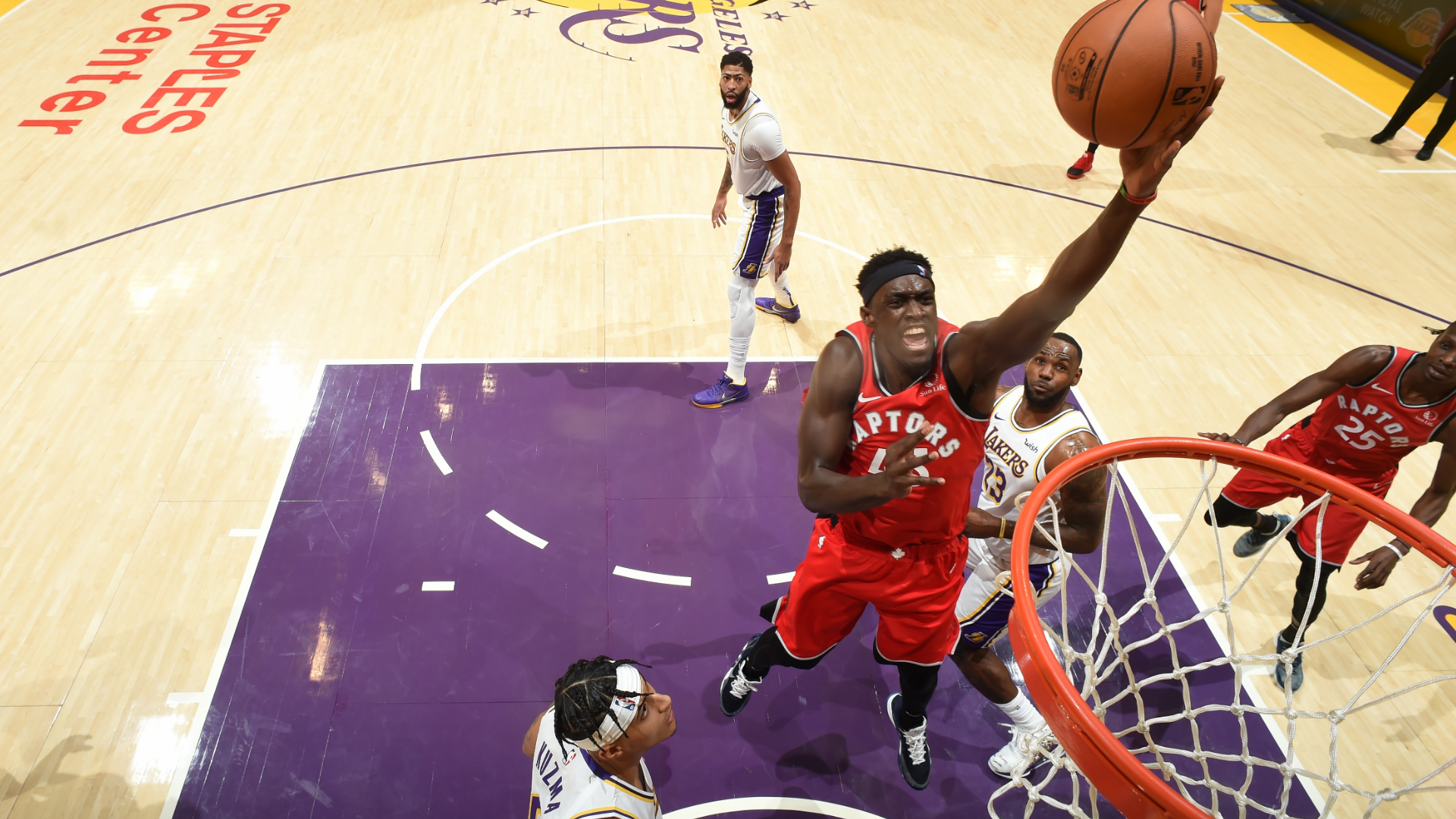 After trailing by eight at the half, the Raptors outscored the Lakers 61-44 in the final two frames to earn a 113-104 win, snapping LA's seven-game win streak. Pascal Siakam, who struggled in the first half, scored 16 points in the second half to finish with a team-high 24 points and 11 rebounds while Fred VanVleet finished with 23 points, 10 assists and seven boards.
Considering those two were major contributors during the NBA Finals, that was to be expected. At least to a certain extent.
What wasn't as expected was the play of the unsung heroes that stepped up to make this one interesting.
In the fourth quarter, Chris Boucher (nine), Rondae Hollis-Jefferson (eight) and Terence Davis (seven) combined to score 24 of the teams 35 points on 10-for-13 shooting. The bench stepping up was an early example of how this team has adopted a 'next man up' mentality that's come in handy during an injury-riddled season for Toronto.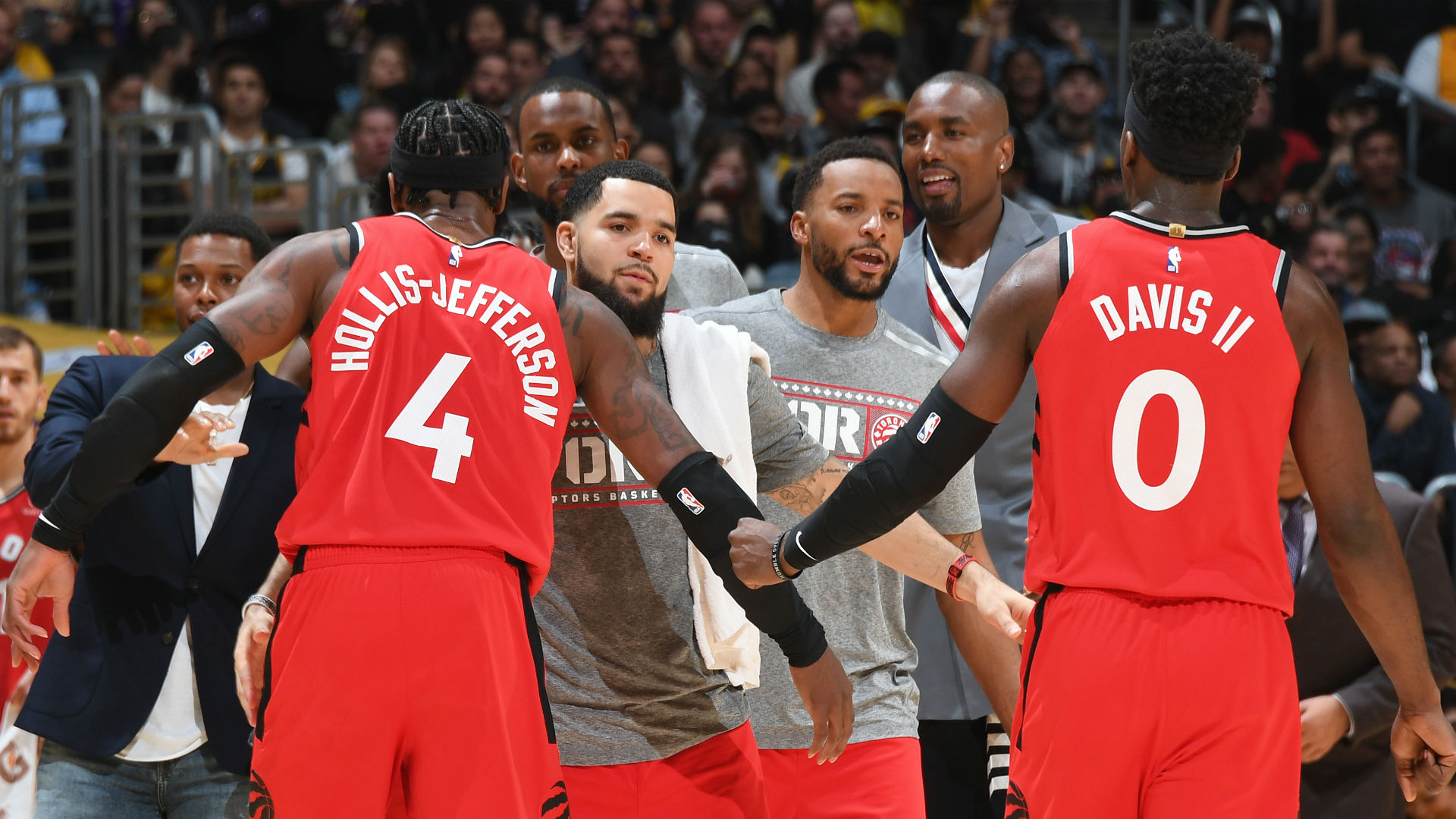 Now, for what seems like the first time all year, the Raptors are at full strength, meaning they can throw a number of defenders at the All-Star duo of LeBron James and Anthony Davis.
Toronto will look to replicate its defensive performance against James, who, despite finishing with a triple-double of 13 points, 15 assists and 10 rebounds, shot just 5-for-15 (33.3%) from the field and 3-for-6 (50.0%) from the charity stripe. Davis was better, finishing with 27 points (on 10-for-20 shooting) and eight rebounds but turned the ball over five times.
As our Scott Rafferty outlined in the above preview: Can the Raps slow down LeBron once again? And will a slimmer Marc Gasol and an available Ibaka make things more difficult for AD?
Look no further than what we saw back in November for an idea of what to expect.
The Raptors get their restart schedule underway as they face the Lakers on Saturday, Aug. 1 at 8:30 p.m. on Sportsnet ONE.
The views on this page do not necessarily reflect the views of the NBA or its clubs.