This week, my colleagues Micah Adams and Scott Rafferty have both taken on the challenge of ranking the league's centres.
Rafferty ranked every starting centre who will be in Orlando for the NBA's restart and Adams ranked the entire Raptors starting lineup by position.
In Rafferty's ranking, Marc Gasol ranked seventh out of 22. Adams, on the other hand, had Gasol 13th out of the 30 centres who started the most this season.
If you're wondering where Serge Ibaka was ranked, he didn't make the list. The two stuck to ranking starting centres exclusively, and while Serge did start a bunch of games for the Raptors this season, when Toronto is healthy Gasol is the starter, thereby eliminating Ibaka from the conversation.
Despite Gasol being in and out of the lineup this season, when he does appear he's one of the most important pieces to a team that currently holds the third-best record in the NBA. Which begs the questions: Were Rafferty and Adams accurate with their rankings or have they lost their minds?
Let's take a look.
MORE: Nick Nurse is the perfect coach for Toronto's title hopes
Rafferty ultimately ranked Gasol where I would've had him heading into the Orlando bubble. The six other centres he's placed above him in the ranking are worthy of being there and after what Gasol did to Vucevic in last year's postseason he's rightfully still ranked ahead of him until further notice.
What would've been interesting to see is if Rafferty had ranked Ibaka instead of Gasol. Where he would've placed Mafuzzy Chef?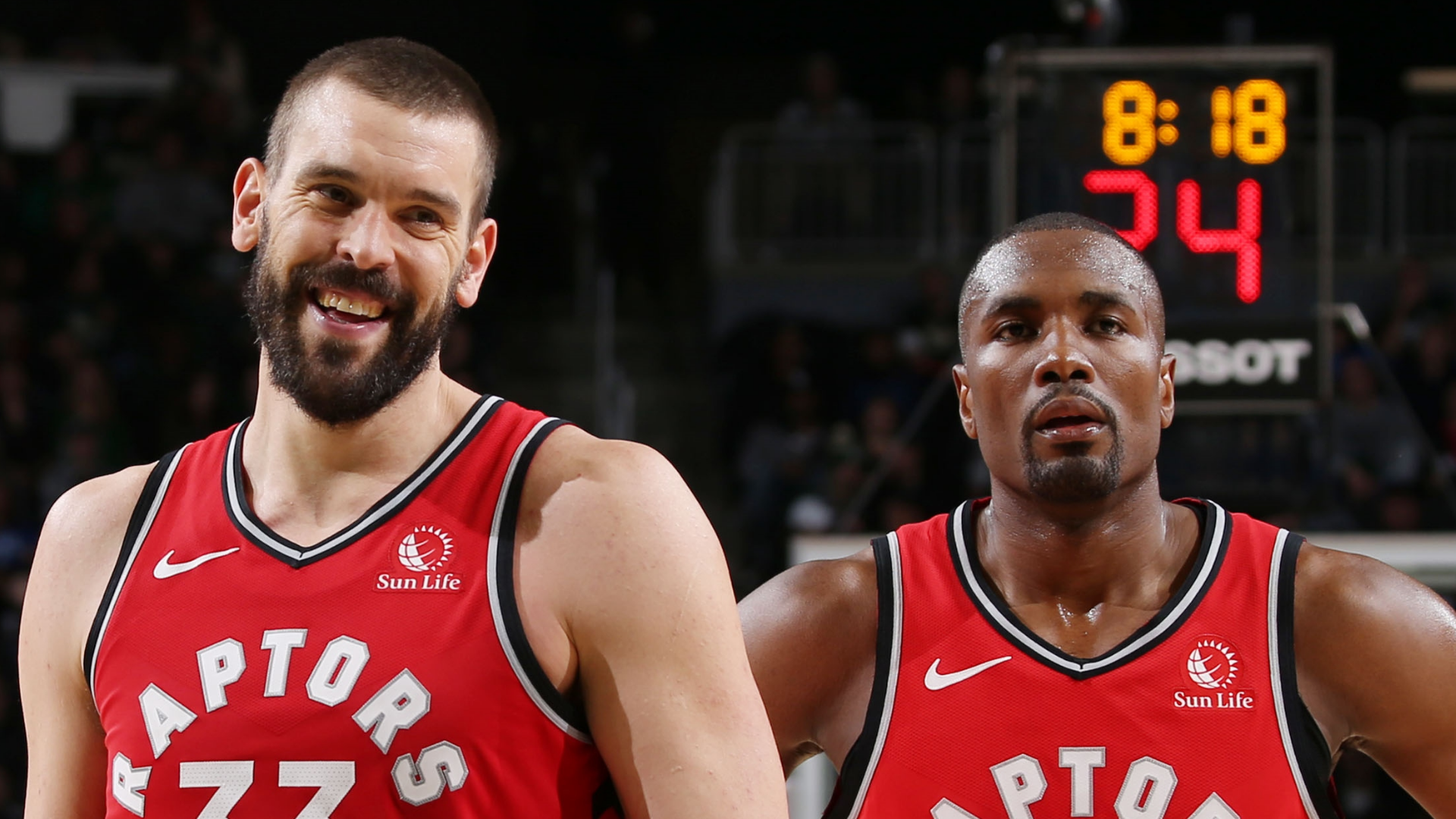 Even though the on/off numbers point to the Raptors being the better team with Gasol on the floor, you can't ignore what Ibaka has brought to the table this season. Ibaka has been far more efficient and there's no argument as to who's the better scorer or rebounder at this point in their careers. Defensively, you can call it almost a wash with what both of them bring to the table. The slight edge that Gasol used to own from 3-point range is now even as Ibaka has been consistent from deep this season.
For my money, Ibaka is the better player right now, which would force me to take a long hard look at moving him above Myles Turner and/or Brook Lopez, both of whom Rafferty has ranked above Gasol.
Again, I have nothing wrong with where Gasol lands, but if Ibaka was part of the conversation he'd have to be ranked ahead of Gasol in my opinion, and then the discussion as to where he would land on Rafferty's list would be very interesting to me.
Adams had the task of ranking the entire league's starting centres. While on the surface it may look like he's in lockstep with Rafferty in terms of thinking Gasol is closer to the middle of the pack than leading it, I'm left with questions.
At first glance, ranking Big Spain 13th out of 30 NBA starting centres didn't seem crazy to me, but who I saw on the list in front of him made me scratch my head.
At the top of Adams' article, he makes it clear that he's not ranking players based on building for the future but rather winning one game in the here and now. He then proceeded to rank Gasol four spots (!) behind Nikola Vucevic? Huh?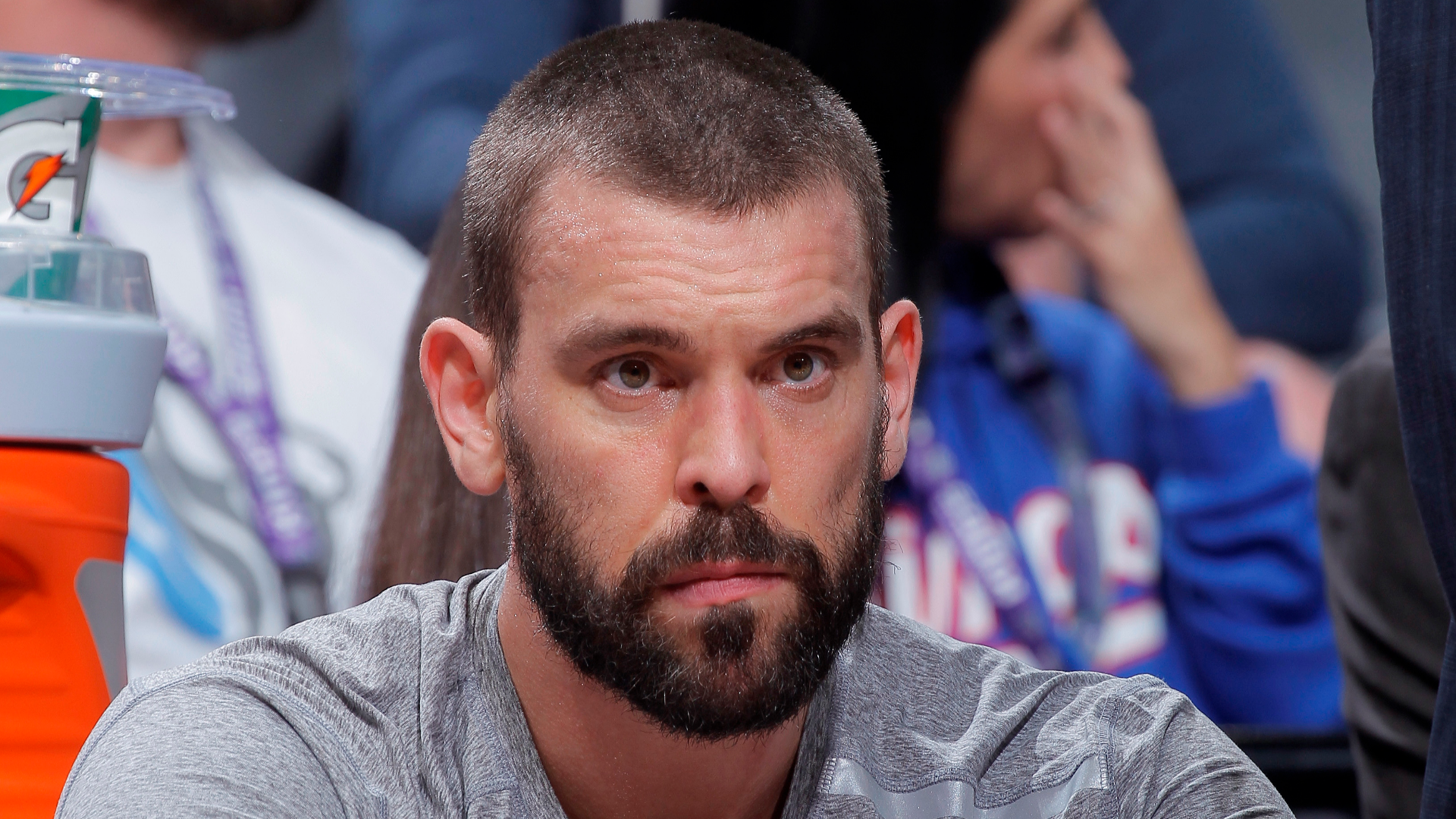 Listen, this is no disrespect to Vucecvic. He's a former All-Star and his numbers this season - though slightly less efficient than last year - are still quality. However, we know what Big Spain does to Vucevic. He turns him from an All-Star to Michael Olowokandi.
Once I saw Vucecvic ranked ahead of Gasol in a ranking of the best centres right now, I saw enough.
At the end of the day, going through these two rankings, I realized that Raptor fans should consider themselves lucky.
There is no other team in the NBA that could argue that they have two starting calibre centres, let alone two that could potentially rank in the top 10 of the league.
The views on this page do not necessarily reflect the views of the NBA or its clubs.