Everyone is taking sides as the 2020 NBA Finals are upon us with the Los Angeles Lakers set to face the Miami Heat.
Despite rumours that Warriors' forward Andrew Wiggins and Jimmy Butler didn't see eye to eye in their time as teammates in Minnesota, Wiggins is making it clear he's cheering Butler on in these playoffs.
"I've been rooting for [the Heat]," Wiggins told the media Monday according to NBC Sports' Monte Pool. "Jimmy, he was a great teammate.
"An ultimate competitor. What he's brought over there, you know, to bring those guys to the Finals, it's a serious accomplishment. It just shows what he can do."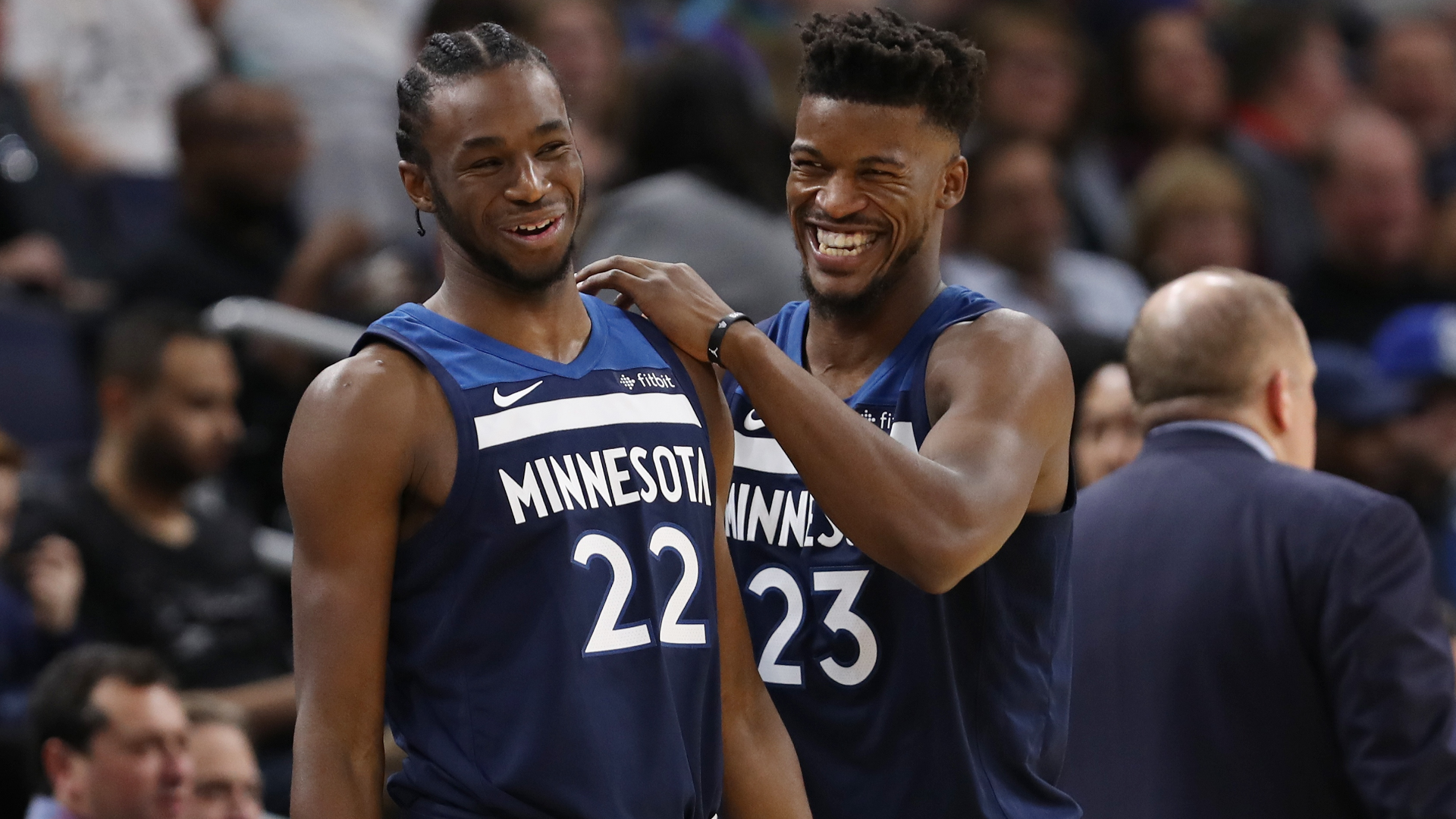 Wiggins and Butler only spent one season together in Minnesota, but they were able to help the Timberwolves end their 13 season playoff drought in 2017-18. They won 47 games that season, the most since 2003-04 when Kevin Garnett led the Timberwolves to the Conference Finals.
Wiggins doesn't take for granted the competitor that Butler is and feels like he helped raise the bar in Minnesota in his short time there.
"Even when we were in Minnesota," Wiggins said, "everyone forgets we were third in a very packed West before (Butler) got hurt.
"He brings the best out of the people. He's going to put that battery in your bag, and you're going to go.
"You can see what he's doing to all the young guys, how all their games are elevated. That's something Jimmy brings to the table."
Wiggins made a clear a week ago that his goal is to also win a championship of his own one day, but in the meantime, he'll be supporting his former mentor as he hopes to secure his first title.
The 2020 NBA Finals kicks off on Wednesday, September 30th with tip-off set for 9 p.m. ET on TSN.
The views on this page do not necessarily represent the views of the NBA or its clubs.