Kobe Bryant and Vince Carter.
Contemporaries. Teammates. Friends.
On Sunday, Carter turned 43. On Sunday, Carter lost someone with whom he shared a bond with for over 25 years.
Following the tragic news of Bryant's death on Sunday, Carter penned a series of tweets paying respect to someone he's known since his teenage years.
"This is painful!!!" Carter began, "I've known this man since he was 15 & I was 16. AAU teammates to competing against him for 18 seasons in the NBA." He continued, sharing images from Dec. 21 in Brooklyn, where Bryant sat courtside to watch Carter and the Atlanta Hawks take on the Brooklyn Nets.
Continued.......

he was being able to watch his girls grow up. We mentioned how we will do for our daughters to the best of our abilities and now you're headed to a better place on my bday smh. Rest up legend & Long Live "The Mamba" 🐍 🙏🏽
Many prayers to the Bryant family.... pic.twitter.com/hViLULxA2B

- Vince Carter (@mrvincecarter15) January 27, 2020
Carter, who plans to retire at the end of his NBA-record 22nd season, came into the league in 1998. Bryant entered in 1996.
As two of the league's brightest stars, their paths aligned numerous times throughout their respective journeys including 31 head-to-head meetings in the NBA.
They were also two of the league's best dunkers.
After Kobe won the Dunk Contest as a rookie in 1997, the competition was not held in 1998 or 1999. The next winner? Carter, who, in 2000, put forth one of the best performances in the history of the competition.
But Kobe knew Vince was in another class.
In a Feb. 2019 interview alongside Carter's cousin Tracy McGrady, Bryant explained to The Jump's Rachel Nichols why he didn't defend his title against Carter in 2000: "I will enter the things that I know I can win. Nope. I am not gonna have Vince Carter beat me. It's not gonna happen."
Take a look back at more of the best memories the two shared.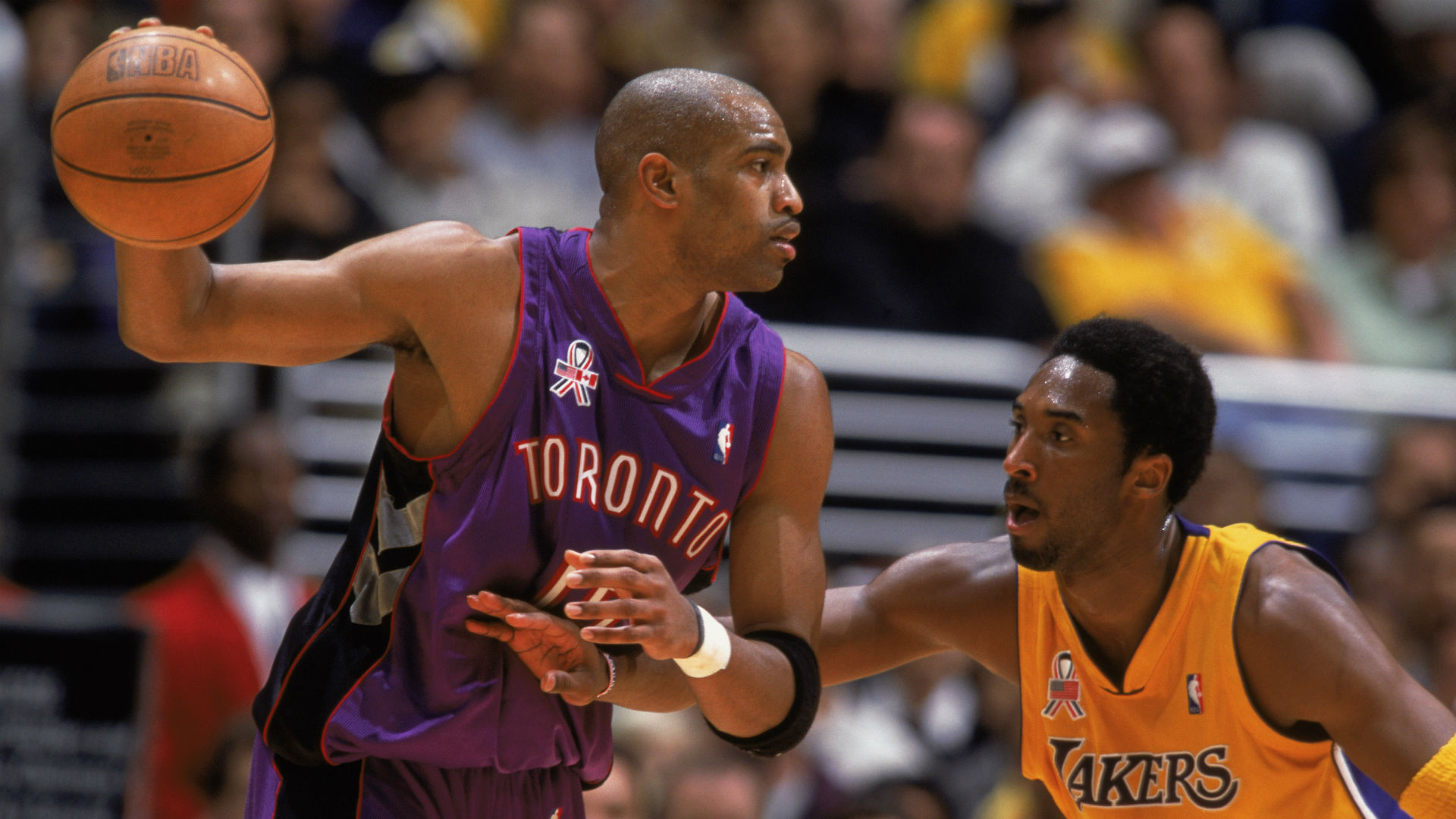 In the 2001-02 season, Bryant (25.2 ppg) and Carter (24.7 ppg) finished 6th and 7th among the league's leading scorers.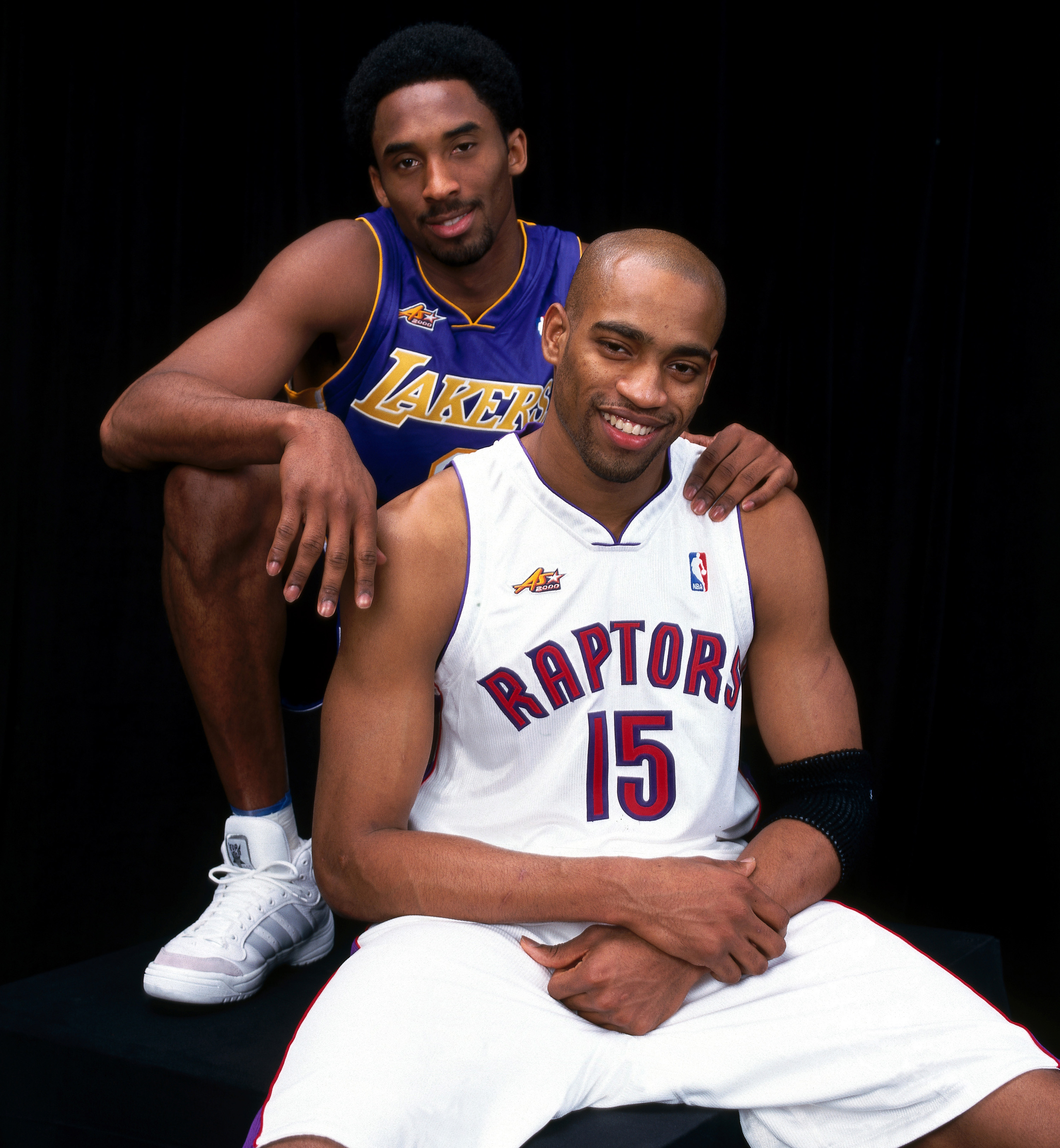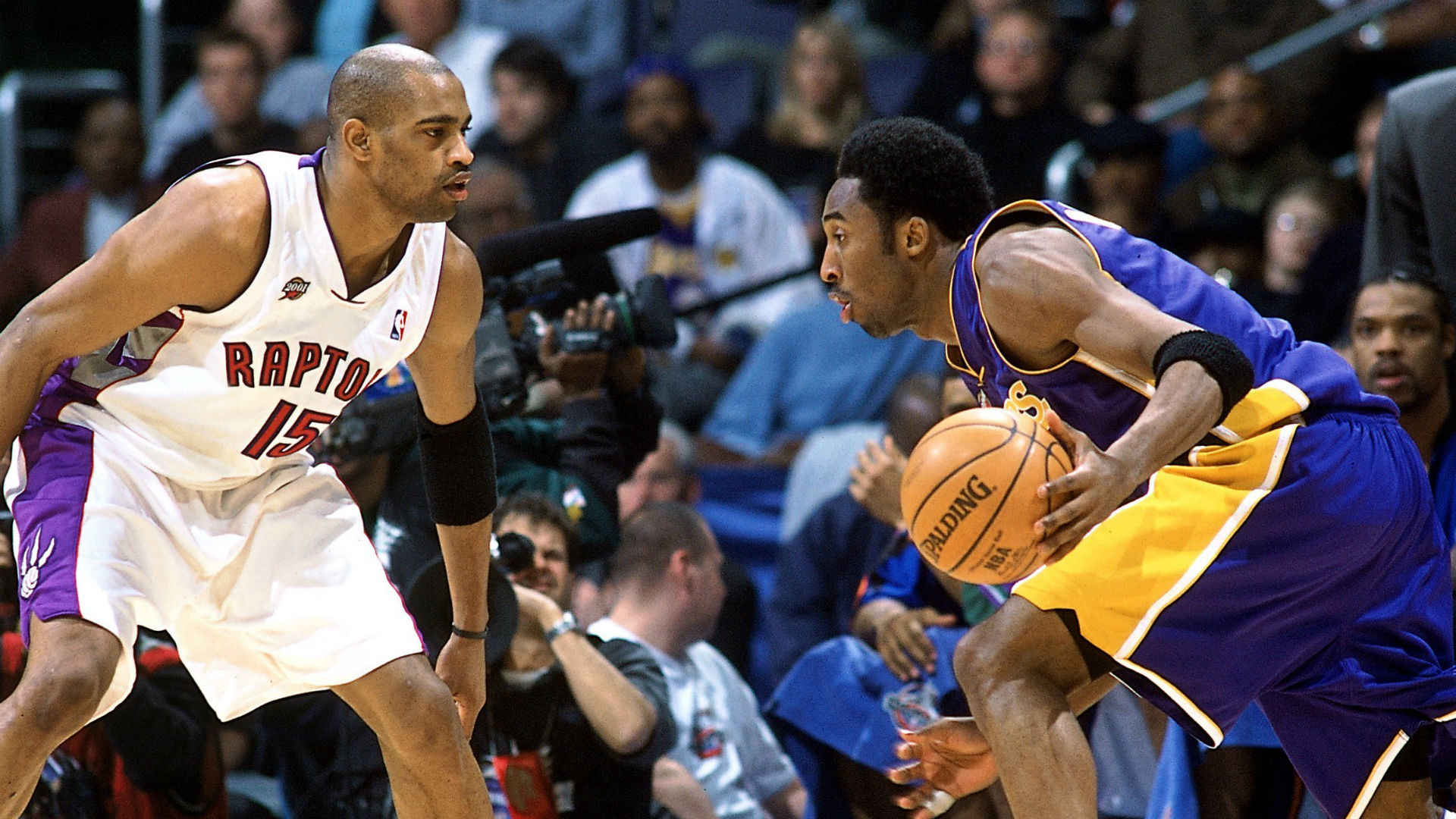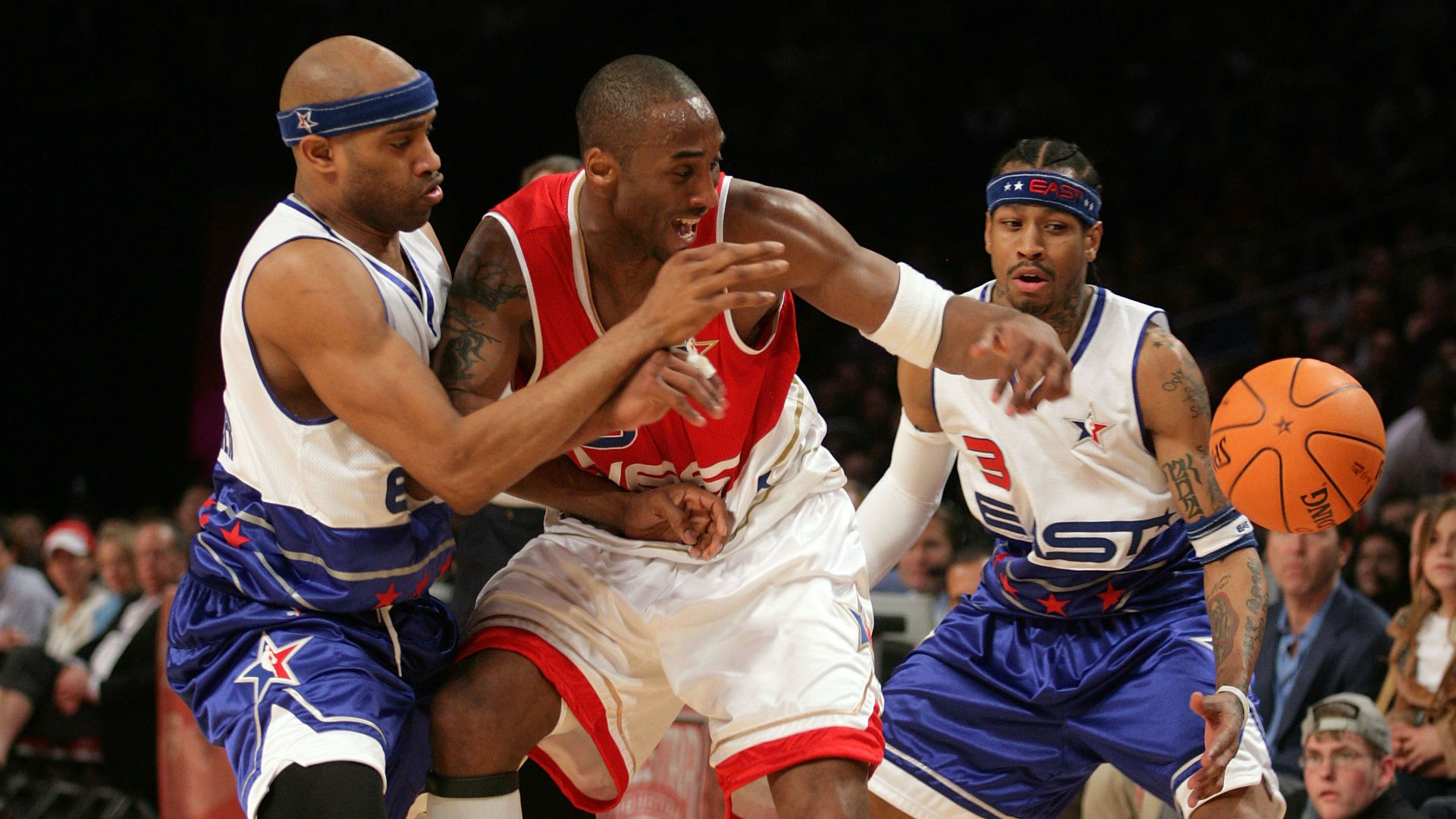 From 2000-07, Carter and Bryant faced one another in eight-consecutive All-Star Games.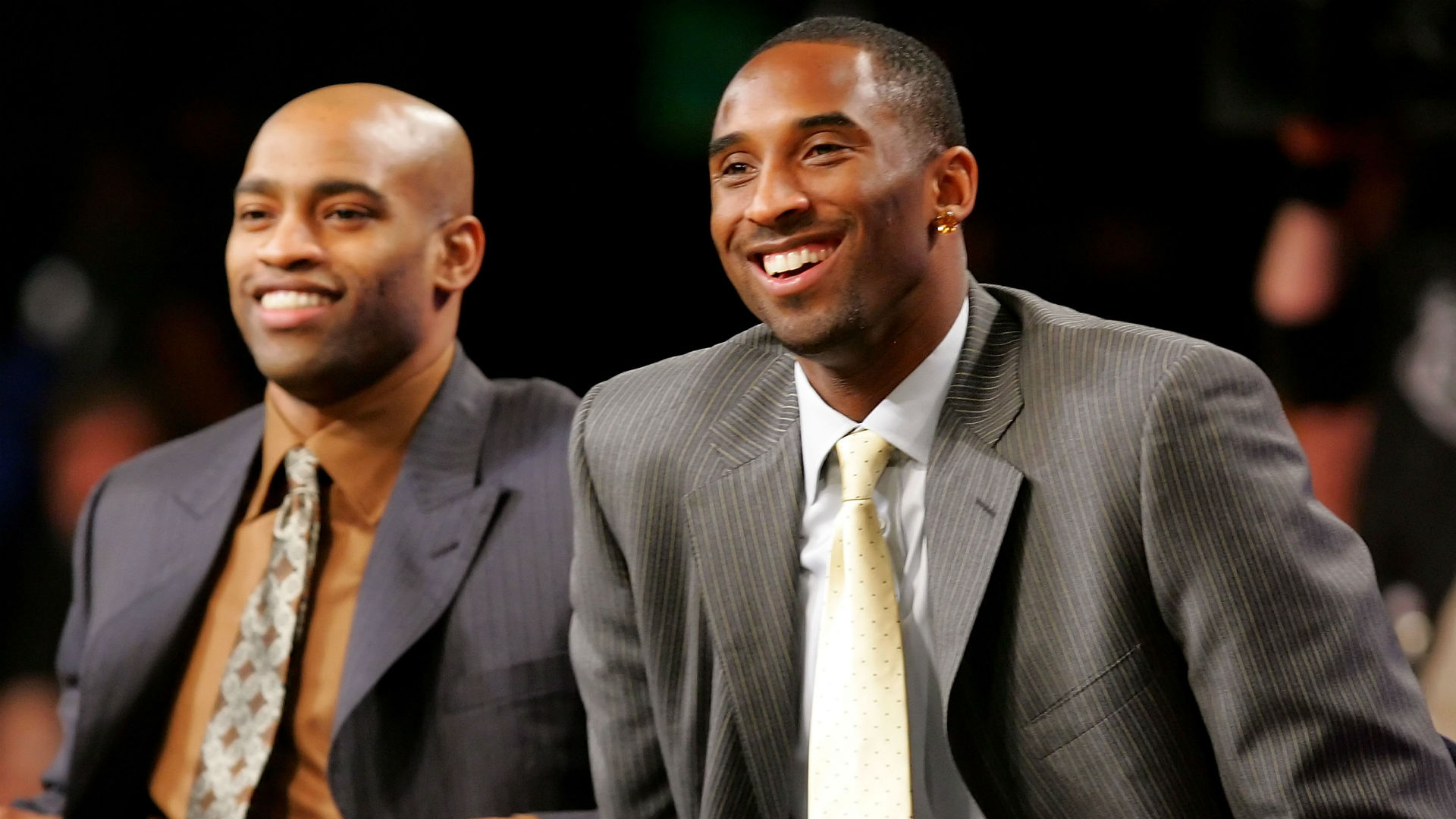 The 2007 All-Star Weekend also saw Carter and Bryant take on different roles. As former Dunk Contest champions, they each served as judges for the 2007 Dunk Contest in Las Vegas.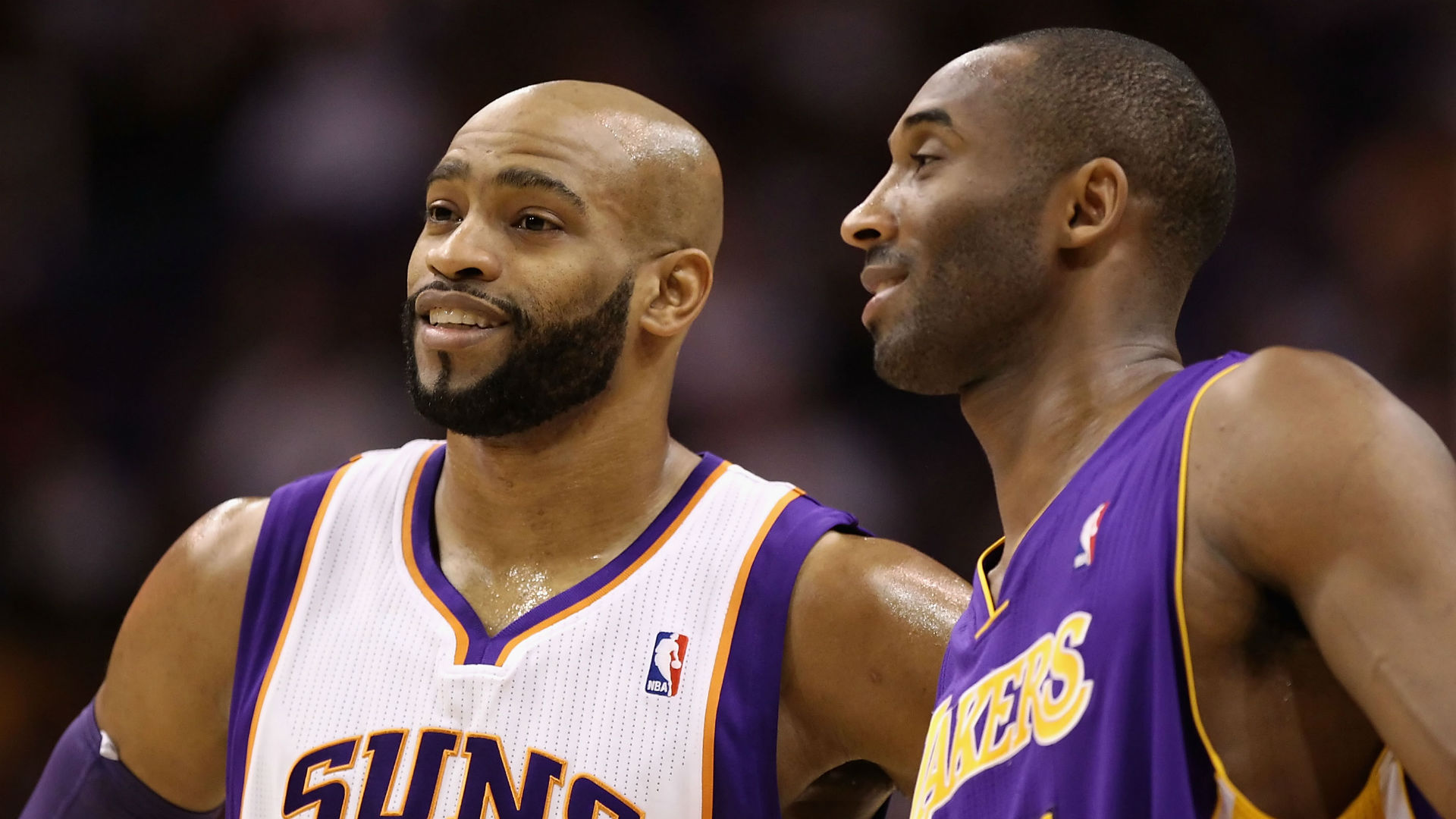 Carter and Bryant's bond was evident whenever the two would compete against one another, regardless of the setting.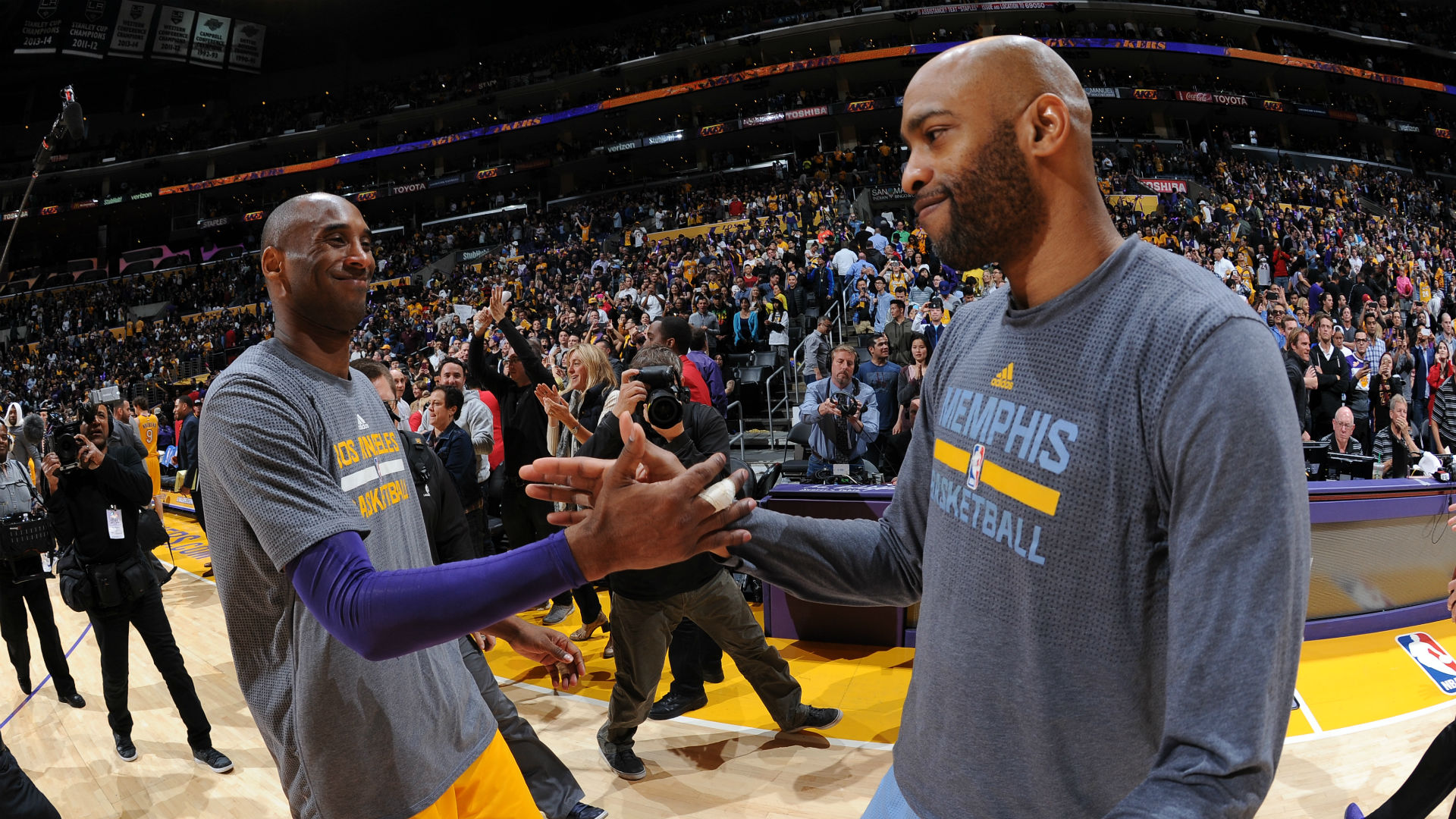 The two met for a 31st and final time on March 22, 2016, less than a month before Kobe would play his final NBA game.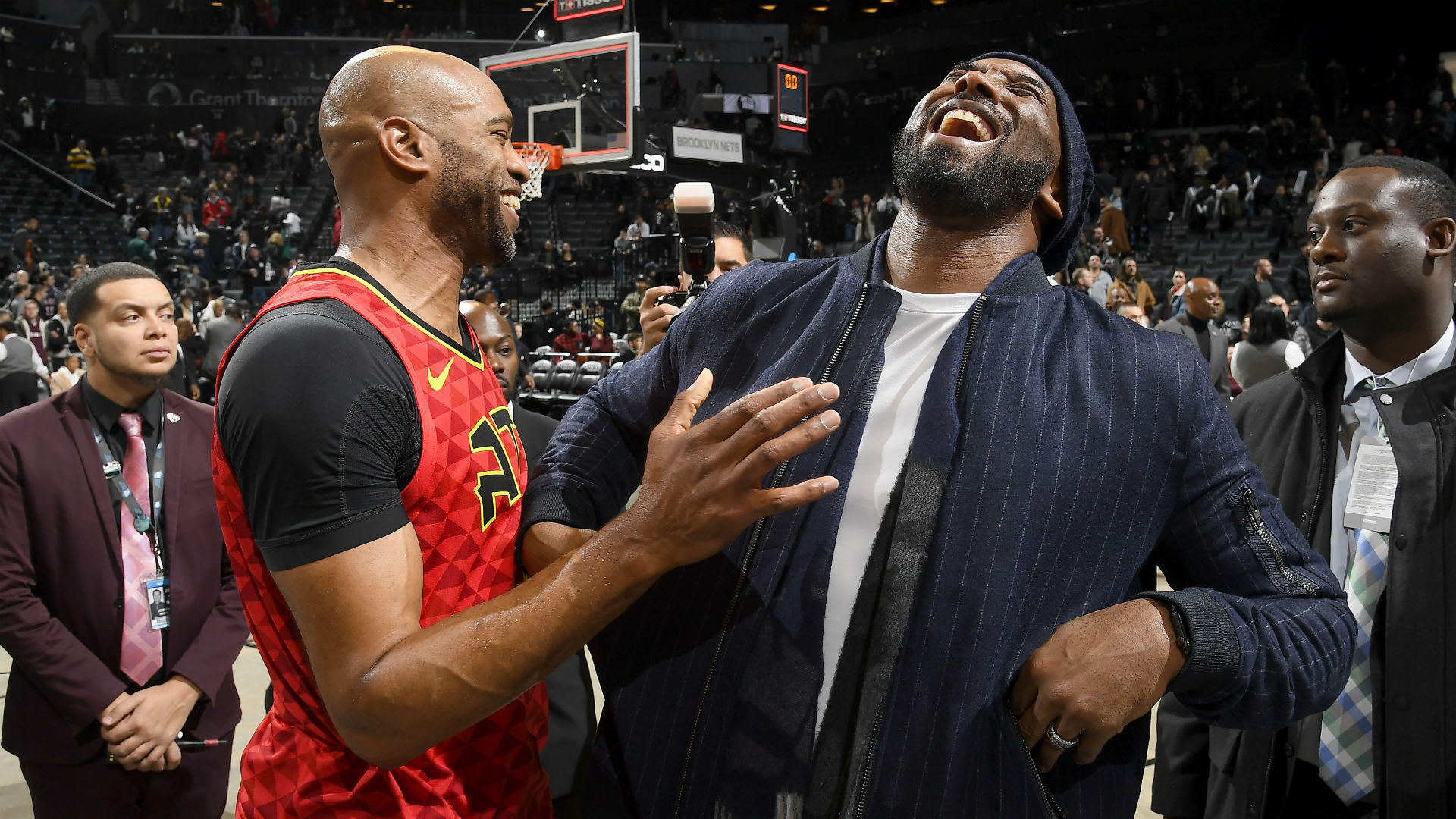 Carter and Bryant share a moment in Brooklyn following a game between the Hawks and Nets. Bryant caught two Hawks games during Carter's 22nd and final NBA season.