Canadian big man Tristan Thompson (Brampton, ON) is already winning over the fans of the Boston Celtics.
If there's anything you'll learn about Celtics fans, they love Marcus Smart. And how can you not? At 6-foot-3, 220 pounds, the tenacious guard is all over the court, doing everything he can to create chaos and make winning plays. Whether that's attempting to lock down the opposing team's best scorer, diving for loose balls, sliding in to take charges, punching up a weight class to defend in the paint or hustling to make unthinkable plays, Smart is always giving it his all.
That type of effort has resulted in back-to-back All-Defensive First Team selections and has made Smart undeniably one of the top defenders in the NBA.
On Celtics Media Day, Thompson acknowledged his new teammate's energetic style of play and that he hopes to bring something similar to Boston's frontcourt.
"I think Smart is a bulldog and has done a great job since he has come here on Day 1 of not backing down against anyone," Thompson told the media. "I think he's done that awesomely at the guard position, and I think for me, at the big position, it's bringing that same energy."
Smart doesn't doubt that Thompson can replicate what he does at the guard position in Boston's frontcourt, backing his new teammate's statement.
"Having somebody like Tristan who comes in and brings that energy, who really, really makes your team better and is very good at what he does and doesn't back down from anybody - so you have another player like that, you have another player like me, who has that same intensity and that competitive nature," Smart echoed.
MORE: Thompson is the missing piece to the Celtics championship puzzle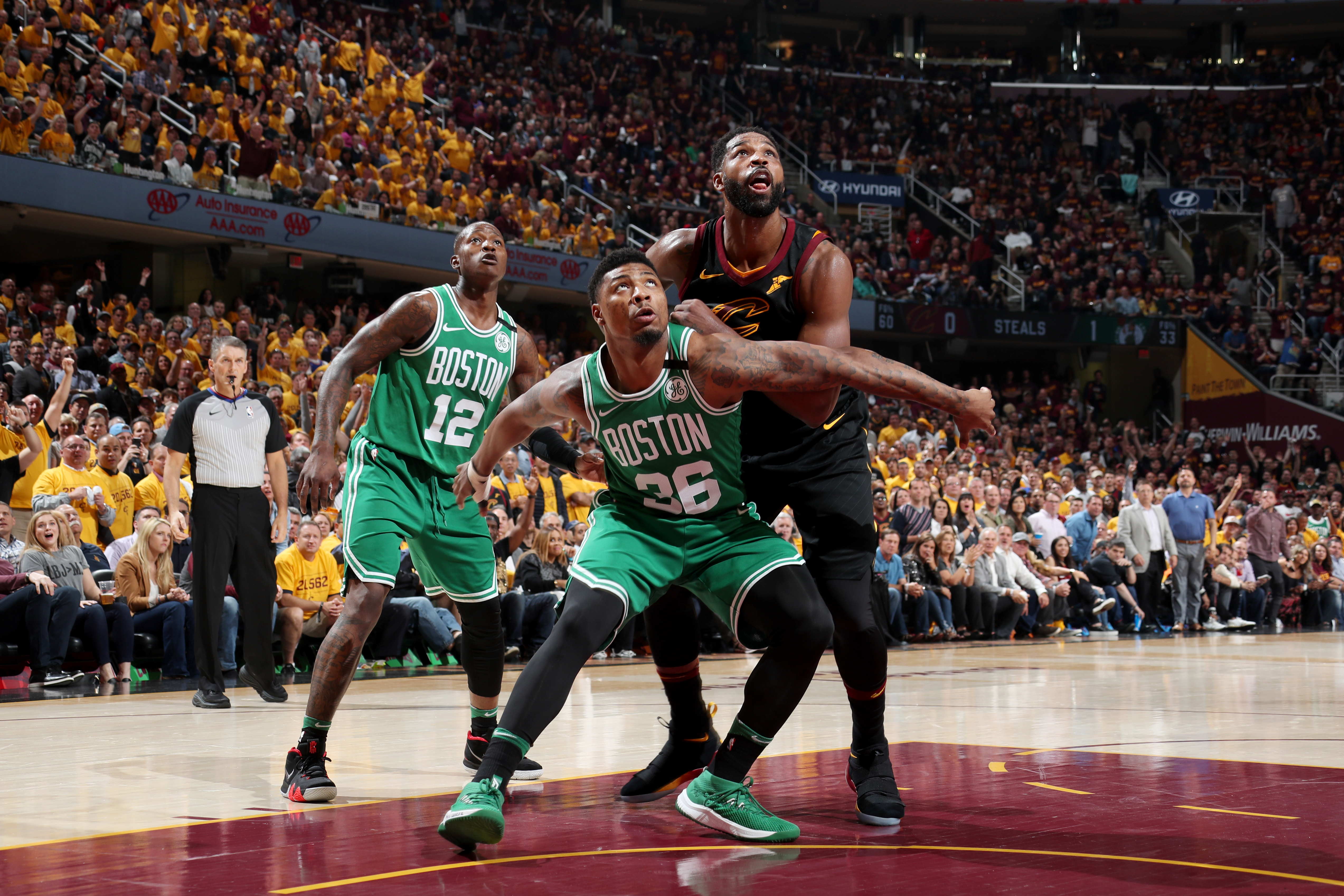 But what does being Marcus Smart "at the big position" really mean for Thompson in his role for Boston?
It's doing exactly what he's done his entire career - grind on the glass (particularly on the offensive end) and bring an attitude and physical presence to the Celtics' frontcourt.
In Thompson's nine seasons in the NBA, only twice has he failed to finish in the top 10 in offensive rebounds per game. Three times he's finished in the top five with two of those coming over the past two seasons, where, for the first time in Thompson's successful NBA career, he's averaged a double-double with points and rebounds per game.
He also ranks ninth among all active players in offensive rebounds, further proving he's one of the best in the business in creating second-chance opportunities. That type of hustle on the glass - he's a great defensive rebounder, too - is the first step toward bringing Smart-type energy to the big man position.
Another area where Thompson could replicate that energy is on the defensive end as a rim protector. While his shot-blocking numbers have varied throughout his career, Thompson was trending back in the right direction last season in Cleveland. Averaging 0.9 blocks per game leaves much to be desired, but it's an improvement from the two years prior to that.
In 2016-17, Thompson blocked a career-high 84 shots at 1.1 per game, the peak of his career as a defensive anchor. According to NBA stats, opponents shot 52.4% on Thompson from within six feet of the basket, ranking him ninth-best in the league among the likes of known top-tier defenders like Rudy Gobert and Draymond Green.
This past season, opponents shot 56.4% on Thompson from within six feet of the basket, which may not seem like a big difference, but that ranked him 34th in the NBA. While being a defensive anchor is much more than blocked shots and shooting percentages around the rim, Boston would ideally like to see Thompson get closer to his numbers from 2016-17 to shore up its frontcourt issues on that end.
"You saw it in the Miami series, the bigs were playing at a high level and playing well," said Thompson. "So for me, (my job) is to come in there and slow those guys down and make it tough for them."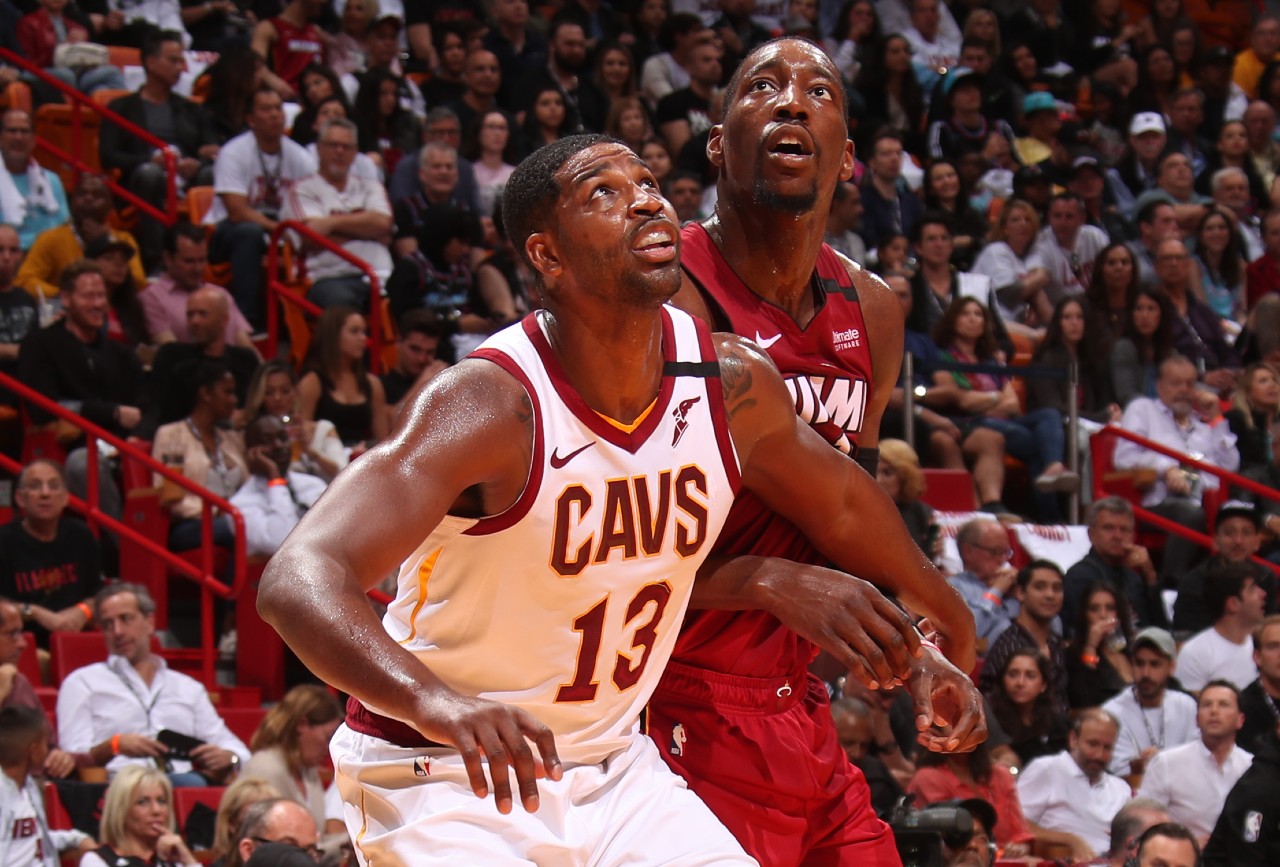 He's pushing all the right buttons to vocalize how he can help his new team and adding a 6-foot-9, 254-pound version of Smart to defend the basket is a step in the right direction.
"I think my energy is going to ignite the team, and that's what (Brad Stevens) was saying to me," Thompson said of a conversation with his new head coach.
"That I've gotta be the motor that jumpstarts the team to get going. I've always had that role and I've been like that since Day 1. So coming in, I want to play harder than the bigs that I'm going against. Whoever I'm playing against, play harder than them and that's contagious."
Playing harder than your opponent would be the first chapter studied in Marcus Smart 101, with contagious effort following shortly thereafter. If Thompson can back up his words, the Celtics frontcourt will be in great shape.
The views on this page do not necessarily represent the views of the NBA or its clubs.