Among the things to be impressed by in the Toronto Raptors 107-92 win over the Los Angeles Lakers on Saturday night, the play of Kyle Lowry and OG Anunoby rise to the top of the list.
EIGHT OBSERVATIONS: Lowry delivers masterful performance in win over Lakers
While Lowry led the way by doing Lowry things to finish with a game-high 33 points to go along with a career-high 14 rebounds, Anunoby was the game's second-leading scorer, finishing with 23 points (on 8-for-9 shooting), including two big 3-pointers in the third frame.
After the game, Lowry was asked about OG's performance and cited those two big shots as an example of the 23-year-old's continuous growth as a player: "OG was unbelievable, I said it to him. Those two big 3s after Bron hit his 3s and OG came back and hit two big 3s. His growth - his maturity is just continuing to get better and I'm proud of him."
WATCH: Lowry, Anunoby speak with reporters following Saturday's win
Anunoby has made great strides in his third season after a tumultuous second year that saw him deal with a number of setbacks, both on and off the court. Lowry added that what he's seen from OG in Year 3 leads him to believe the best is yet to come, adding that "the one thing about OG, man, is guys don't understand him as much as they want to but he's going to be really good in this league for a long time."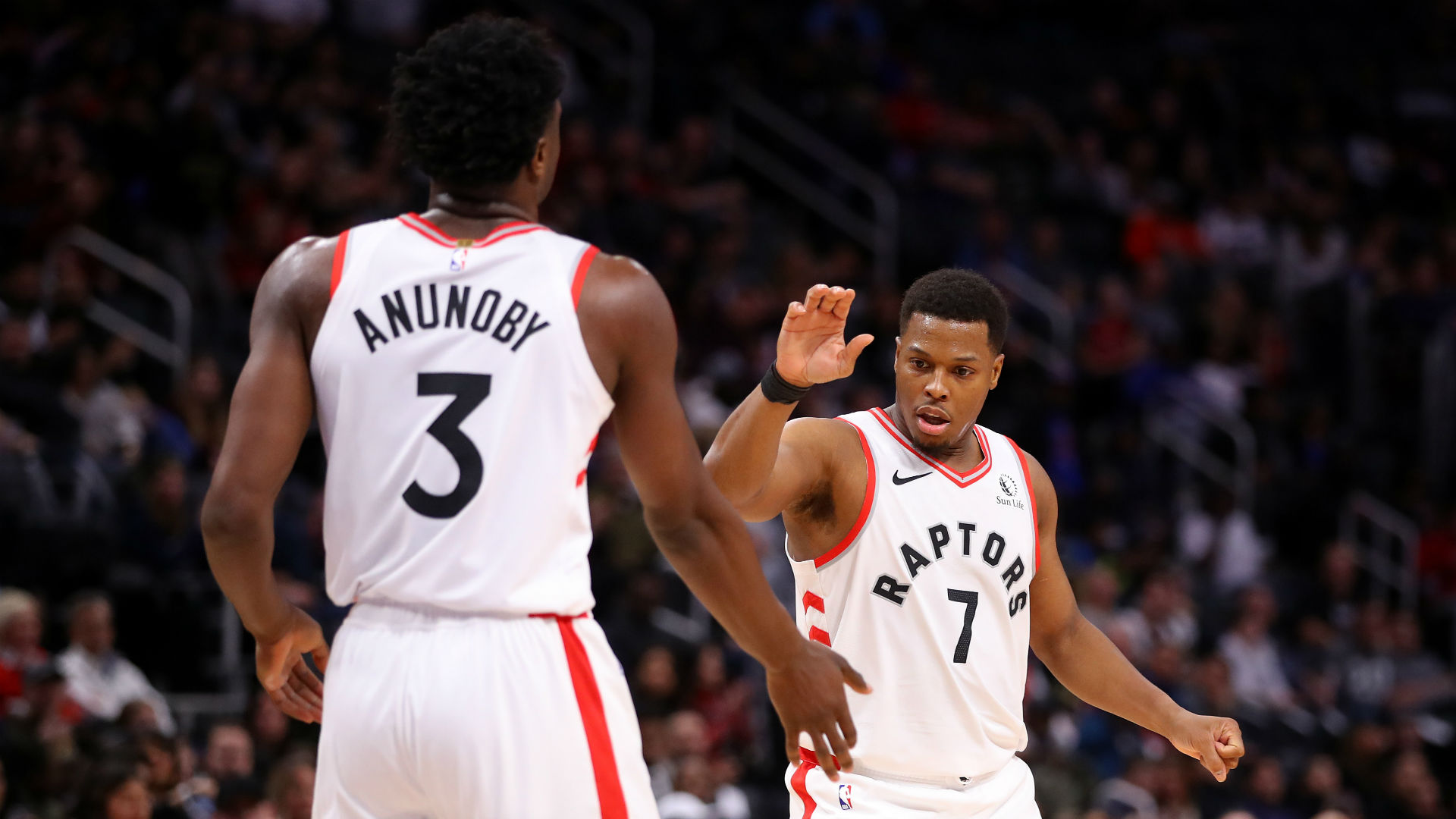 It's safe to say that Lowry knows a thing or two about sustained success at the professional level.
While he is typically a man of few words, Anunoby expressed what Lowry's comments meant to him when reporters informed him of the high praise, saying "It's always great to hear stuff like that from Kyle.
"He's an All-Star - six-time, Olympic medalist, champion, so, he's really accomplished in this league," Anunoby continued. "For him to see that in me, it means a lot to me."
The Raptors, who strengthened their hold on the East's No. 2 seed with Saturday's win, are back in action on Monday as they take on the fourth-seeded Miami Heat at 1:30 p.m. ET on Sportsnet ONE.
A potential matchup with Jimmy Butler is another opportunity for Anunoby to put his development and growth on display.
The views on this page do not necessarily reflect the views of the NBA or its clubs.