Who's Playing
Matchup: Toronto Raptors vs. Detroit Pistons
Records: Raptors (3-1), Pistons (2-2)
Where to Watch
Date: Oct. 30
Time: 7:30 p.m.
TV: TSN
Location: Scotiabank Arena, Toronto, ON
Game Preview
If last season was any indicator, Wednesday's meeting between the Pistons and Raptors stands to be an entertaining one - in 2018-19, Detroit swept the three-game regular season over Toronto by a total margin of just 10 points.
Game 1 saw Reggie Bullock beat the buzzer to deliver the Pistons a two-point win at Scotiabank Arena.
Your game-winner, courtesy of @ReggieBullock35! #PistonsNow pic.twitter.com/0Bk49404Kn

- Detroit Pistons (@DetroitPistons) November 15, 2018
Game 2 saw Marc Gasol fail to connect on an open look as time expired in regulation, paving the way for a five-point overtime win for Detroit.
The final meeting saw a late Raptors rally fall just short as the Pistons earned a three-point home win to sweep the season series.
All were equally emotional.
Dwane Casey begins his second season as head coach of the Pistons after holding that same title with the Raptors for seven seasons, and while he may have downplayed his first win over his former team, All-NBA forward Blake Griffin made it clear that it 'was for him.'
When Detroit and Toronto meet for the first time this season, Griffin will not be in the lineup as reports have indicated that he will be out until at least the first week of November. In Griffin's absence, centre Andre Drummond has stepped up in a major way by averaging 21.0 points (on 60.0% shooting) and a league-leading 16.3 rebounds per game.
Through four games, free agency acquisition Derrick Rose has averaged a team-high 21.5 points per contest while third-year guard Luke Kennard looks to have made a leap by averaging 18.3 points while connecting on 3.3 triples per game at a 48.1% clip.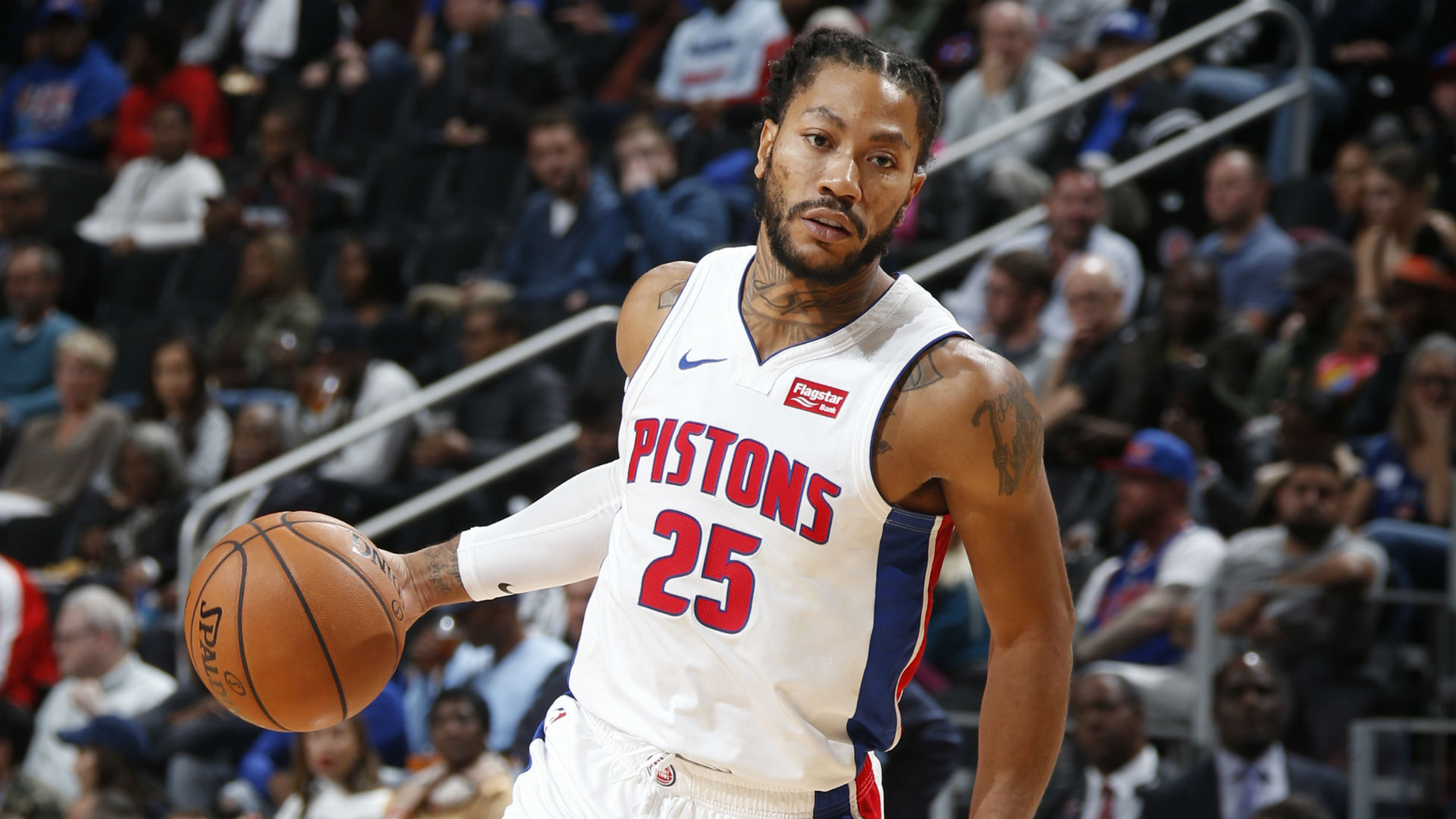 Detroit is in the league's bottom-10 in made 3-pointers per game (10.5) but is second in the league in 3-point percentage (40.4%). Conversely, the Raptors are in the league's bottom-10 in allowing 13.3 made triples through four games and gave 18 made 3s in their one loss of the season.
3-point shooting could prove to be a key in this one.
Toronto looks to snap its three-game losing streak to Detroit behind Pascal Siakam, who is averaging 27.5 points through four games and Kyle Lowry, who put forth a clutch performance in the team's most recent win over Orlando Monday.
Last season, Lowry paced the Raptors in the two games he appeared in against the Pistons, averaging 24.5 points, 7.0 rebounds and 6.5 assists. As he indicated to reporters, he'll look to continue to get himself back into shape as he thinks he 'can be a lot better' despite a strong start to the season.
Toronto currently leads the league in averaging 53.5 rebounds per game and must focus on how to limit Drummond, the reigning back-to-back rebounding champ, on the boards. It will certainly be a team effort as Serge Ibaka and Marc Gasol will likely be tasked with boxing him out to make way for Siakam, OG Anunoby and even guards like Lowry and Fred VanVleet to come away with the rebound.
The Raptors look to remain undefeated at home before heading to Milwaukee for a playoff rematch with the Bucks.
Injury Report
Pistons
Sekou Doumboya (concussion protocol) - Out
Blake Griffin (left hamstring/posterior knee soreness) - Out
Reggie Jackson (low back tightness) - Out
Raptors
No reported injuries
Game Notes
Kyle Lowry averaged 24.5 points, 7.0 rebounds and 6.5 assists in two games against the Pistons last season
Over three games last season, Andre Drummond averaged 13.7 points and 15.3 rebounds against Toronto
Pistons head coach Dwane Casey is the Raptors' all-time leader in coaching victories (320) and winning percentage (.573)
Toronto's last win over Detroit came on April 9, 2018
Raptors forward Stanley Johnson was selected eighth overall by the Pistons in 2015 - he appeared in 267 games with the team
Last Time They Played
Date: Mar. 17, 2019
Score: Pistons 110, Raptors 107
Raptors: Kawhi Leonard - 33 points, 10 rebounds, 2 assists
Pistons: Blake Griffin - 25 points, 8 rebounds, 3 assists