Over the years, the Toronto Raptors have earned the reputation of finding diamonds in the rough - unheralded, largely-unknown players that, through Toronto's top-notch player development program become important members within the team's rotation.
25-year-old Paul Watson seems to fit that bill to a T.
Largely unknown, Watson was acquired by Raptors 905 last year, where he showed enough in 13 appearances to earn a 10-day contract from the Atlanta Hawks, making his NBA debut on Jan. 8, 2020.
Once his 10-day contract was up with Atlanta, it was clear the Raptors saw something in Watson as they quickly brought him back to the franchise by signing him to a two-way deal to split time in Toronto and Mississauga on Jan. 15.
Less than a year later, Watson was elevated to a full contract ahead of the 2020-21 NBA season. Could he be the next diamond?
After signing last year, Watson shined with Raptors 905 but played sparingly with Toronto. That is, until the NBA Restart, where Watson saw 21 minutes of playing time in a win over the Milwaukee Bucks before putting everyone on notice in the season finale against the Denver Nuggets, as he finished with 22 points, six rebounds and two assists in under 28 minutes of action.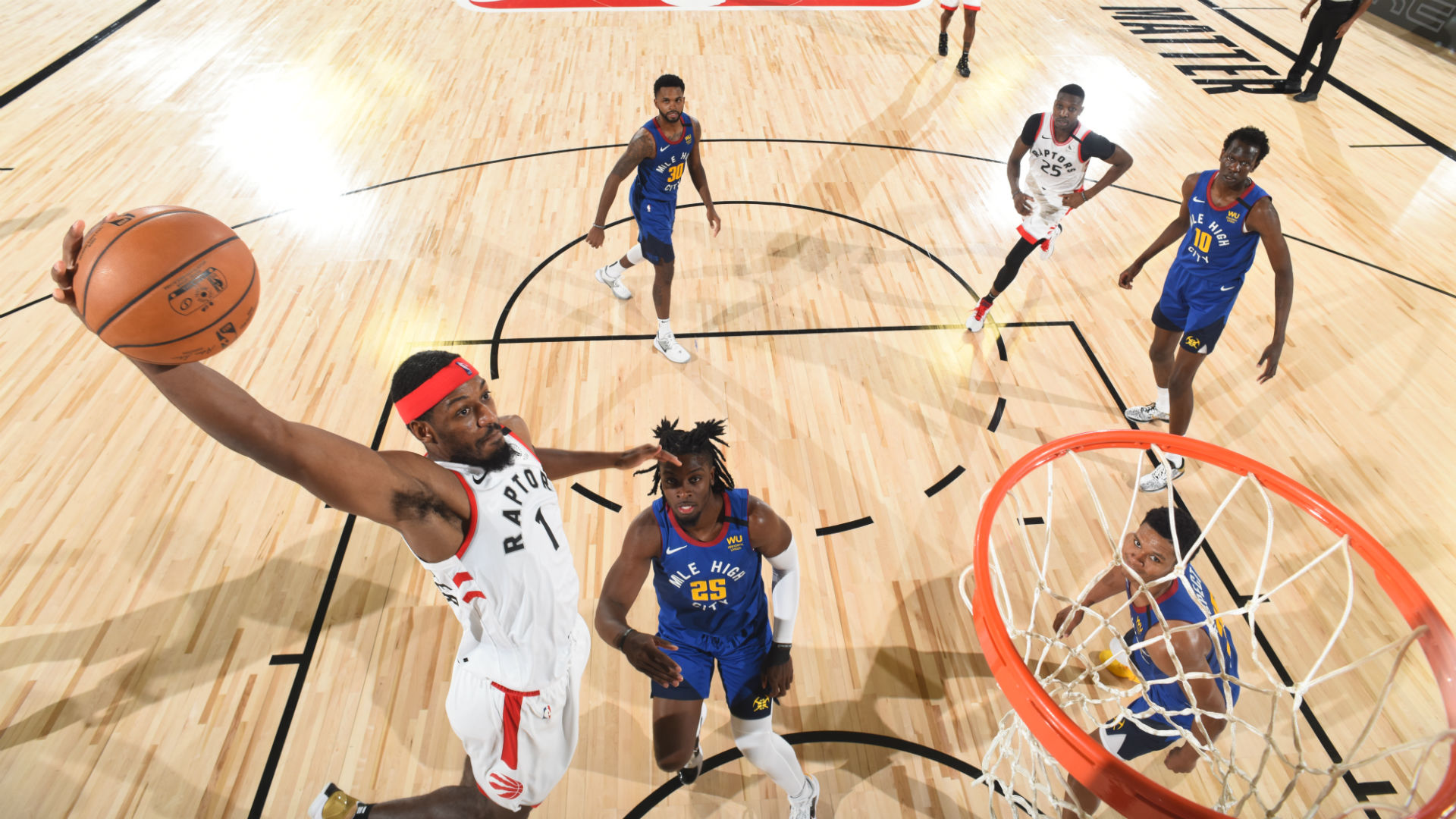 It was on that day that fans got a chance to see what Raptors brass felt made Watson so special, a point emphasized by head coach Nick Nurse, who told reporters that over time in the bubble he had learned that "(Watson) can play. He's pretty good … He's going to be part of our future from what I can see so far."
While it's been a unique sample size, it makes plenty of sense that Watson would be a part of the Raptors' future plans.
Listed at 6-foot-6 with a solid 210-pound frame, Watson is equipped to play shooting guard and small forward. Looking back at his six-rebound performance against the Nuggets, one thing that jumps out is Watson's ability to use his size and athleticism to grab defensive boards and, with his ballhandling skills, push the rock in transition.
Watson started a fast break after four of the six rebounds he grabbed, going coast-to-coast to draw an and-one early in the second quarter…
He'd draw another foul by attempting to go coast-to-coast with five minutes remaining in the third quarter.
Watson, who will be 26 in December, has displayed some serious athleticism, both to get out in the open floor and make plays above the rim, like such:
Powell finds Paul Watson in transition for the one-handed jam!

📺: LIVE on TSN #WeTheNorth | #WholeNewGame pic.twitter.com/d5SJGfcPiR

- NBA Canada (@NBACanada) August 14, 2020
For a team like the Raptors, who led the league with 27.8 transition points per game during the 2019-20 season, there's a very clear fit for a player of Watson's stature, who thrives as a scorer in transition and has shown the ability to create, as he attempted to do off of the other two defensive boards he kept.
While transition scoring is likely the clearest way in which Watson can seamlessly … transition … into contributing right away, it's important to note that while with Raptors 905, he was able to run many of the same sets that are run in Toronto, as 905 head coach Jama Mahlalela harbours the continuity between the two teams, especially for two-way players.
Against Denver, Watson looked comfortable in half-court sets, displaying an ability to create for himself off the bounce and score off the creation of others, as seven of his eight field goals were assisted, including each of his four made 3-pointers. While it might be difficult to discern which G League stats can translate to the NBA level, Watson's shooting stroke is certainly one that will.
Over 30 games with Raptors 905, Watson shot 42.5% from beyond the arc while attempting 7.1 triples per contest. For perspective, of the 24 G League players that attempted over seven 3s a game (min. 20 games played), only three shot at a higher clip than Watson.
Was last season a statistical anomaly? When you consider that Watson was a 36.2% 3-point shooter during his four years in college and shot 35.7% during his first two years as a pro, it may appear that way but his increased usage suggests that he's just now finding himself in a system better suited for his game.
Paul Watson, NBA G League Stats

| | | | | | | | | | | | | |
| --- | --- | --- | --- | --- | --- | --- | --- | --- | --- | --- | --- | --- |
| Season | Team | G | MIN | FG | FGA | FG% | 3P | 3PA | 3P% | REB | AST | PTS |
| 2017-18 | Westchester Knicks | 45 | 26.7 | 2.3 | 5.0 | .427 | 1.1 | 2.9 | .372 | 3.4 | 0.9 | 6.2 |
| 2018-19 | Westchester Knicks | 50 | 30.7 | 3.1 | 7.4 | .439 | 1.0 | 3.0 | .345 | 4.8 | 1.0 | 8.2 |
| 2019-20 | Raptors 905 | 30 | 35.3 | 7.0 | 14.3 | .493 | 3.0 | 7.2 | .423 | 6.6 | 1.9 | 19.0 |
One of the biggest differences I noticed in highlights from his final year in Westchester and this past season with the Raptors organization is an increased tendency to take and knock down 3s off the bounce, something we've seen both Fred VanVleet and Norman Powell do from the off guard and small forward positions with regularity.
That both VanVleet and Powell spent time honing their skills with Raptors 905 only adds to the idea that Watson is primed to become the Raptors' next development success. Based on the way Watson describes their relationship, you can't help but think that Powell sees a bit of himself in the up-and-comer: "One of the big guys for me is Norm," Watson said after his career performance against Denver. "I'm always going to him, talking to him.
"Before each time I check into the game, he's the first one to grab me and he always reminds me 'you know what to do, go in there and do your thing. Play hard, everything will take care of itself.'"
The two don't have identical games but for many reasons, Watson could very well develop into a Powell-like role as a reserve. This isn't to say he'll definitely become a double-digit scorer in the league or serve as a one-for-one replacement, but Watson's development could be exactly what Toronto needs to bank on as the roster faces some uncertainty moving forward.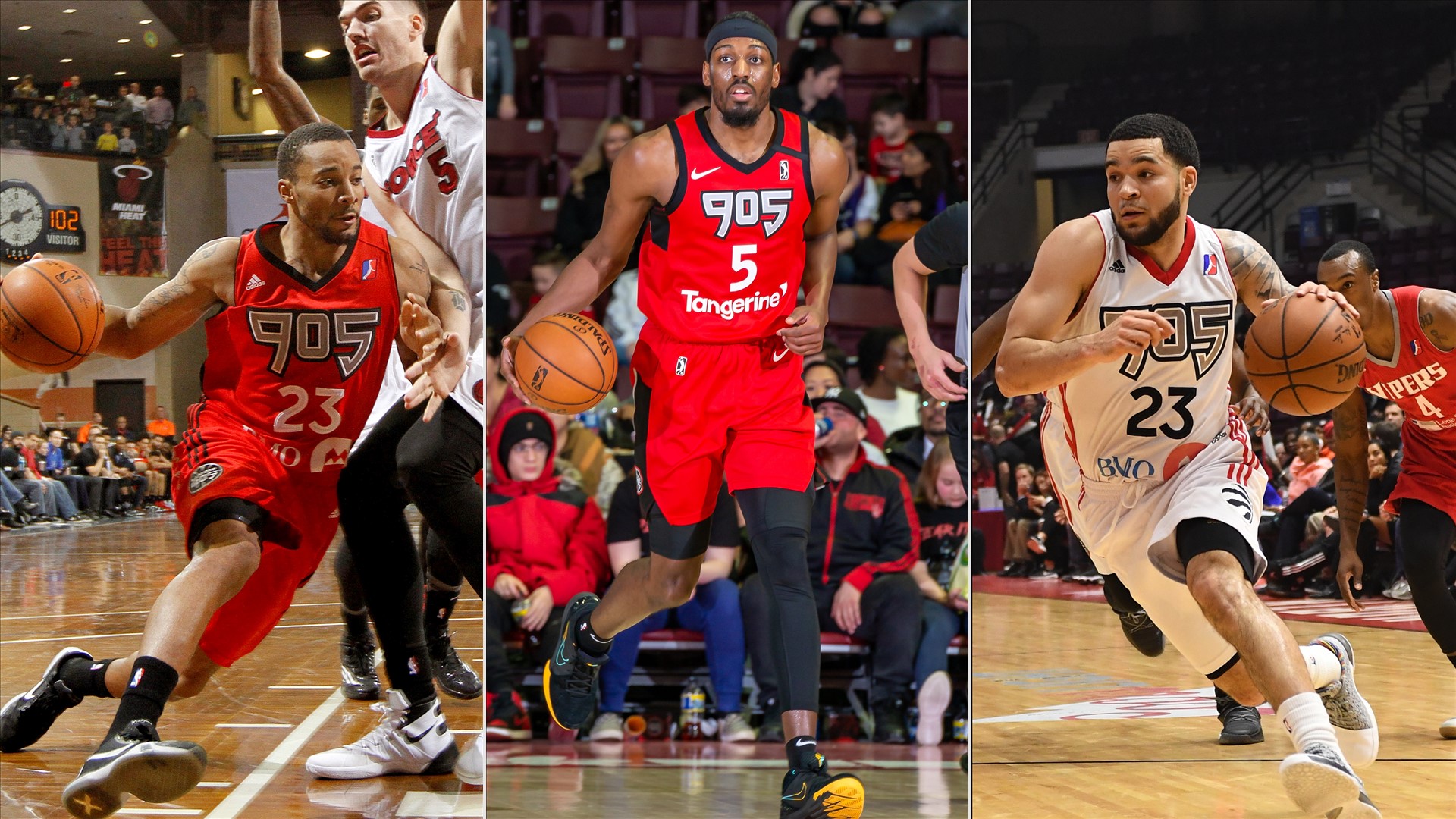 Watson also shares an agent with Pascal Siakam and the two were photographed in the same gym this offseason , making it fair to assume that they have been developing ongoing chemistry in workouts. The fact that Watson has a growing relationship with at least two of the Raptors' most successful developmental projects is encouraging for his future outlook with the team.
While it once seemed that Toronto's success in finding talent was by chance, it has become more and more evident over the years that the success is formulaic and very much by design. Plenty of signs point to Watson becoming the latest example.
The views on this page do not necessarily reflect the views of the NBA or its clubs.