The wait is over.
Toronto Raptors forward Pascal Siakam is set to make his season debut on Sunday, Nov. 7 against the Brooklyn Nets. The one-time All-Star missed the first 10 games of the season while recovering from offseason surgery to repair a labral tear in his left shoulder.
Nurse confirms Siakam will play vs. Nets Sunday; will be on a minutes restriction. Unclear if he will start: https://t.co/j9jvOgBqqL

- Michael Grange (@michaelgrange) November 6, 2021
In Siakam's absence, the Raptors have held their own, compiling a 6-4 record, including a perfect 4-0 start away from home.
As good as the Raptors have been without him, Siakam will be a welcomed addition for a number of reasons - each of which raises the ceiling for this Raptors team.
The offensive impact of Pascal Siakam
Siakam has led the team in scoring in each of the last two seasons. Last year, Siakam averaged a team-high 21.4 points despite experiencing various ups and downs and missing games because of injuries and time spent in the league's health and safety protocols.
As the 2021-22 season got underway, I outlined how Toronto's offence had to fill a Siakam-sized void in terms of scoring in the restricted area. Siakam will undoubtedly deal with some rust as he rounds back into form, but getting to the rim has always been one of his strong suits.
Looks around the basket will not only open things up for the Raptors on offence, but they will also allow Siakam to get into a rhythm so that he can tap into his other offensive strengths.
Despite a confounding performance in the season opener, Toronto boasts an offensive rating of 107.7, which ranks 12th in the NBA. Since their abysmal performance in the opener, the Raptors are scoring 111.4 points per 100 possessions, a rate that would rank fifth in the league, right behind the Sacramento Kings and ahead of the Miami Heat.
Of course, this is all based on small sample sizes, but the fact that the Raptors have gotten into an efficient offensive groove without Siakam would suggest that things will only get better.
With Fred VanVleet's improvement from the midrange, Gary Trent Jr.'s emergence, OG Anunoby's growth into a dynamic scorer and Scottie Barnes' all-around effectiveness, Siakam gives the Raptors a fifth threat to score 20 points on any given night.
That is... a lot for opposing defences to prepare for.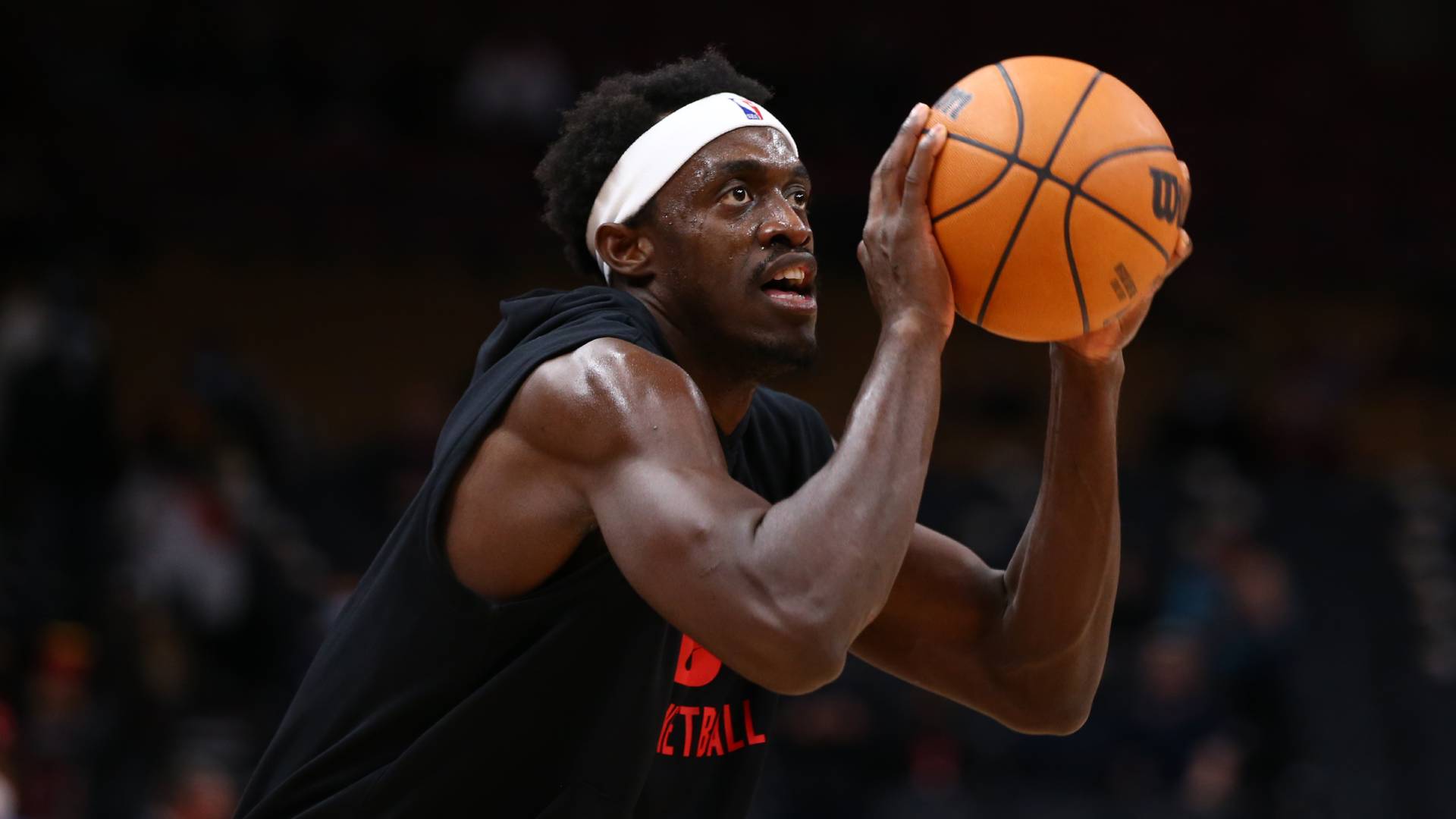 The defensive impact of Pascal Siakam
The Raptors have posted a defensive rating of 103.4, which ranks eighth in the NBA. Simply put, Toronto's defence is extremely pesky, and it shows up in the hustle stats. The Raptors lead the league in deflections and defensive loose balls recovered per game.
Now, add Siakam, who stands at 6-9 and is extremely versatile with his ability to guard multiple positions. With his 7-3 wingspan, Siakam will join the disruption party, adding to the deflections and making his presence felt on the boards.
Given Trent's major leaps on the defensive end, opposing teams will now face Raptors lineups featuring few weak points, with VanVleet, Anunoby, Barnes and Siakam all standing as plus defenders on the perimeter.
There will be plenty of possessions in which opposing offenses will force multiple switches that lead to no advantages - which sounds like a nightmare. Factor in Khem Birch's activity as a rim protector and Precious Achiuwa's rebounding prowess, and a defence on the verge of being elite can take that next step.
It might take some time, but Siakam's impact on both ends of the floor is capable of pushing an already-good Raptors team towards being a true force in the East.
The views on this page do not necessarily reflect the views of the NBA or its clubs.