On April 26, 2001, the Toronto Raptors were set to take on the New York Knicks at Madison Square Garden for Game 2 of the first round of the NBA Playoffs.
This was just the second time in franchise history that the Raptors had made the postseason. In 2000, they were swept in the first round by the Knicks, 3-0, spoiling their first playoff appearance.
Toronto was coming back for revenge in this series but dropped Game 1 in New York, 92-85, putting their first playoff win in franchise history on hold for another day.
In need of a win to snap their playoff losing streak against the Knicks, the Raptors didn't mess around in Game 2.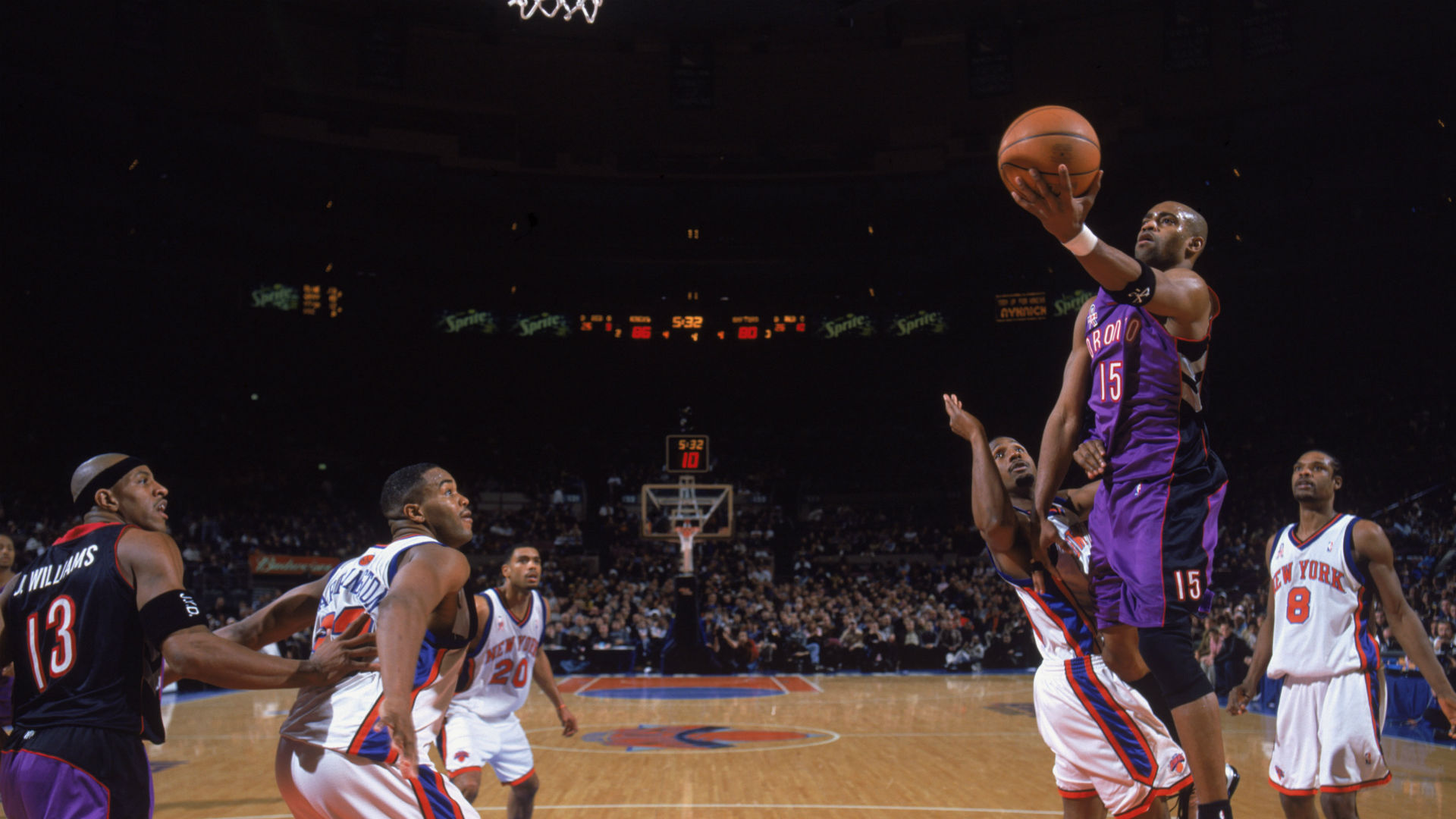 They secured their first playoff win in franchise history by defeating New York on the road by 20 points, 94-74.
Raptors guard Alvin Williams was the unsung hero in the Game 2 win, scoring a game-high 23 points on 3-for-5 shooting from 3-point range. Vince Carter was a force for Toronto as well, scoring 22 points to go along with seven rebounds, two steals, an assist and a block.
Other key contributions included double-doubles from forwards Antonio Davis (15 points, 12 rebounds) and Charles Oakley (12 points, 10 rebounds).
The Knicks got 23 points and 12 rebounds out of Kurt Thomas, but could not overcome a slow offensive night from premier scorer Latrell Sprewell, who had six points on 3-for-12 clip shooting.
New York would go on to take Game 3, putting them one win away from defeating Toronto in the first round for the second year in a row. The Raptors refused to quit, taking Game 4 at home, then winning a close Game 5 on the road to win their first playoff series.
They would later go on to lose to the Philadelphia 76ers in seven games in the Eastern Conference Semifinals.