In conjunction with the release of his new book "Rapture: Fifteen Teams, Four Countries, One NBA Championship, and How to Find a Way to Win -- Damn Near Anywhere," Toronto Raptors head coach Nick Nurse was a guest on The Woj Pod with ESPN's Adrian Wojnarowski.
The Woj Pod with Toronto coach Nick Nurse: Inside his new book, "Rapture," his loathing of fraternizing with peers in bubble, pilgrimage to visit Phil Jackson, proving yourself to players as an NBA coach, much more.
ESPN: https://t.co/TEzjMZa9tm
Apple: https://t.co/J9P4T19tHK

- Adrian Wojnarowski (@wojespn) October 13, 2020
During the 45 minute podcast, the two spoke on a wide range of topics, including a few of the anecdotal passages from Nurse's upcoming book, like the first time 2019 Finals MVP Kawhi Leonard made a vocal statement during his time with the Raptors.
"We were talking about moving the ball, getting a little bit more ball movement," Nurse set the scene. "I think that rolls off everybody's tongue all the time really easily - both coaches, players, media, fans, whatever … it was getting a lot of momentum, especially from the second unit guys and the guys around and the meeting was kinda picking up some momentum very strongly and they were saying 'sometimes we just need to pass it for the hell of it, just to move it, just to circulate it,' all those words that we use.
"Kawhi held up his hand and said 'I ain't passing for the (expletive) hell of it' and he said 'my job's to score and then to draw double and triple teams then when I do, then it's your job to score' and it was very well-timed and very well-said by him and important."
Given the context clues of the story happening early in the season while the team was in Boston, this moment came ahead of the Raptors meeting with the Celtics on Nov. 16, 2018, as Toronto had dropped two straight games after getting out to a 12-1 start to open the season.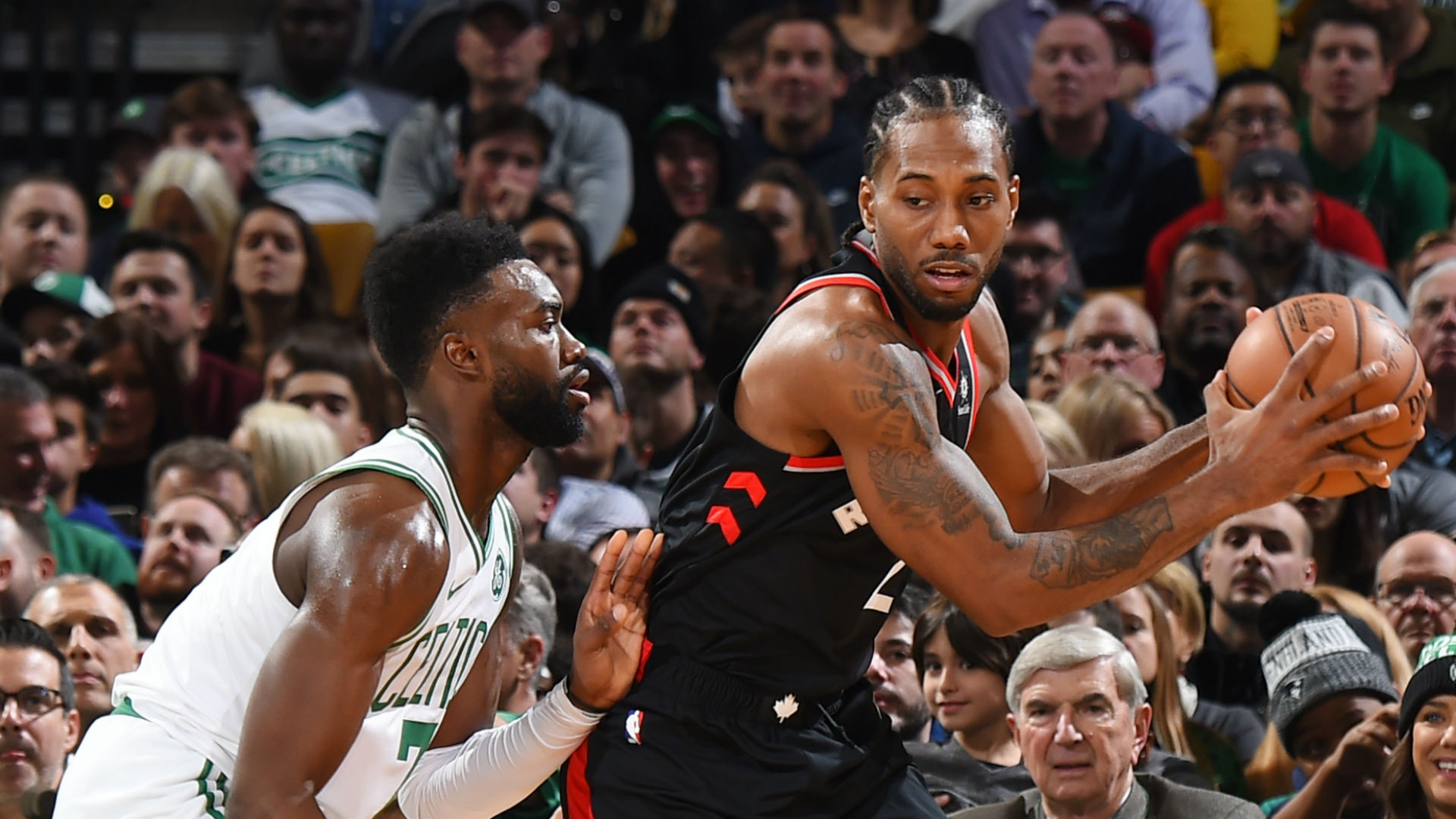 Nurse continued, adding that "(Kawhi) hadn't said much yet, he was still finding his feet and wondering about me as a coach, wondering about his teammates, wondering about some things and we were off to a pretty good start, though.
"It was kind of the first team meeting, it was the first little bit of angst because we'd lost a couple in a row and all that kind of stuff and he spoke up and it really was, everybody else in the whole film room looked up like 'we haven't heard that voice too much,' and you could've heard a pin drop while he was speaking and then he delivered a haymaker line there so that was again followed by a lot of silence of 'he's exactly right,' and there's really nothing more to say. End of meeting type of thing."
Leonard would go on to score 31 points, pull down 15 boards and dish out four assists in a seven-point overtime loss to the Celtics that night, a loss that the Raptors responded to by ringing off eight consecutive wins to improve their record to 20-4.
When asked about how Kawhi's quieter demeanour blended with Kyle Lowry's vocal leadership style, Nurse acknowledged that like all great things, it took time for comfort and familiarity: "Kyle, first of all, he leads by example, there's no question - the guy plays hard. But he's also a vocal leader. Sometimes people say 'well, he leads by example, which means he never says anything,' but Kyle does lead by example and says quite a bit.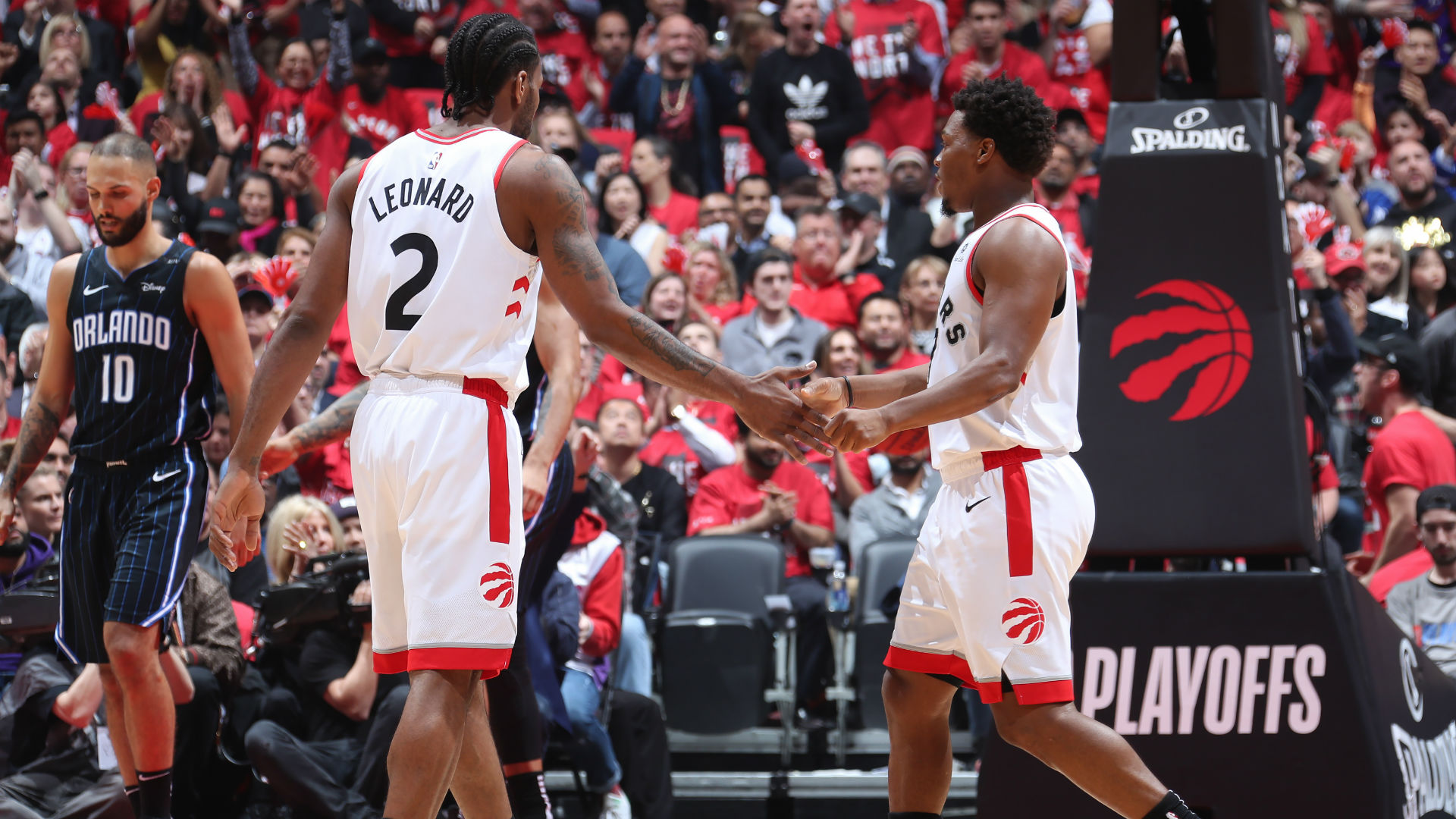 "And it ended up being a great pairing. But as you know, I'm not sure they really knew each other, like, who knew Kawhi? I started coaching him, I had never spoken to him before until we traded for him and I think that once they got to know each other as the season went on (there was a) tremendous amount of respect both ways back and forth with those guys even though they go about their leadership responsibilities a little bit differently."
This mutual respect between the team's two leaders resulted in the Raptors winning the ultimate prize, completing a historic run to capture the 2019 NBA title. As it stands, that film session in mid-November proved to be a crucial juncture in the journey.
Nurse's book hit shelves on Tuesday, Oct. 13. You can find more information on how to purchase "Rapture" here.
The views on this page do not necessarily reflect the views of the NBA or its clubs.