Following Game 4 of the 2020 NBA Finals, Toronto Raptors head coach Nick Nurse joined ESPN's Zach Lowe and Brian Windhorst on a mash-up of the Lowe Post and Hoop Collective podcasts.
Lowe Post/Hoop Collective podcast mash-up on Game 4 of the NBA Finals with special guest Nick Nurse:

Apple: https://t.co/08ABrxSatH

Spotify: https://t.co/2LMXRk5qvH

- Zach Lowe (@ZachLowe_NBA) October 7, 2020
During the 30-minute pod, Nurse discussed the 2020 NBA Finals, his upcoming book "Rapture: Fifteen Teams, Four Countries, One NBA Championship, and How to Find a Way to Win -- Damn Near Anywhere" and shared a few anecdotes and philosophies from his post as the Raptors lead man.
On the topic of LeBron James, Nurse drew a parallel to Kawhi Leonard during Toronto's title run in 2019 and his innate ability to gauge exactly when he'd be able to take over games based on where he was physically.
"That was one of the fascinating things about coaching Kawhi last year," Nurse told Lowe and Windhorst. "There (were) a couple of times where he knew like how much juice he kinda had left and I'd be like looking down with maybe nine and a half (minutes) to go in the fourth and say, 'Hey Kawhi, let's go, it's time to roll' and he'd kinda say, 'Hey I need another minute and a half or something, then I'll be good.'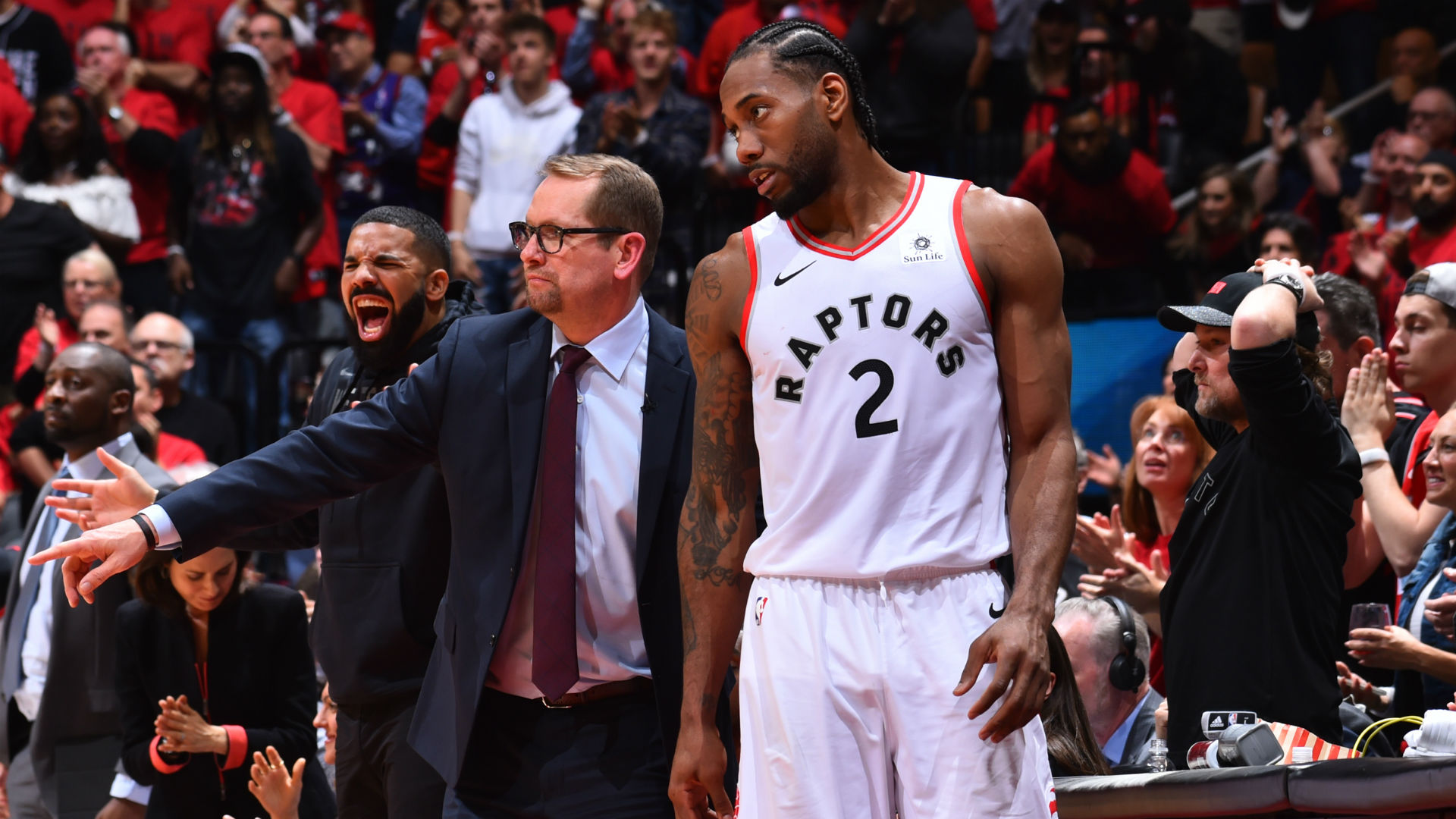 "So there's times where he would push the regular rotation back further on certain nights and then he'd just bring it," Nurse continued. "That last six and a half (minutes) would be like holy smokes on both ends. I think those guys do know where their tank is as far as how much they have until (empty)."
Leonard, of course, played through evident discomfort to put forth one of the best playoff runs in league history to help deliver Toronto its first-ever NBA title. Now, a 35-year-old LeBron continues to outwit father time thanks to his ability to pick his spots and is one win away from his fourth title, and potentially his fourth Finals MVP.
LeBron's opponent in the Miami Heat have attempted to slow him down by employing different zone looks on the defensive end. As Nurse is no stranger to using the zone, he was asked about his approach when putting his team in a zone defence and what he looks to dictate.
"I think I've had to move either out of it or change alignment really quickly, certain times," Nurse said.
"Sometimes you come down and they're just making one pass and they're right at the rim and you're just in the wrong alignment. Let's say you start in a 3-2 and you flip that to a 2-3, now you got the rim protected a little better just at the start of it."
During the 2019 NBA Finals, Nurse famously opted to use a box-and-one to make things difficult for Golden State Warriors superstar Stephen Curry. He opted to use the defence on Boston Celtics All-Star Kemba Walker this past postseason. According to the reigning Coach of the Year, it's all about limiting their touches.
"I think a lot of ours, too, we did a lot of stuff where we're really trying to keep the ball out of certain guys' hands, with the box-and-one or the triangle-and-two," Nurse asserted. And we're pretty much ready to live with anything outside of that so we do get dictated, too, a little bit but we like to make sure it's not with the main scorers."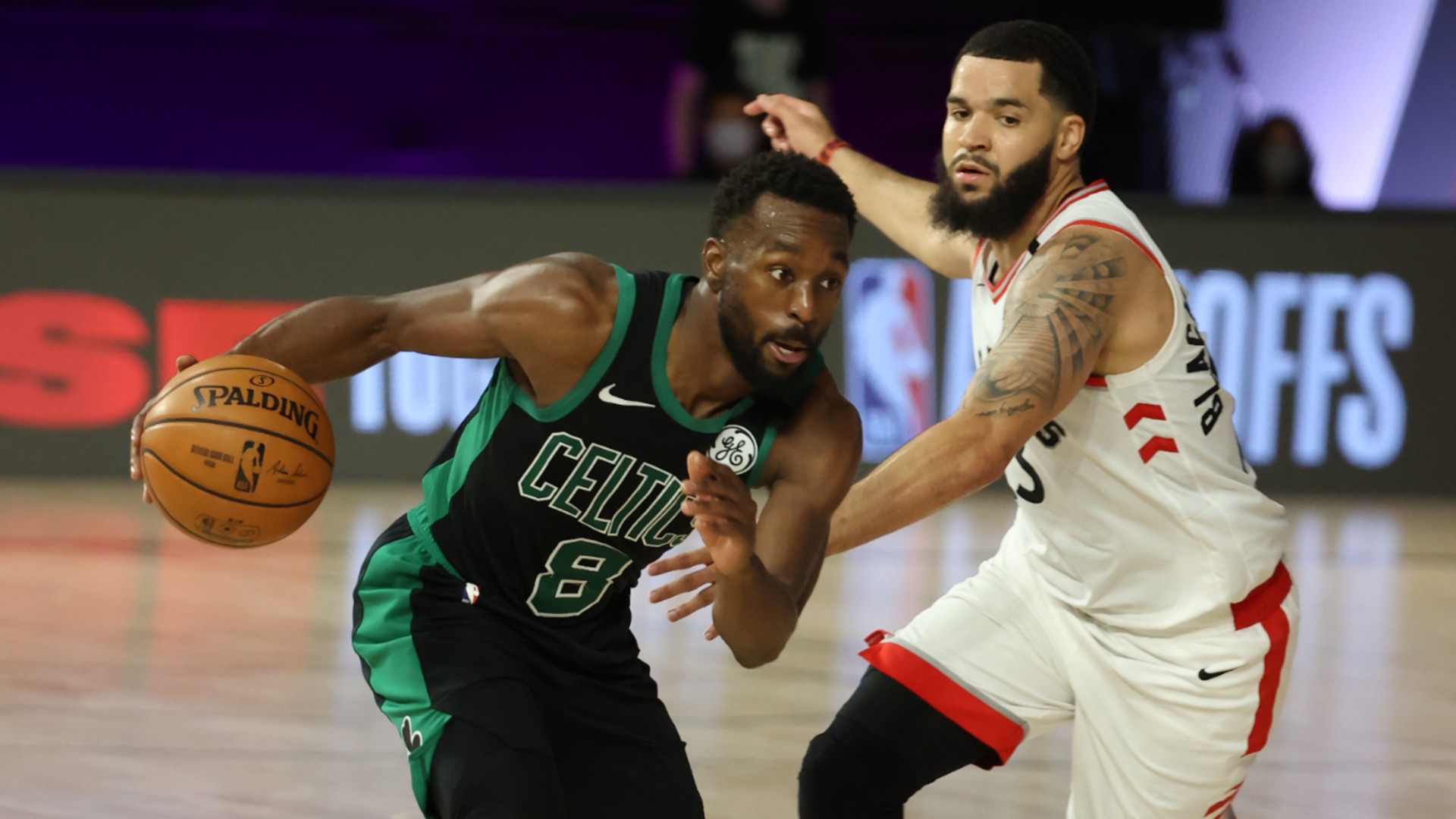 Towards the end of the pod, Nurse was asked about his experience during the NBA Restart as the Raptors were faced with the unique circumstance of having to convene in Fort Myers, FL prior to joining the NBA Campus in Orlando, FL.
With a reflective tone, Nurse was very candid about his time in the bubble, as well as the perceived impact it had on his team.
"I think while we were there, I think that we were doing everything we could to kinda get out of the bed on the right side of the bed and really positive talk and everybody trying to bring energy and it seemed like it was OK," Nurse began.
"I don't think we played nearly to where we played outside of the bubble, let's be honest. We had a couple of our key guys not play very well, which stopped us, ultimately, from playing our best. But then once I got out, kinda looking back on it, it wasn't as enjoyable as I thought it was. I wasn't having as enjoyable a time as I thought I was having."
Nurse's book will be available next Tuesday, Oct. 13. NBA.com will have you covered with all things Raptors this offseason.
The views on this page do not necessarily reflect the views of the NBA or its clubs.