MVP voting has long been held as the standard for who had the best regular season in the NBA.
Want to know who played well in an era you weren't alive for? Go back and look at the MVP voting, and you'll get a good example of who the top players were that season.
Earning a spot in the top 10 of MVP voting shouldn't be taken for granted, especially given the talent the league continues to exhibit on a nightly basis. Which is why Toronto Raptors forward Pascal Siakam cracking the top 10 in MVP voting this season shouldn't fly under the radar.
Siakam became the sixth Raptor in history to finish top 10 in MVP voting, joining Vince Carter in 2000, Chris Bosh in 2007, Kyle Lowry in 2016, DeMar DeRozan in 2018 and Kawhi Leonard in 2019.
History of Toronto Raptors Top 10 MVP voting finishes

| | | |
| --- | --- | --- |
| Player | Year | MVP finish |
| Vince Carter | 2000 | 10th |
| Chris Bosh | 2007 | 7th |
| Kyle Lowry | 2016 | 10th |
| DeMar DeRozan | 2018 | 8th |
| Kawhi Leonard | 2019 | 9th |
| Pascal Siakam | 2020 | 10th |
In his first season as the Raptors' go-to player, Siakam finished with a total of 17 points, just one shy of ninth place Nikola Jokic.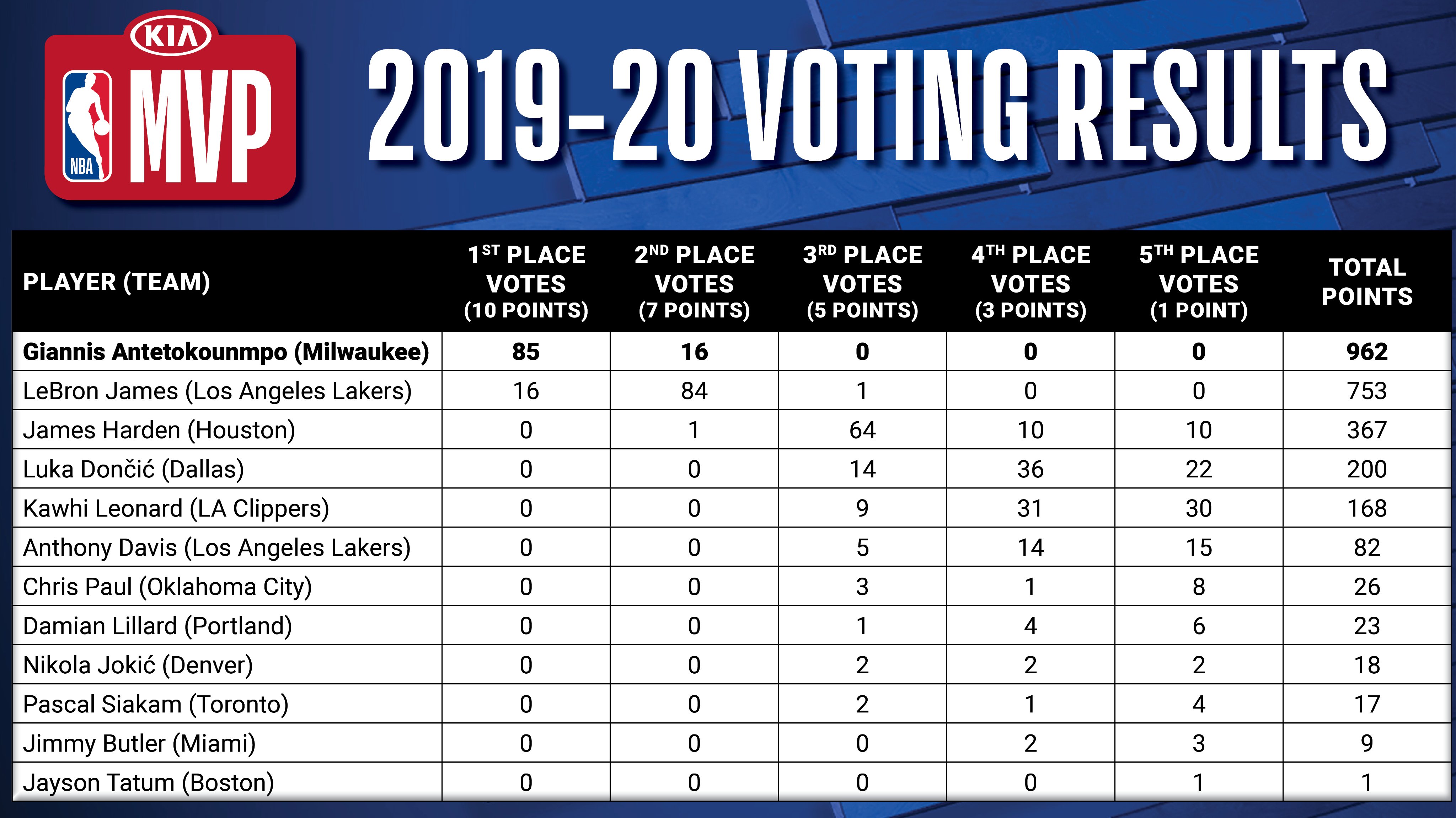 Siakam's career season featured averages of 22.9 points, 7.3 rebounds and 3.5 assists on 35.9 percent shooting from 3-point range, helping the Raptors finish with the second-best record in the NBA at 53-19.
The playoffs didn't quite go as planned for Siakam and that is the lasting memory in a lot of Raptors fans minds today, but when you consider that Siakam was almost an afterthought on draft night, it's pretty remarkable that he's been able to turn into the player he's become.
REPORT CARDS: Grading Siakam's regular season | Grading Siakam's postseason
No Raptor has ever finished top 10 in MVP voting twice as a member of the team. If Siakam's rise is any indication, he has a good shot at becoming the first.
The views on this page do not necessarily reflect the views of the NBA or its clubs.