The Most Improved Player award is always among the most intriguing handed out at the end of each NBA season.
Winning Most Improved typically means a franchise has a player that has developed into a star or cornerstone following a breakout season, an encouraging sign for years to come.
In recent years, dating back to 2013, it's quite an impressive list. Take a look.
In almost all cases - McCollum aside, who has been a fringe All-Star for years now - each of those players have gone on to make All-Star teams. Some of them have gone on to make All-NBA teams, with Giannis Antetokounmpo in a league of his own as a two-time MVP.
Who are players that can take that next step this upcoming season?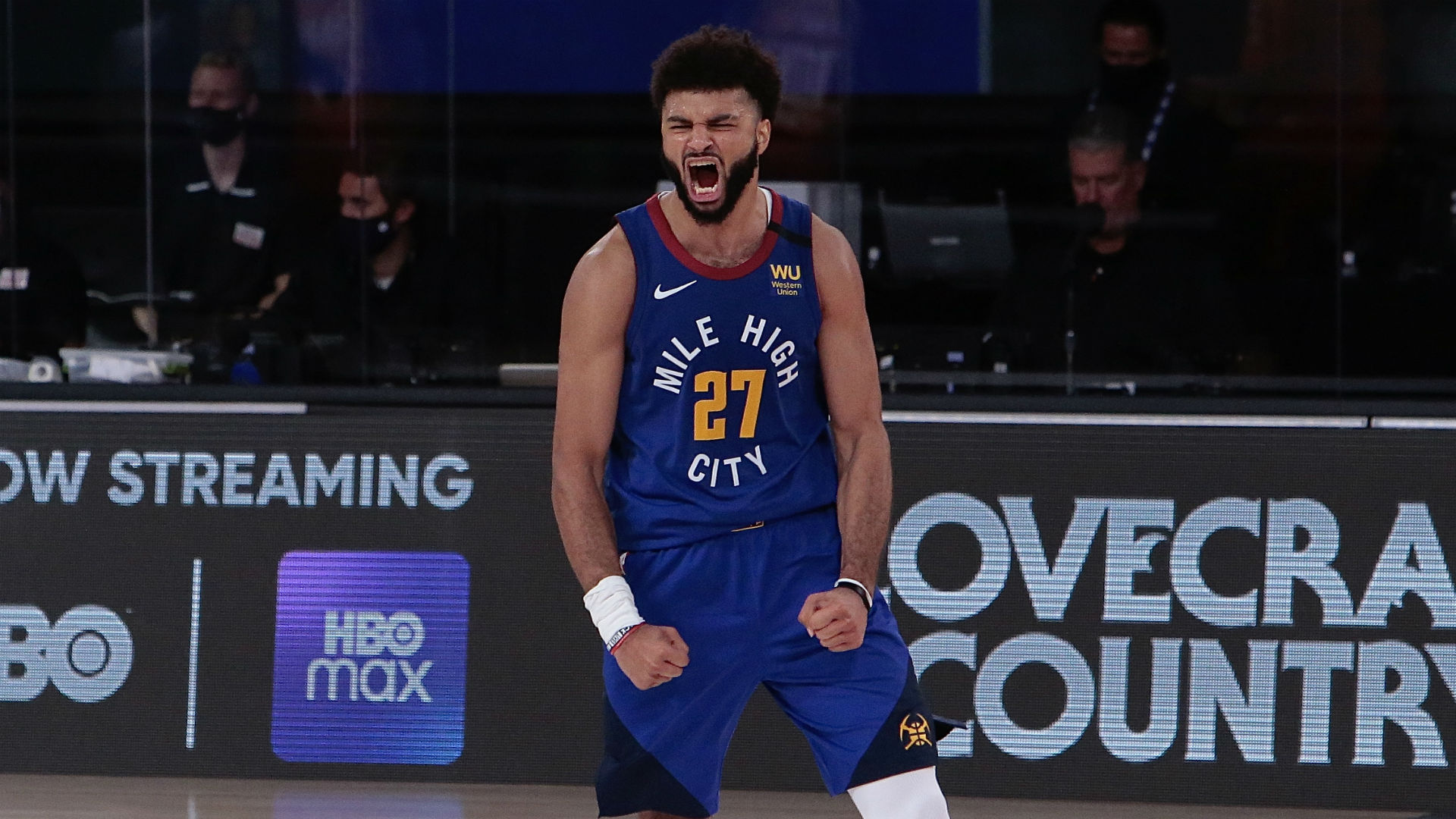 Murray was solid during the 2019-20 regular season, posting 18.5 points, 4.8 assists, 4.0 rebounds and 1.1 steals per game while shooting 45.6% from the field and 34.6% from 3. Those are good numbers for an NBA starter, but coming off of a max contract extension in the 2019 offseason, the Nuggets needed more from their franchise cornerstone if they were going to contend for a title.
Murray did exactly that in the 2020 NBA Playoffs, exploding onto the scene with a pair of 50-point games in the first round to join Michael Jordan, Allen Iverson and his opponent Donovan Mitchell as the only players in league history to have multiple 50-point outings in a series. He also scored 40-plus points twice - one of those coming in Game 7 to eliminate the LA Clippers - and 30-plus points twice, leading the entire playoffs in scoring when Denver was eliminated.
Averaging 26.5 points, 6.6 assists and 4.8 rebounds per game while shooting 50.5% from the field and 45.3% from 3, Murray had the Nuggets just a few wins away from the NBA Finals. If he can come close to replicating that in 2020-21, he should find himself on his first All-Star team with a Most Improved Player award in his trophy case.
Deandre Ayton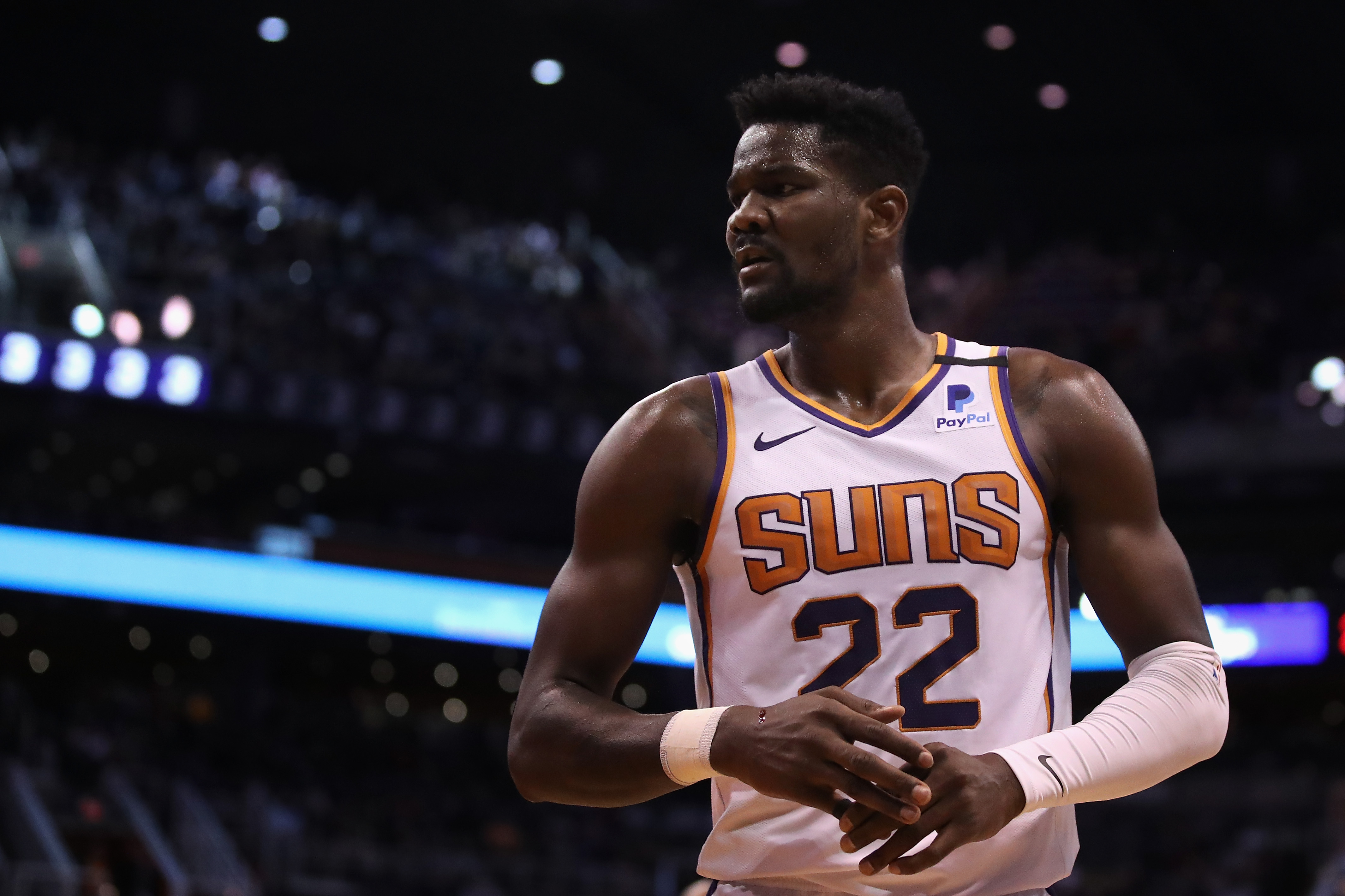 Ayton had a rocky start to the 2019-20 season, serving a 25-game suspension after the first game of the season before suffering an ankle injury in his first game back, causing the former No. 1 overall pick to miss an additional five games. When you also add in the five-month hiatus due to the coronavirus pandemic, Ayton didn't get to play much consistent basketball throughout the season.
Ayton was productive for the 38 games he was on the floor, averaging 18.2 points, 11.5 rebounds, 1.9 assists and 1.5 blocks while shooting 54.6% from the field. He showcased the potential of a player that was selected with the first pick back in 2018, but now it's time to see him do it for an entire season.
With higher expectations for the Phoenix Suns following their perfect 8-0 stretch in the bubble, along with trading for all-time great point guard Chris Paul, Ayton will have to continue to raise his level of play for his team to be successful. Playing alongside his All-Star backcourt of Paul and Devin Booker should make life easy for the athletic big man, and if he can bump his scoring average to over 20 points per game while still averaging double-digit rebounds to help the Suns snap their decade-long postseason drought, he'll be in the mix for this award.
MORE: Why Ayton could be this season's breakout player
Shai Gilgeous-Alexander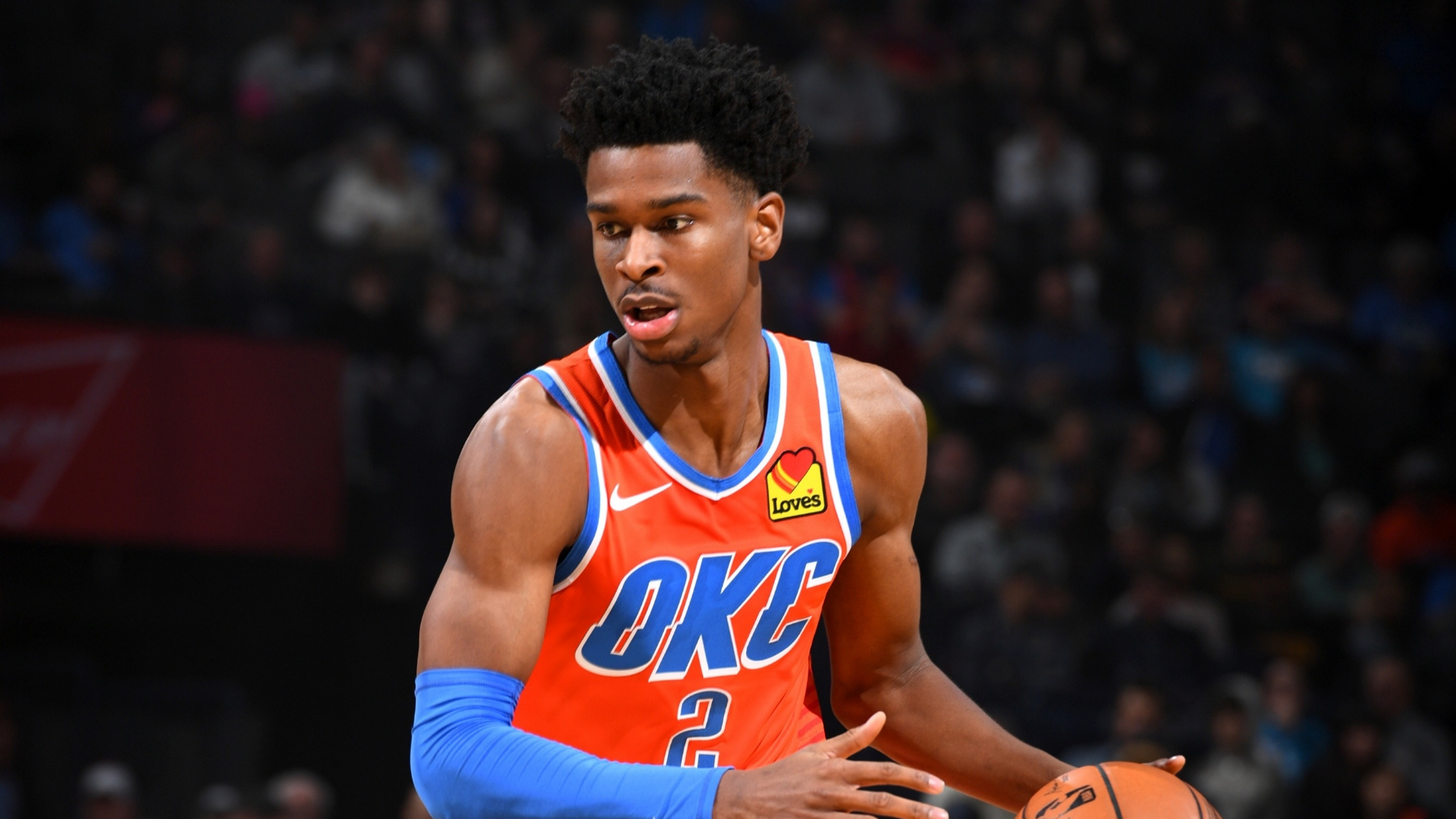 Gilgeous-Alexander had a breakout season last year that was worthy of Most Improved consideration.
In his first year with a new Oklahoma City Thunder squad, Gilgeous-Alexander proved to be one of the fastest rising young talents in the NBA. Averaging 19.0 points, 5.9 rebounds, 3.3 assists and 1.1 steals per game, SGA played a key role in the Thunder's surprise run to the No. 5 seed in the Western Conference.
With the core of last season's team moving on in Paul, Dennis Schröder, Danilo Gallinari and Steven Adams, the Thunder will hand over the keys of the franchise to the 22-year-old Toronto native.
Life will become more difficult for Gilgeous-Alexander as the focal point of every scouting report, but if he can get his scoring average over 20 points per game while also increasing assist numbers without CP3 in the fold, he should receive some All-Star consideration, as he did last year. And if SGA is flirting with his first All-Star appearance, there's no reason he wouldn't be in the conversation for Most Improved as well.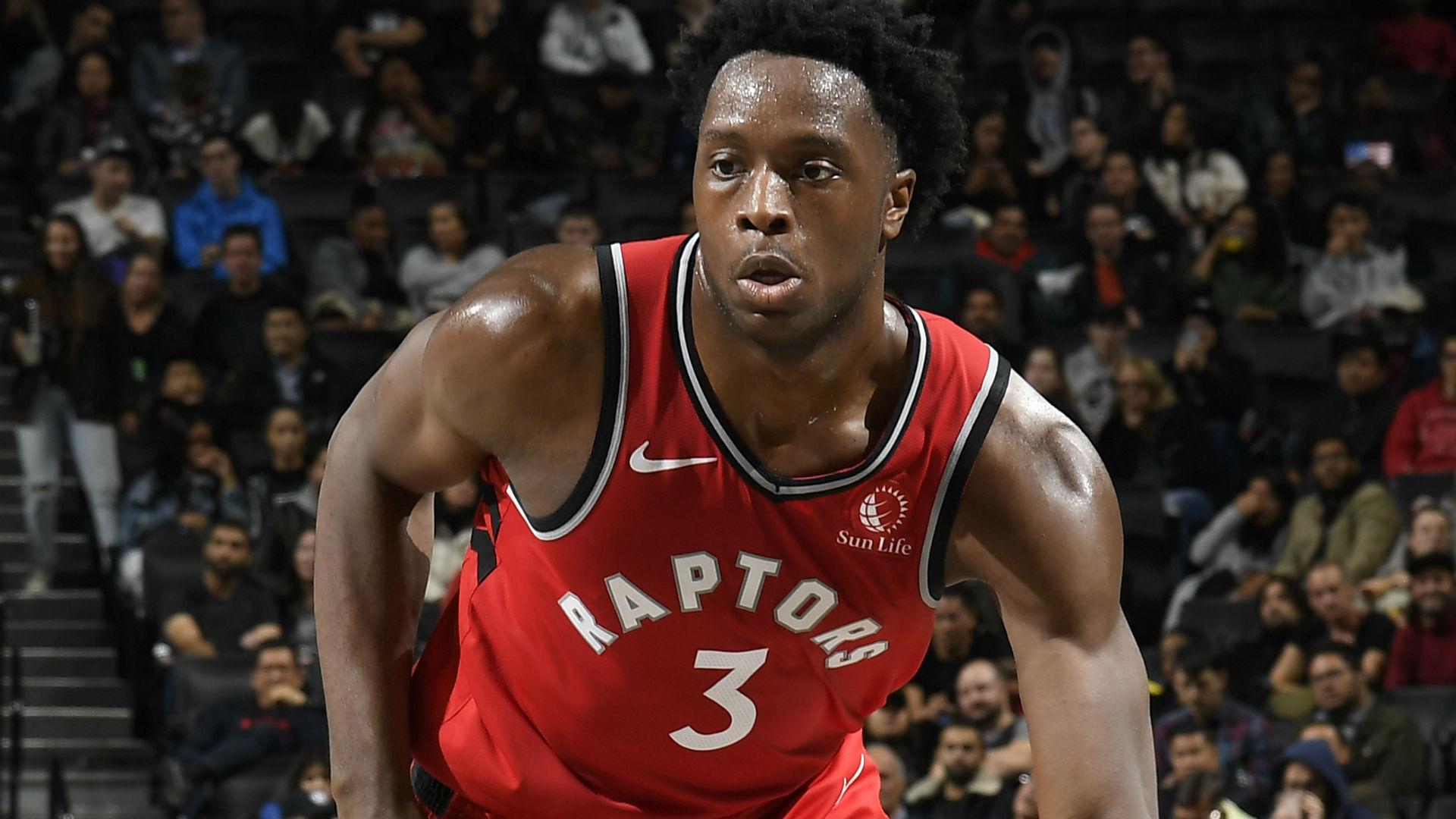 Anunoby had a strong performance in the third year of his NBA career, establishing himself as one of the best young two-way players in the league.
The Raptors didn't ask much of him offensively, and often times, anything he gave them on that end of the floor was a plus. Even so, Anunoby was able to average a career-high 10.6 points per game, flashing some potential as a spot-up shooter and cutter.
This upcoming season, Toronto will need more from him on both ends of the floor with their centre rotation of Serge Ibaka and Marc Gasol leaving in free agency. Head coach Nick Nurse already experimented playing Anunoby as a small-ball centre in the playoffs and he has yet to fail any challenge on the defensive side of the ball with the versatility to defend 1-through-5.
On the offensive end, Anunoby will have more opportunities than ever before. Because of that, we should see him exceed his career high in scoring for a fourth consecutive season. If he remains Toronto's go-to stopper on defence and can consistently impact the game on offence for a team that should remain toward the top of the Eastern Conference, you'll see Anunoby's name pop up in MIP talks.
The second-year players
This is nothing against second-year players, it just doesn't seem right that they're eligible to win Most Improved. You're supposed to improve following your rookie season.
With that being said, it has happened in the past, with Monta Ellis (2007) and Gilbert Arenas (2003) being the most recent examples.
Take a look at some second-year players that could take home the award this season.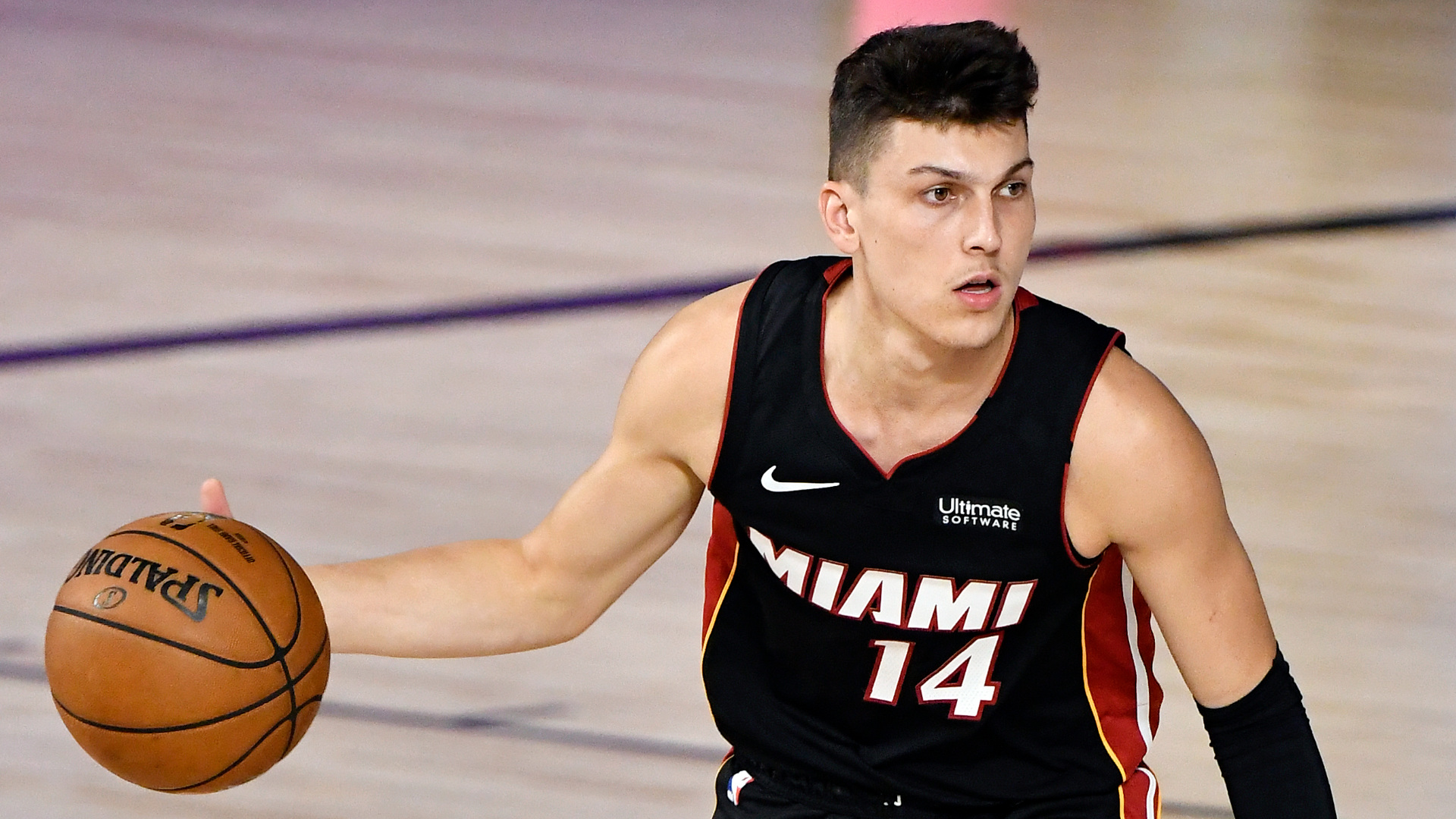 Tyler Herro
This one is pretty self explanatory. Herro was good enough to earn a spot on the All-Rookie Second Team for his regular season efforts that included averaging 13.5 points, 4.1 rebounds and 2.2 assists per game, but the 20-year-old broke out of his shell in the 2020 NBA Playoffs.
Herro became one of Miami's go-to scorers during its run to the NBA Finals, posting 16.0 points per game. His 37-point outburst to build a 3-1 lead over the Boston Celtics in the Eastern Conference Finals is a performance that will not soon be forgotten.
Herro (37 PTS & 5 3PM) LIT IT UP against Boston in Game 4 of the ECF! 🔥 pic.twitter.com/l8wDaKjDC4

- NBA on TNT (@NBAonTNT) September 24, 2020
Expected to maintain the same role he held in last season's playoffs, Herro is poised for a big season in 2020-21. If he plays the way he did last postseason, his name will certainly enter MIP conversations.
Michael Porter Jr.
Porter Jr. was one of the stars of the bubble during the NBA restart, finally earning an opportunity to play consistent minutes and show what he could bring to the Nuggets.
Averaging 22.0 points and 8.6 rebounds per game, MPJ earned a spot on the All-Bubble First Team. His playoff minutes came and went with specific defensive matchups, but in Year 2 (because he missed his entire first season with a back injury), Porter Jr. should take on a bigger role and with that, the Most Improved Player award could be in sight.
Coby White
White didn't exactly have a fair shake in his first season with the Bulls, only starting in one of the 65 games he appeared in despite being Chicago's third leading scorer at 13.2 points per game. With a new head coach in Billy Donovan, White is expected to become the full-time starting point guard with a chance to prove what he's truly capable of.
If his per 36 numbers from last year of 18.5 points, 4.9 rebounds and 3.8 assists per game are any indication of the type of season he could have this year, White will find his name floating around for this award discussion.
The views on this page do not necessarily represent the views of the NBA or its clubs.