By. Christian Ryan
For NBA All-Star Mo Williams, history is set in skin.
The 2016 NBA champion with the Cleveland Cavaliers was in Toronto recently for Whiskey & Ink, an event showcasing the perfect pairing that is the result of a partnership between Jack Daniel's and the NBA. Celebrating the connection between tattoo art and basketball culture, six local amateur basketball players were captured for an exclusive photography exhibit. Williams - well known for his own body art and affinity for tattoos - was the centerpiece of the portraits adorning the gallery's walls.
"There's my life, right there," Williams says, gesturing to the photos showcasing his own tattoos. "I remember a day when having tattoos was kind of frowned upon. To get past that kind of stigma and have Jack Daniel's put on an event highlighting that, I thought it was great."
Each piece on Williams' body marks another chapter of his life - a shared mark of "La Familia" between high-school friends on his right calf, a portrait of his late Pitbull, Queen, on his right shoulder above a tongue-in-cheek reference to his 'peep game'. Soon, you have read a life story written out on skin.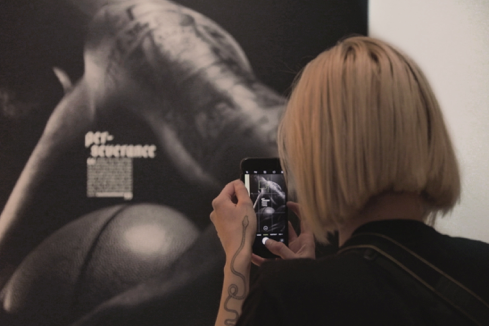 For Williams, he wouldn't change a single line.
"Those are motivational scriptures for me," he says. "They meant something to me in that particular time of my life. When I look back on it, I can see those steps where I stepped up to where I want to get to… To be able to get different tattoos throughout the course of my life and my career, it shows my growth, it shows my evolution."
His evolution took him to the top of the NBA, where players have the freedom to display an individuality alongside the jersey that unites them. This, as much as their play on the court, has influenced a new generation of players to come through the game confident in their own means of expression. That was in full display among the group of local amateur players featured alongside Williams in the Jack Daniel's themed gallery-turned-upscale-bar who were thrilled about the opportunity to connect and mingle with an NBA Legend. Especially one who, like them, uses ink artistry to tell personal stories. It was an instant connection between celebrated NBA Legend, and local NBA fans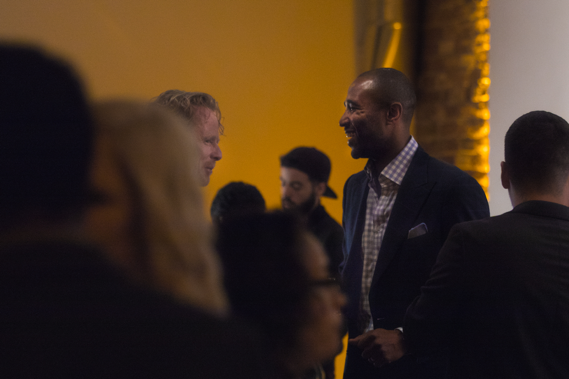 "I watched Mo Williams growing up," says Tyrone Berry, sporting self-drawn tattoos on. "You pick up a basketball and learn how to shoot, no one shoots the same, dribbles the same. No one has the exact same tattoos with the same meanings."
"It just shows a story," local basketball player turned boxer Shavar Joshua Henry adds. "With everybody's ink and everything that they have on them, being in the NBA and seeing it on TV, everyone gets to see all of these different stories featured on their skin."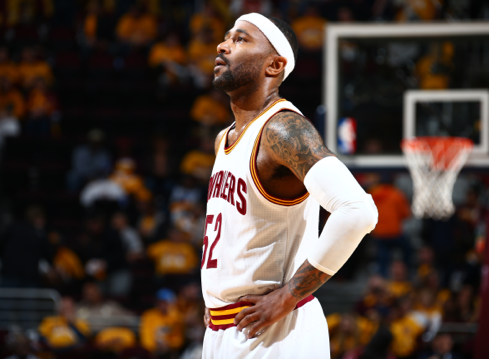 Williams notes that basketball culture and tattoo culture have grown together through the game's acceptance of the art, allowing players to find motivation when they need it most.
"It just comes at a time when those guys need that strength," he says. "That's what tattoos are, they're a muscle."
That said, he maintains that he may have the league's best - a piece on his back reading 'NBA'.
Being in Toronto and surrounded by young, raw talent at Whiskey & Ink, the tension of the upcoming Game 5 between the Toronto Raptors and Washington Wizards was inescapable. The Raptors have their own notable tattooed players, such as Lucas Nogueira who famously sports facial tattoos.
Williams says he's plugged into the popularity of the Raptors in Toronto. "To be able to bring all that energy that's been elsewhere for so long, and have them transplant it into basketball - this city is on fire right now!"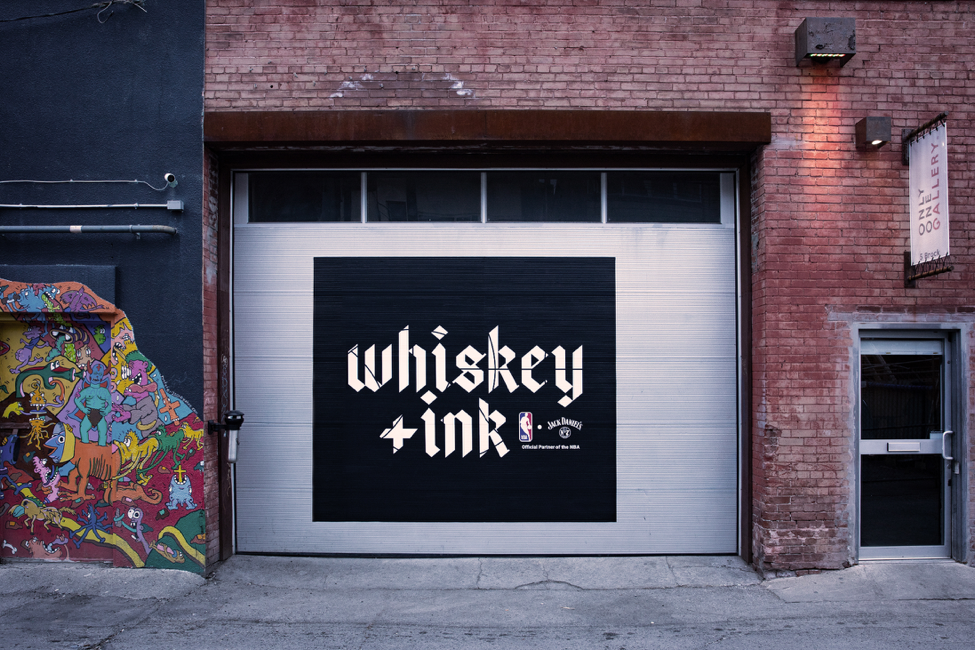 Williams then wonders out loud if he can expect to see fans across Canada sporting basketball related tattoos..
"It wouldn't surprise me at all!"
On April 24th in Toronto, Jack Daniel's and the NBA invited basketball fans to explore the inspirational stories behind amateur players. It was a night to celebrate, and a night we won't soon forget. pic.twitter.com/RYACEyZXsI

- NBA Canada (@NBACanada) April 28, 2018