Add FIBA Hall of Famer to the ever-growing resume of Canadian icon Steve Nash.
Tuesday, it was announced that Nash, who represented Canada in several international competitions throughout his career, would become the first Canadian player inducted into the FIBA Hall of Fame as a member of its 2020 class.
⭐ Congratulations to the #FIBAHallOfFame Class of 2020 👏

🔗 https://t.co/6x7npAU7H4 pic.twitter.com/VgxHFWELBJ

- FIBA (@FIBA) March 30, 2021
Per FIBA's official announcement, the Class of 2020 was not announced until now due to the coronavirus pandemic and each member will be enshrined in a digital ceremony along with the Class of 2021 on June 18.
The honour comes to Nash after an illustrious international career that began in 1991 when at 17 years old, he helped Canada win a silver medal at the Summer Universidade. Nash joined the senior men's national team in 1993, competing in the Tournament of Americas, and at the age of 20, represented Team Canada at the FIBA World Championships that took place in Toronto and Hamilton, ON.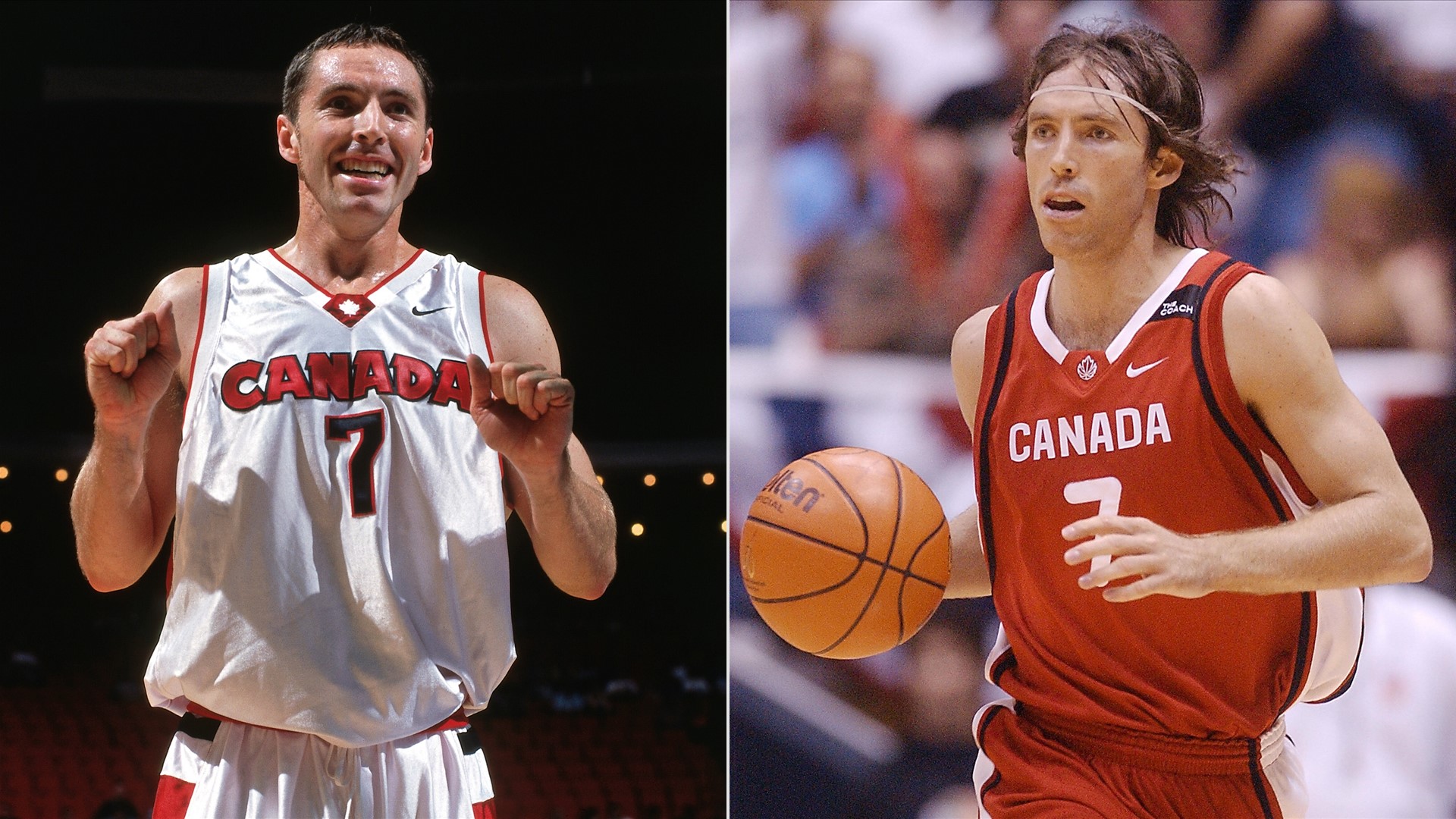 Among the biggest highlights in Nash's international career was his performance at the 1999 FIBA AmeriCup in Puerto Rico, where he earned MVP honours after leading Team Canada to a second-place finish, solidifying a berth at the 2000 Olympic Games in Sydney, Australia in the process.
In 2000, Nash would serve as captain of the national team at the Olympics, where he led Team Canada to a 5-2 record with averages of 13.7 points, 6.9 assists and 3.3 rebounds per game. To date, it is the last Olympic appearance for the Canadian Men's Senior National team.
Nash, who is currently in his first season as head coach of the Brooklyn Nets, served as general manager of the Canadian Senior Men's National Team program for seven years before transitioning into a senior advisor role.
A two-time NBA MVP, Nash is also a member of the 2018 Class of the Naismith Memorial Basketball Hall of Fame.
While Nash is the first Canadian to earn FIBA Hall of Fame honours as a player, he joins coach Jack Donohue (2013), official Allen Rae (2007) and pioneer James Naismith (2007) as the fourth Canadian to earn FIBA Hall of Fame honours.
Headlining the Class of 2020 alongside Nash are FIBA coaching legends Svetislav Pesic of Serbia and Alexander Volkov of Ukraine, who won a gold medal as a player at the 1988 Olympic Games while representing the Soviet Union.
The full class can be found below:
Players
• Isabelle Fijalkowski (France)
• Mieczyslaw Lopatka (Poland)
• Steve Nash (Canada)
• Agnes Nemeth (Hungary)
• Park Shin-ja (Korea)
• Modestas Paulauskas (Lithuania)
• Kenichi Sako (Japan)
• Alexander Volkov (Ukraine)
• Jure Zdovc (Slovenia)
Coaches
• Ruben Magnano (Argentina)
• Svetislav Pesic (Serbia)
• Tara VanDerveer (USA)
The views on this page do not necessarily reflect the views of the NBA or its clubs.