With 22.6 seconds remaining in the fourth quarter of their matchup with the Detroit Pistons on Wednesday, the Brooklyn Nets found themselves trailing by three points.
It was then when Nets head coach Kenny Atkinson ran a genius play to set his team up with a golden opportunity to send the game into overtime.
Brooklyn's five players on the court coming out of the timeout were Spencer Dinwiddie, Allen Crabbe, Caris LeVert, Joe Harris and Jared Dudley - four guards and a stretch four in Dudley. Crabbe was the one in charge of inbounding the ball while Harris, Dudley and LeVert lined up around the free throw line and Dinwiddie parked himself in the restricted area, like so: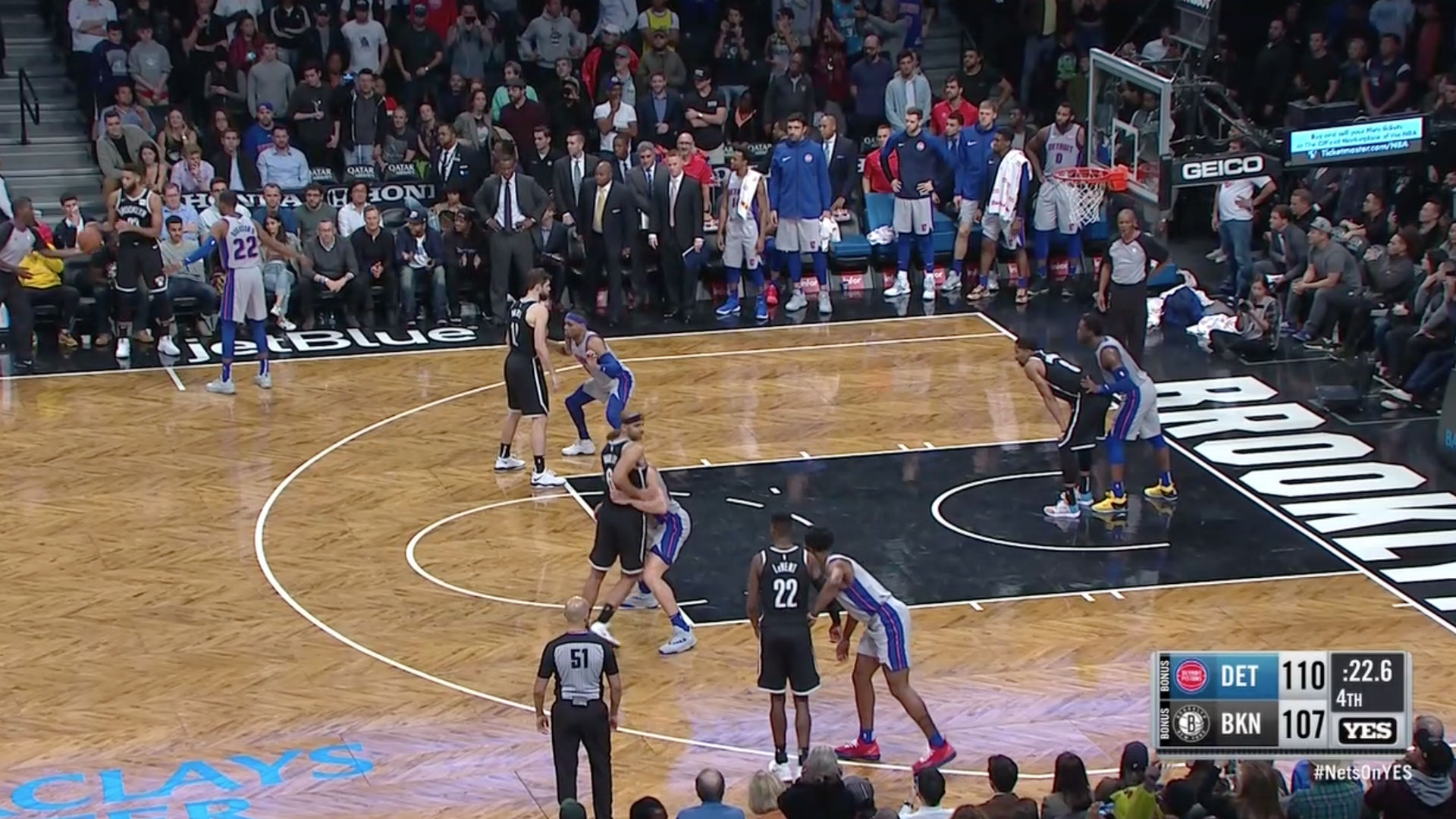 As soon as the ball went live, LeVert got the action started by running off of a screen from Dudley.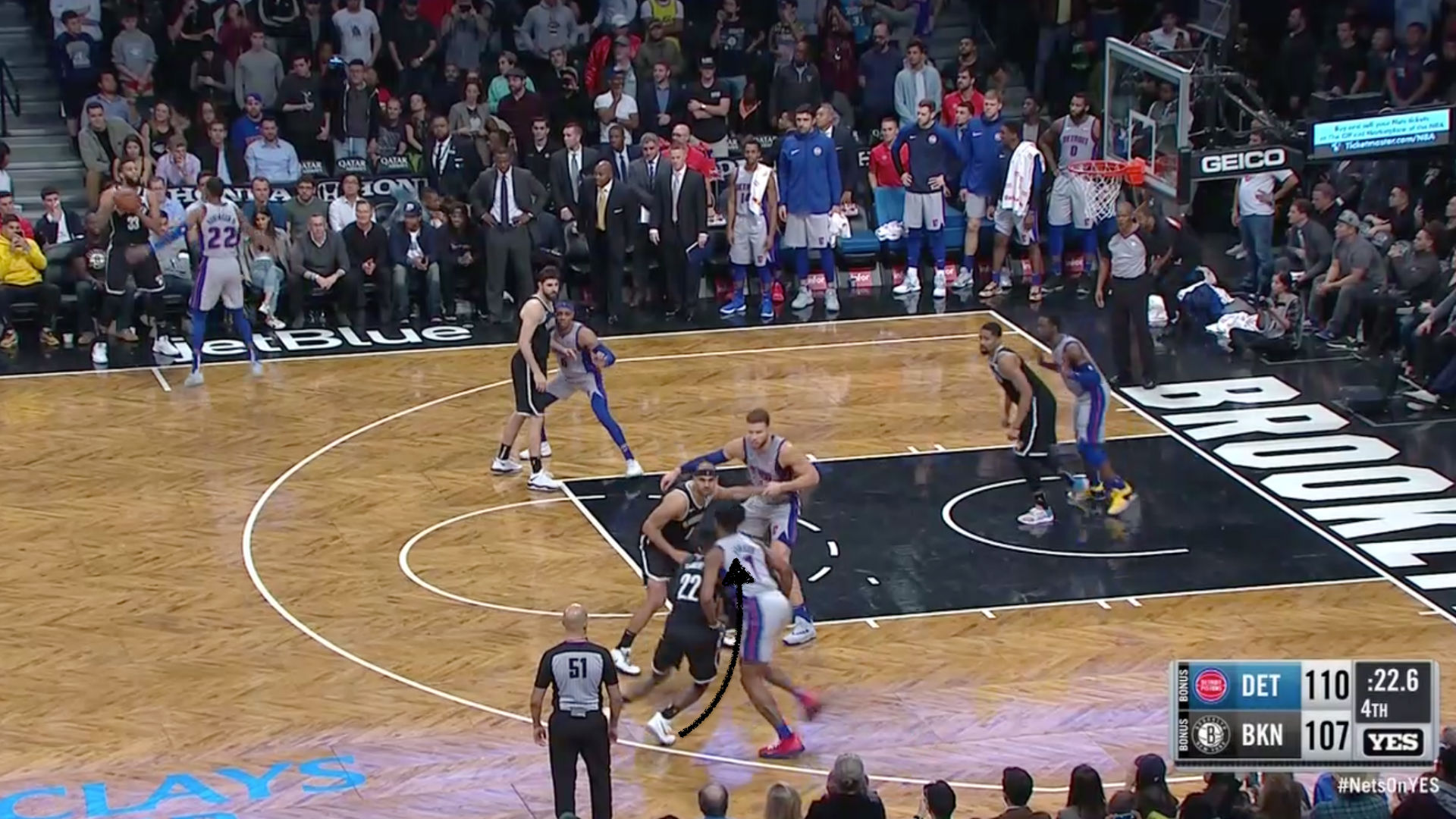 LeVert then slowed down when he got to the centre of the court as if he was preparing to run off of another screen, this time from Dinwiddie, who had taken a few steps towards the free throw line.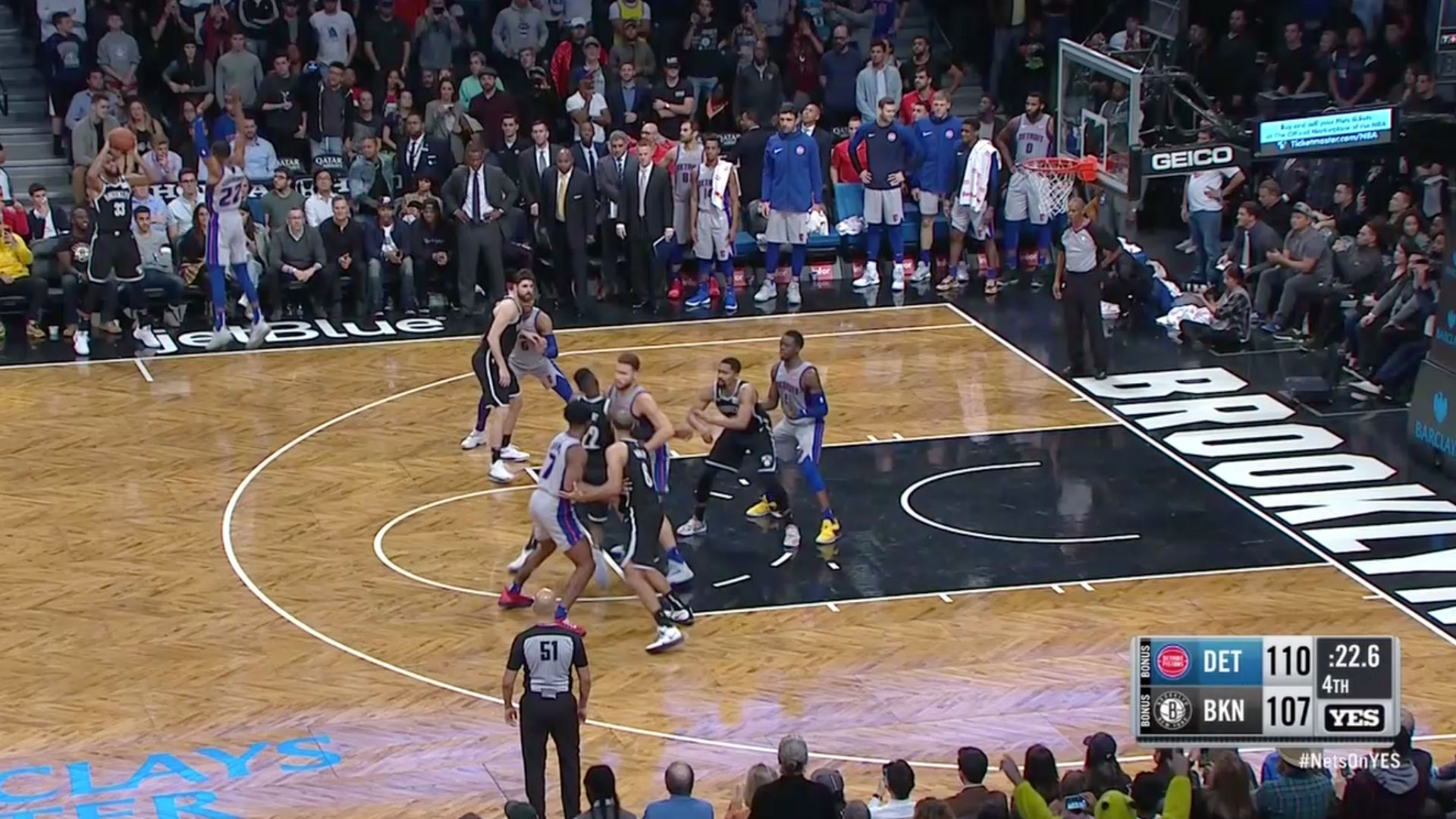 The play wasn't designed for LeVert to get a shot, though.
As soon as Reggie Jackson (Dinwiddie's defender) relaxed to give Blake Griffin (LeVert's defender) the space he needed to get through Dinwiddie's screen, Dinwiddie made a beeline for the 3-point line by running in-between Harris and Dudley.
LeVert, meanwhile, cleared out to the corner to take Griffin out of the play.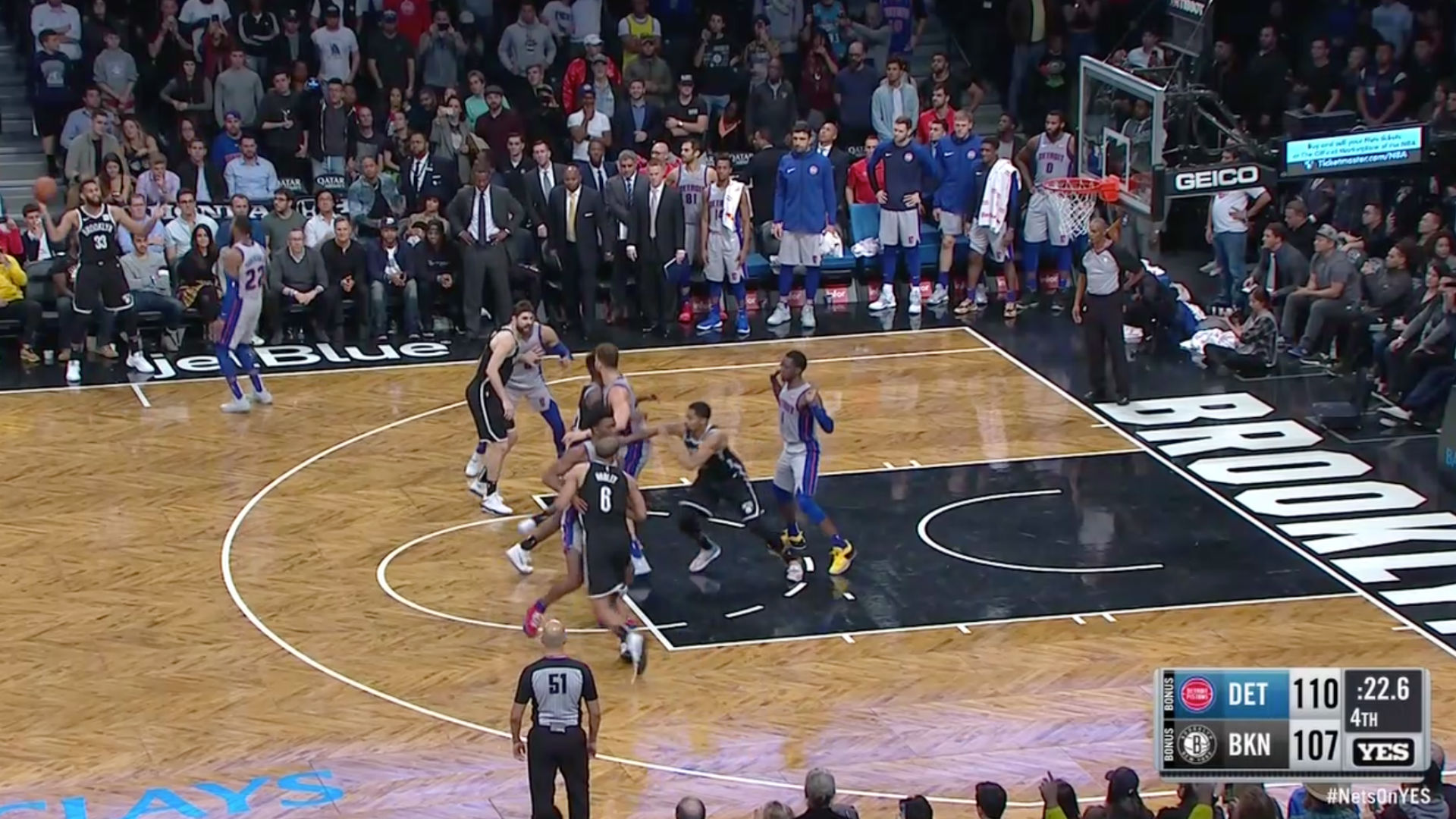 When Dinwiddie was through, Harris and Dudley quickly "closed the elevator doors" by closing the gap and standing shoulder-to-shoulder to prevent Jackson from trailing.
That forced Jackson to fight through a pair of screens - neither Harris nor Dudley's defender wanted to help off out of fear that one of them would pop for a 3-pointer - giving Dinwiddie all the time he needed to catch, turn and shoot with little pressure.
Dinwiddie knocked down the shot and tied the game at 110 with 20.0 seconds to go.
The Pistons failed to get off a good shot on the ensuing possession, setting up a back-and-forth affair in overtime that came down to the final seconds. Dinwiddie came up clutch once again by draining a 3-pointer over Andre Drummond and defending Griffin perfectly on the final possession to give the Nets a win.
It's almost like Dinwiddie has extra motivation whenever he plays the Pistons.