The first order of business for the Toronto Raptors in the coming months will be defending their title. The second will be figuring out what the team is going to look like next season.
The Raptors have Kyle Lowry, Pascal Siakam, Norman Powell and OG Anunoby under contract for at least another season, but Fred VanVleet, Serge Ibaka, Marc Gasol and Rondae Hollis-Jefferson will each be unrestricted free agents in the offseason, while Chris Boucher will be a restricted free agent. That's two starters in VanVleet and Gasol, plus three key contributors off the bench in Ibaka, Hollis-Jefferson and Boucher who are at risk of leaving.
FREE AGENT DESTINATIONS: VanVleet | Gasol | Ibaka | Hollis-Jefferson | Boucher
The Raptors could very well bring some of them back, but it's going to be difficult to bring them all back, especially if next season's salary cap plummets as a result of this season being suspended due to the coronavirus pandemic. In which case, the Raptors could be in the market for replacements in free agency, which will be here before you know it.
With that in mind, here are some soon-to-be free agents that will be playing in Orlando that the Raptors should keep an eye on.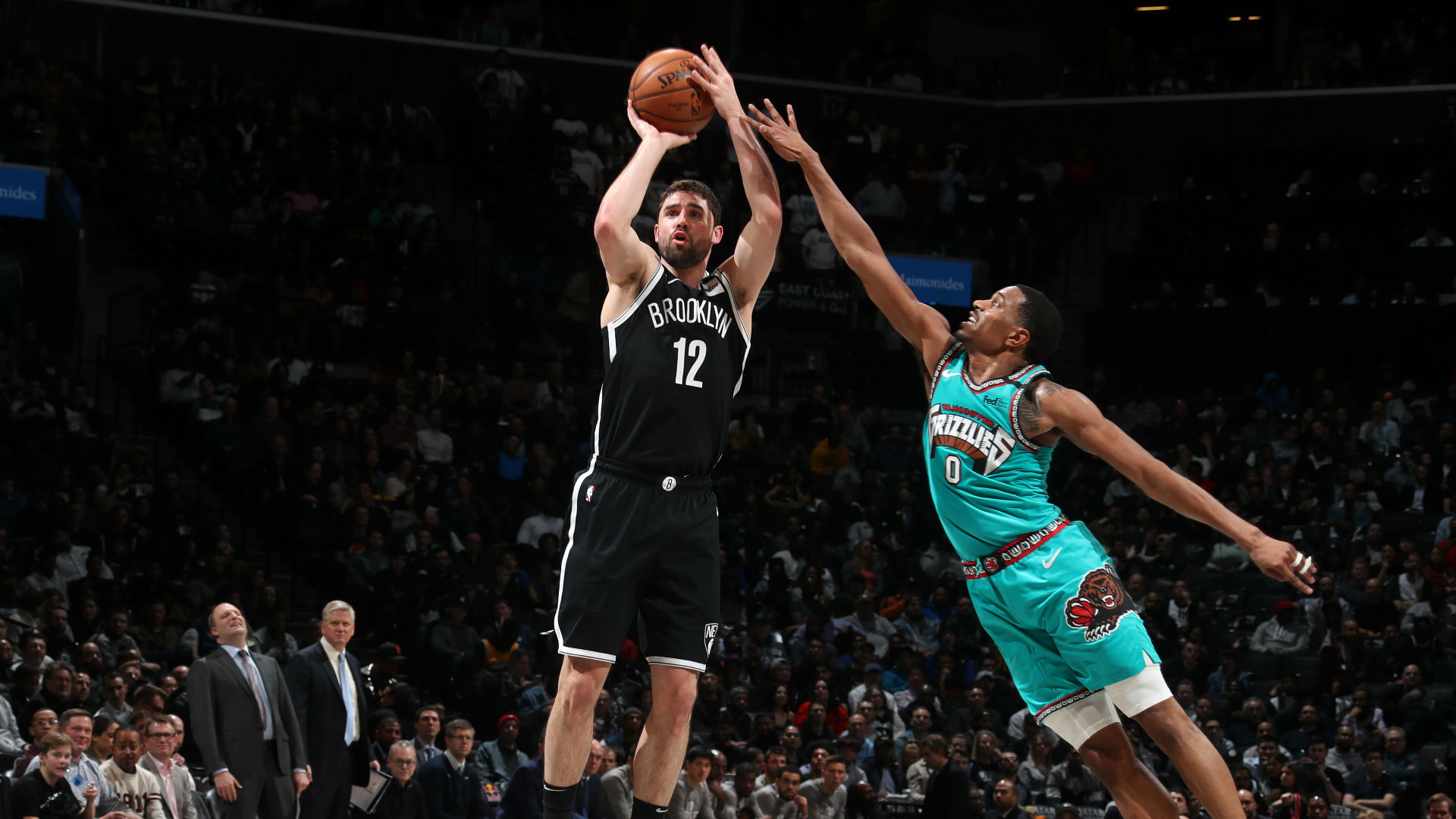 Status: Unrestricted
A replacement for: Fred VanVleet
One of the best shooters in free agency.
Last season, Harris led the league in 3-point percentage by converting 47.3 percent of his 3-point attempts. He hasn't been at quite the same level this season, but he's still been among the league's most accurate 3-point shooters, knocking down 41.2 percent of his shots from beyond the arc.
What makes Harris special is that he's more than just a standstill shooter. Last season, only Klay Thompson and Stephen Curry averaged more points per game than him off of screens. This season, he ranks behind only Terrence Ross, JJ Redick and Paul George. He's been incredibly efficient as well, ranking in the 97th percentile last season and the 65th percentile this season in scoring efficiency off of screens. That makes Harris someone teams have to keep tabs on at all times because he's in constant movement and needs little-to-no space to get his shot off.
As I wrote during the hiatus, a big reason the Raptors have been able to patch up the offence after losing Kawhi Leonard is because they are one of the few teams in the league that can have five 3-point shooters on the court at all times. It provides valuable spacing for everyone, most notably Kyle Lowry and Pascal Siakam, both of whom generate a lot of their offence on drives to the basket.
Harris is neither the creator nor defender that VanVleet is, but he would be able to replace VanVleet's 3-point shooting in the starting lineup while giving the Raptors a little more size in the backcourt.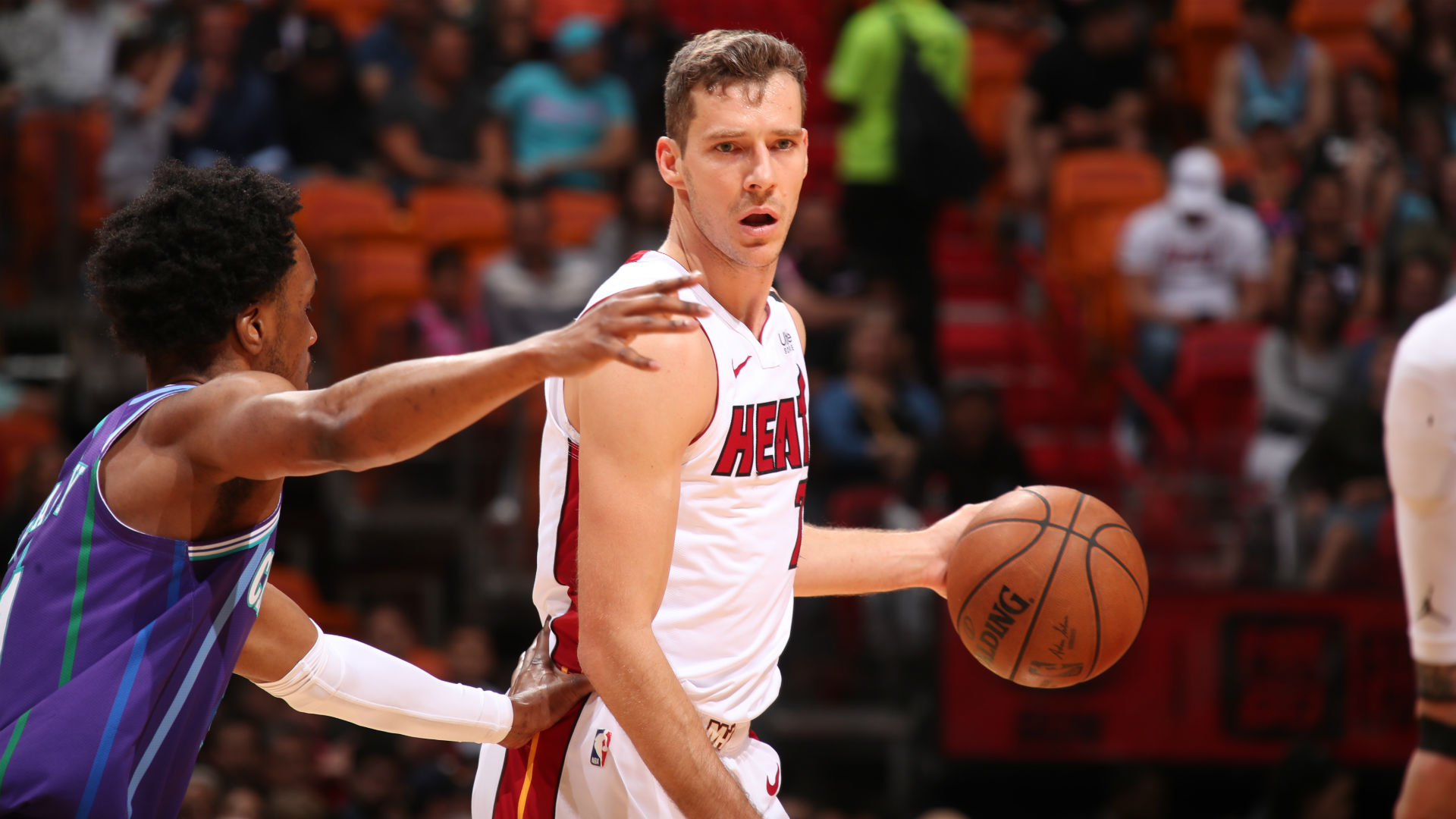 Status: Unrestricted
A replacement for: Fred VanVleet
Should the Raptors be looking for more of a combo guard, Dragic makes a lot of sense.
Dragic has been a point guard for basically his entire career, but he's a good enough shooter to share the backcourt with someone like Lowry. According to NBA.com, he's knocked down 36.3 percent of his catch-and-shoot 3s this season. He's been even more accurate in previous seasons, draining 37.4 percent of his catch-and-shoot 3s last season, 41.1 percent in 2017-18 and 40.1 percent in 2016-17.
The veteran would be a slight upgrade over VanVleet as a playmaker, particularly in pick-and-rolls. Not only is he averaging more points per game as the ball handler in pick-and-rolls than VanVleet is this season, he's also been more efficient. Whereas Dragic ranks in the 73rd percentile with 0.94 points per pick-and-roll possession, VanVleet ranks in the 49th percentile with 0.83 points per pick-and-roll possession.
If the Raptors were to sign him, Dragic would give them another playmaker who could take some pressure off of Lowry and Siakam.
Dragic is only two seasons removed from being an All-Star, but he's thrived as Miami's sixth man this season. (He also started his career as a sixth man on the Steve Nash-led Phoenix Suns, so this isn't the first time that he's come off the bench). Considering he's nowhere near the level of defender as VanVleet, he might actually be better suited as Lowry's backup than VanVleet's replacement in the starting lineup, paving the way for Powell to be a full-time starter.
Even so, Dragic's ability to play with and without the ball in his hands would make him a natural fit in Nick Nurse's system because he has the versatility to be deployed in different lineups.
Aron Baynes, C, Phoenix Suns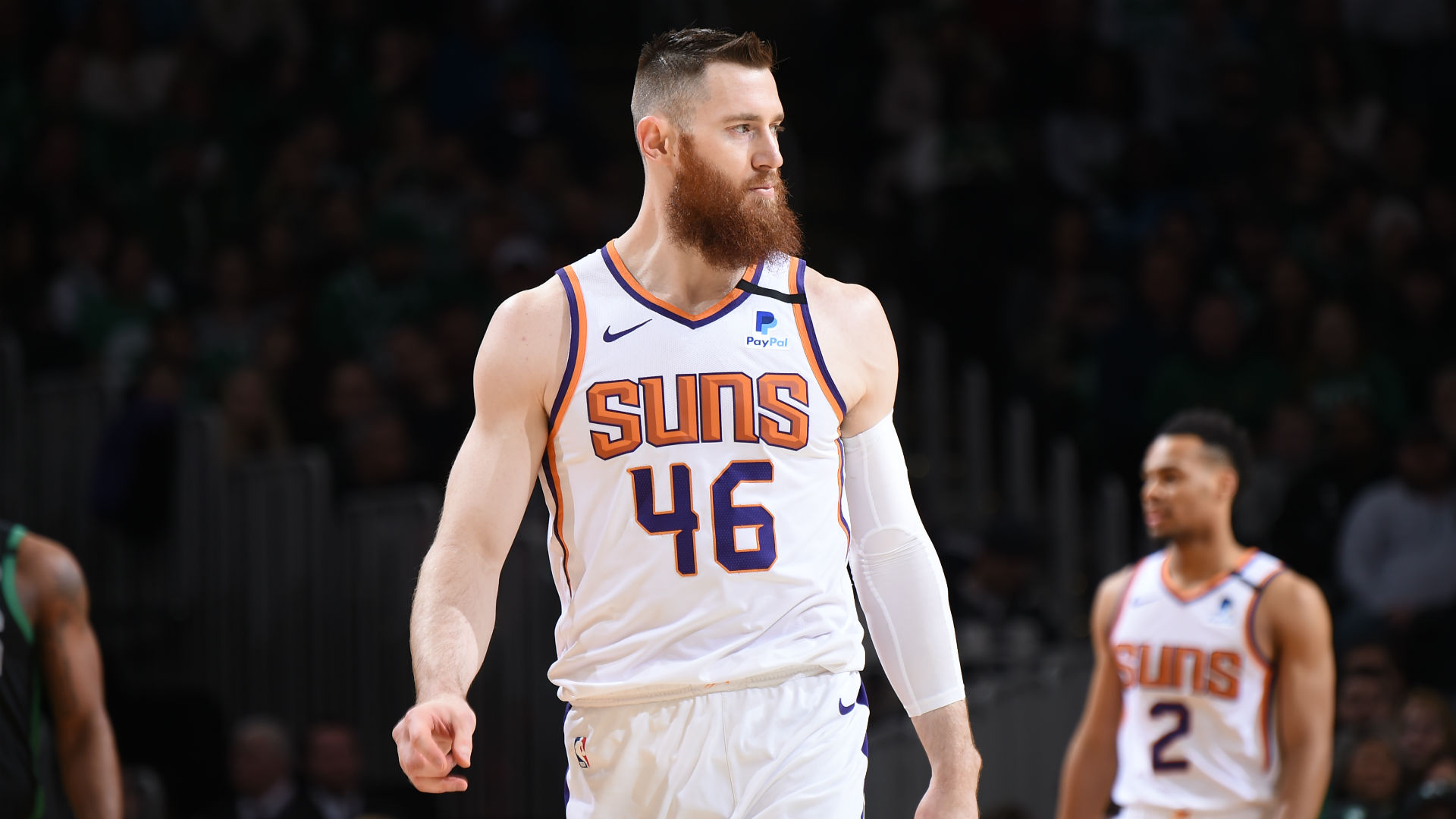 Status: Unrestricted
A replacement for: Marc Gasol or Serge Ibaka
The free agent market for centres this year isn't great.
The only full-time centres I had ahead of Gasol and Ibaka when I ranked the best players in free agency were Montrezl Harrell and Andre Drummond. Harrell is likely headed for a payday the Raptors either can't afford or don't want to get tied up in if they're determined to have cap space in 2021, and it seems as though Drummond is going to pick up his player option for next season, keeping him in Cleveland for the foreseeable future.
After those four, the best free agent centre is likely Baynes, who is averaging career highs of 11.5 point and 5.6 rebounds per game this season.
Baynes would be a downgrade from Ibaka in the scoring department and a downgrade from Gasol both as a defender and passer, but he's a smart defender, a brick wall of a screen-setter and a legitimate 3-point shooter. His development as a floor stretcher is actually quite remarkable. He's gone from not shooting 3s at all to being one of the best 3-point shooting centres in the league within a couple of seasons.
His numbers this season: 35.1 percent on 4.0 3-point attempts per game.
Baynes has run a little hot and cold, but he's had some truly outrageous showings, the most memorable being when he went for 37 points on 9-for-14 shooting from the perimeter in a win over the Portland Trail Blazers shortly before the season was suspended.
🔥 Baynes 37 PTS, 9 3PM 🔥@aronbaynes records career-highs in points and threes, lifting the @Suns over Portland! pic.twitter.com/q3AN8ARhEu

- NBA (@NBA) March 7, 2020
The biggest concern is health, as he was limited to 51 games last season and 42 games this season. If it wasn't a concern, there would likely be a much bigger market for him, which means that Baynes could potentially be a bargain.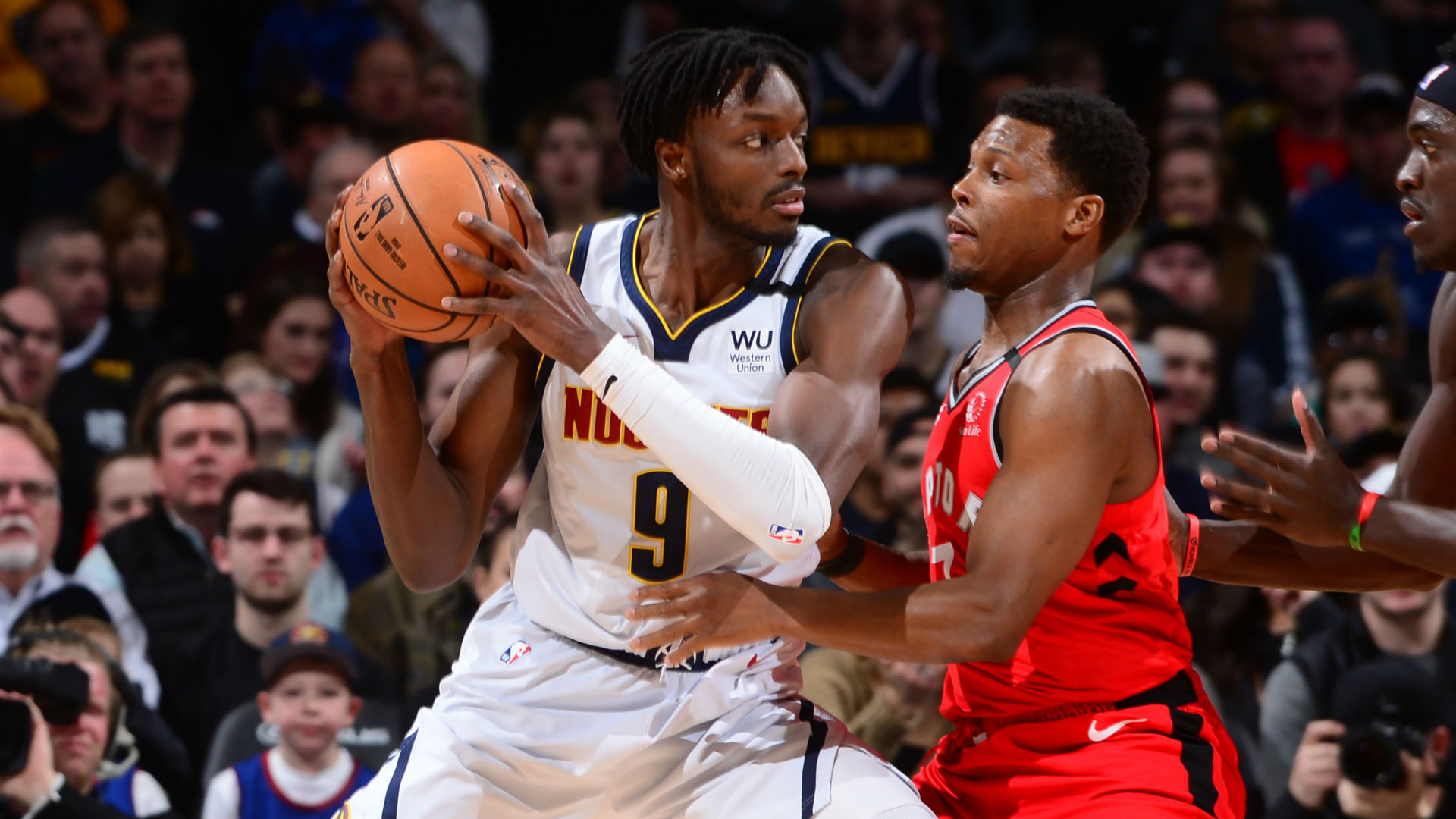 Status: Player option
A replacement for: Serge Ibaka or Chris Boucher
Grant has a player option in his contract for $9.3 million next season that he's made rather clear he doesn't intend on picking up.
Grant will almost certainly be able to field better offers from other teams if he does decide to test free agency, but he's still worth a mention because he'd thrive with the Raptors in an Ibaka or Boucher-like role off the bench. He's improved tremendously as a 3-point shooter over the last couple of seasons, to the point where he's canned 40.0 percent of his 3-point attempts on decent volume this season. He's also a big-time lob threat, as well as solid rim protector who has the versatility to guard multiple positions.
Based on data collected by Krishna Narsu of Nylon Calculus and Patrick Miller of The BBall Index, Grant has guarded primarily power forwards this season (35.7 percent of his minutes) but has spent a decent amount of time guarding small forwards (21.2 percent), shooting guards (16.3 percent) and centres (16.0 percent). That gives him a versatility rating of 78.0, which is slightly higher than Boucher's (72.0) and much higher than Ibaka's (59.7).
That alone doesn't mean Grant is a good defender, but he has proven to be a dynamic defender in his career and has been a part of good defences before. It's fun to imagine him flying around in Nurse's aggressive scheme that has turned the Raptors into the most creative defensive team in the league.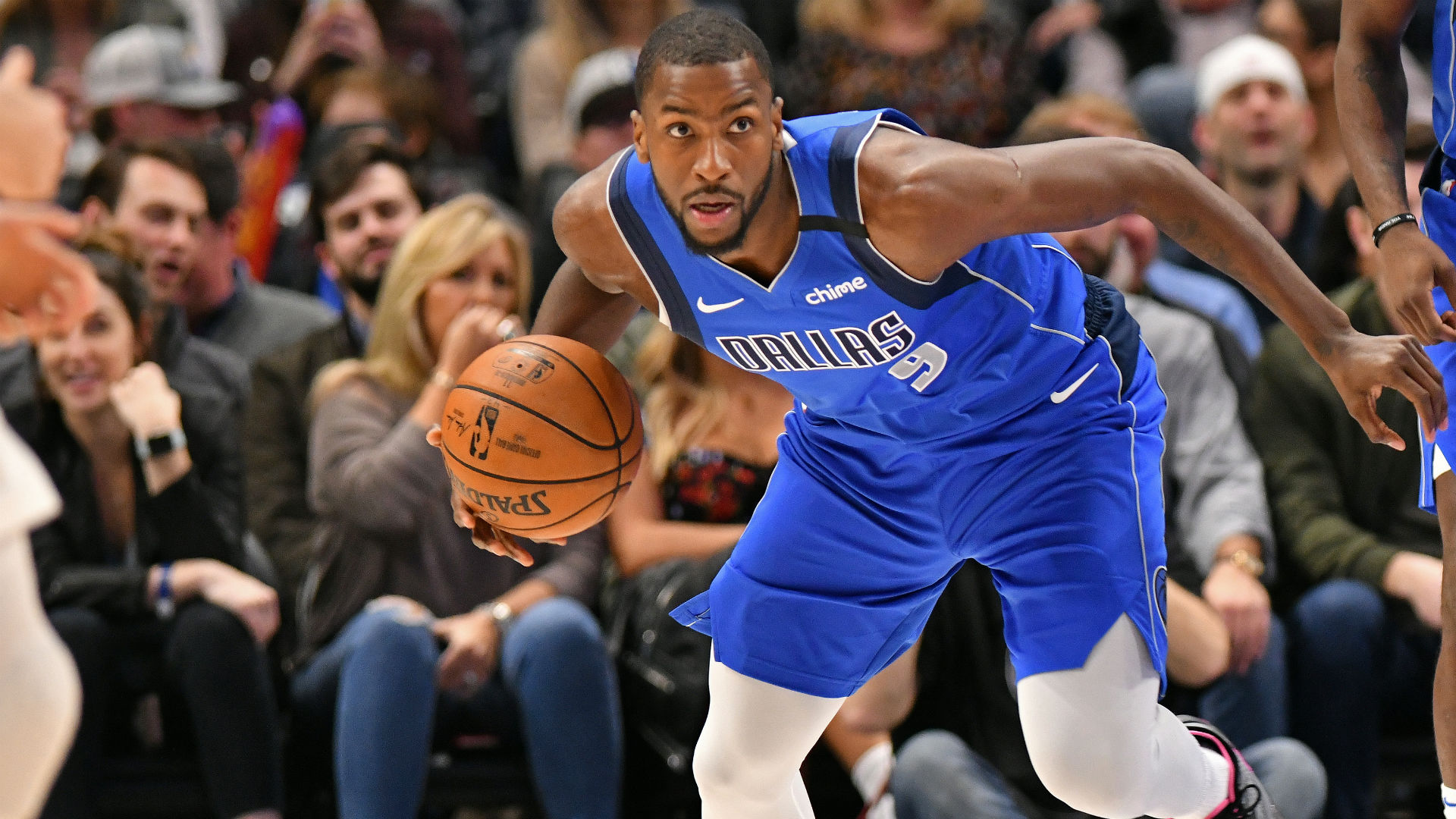 Status: Unrestricted
A replacement for: Rondae Hollis-Jefferson
Kidd-Gilchrist is a small forward turned power forward who can guard multiple positions on defence but provides little-to-no spacing on offence.
Sound familiar?
If Hollis-Jefferson does leave the Raptors in free agency this offseason, Kidd-Gilchrist could be Toronto's latest reclamation project. He's having the worst season of his career - Kidd-Gilchrist is averaging 2.5 points on 31.7 percent shooting from the field in limited minutes off the bench - but the Raptors would be able to surround him with the type of shooting he needs to play to his strengths on offence as a small-ball centre, much like they have with Hollis-Jefferson, allowing him to shine as a do-it-all defender on the other end of the court.
Kidd-Gilchrist has had some success in that role before. Charlotte's most-used Kidd-Gilchrist-at-centre lineup in 2017-18 was actually one of its most effective on the season. While we haven't seen much of it since - Kidd-Gilchrist was buried on Charlotte's bench to start the season and hasn't played much since joining Dallas - it's something we could see the Mavericks break out in Orlando because they too have the means to go small with Kidd-Gilchrist at centre.
Like Grant, Kidd-Gilchrist fits the mould of a player that might look much better utilized within Nick Nurse's system.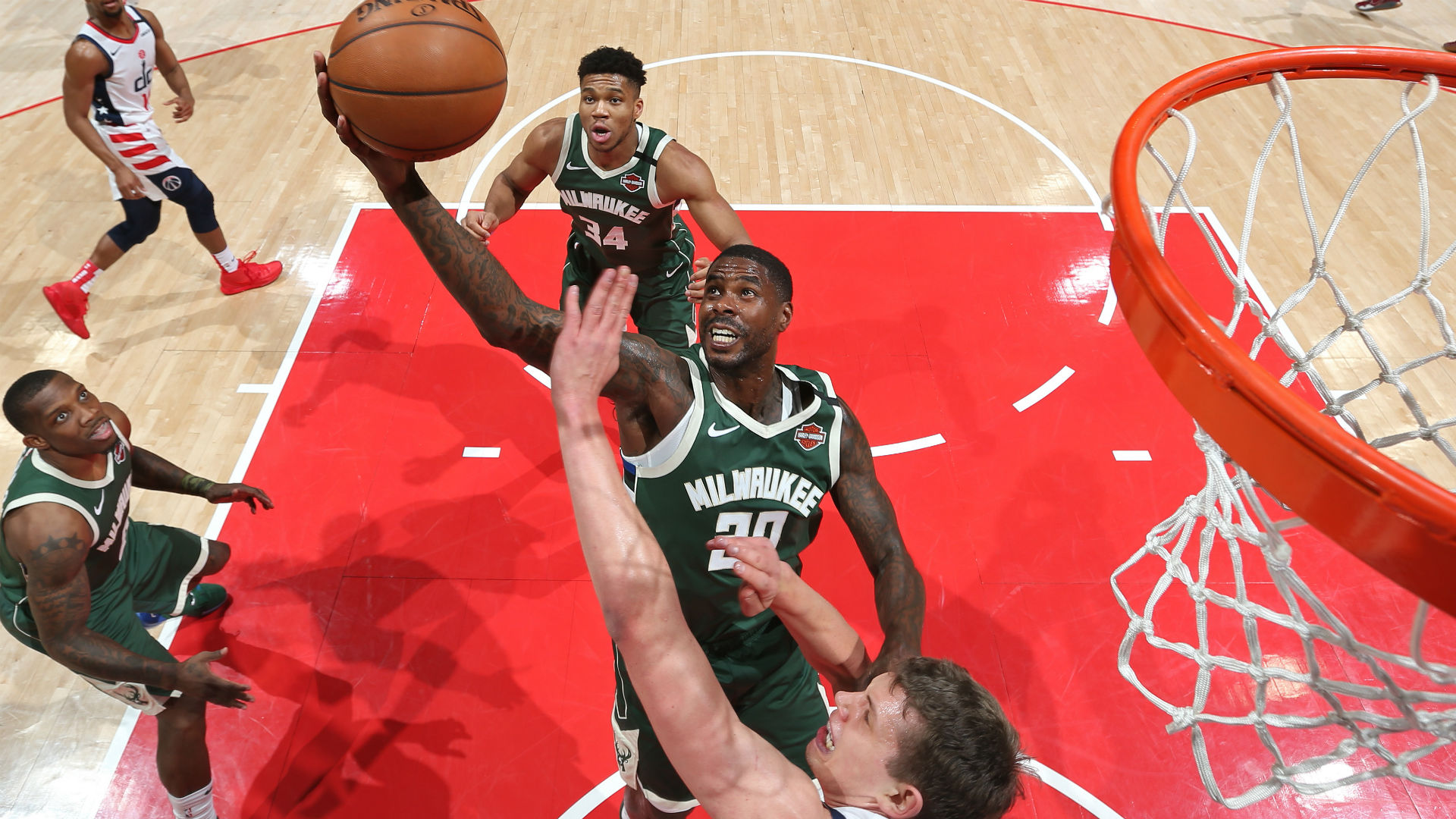 Status: Unrestricted
A replacement for: Chris Boucher or Rondae Hollis-Jefferson
Consider Williams a safer option than Kidd-Gilchrist.
His best days are far behind him, but Williams is a reliable veteran who can space the floor on offence and hold his own on defence. He's a career 36.2 percent 3-point shooter and he's comfortable guarding both forward positions and some centres.
Williams will have plenty of eyes on him in Orlando now that he's playing for the Bucks. He'll likely serve as Giannis Antetokounmpo's backup at power forward and could see some minutes next to him when the Bucks go smaller with Antetokounmpo at centre, as Williams is a better perimeter defender than Brook Lopez, Robin Lopez and Ersan Ilyasova.
Williams would play a similar role on the Raptors - a backup at power forward who could play next to a traditional big or Siakam depending on the lineup.
As a seventh or eighth man, Williams still has a lot of value.
Honourable Mention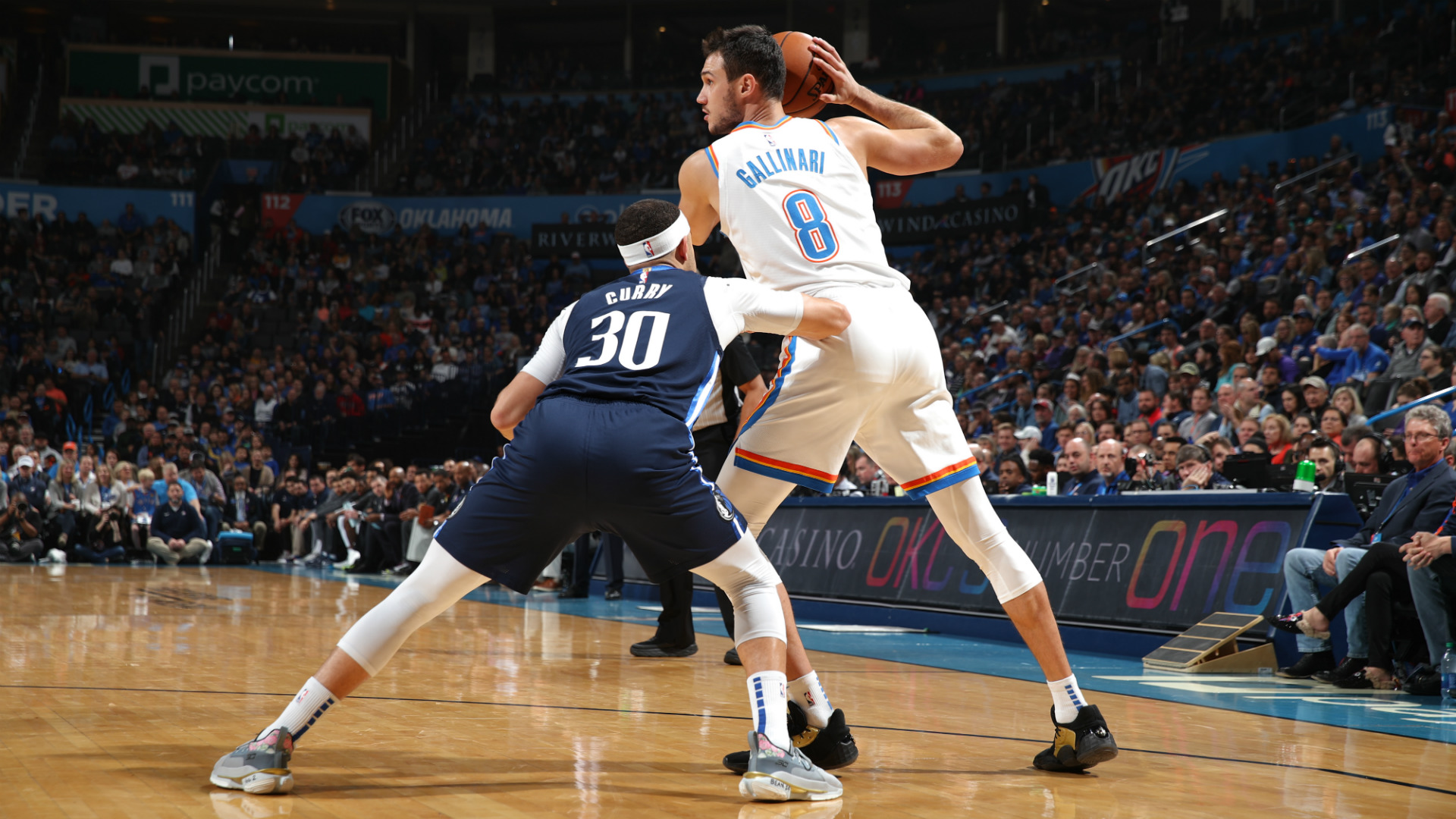 Danilo Gallinari, F, Oklahoma City Thunder (Unrestricted) - Gallinari is one of the best stretch fours available in free agency. The problem? He's going to be highly sought after. The Miami Heat are one particular team that has been linked to him before. The Heat have more projected cap space than the Raptors and could offer him a bigger role, making him a long shot for Toronto.
Paul Millsap, F, Denver Nuggets (Unrestricted) - It's going to be interesting to see what the market is like for Millsap this offseason. His days of being an All-Star are over and he's dealt with injuries this season, but he's a capable 3-point shooter and an incredibly smart defender. As long as the Raptors wouldn't have to break the bank to get him, he'd be worth pursuing as a replacement for Ibaka.
Wesley Matthews, G, Milwaukee Bucks (Player option) - You know what you're going to get from Matthews at this stage of his career: 3-point shooting and solid perimeter defence. If the Raptors were to lose VanVleet and strike out on Harris and Dragic, Matthews wouldn't be a bad option, even if he's only a stopgap at shooting guard.
Meyers Leonard, C, Miami Heat (Unrestricted) - If the Raptors were to lose Ibaka or Gasol and strike out on Baynes, Leonard would be worth a look. He's started in every game he's appeared in with the Heat this season and is shooting an impressive 42.9 percent from 3. He provides valuable spacing as a stretch five and while not a prolific shot-blocker, he's a solid anchor.
The views on this page do not necessarily reflect the views of the NBA or its clubs.