What's more indicative of the better season:
Prolific numbers with a bigger role on a non-contending team.
Consistent impact with a smaller role on a contending team.
That's often one of the sticking points when it comes to evaluating rookies. Value can often be in the eye of the beholder when it comes to judging rookie performances and slotting in the 10 rookies worthy of making the All-Rookie team.
For some rookies, there's not much nuance needed. It doesn't take a rocket scientist to identify Ja Morant or Zion Williamson as no-brainer selections.
But where it becomes trickier is teasing out whether a player's production stems from opportunity or ability. Depending on the team they're drafted to - or in the case of undrafted rookies, signed to - rookie seasons are often muddied by the context of teammates and overall team expectations.
Which takes us to Terence Davis.
MORE: Ranking the top 10 rookies ahead of the Orlando restart
Have there been 10 rookies to put up more prolific numbers? Absolutely.
Have there been 10 rookies to play meaningful minutes on a legitimate title contender? Absolutely not. Far from it.
How do you compare Davis's season to that of someone like Coby White who fired away with a green light all season long devoid of any real expectation to win on a team in the midst of yet another rebuild?
NBA.com's Gilbert McGregor recently put forth his All-Rookie selections as we stand heading into the restart in Orlando, a group of 10 which did NOT include Davis. Did Davis get snubbed? Or was it right to leave him off?
Four of our writers weigh in.
Micah Adams (@MicahAdams13): He should make it.
At some point, winning needs to trump inflated stats that are merely a byproduct of circumstance. More than any other rookie outside of Morant and Williamson, Davis embodies the ethos of his entire team. Throughout the season, no current playoff team suffered more injuries than the Raptors who have played musical chairs with lineups since essentially the first week of the season. They've somehow managed to make it this far with the third-best record in the entire league thanks to a next-man-up mentality that permeates throughout the entire locker room.
Not only is Davis the only player to appear in every single game for the Raptors, the undrafted swingman has earned every ounce of every opportunity extended his way. When he's on the floor, good things happen. The Raptors are 5.7 points per 100 possessions better whenever he's on the floor, third-best on the team behind only Pascal Siakam and Marc Gasol. He's been a plus defensively and has seamlessly picked up on Toronto's advanced defensive schemes, no small feat for anyone let alone a rookie. He's knocked down just a hair under 40 percent of his shots from beyond the arc and looks every bit the part of an impact 3-and-D wing.
I don't care that 19 rookies are averaging more points per game. I don't care that 15 rookies have played more minutes. Winning matters and Davis should be rewarded if nothing else than to send a signal to the rest of the league that there's far more to making an impact as a young player than stuffing a box score full of empty calories.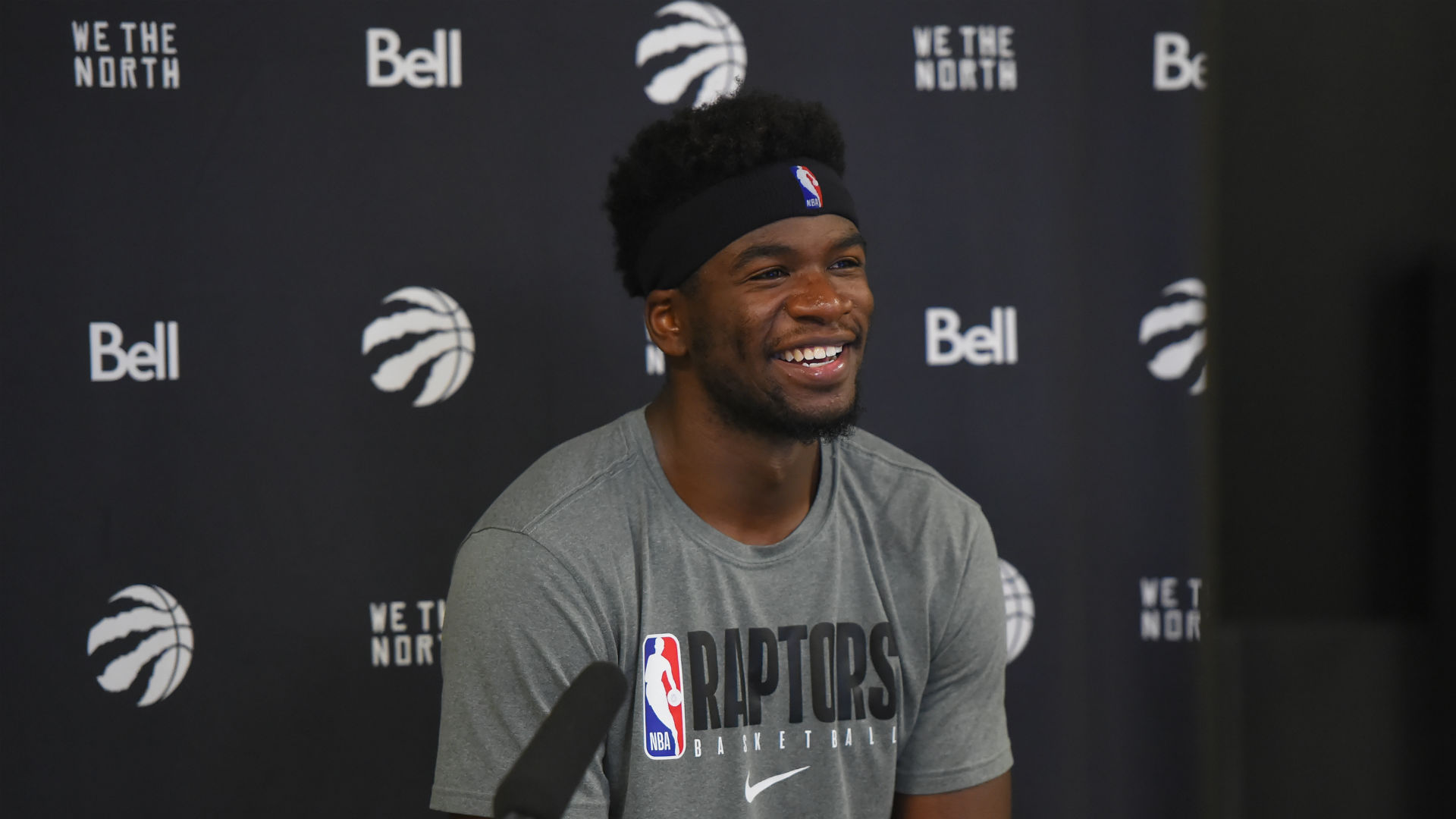 Gilbert McGregor (@GMcGregor21): This is the part where I have to double down.
It wasn't an easy decision, but Davis shouldn't make it. Unlike All-NBA, which boasts three teams, there are only two All-Rookie Teams, which works against Davis' favour. As impressive as contributing to a contender is, I still have to put a little more stock into the numbers.
To be fair, six of the 10 rookies I chose for my All-Rookie Teams will be participating in the NBA's restart and two of them - Kendrick Nunn and Tyler Herro - have the opportunity to make big contributions to a team that can make noise in the playoffs while the others - Ja Morant, Zion Williamson, Brandon Clarke and Rui Hachimura - will have a large part in their respective teams' ability to make it to the postseason.
Don't get me wrong, Davis has been great this season, but by the above parameters, wouldn't that mean Michael Porter Jr. deserves equal consideration? Matisse Thybulle? Luguentz Dort? It can be argued that either of the aforementioned three can have an equal impact on their teams' successes, if not greater, which makes the consideration of rookies on contending teams a slippery slope. Where's the cut-off?
It would all be much simpler if there were 15 slots but since there aren't, I had to give a slight edge to the guys with the gaudy numbers. It's too much to ignore.
Carlan Gay (@TheCarlanGay): Terence Davis was snubbed in the Rising Stars Challenge, let's not do it to him again.
He should absolutely be on the All-Rookie Team. Look, there are a ton of better with better counting stats then Davis, but Davis has contributed to winning far more than most of the rookies in question. Davis is the only player on the Raptors to play in all 64 of their games, and that's a team that currently sits with the third-best record in the league.
Micah already talked about the impact he's had on the floor for the Raps this season, but consider this: Davis' net rating of 10.0 is on par with Zion Williamson's 10.4 net rating this season. His 39.6 percent from 3-point range is better than sharpshooter Tyler Herro. His 2.60 real plus-minus ranks sixth among all shooting guards.
As Micah said, who cares if he's not playing a ton of minutes, he's been productive in the time he's getting and that's going towards wins. At the end of the day, winning matters.
The views on this page do not necessarily reflect the views of the NBA or its clubs.