Scott Rafferty (@crabdribbles): Let's get straight to it.
There have been reports that James Harden would like to be traded from the Houston Rockets. The Brooklyn Nets and Philadelphia 76ers are the two teams that have been mentioned as potential destinations for him, but, according to ESPN's Adrian Wojnarowski and Tim MacMahon, Harden is open to being traded to a contender.
That opens the door for a number of teams, as I broke down in a story earlier this week.
One team I included as an honorable mention in that story was the Toronto Raptors. There have been no reports linking the Raptors to Harden, but Toronto is a piece away from being a legitimate contender, hasn't shied away from pursuing a superstar before and have the assets that could interest Houston should it be looking to move Harden. The Raptors might not be the first team that comes to mind for many as a potential destination for Harden, but I don't think they can be ignored for those reasons.
With that in mind, I have one simple question: Carlan, do you think the Raptors should pursue Harden if he is indeed available?
Carlan Gay (@TheCarlanGay): My answer isn't no.
I think anyone that is opposed to Harden becoming a Raptor is foolish and doesn't understand how good Harden is. But I can't say outright yes because I need to know what happens with Giannis Antetokounmpo. It's not that I think Giannis is a better player or that he'll fit the Raptors better (I'm sure we'll talk more about that). But if the Raptors are able to get the two-time MVP to Toronto it will likely be through free agency. If that's the case, getting Giannis for cap space as opposed to trading assets for Harden is an easy decision for me.
So right now I say no because Giannis is in play, but if he re-signs long term in Milwaukee then I'm all-in on the Harden trade.
I think I know where you stand but let's see if you surprise me...
Rafferty: I know I said it's a simple question ... but it's not.
Here's the thing. All things considered, the Raptors didn't have to give up a ton to get Kawhi Leonard two seasons ago. Parting ways with DeMar DeRozan obviously hurt, but they didn't have to sacrifice their future to get Leonard, in large part because he was coming off of an injury-riddled season and he had only one more year remaining on his contract. (We all know how that worked out).
If the Raptors were to trade for Harden, who is one of the more durable players in the league and has two more years remaining on his contract, plus a player option worth $46.9 million in 2022-23, they would probably have to give up a lot.
As Wojnarowki and MacMahon reported, the Rockets are looking for a package that includes "a young franchise cornerstone and a bundle of first-round picks and/or talented players on rookie contracts" in return for Harden. Through that lens, it's hard to believe the Raptors could acquire Harden without giving up something along the lines of Pascal Siakam, OG Anunoby and a number of future first-round picks.
So if the question is simply should the Raptors pursue Harden, the answer is a clear yes in my mind. Players like him rarely become available and he'd fix Toronto's biggest problem (halfcourt offence). The real question is how much should the Raptors give up to get Harden. That's where this gets tricky.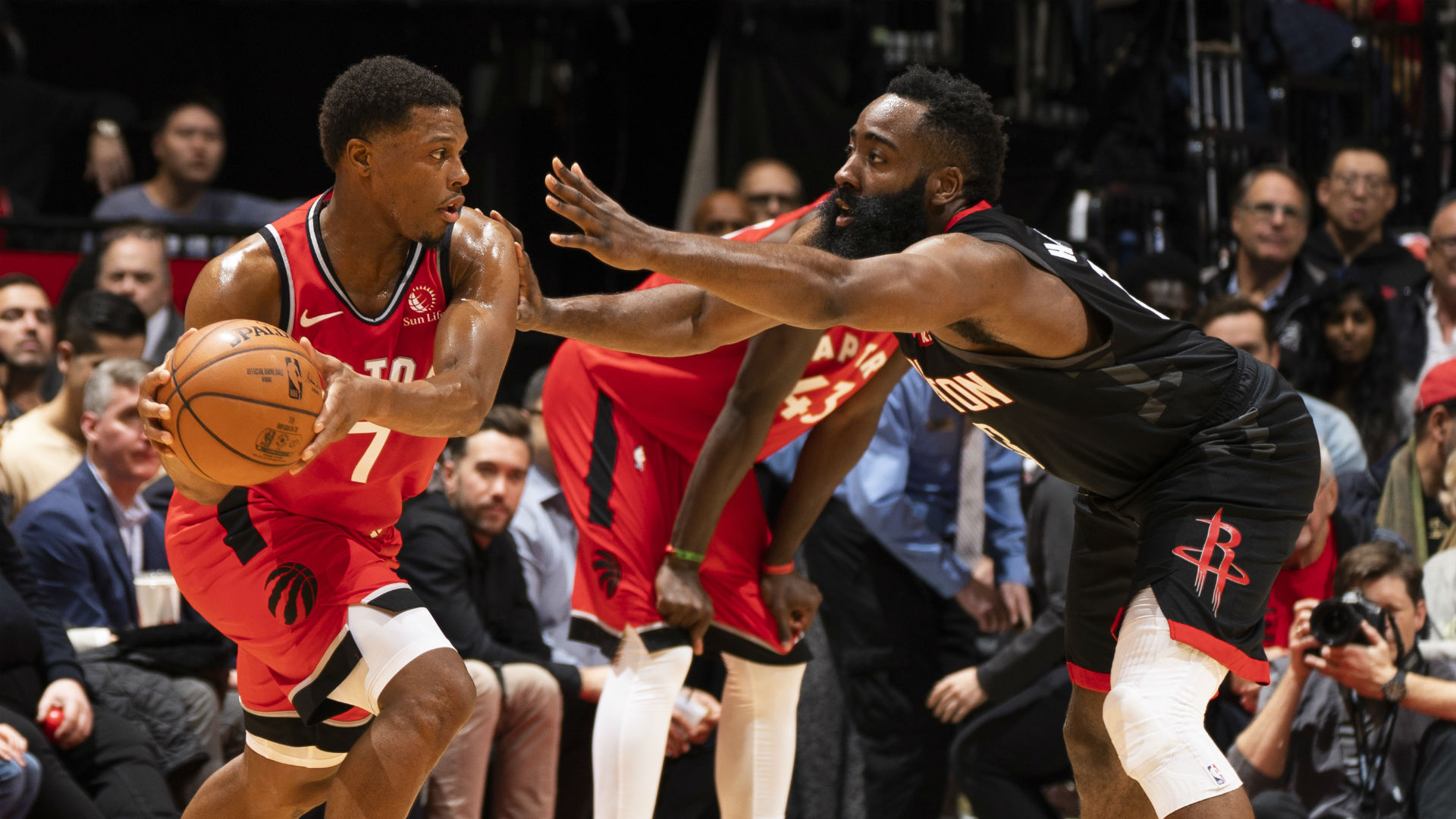 Gay: Well, this is going to rock the Raptors fanbase, but if Kyle Lowry gets you James Harden, then it has to be done.
No one respects Lowry more than me. He's the greatest Raptor of all-time and a stone-cold lock as a Hall of Famer in my opinion. But this is a tough business and sometimes tough decisions are made in the name of winning. We've already seen that Masai Ujiri is willing to be the bad guy in the past with the DeRozan move getting Kawhi. Trading Lowry now would have the same reaction, but if you take the emotions out of it: A) the salary works B) he's expiring, which might give Houston the cap relief to start their rebuild.
We'd have to add another piece salary-wise to make the Lowry move work, and that would be Norman Powell, a player Houston can't build around but they can build with. Draft picks I'm sure would be attached.
In terms of the draft picks, we've seen how the Raptors have hit with undrafted players and how they've developed their picks. That should ease the minds of fans who tend to overvalue draft picks anyway. Draft picks are nice to have but you have to hit on them, and the Raptors have hit without even using them, so I'm cool with them "mortgaging the future" for the type of player Harden is.
Bottom line in Toronto, you'd once again have two All-Star and a borderline All-Star in Fred VanVleet with a two-year window to win a ring. I think that would be worth it.
Rafferty: I mean, if the Raptors could get Harden without parting ways with VanVleet or Siakam, you do it in a heartbeat. I just have a hard time believing that the Rockets would be interested in trading him for a package revolved around Lowry. That's no disrespect to Lowry, but if the Rockets are going to trade an eight-time All-Star, three-time scoring champion and one-time MVP who is still in the prime of his career, they need to get someone in return that they can build a future around. 34 year old Lowry is not that.
Besides, the Rockets just acquired John Wall, who has two more years remaining on his contract, plus a $47.3 million player option in 2022-23 that I'm guessing he's going to pick up. They don't need a point guard.
Gay: No, but they need cap relief.
Either way, it's a long shot, you're right. But the market isn't exactly booming. If it was, Harden would've already been traded. The longer this plays out, the more likely Houston's asking price will diminish. The leverage the Rockets have is that Harden is on contract for at least two years. That first year starts in two weeks time.
How do you feel about the fit? Because I imagine a lot of people are worried about Harden's style of play and how it affects their team
Rafferty: I'm not sure about the first part by the way. I feel like the market not exactly booming for Harden right now is because so many teams want to go into this season seeing what they have. But if the 76ers, Nets, Denver Nuggets or Miami Heat get off to a slow start, that's when I could see teams buffing up their offers.
Again, Harden is a superstar who is still in the prime of his career. Players like him don't become available often. If he is traded, the Rockets are going to get a massive haul for him.
As for the concerns about Harden's style of play, I get it. Harden is the most dominant isolation scorer we've ever seen and hasn't shown much of a willingness to do much when he doesn't have the ball in his hands. He's still an elite offence unto himself, and I think a coach like Nick Nurse would be able to figure out how to make it work.
What about you?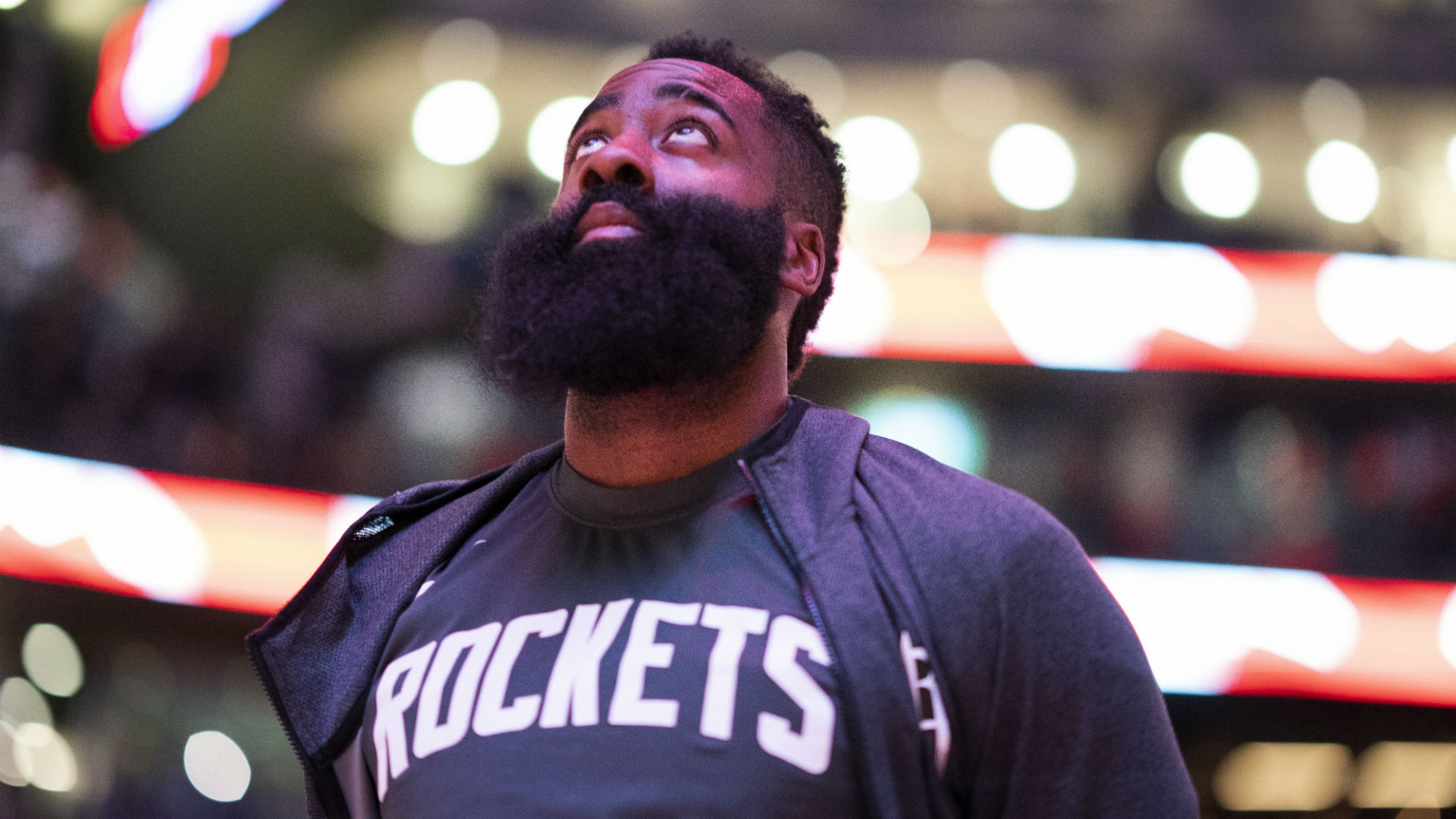 Gay: I'm with you. Part of the reason Harden has been so iso-dominate is because of the system the Rockets felt they could win with. And let's face it, it has worked out pretty well - they came a quarter away from making a Finals doing it. For the voices that believe Harden can't change, they're probably the same people that didn't believe Harden could go from a bench/role player to a go-to superstar in the first place, so I'll ignore them.
Besides, no matter what star player you invite to your team there's going to be an adjustment. Giannis isn't a seamless fit, neither is LeBron, neither is Harden. All-Stars present their own set of issues, that's why you build around them and don't force them to adapt to you. But I think Harden is capable of playing a different style and being effective. He wants to win that's the reason he wants out, so I have to assume he'll adjust his game for the betterment of a championship.
Rafferty: Nurse figured it out with Leonard. Harden and Leonard are different players, but to your point, any superstar is going to force you to adjust. Nurse has at least shown that he can work a superstar into his system, which is the important thing.
Quick aside: Harden scored a total of 1,075 points in isolation last season. Want to guess how many teams (other than the Rockets, of course) surpassed that number?
Gay: I'd say one...
Rafferty: The answer is ... zero. He outscored every team in the league in isolation by himself.
Oh, and Harden ranked in the 92nd percentile with an average of 1.12 points per isolation possession. He's a cheat code.
Gay: Yeah, one the Raptors could've used last season where they finished in the 59th percentile in isolation scoring as a team after enjoying the 82rd percentile the year before with a superstar.
Rafferty: The last time the Raptors traded for a disgruntled star from Texas, it worked out pretty well. TBD if history repeats itself.
The views on this page do not necessarily reflect the views of the NBA or its clubs.