The trade deadline will be here before you know it.
This season, teams have until 3:00 p.m. ET on March 25 to make trades. Time will tell if this season's trade deadline will be as chaotic as the last two, but there being as many 26 teams still in the hunt for a spot in the playoffs could make for an interesting mix of buyers and sellers.
One team in particular that could have some tough decisions to make is the Toronto Raptors, who have bounced back from a slow start but are still two games below .500.
Should the Raptors be one of the teams looking to buy at the trade deadline or should they be looking to sell?
Why the Toronto Raptors should be buyers at the trade deadline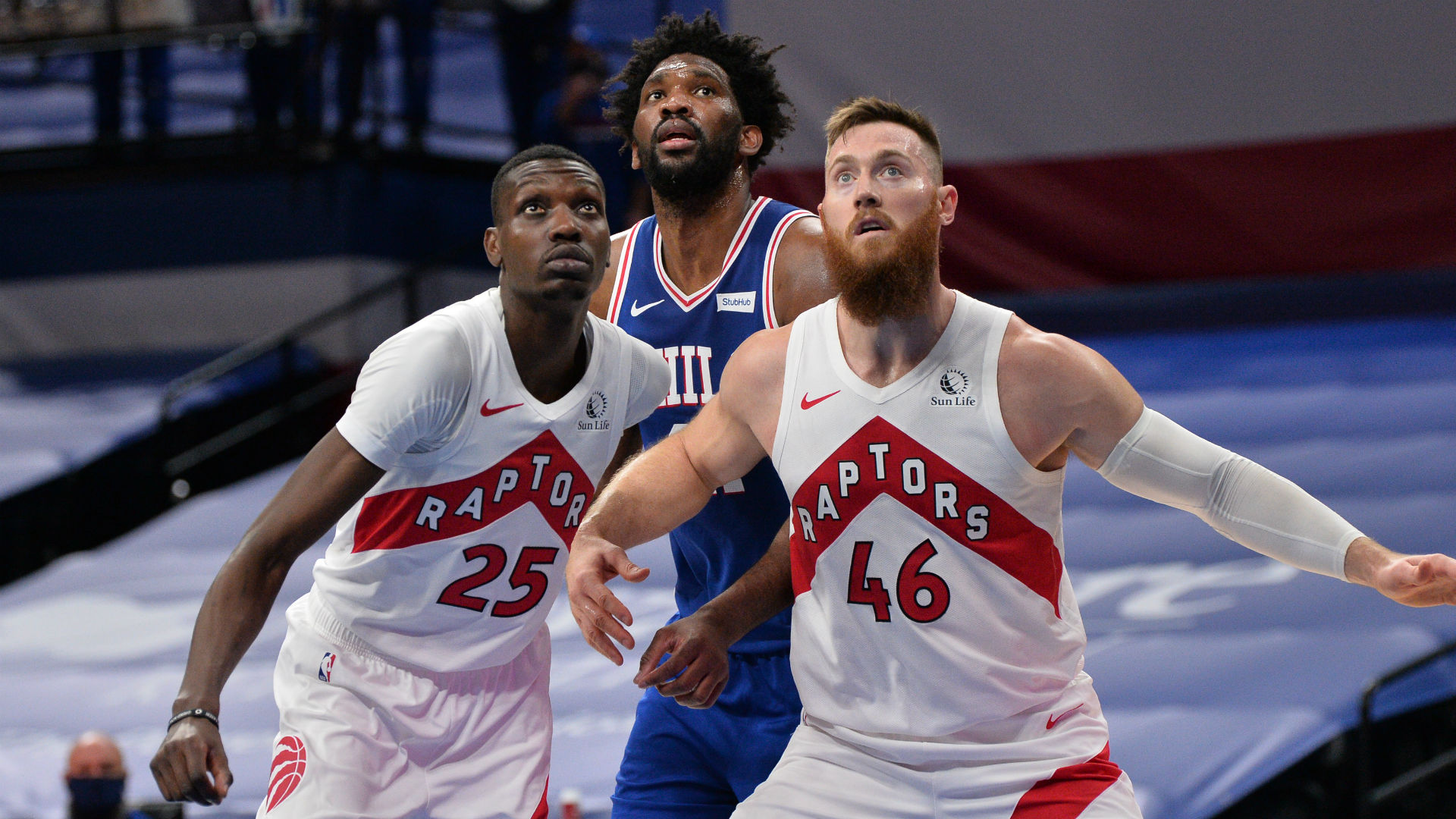 This is more about staying the course than being "buyers" at the trade deadline.
The only position the Raptors could really do with an upgrade right now is centre. As much of a revelation as Chris Boucher has been, he's a little undersized to be a full-time centre. As for Aron Baynes, he's been better lately, but it's still been a struggle for him on the season as a whole.
If there's a centre the Raptors can get without having to give up Kyle Lowry, Fred VanVleet, Pascal Siakam or OG Anunoby, they should at least explore it, even if it costs them Norman Powell. (What kind of centre they could get without including Lowry, VanVleet, Siakam or Anunoby, I don't know, but there might be a needle-mover out there). Otherwise, I think they're better off sticking with what they have.
Ultimately, I have faith in this team being better than they were in the first half of the season. They've actually been quite a bit better offensively than they were last season, and they feel significantly better than their 18th ranked defence would have you believe. If they stay healthy and get the right matchups, I could absolutely see them making it out of the first round and giving a team like the Philadelphia 76ers and Milwaukee Bucks a run for their money in the second round.
Considering the Raptors have VanVleet, Siakam and Anunoby under contract for the foreseeable future, those playoffs reps are important.
The biggest risk the Raptors run in standing pat or being buyers at the trade deadline, of course, is Powell and/or Lowry walking for nothing as unrestricted free agents in the offseason. (I'm assuming that's going to be a big part of Carlan Gay's case below for why they should be sellers). As much as that would hurt, especially after seeing Kawhi Leonard, Serge Ibaka and Marc Gasol leave for nothing the last two offseasons, I think this team has too much potential to make some noise this season to hit the reset button.
Convince me I'm wrong.
- Scott Rafferty (@crabdribbles)
Why the Toronto Raptors should be sellers at the trade deadline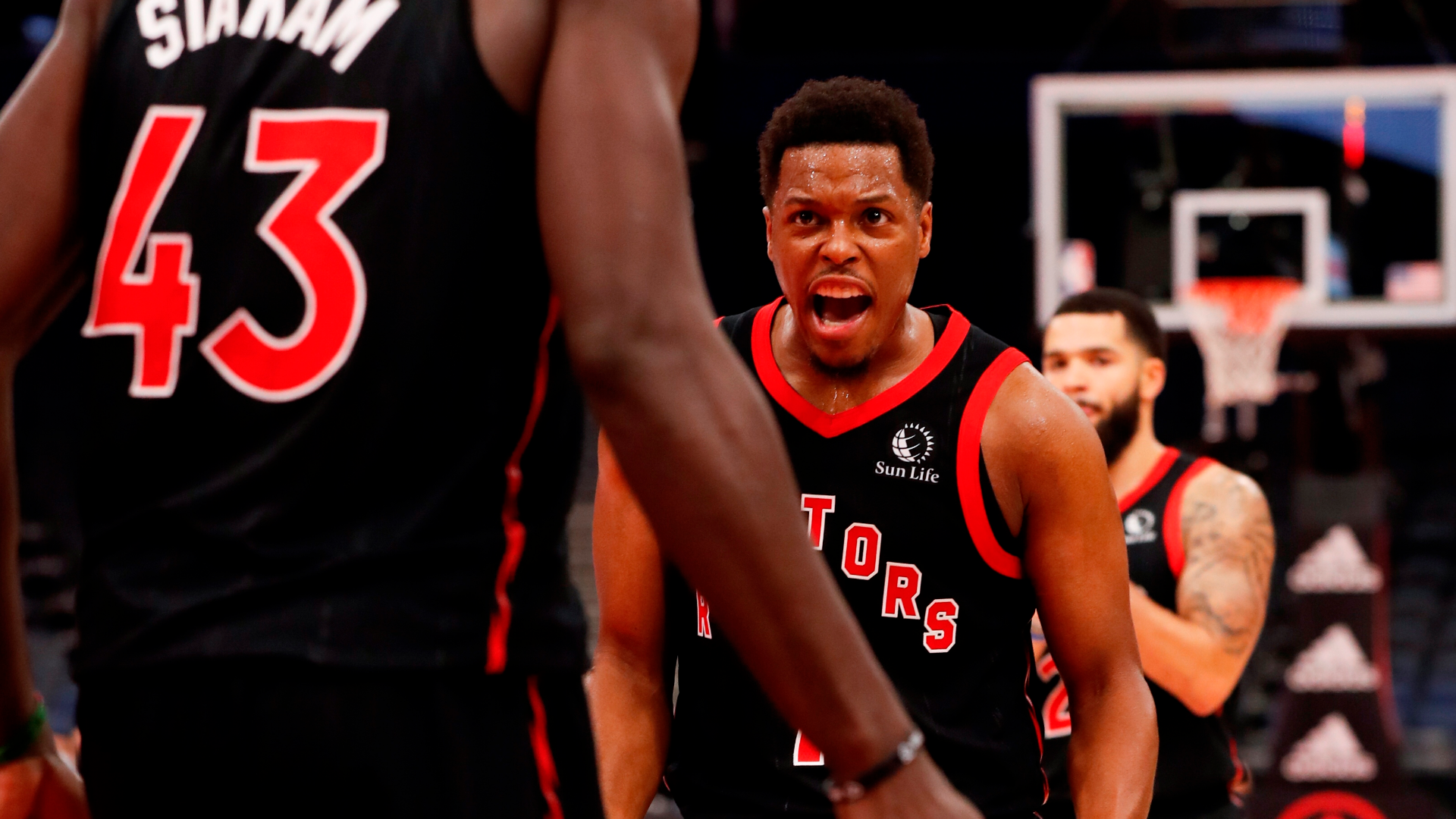 Is this team good enough to make the second round of the playoffs as currently constructed? Absolutely. But so what? These aren't your grandparents' Raptors. This isn't the franchise that's just happy to be here and happy to compete in the playoffs. Those years are over.
There's a new standard, one that comes with winning a championship. Once you do it once, you want to do it again. Does that mean that there's no value in being competitive - as this team is - and making a run in the playoffs? No. But you also have to be realistic about what this team's peak is and where it will be in the future.
As Scott mentioned, Siakam, VanVleet and Anunoby will likely form Toronto's core for the foreseeable future. At some point, you're going to have to decide when and how you're going to build around that. There's no time like the present in my opinion. This is why I think they should move Lowry if they have the opportunity to do so. The only concessions they should make is working with him on finding a team he'd be interested in going to. He deserves that. He's been the heart and soul of the franchise and is the best to ever wear the uniform. The least you can do is work with him.
As much as I love Powell, I also see a scenario where a team outbids the Raptors in the offseason, so why not try and get something back for him now?
If the Raptors were to move both Powell and Lowry, they'd officially enter the reload process. With the next couple of drafts expected to be strong (assuming you get draft capital back in the deal), coupled with the Raptors' ability to develop talent, the team could be able to once again be looking to make deep playoff runs before the VanVleet, Siakam and OG deals are up.
Would it be popular in the moment? No, but this team's ceiling is limited. How long are you willing to wait before you can lift it again?
It's not an easy decision to make in regards to Lowry. Outside of his standing with the team, it will be very hard to move him somewhere that makes sense for both him and the Raptors. The title contenders have little assets and the teams with assets are all way further away from a title than Lowry might want to be involved with. If the reports that Lowry isn't looking to take a big discount just to stay with the franchise are true then at some point you have to make a call and get something instead of nothing.
- Carlan Gay (@TheCarlanGay)
The views on this page do not necessarily represent the views of the NBA or its clubs.