When the Toronto Raptors beat the odds and landed the No. 4 pick in the 2021 NBA Draft, speculation started brewing as to who they would select.
The expectation was that in some order, Cade Cunningham, Jalen Green and Evan Mobley would be the first three players off of a draft board loaded with potential. Beyond that, there was no consensus on who the fourth-best player would be.
ROOKIE ROUND-UP: First impressions from top draft picks
It was widely assumed the pick would be made based off of fit, which led to all signs pointing in one direction for the Raptors.
The writing was on the wall that veteran guard Kyle Lowry would be headed elsewhere in free agency, leaving a greatest player in franchise history-sized void at the point guard position. With Gonzaga freshman Jalen Suggs standing out as a renowned floor general, leader and winner, he became the anticipated pick for Toronto, all the way up until NBA commissioner Adam Silver stepped to the podium to announce the franchise's selection.
With the fourth pick in the 2021 NBA Draft, the Toronto Raptors select... Scottie Barnes, Florida State University.
There was an audible gasp at the Barclays Center in Brooklyn - the noise of genuine shock from the NBA world in real-time.
Suggs went to the Orlando Magic with the very next pick, sparking immediate debate about the Raptors' selection. It was right then and there where the two joined an ever-growing list of players who will forever be linked to through the draft.
NBA League Pass: Sign up to unlock live out-of-market games (7-day free trial)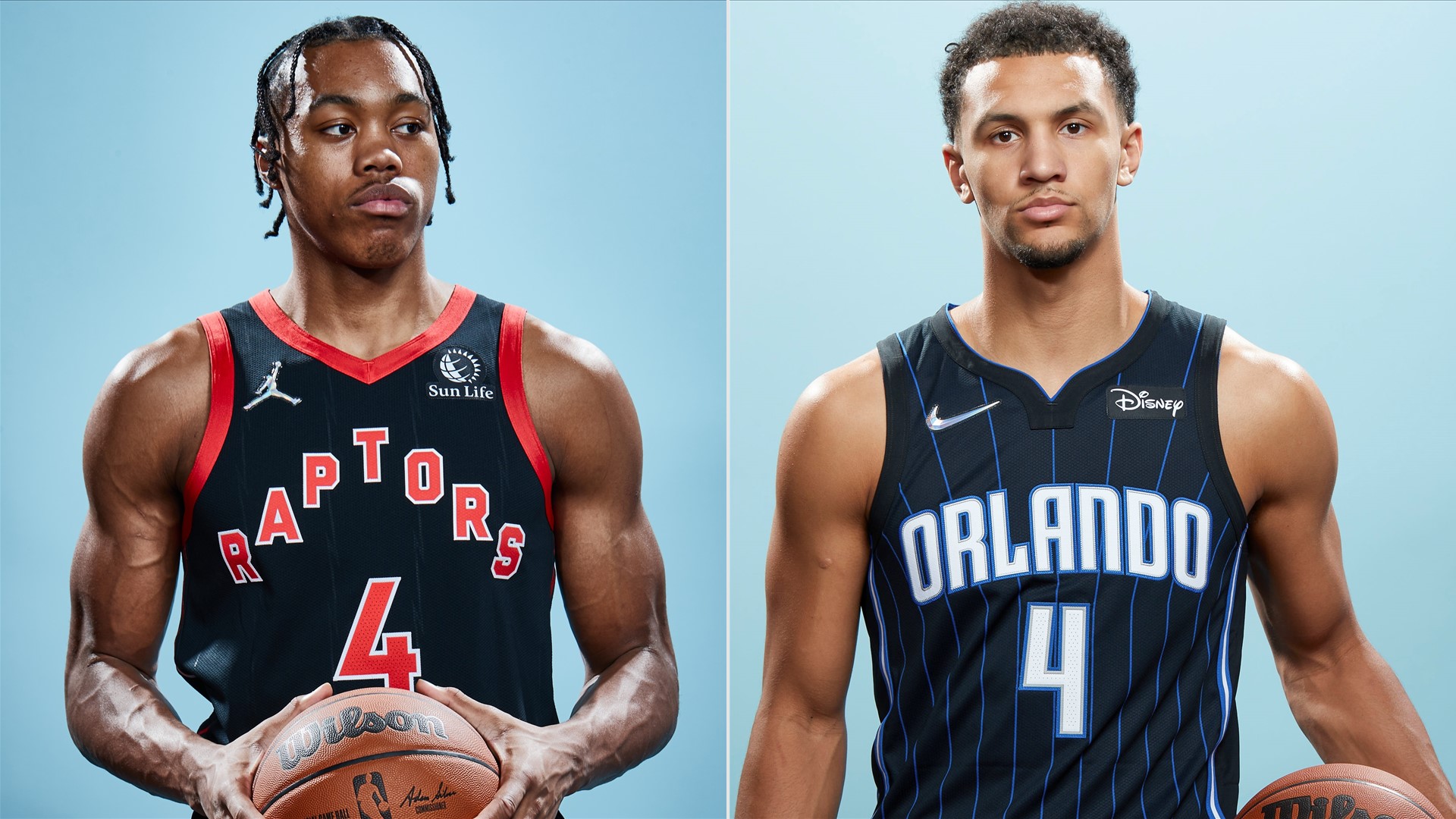 You can trace draft class rivalries all the way back to 1979 and the days of Larry Bird and Magic Johnson (even though they weren't technically in the same draft class, but they shared the same rookie season following one of college basketball's all-time greatest rivalries). Others like Hakeem Olajuwon and Michael Jordan in 1984 and LeBron James and Carmelo Anthony in 2003 stand out, as well.
Recently, draft class rivalries - or comparisons - seem to be more prominent than ever before. Maybe it's just the media driving a narrative (as I'm doing right now), since the players hardly ever admit to holding any sort of grudge with the foe they're compared to, but the juice always seems to be there whenever the two subjects go head-to-head.
FANTASY RANKINGS: Which rookies are top of the class?
For four straight years now, you could point to at least one tandem in each draft class that is worthy of a "rivalry."
Starting in 2018, Luka Doncic and Trae Young will forever be linked together after being swapped for one another in a draft day trade. The following year, although there was little debate about who should go No. 1 overall at the time, I'm sure there are some whispers out there about taking Ja Morant over Zion Williamson in a 2019 re-draft. In 2020, we had a Rookie of the Year race for the ages between No. 1 pick Anthony Edwards and No. 3 pick LaMelo Ball, two players who seem destined for superstardom already.
This year, there are two "rivalries" worth following closely, with No. 1 pick Cade Cunningham and No. 2 pick Jalen Green joining the Barnes-Suggs debate.
Cunningham has yet to make his NBA debut due to an ankle injury suffered during training camp, so we'll have to hit pause on that debate for the time-being. But after the masses were so quick to shame the Raptors for going Barnes over Suggs, the energetic, vocal and versatile forward is looking like a pretty great choice.
Barnes has been arguably the best player in his draft class through the first five games, which, as you know, is an incredibly small sample size. However, the questions about his shooting are already being resolved and he looks more aggressive on offence than ever before, averaging 17.0 points per game, second-most among rookies. He's been as good as advertised on the defensive end, a force on the glass and his playmaking is coming along nicely, fresh off of a career-high seven assists.
MORE: Raptors temperature check through five games
Meanwhile, Suggs has gotten off to a slower start than expected, struggling on offence, shooting 28.6 percent from the field and 21.4 percent from 3 with an equal number of assists and turnovers.
Raptors fans may feel good about their pick now, and they should, but Magic fans should be far from hitting the panic button as their 20-year-old rookie finds his footing in the league. The debates aren't going to end, because that's what fans love to do, but Barnes made it clear where he stands on this make-belief "rivalry" ahead of their first matchup.
"Me and Suggs are great friends," he told the media, according to TSN's Josh Lewenberg. "He's like a brother to me… Social media is gonna do its thing regardless of what happens, but I don't think (where we went in the draft) mattered to either of us. We're both just happy for each other."
As careers play out, arguments almost always sway in favour of one player. While you would have to buckle up for a long debate between Magic and Bird, the same can't be said for Jordan and Hakeem or LeBron and Melo.
How will these recent debates play out? The stories are unfolding with each and every game and season.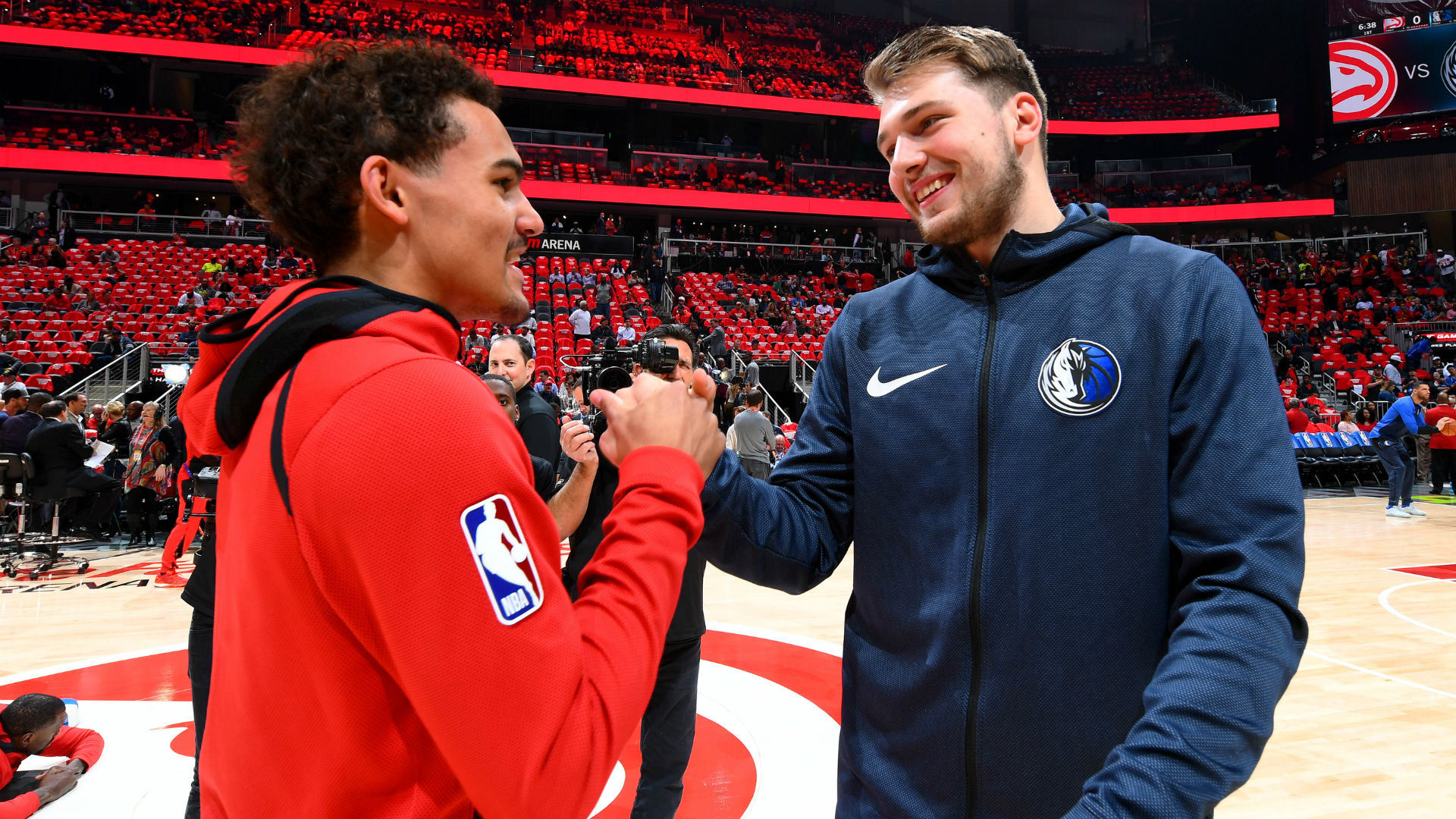 Doncic has been the NBA's Wonder Boy with two All-Star bids and two All-NBA First Team honours at the age of 22, shattering countless records as the youngest player to do seemingly everything in NBA history. And although he has been phenomenal in both of his playoff appearances, he has yet to win a playoff series. That's where Young gains an advantage, leading his Atlanta Hawks to the Eastern Conference Finals last season after being snubbed for his second All-Star appearance, averaging 25 points and nine assists per game.
As quickly as everyone wants to crown Doncic, Young is putting up one heck of a fight in that pairing.
MORE: Luka's path to becoming the NBA's best player
Williamson was the most anticipated prospect since LeBron and has been absurdly dominant when he's on the floor, averaging 27 points on 61.1 percent shooting from the field last season, but he has only appeared in 85 of 147 possible games through three seasons of his career, struggling to stay healthy. Meanwhile, Morant has taken a leap every year, leading the Grizzlies to the Play-In Tournament as a rookie, the playoffs last season and he is now looking like an MVP candidate early on this season.
That debate may not be as much of a forgone conclusion as it was expected to be on draft night.
Ball took home the Rookie of the Year hardware last season and has clearly improved in Year 2, but Edwards is still right there with him, looking like every bit of a franchise player worthy of a No. 1 overall pick. Both players have put up All-Star-calibre numbers to start their sophomore season and it appears to be a debate that won't be decided for a long, long time.
Will the same be said for Barnes and Suggs or Cunningham and Green? Only time will tell as they get more games under their belt.
They say comparison is the thief of joy, but it sure is fun to watch in real time.
The views on this page do not necessarily represent the views of the NBA or its clubs.