DeMar DeRozan's second season as a member of the San Antonio Spurs officially began on Monday as he spoke to reporters at media day ahead of the team's training camp.
Of course, DeRozan came to San Antonio last season after spending the first nine seasons of his career in Toronto. Naturally, with the Raptors winning the first title in franchise history just three months ago, the five-time All-Star was asked if he had any feelings when he watched his former team hoist the Larry O'Brien Trophy in June.
"We all human," DeRozan said. "We all feel some type of way; if you've seen a previous situation that you was a part of accomplish something great that you was after when you was there - of course."
The 30-year-old continued, adding "but at the same time, the relationship I got with a lot of them guys there, I was happy. Good for them, happy for them, I spent a lot of time with a few of them guys this offseason as well so it was good for them."
In his time as a Raptor, DeRozan forged a special bond with his backcourt mate Kyle Lowry, a relationship that extends well beyond the game of basketball. Lowry, among others, is one of the former teammates he spent time during the offseason.
Kyle and DeMar are hanging out and the defending champion Toronto Raptors open the new NBA season a month today.

Happy Sunday. pic.twitter.com/12xEtPvBCg

- Josh Lewenberg (@JLew1050) September 22, 2019
Lowry, who has been with the Raptors since 2012, is now the longest-tenured member of the team. He and DeRozan are often are credited with shifting the culture of the franchise and the sport of basketball in the city of Toronto as well as the country of Canada.
When asked about the celebration of the title in Toronto, DeRozan acknowledged his impact and that his presence still remains even after he was traded: "I'm there. I spent nine years of my basketball career there so even at times when I seen pictures and seen my jersey all in the crowd, you're there someway somehow."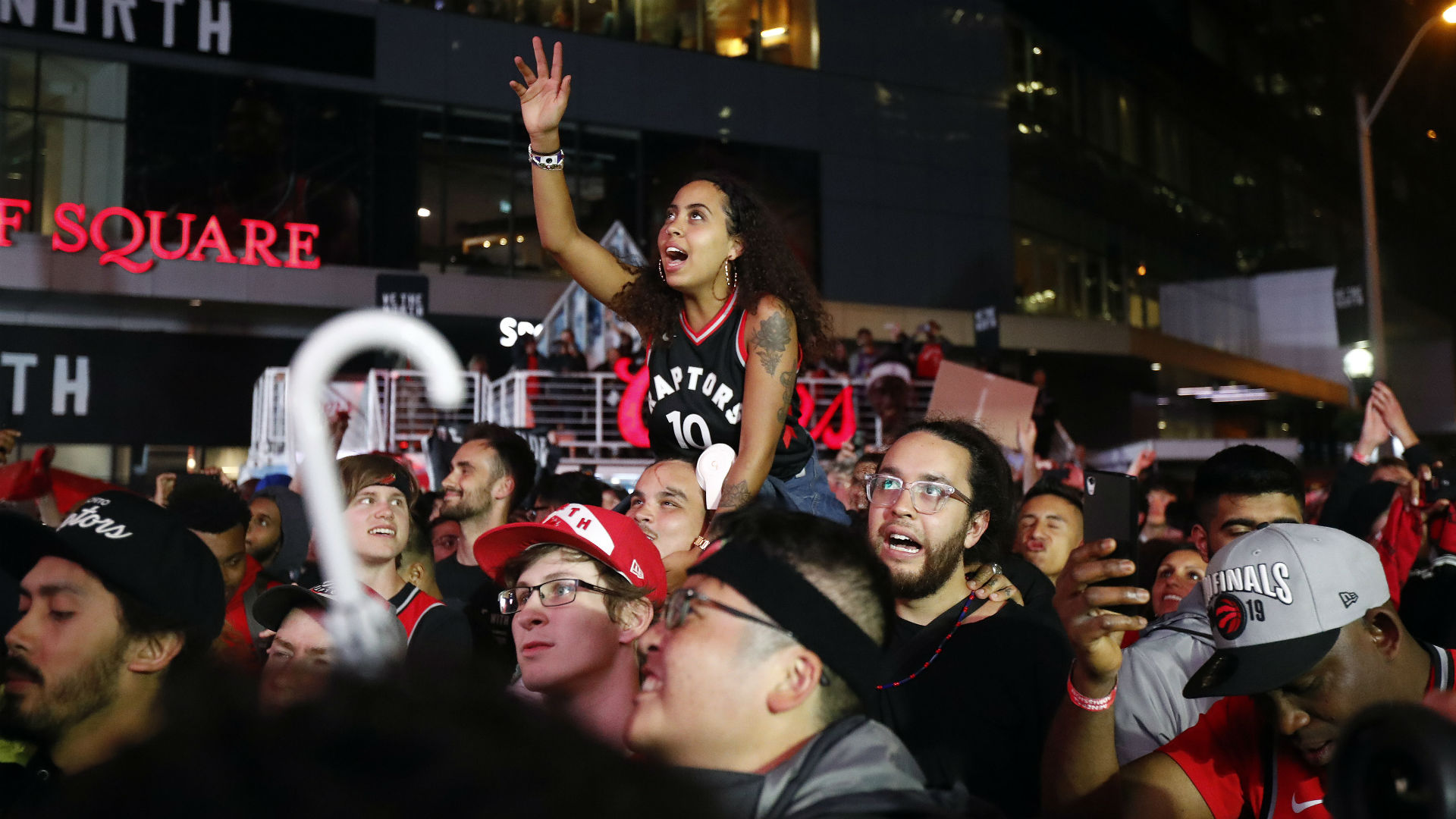 DeRozan and the Spurs begin training camp on Tuesday and tip off preseason play on Oct. 5 against the Magic.
They'll open the regular season at home on Oct. 23 against Canadian phenom RJ Barrett and the New York Knicks, and DeRozan will make his return to Canada on Jan. 12, 2020 to take on the Raptors for the second time as a visitor.