Things haven't exactly gone smoothly for the Sacramento Kings since they last qualified for the postseason. Over the past 12 seasons, the team has had nine different head coaches and hold a win percentage of .344.
The team's promising young core, however, has proven to be worth getting excited over.
With seven players selected in the first round of the NBA Draft since 2015, plus 2018 All-Rookie Second Team selection Bogdan Bogdanovic (drafted in 2014), there is no shortage of talent in Sacramento - so much that general manager Vlade Divac referred to the bunch as a young super team.
While Divac's claim might be a bit ambitious, the potential of Sacramento's young talent makes it an intriguing team that could very well become the next big thing that was (largely) built through the draft. Through the first 10 games of the 2018-19 season, the Kings have surprised many by getting out to a 6-4 record.
How good can they be? To get a better idea, let's explore the best-case scenario projections for their best young talents.
De'Aaron Fox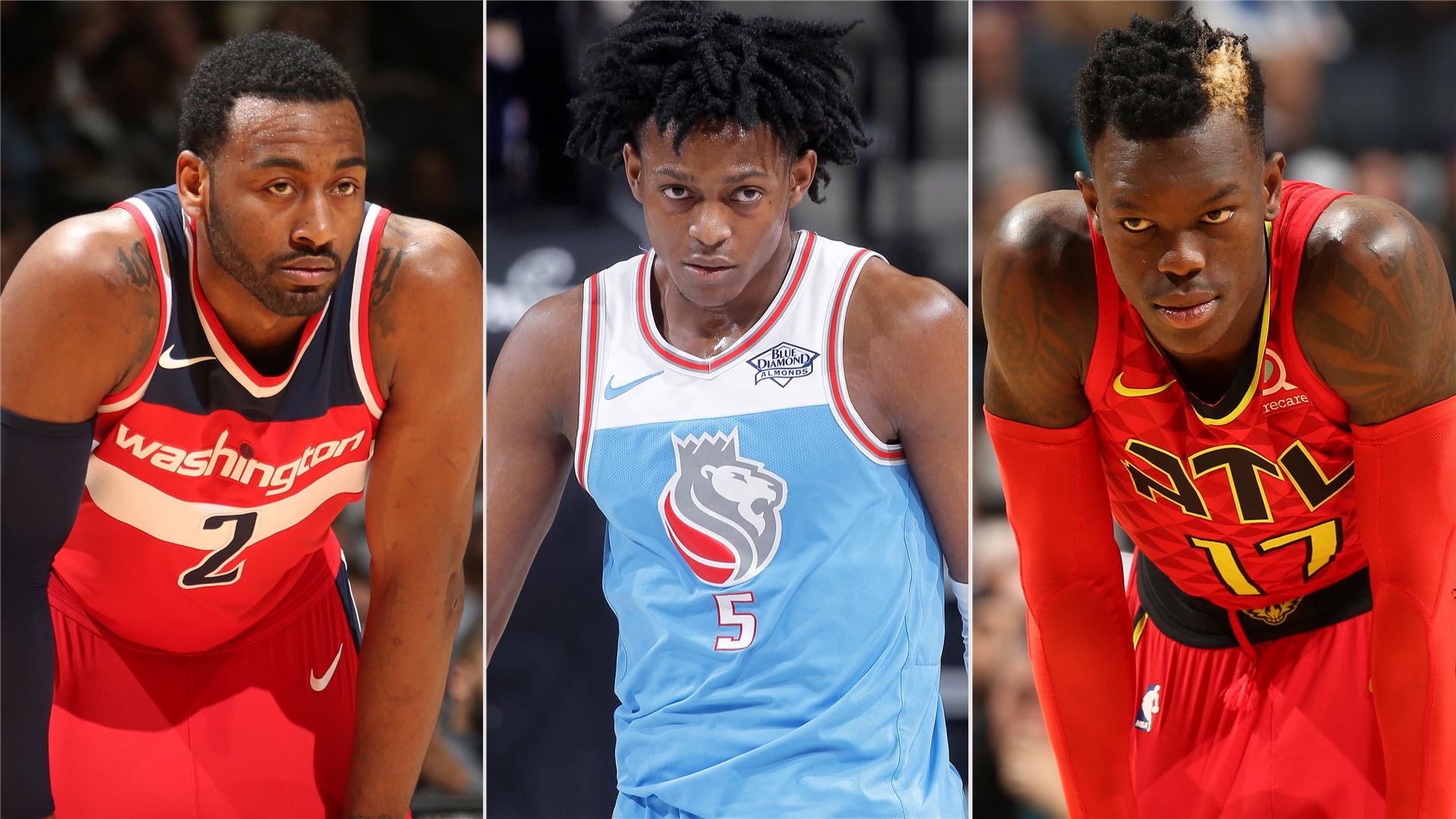 Fox is the Kings' franchise player, so the future is in great hands.
Standing at 6-foot-3 with a wiry frame similar to that of Dennis Schröder , Fox made his mark as a rookie averaging 11.6 points, 4.4 assists and 2.8 rebounds while starting 60 out of 73 games. Through the first 10 games of the 2018-19 season, Fox is averaging 18.6 points, 7.6 assists and 4.7 rebounds per contest.
The 20-year-old is similar to another Kentucky product in five-time All-Star John Wall, as their speed allows them to thrive in transition and attack downhill. One of the fastest players in the league with the ball, Wall averaged 3.4 fast break points per game and 7.8 points in the paint last season. In his rookie campaign, Fox scored 2.2 points per game in transition and 5.4 points per game in the paint.
Another similarity Fox shares with Wall are his quick instincts and a defensive intensity that can allow him to become one of the premier two-way guards in the league. With a group of young athletes around him, Fox is the ideal point guard to allow the Kings to develop a signature style of playing at a high pace.
Marvin Bagley III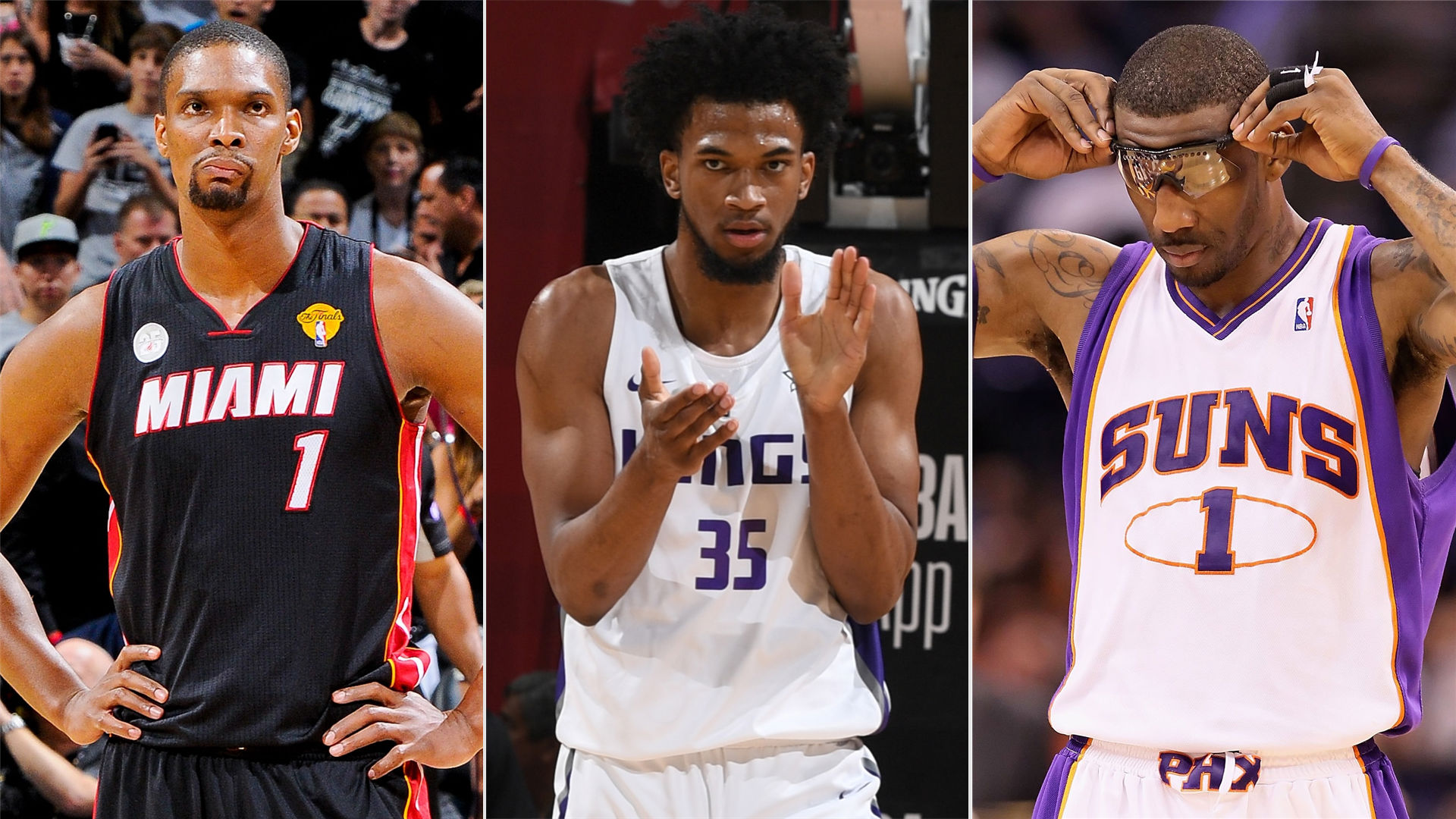 The Kings used the No. 2 overall pick in the 2018 draft to select the 19-year-old Bagley after he averaged 21.0 points and 11.1 rebounds in his lone season at Duke. The rookie is averaging 12.8 points and 6.8 rebounds through his first 10 games, all in a reserve role.
Bagley's unique skill set is hard to classify, but as a 6-foot-11 lefty with an intangible feel for things on offence, it's impossible not to see some parallels with Chris Bosh . If Bagley is malleable enough to develop some of the defensive instincts Bosh became known for, he becomes the perfect frontcourt piece of the future.
In addition to Bosh, Bagley's eye-opening athleticism and impressive motor bring flashbacks of Amar'e Stoudemire . In his prime, Stoudemire wowed crowds with his bounce and an offensive arsenal that allowed him to average over 25 points per game in three different seasons over the course of his career.
Stoudemire won Rookie of the Year in 2003 after averaging 13.5 points and 8.8 rebounds per game. A similar year for Bagley is certainly not outside of the realm of possibility.
Willie Cauley-Stein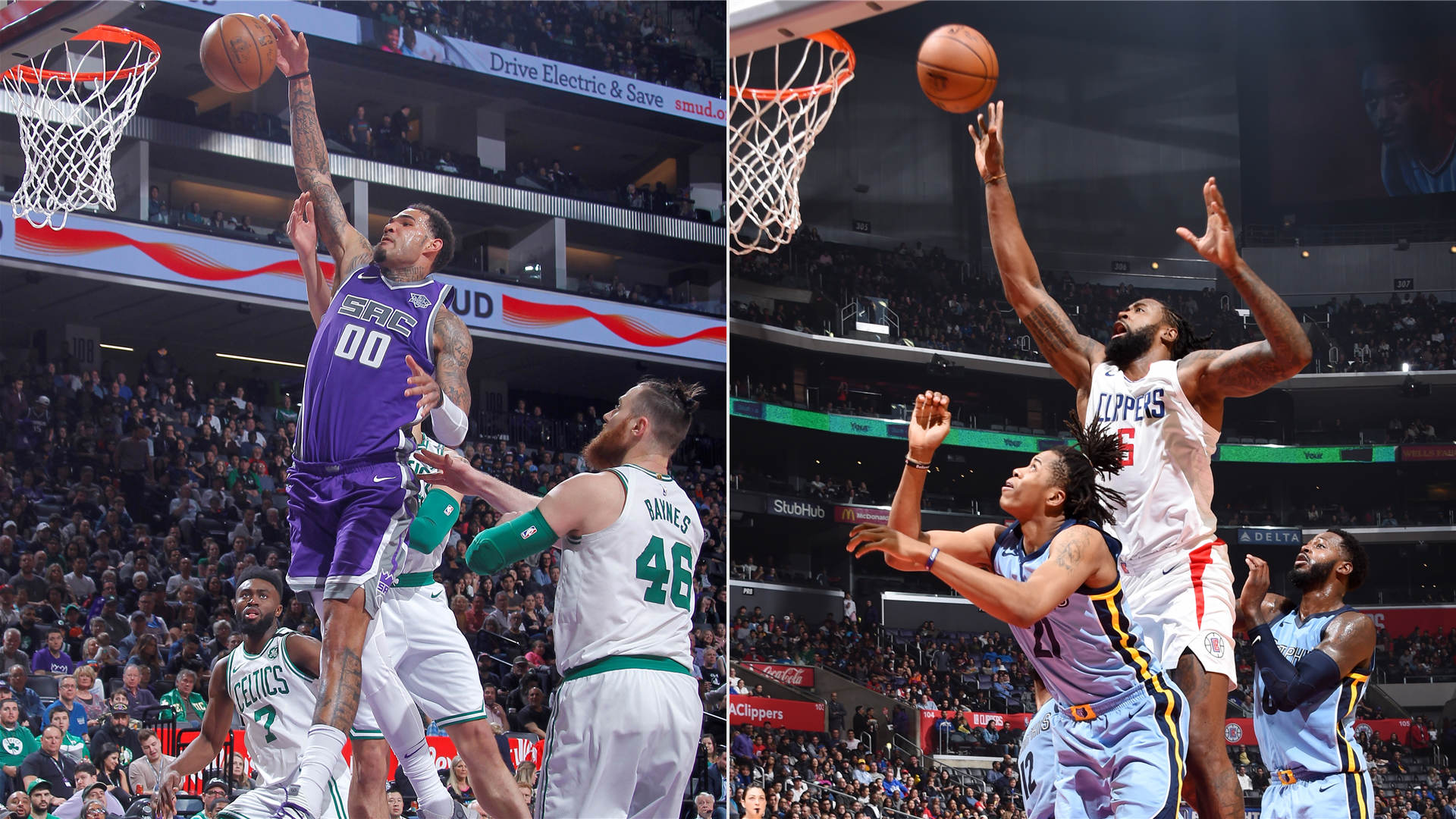 Fresh off a season in which he averaged career-highs in points (12.8), rebounds (7.0), assists (2.4) and steals (1.1), the Kings' 7-foot centre is primed for another big year. Cauley-Stein's blend of size and athleticism gives him the potential to become a more versatile DeAndre Jordan. The 7-footer has improved his play in the 2018-19 season, averaging 15.7 points and 8.2 rebounds over 10 games.
While Cauley-Stein has already surpassed Jordan's best scoring year, he still has a ways to go before becoming the same calibre rebounder as the former Clipper. Where Cauley-Stein can separate himself and surpass Jordan is on the defensive end; not only does the Kings' centre have the length and athleticism to become an elite rim protector, he has the lateral quickness to switch screens and stay in front of ball handlers.
Buddy Hield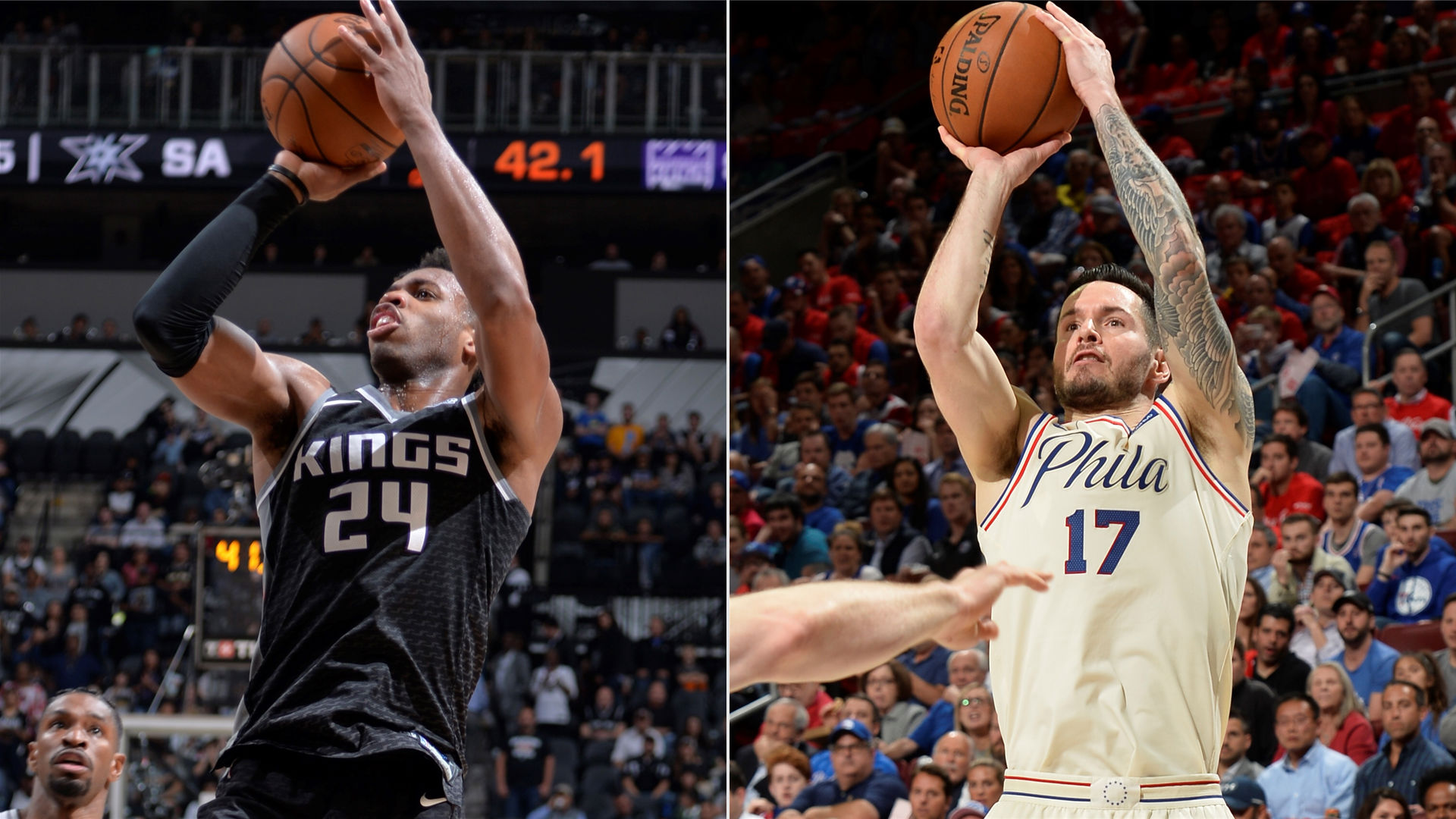 Like J.J. Redick , Hield is a 6-foot-4 pure shooter selected in the draft lottery after a stellar four-year college career. Unlike Redick, Hield has already found his niche after two seasons, averaging 12.0 points per game in the first 162 games of his career while shooting 41.2 percent from deep compared to Redick's 5.2 points per game after two years in the league.
To take it a step further, Hield is the only player in NBA history to shoot over 41 percent from 3-point range while attempting over 750 3s in his first two seasons. The Oklahoma product is already one of the most accurate shooters in the NBA - a fact that's often overlooked simply because he is in Sacramento.
Though Hield has a ways to go to match the production of a prime Redick, who averaged 17.1 points per game in 2017-18 while shooting 42 percent from long range, the 24-year-old is well on his way. Through 10 games, Hield is the Kings' leading scorer, averaging 19.7 points per game while shooting 48.0 percent from 3-point range.
Skal Labissière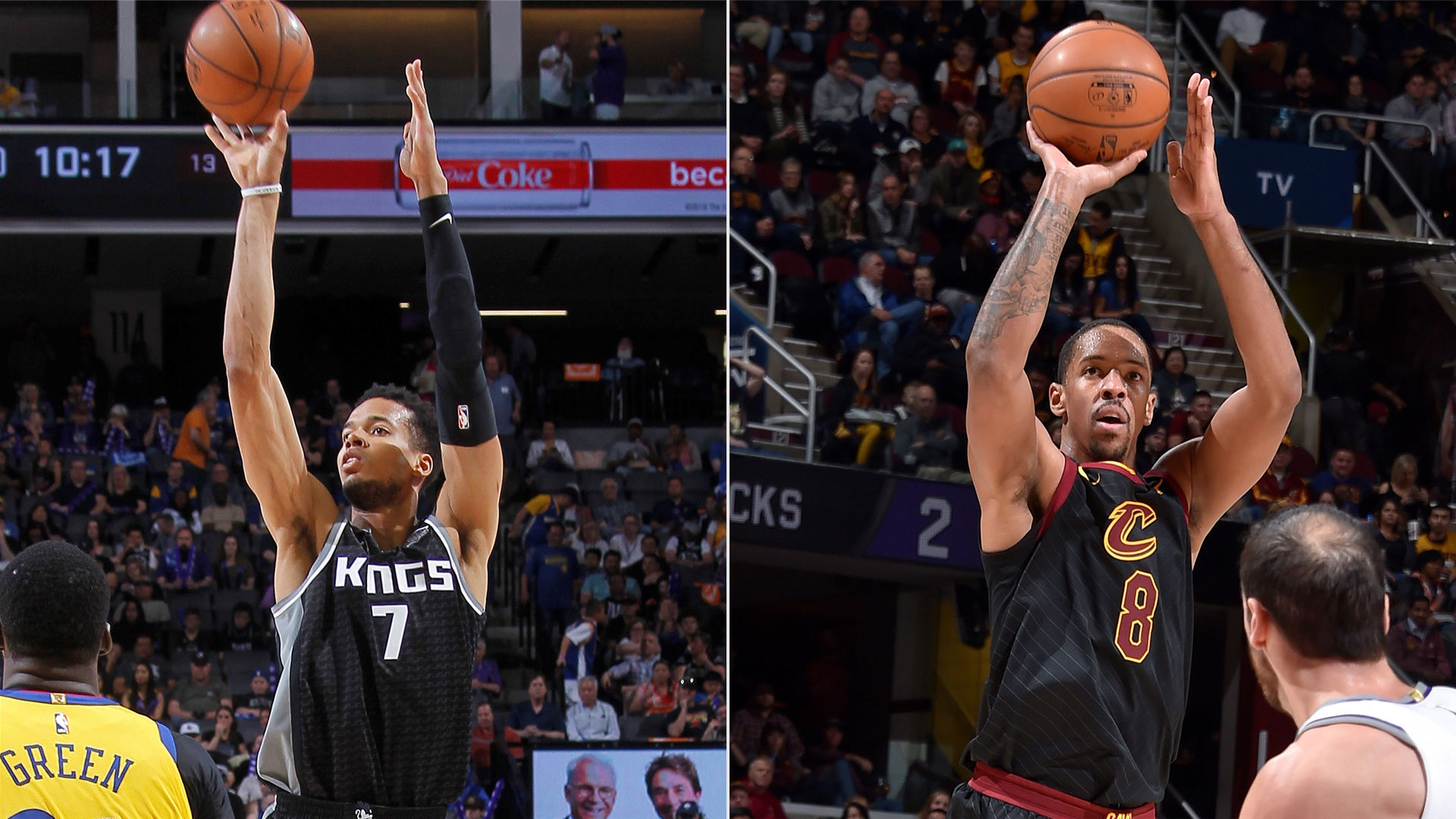 It didn't take long for Labissière, a 6-foot-11 stretch big, to come into his own with the Kings. After two seasons, the 22-year-old is averaging 8.7 points per game and has begun to slowly increase the volume with which he shoots from the perimeter, shooting at a 35.3 percent clip from deep in 2017-18.
After sinking just three 3-pointers his entire rookie year, the Kentucky product's improvement was on full display when he knocked down three treys in a five-point win over the Warriors in 2017-18. He also knocked down a game-winning 3-pointer over the Knicks in the following month.
If Labissière continues to develop as a shooter, he becomes the ideal player to pick-and-pop to stretch defences in a manner similar to Channing Frye , a career 38.7 percent 3-point shooter who played a crucial role during the Cavs' title run in 2016.
Harry Giles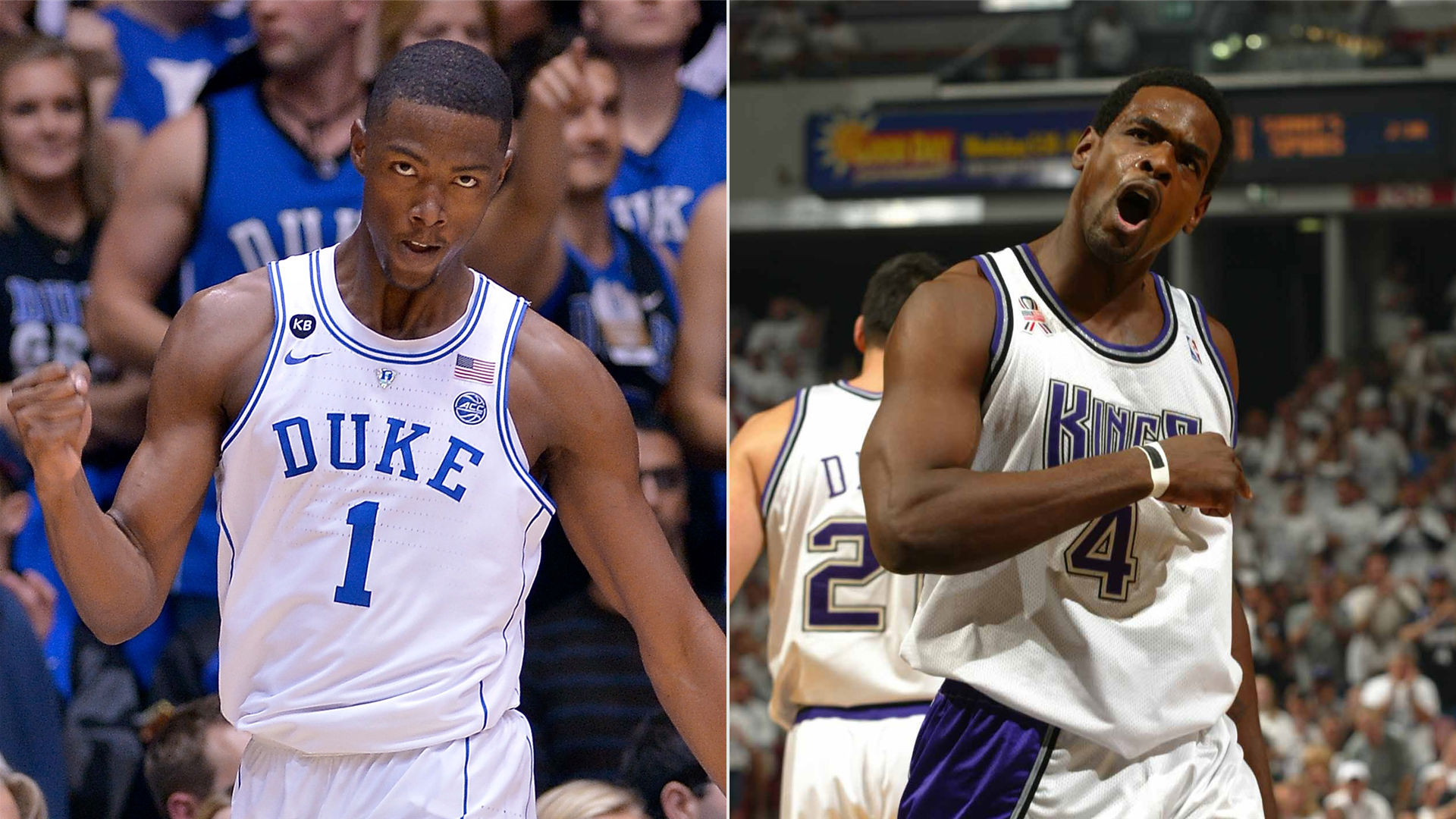 Giles is an interesting case. While comparing him to a sure Hall of Famer and Kings legend in Chris Webber may seem a bit lofty, it's not too far-fetched as a best-case projection for a player who was once projected to be the No. 1 overall pick before dealing with a myriad of injuries.
In fact, Kings' assistant general manager (and Webber's former teammate) Peja Stojakovic likened Giles' game to that of the five-time All-Star.
It doesn't stop there, either. Giles' college teammate and last season's rookie sensation Jayson Tatum said on The Bill Simmons podcast in the summer that he would call Giles "Chris Webber" because of the similarities in their 6-foot-10 frames and playing styles.
After sitting out the 2017-18 season, Giles looked comfortable during Summer League play, averaging 10.8 points and 7.0 rebounds in his first game action since college. A comfortable, healthy Giles can impact the game as a versatile scorer and solid rebounder in his rookie season, and if he's able to scratch the surface of the potential he once showed, Giles can become one of the league's more solid frontcourt players.
Bogdan Bogdanovic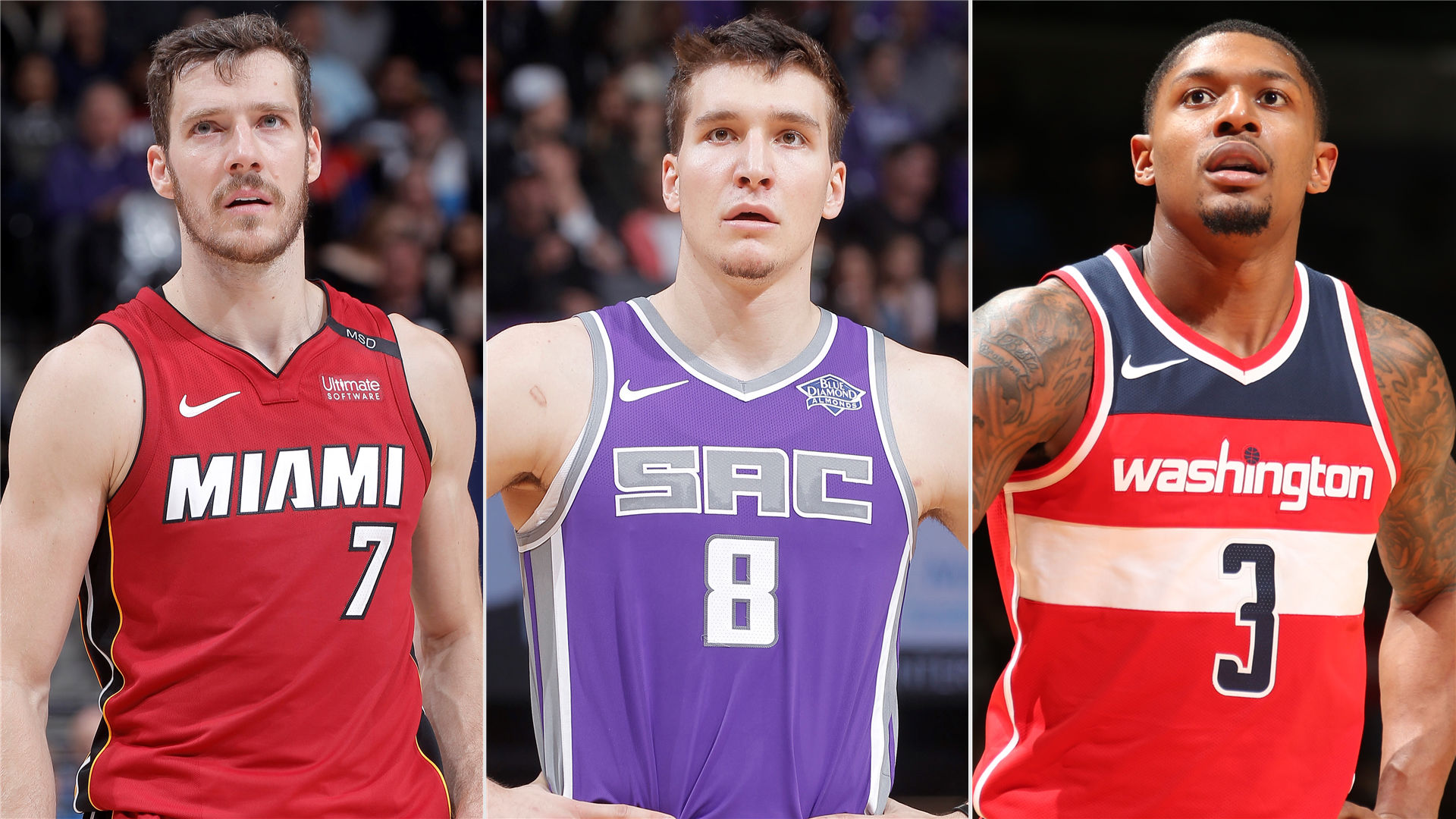 Despite being the oldest player of the group at 26, Bogdanovic showed plenty of promise by averaging 11.8 points, 3.3 assists and 2.9 rebounds per game during his rookie season in 2017-18.
At 6-foot-6, the 2018 Rising Stars MVP has the size of a traditional shooting guard, but playing with the pace of All-Star Goran Dragic in pick-and-roll situations allowed him to dish out more than five assists on 18 different occasions last season.
In addition to his playmaking ability, Bogdanovic's ability to knock down catch-and-shoot 3-pointers is a parallel to Wizards All-Star Bradley Beal . Last season, the Kings' rookie sank 39.4 percent of his catch-and-shoot 3s, not too far off from Beal's 43.4 percent.
Unfortunately, Bogdanovic's age means that his prime years won't likely align with the rest of this group's, but his unique ability makes him a key cog in turning the franchise around.
***
While all of these players are unlikely to reach their full potential, it's not hard to see where general manager Vlade Divac's excitement comes from.
Fox, Bagley, Cauley-Stein and Bogdanovic each have the potential to make at least one All-Star game over the course of their careers, while Hield and Labissière can complement them perfectly. Add Giles, who can prove to be one of the biggest steals in draft history, and the Kings' future is looking very bright.
Multiple All-Stars, shooting, speed, athleticism and defence is the formula for success in today's NBA. Don't be surprised when the Kings are back competing for a playoff spot in the near future.
The views on this page do not necessarily reflect the views of the NBA or its clubs.