The 2018 NBA Draft class continues to impress.
To keep tabs on this season's crop of rookies, we'll be showcasing the NBA Rookie Ladder presented by Juicy Fruit throughout the season. Rather than taking a season-long approach, however, our rankings are based on who has performed the best over the most recent two-week period. We want to open opportunities for other first-year players to shine.
With that in mind, let's take a look at the five rookies who have impressed the most since our last Rookie Ladder on Nov. 14.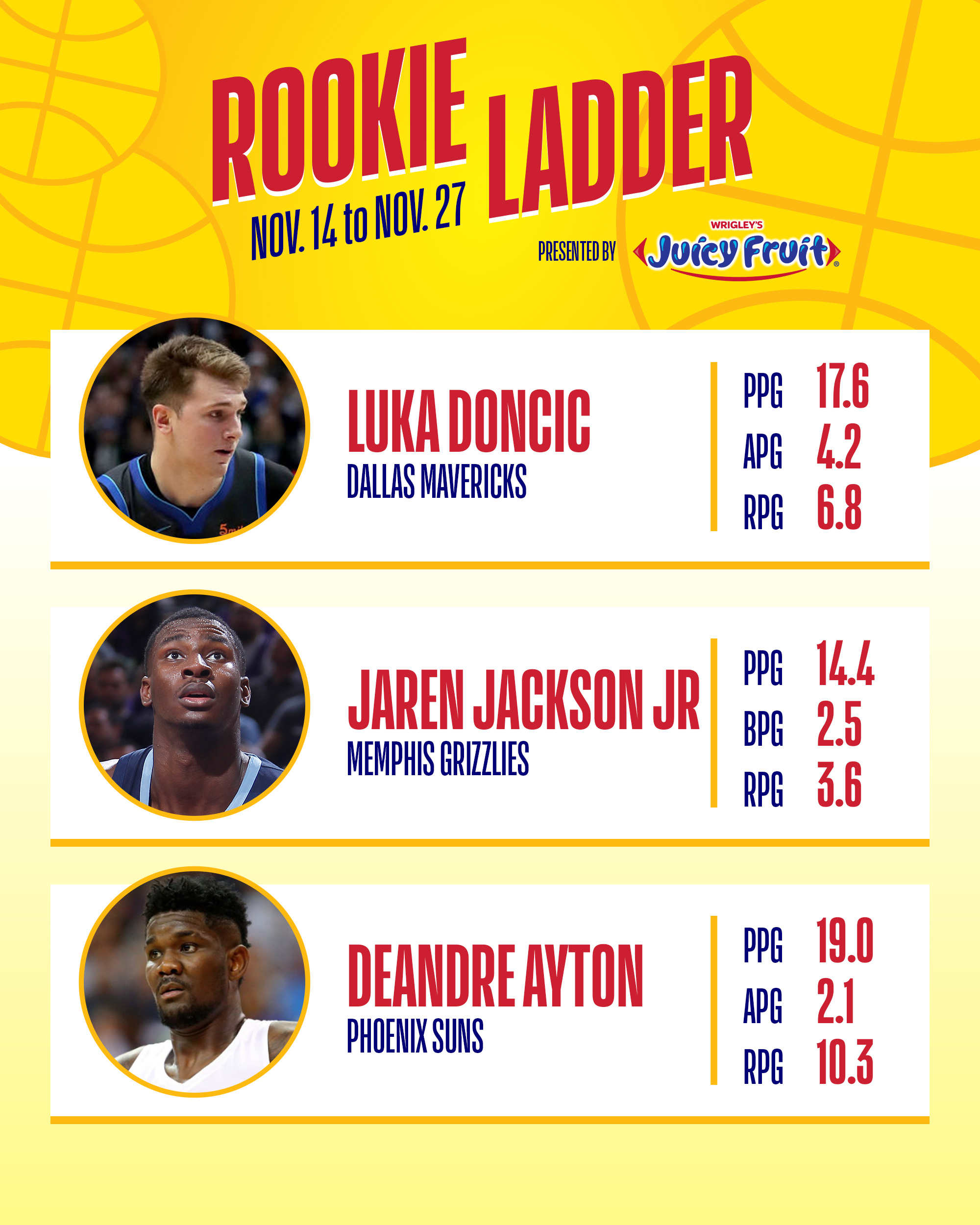 Statistics are up to date as of Nov. 27.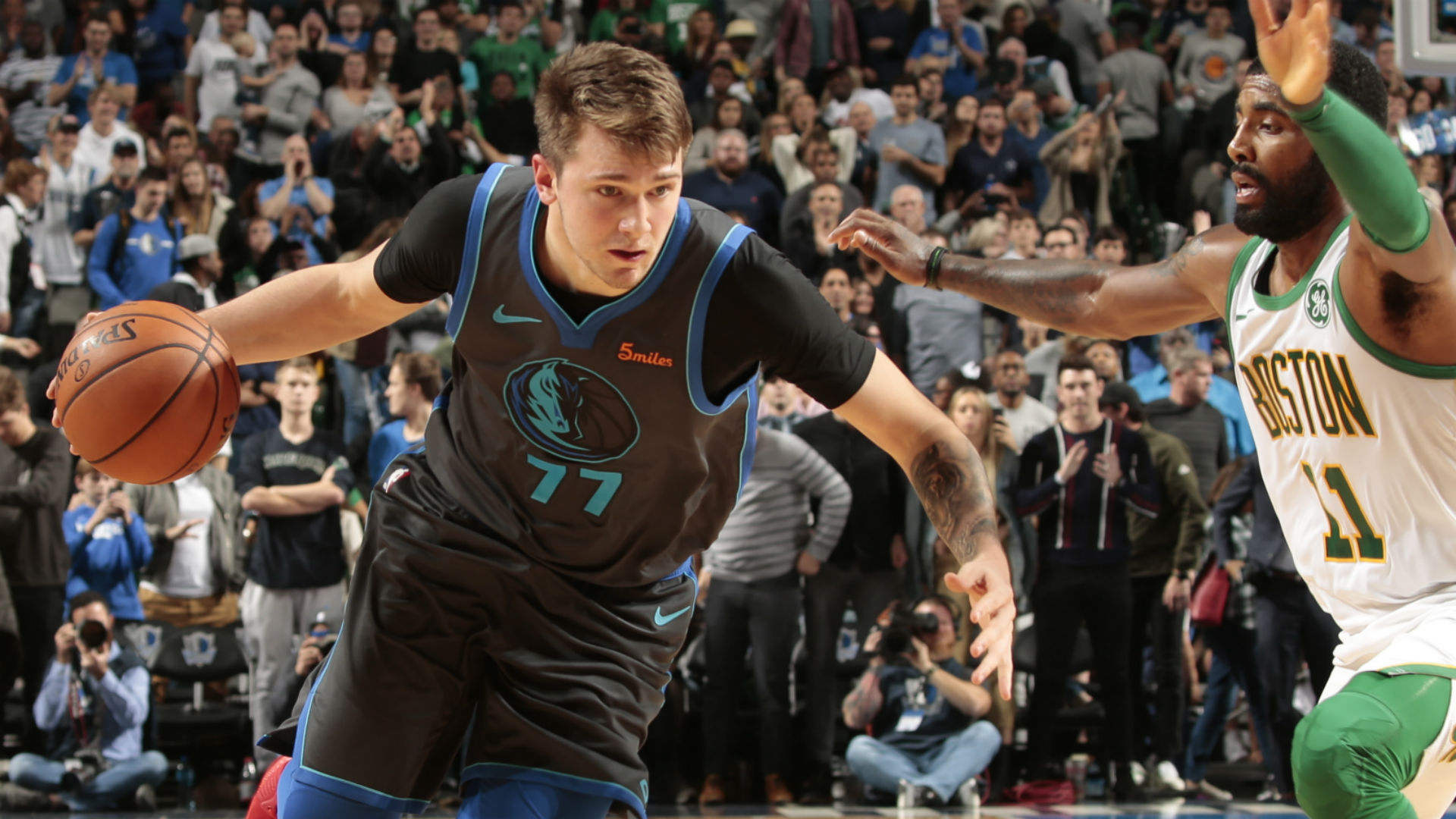 Stats since Nov. 14: 17.6 points, 6.8 rebounds, 4.2 assists, 1.4 steals per game
Luka Doncic has had a couple of rough shooting performances lately, but he continues to stand out from the crowd with his all-around game.
The Slovenian recorded his first double-double in the NBA (15 points and 10 rebounds) in a loss to the Memphis Grizzlies on Nov. 19. He then came close to another double-double (15 points and 8 assists) in a big win over the Boston Celtics on Nov. 24. He has also had a couple of 20 point games over the last couple of weeks, dropping 24 points on the Golden State Warriors and 21 points on the Brooklyn Nets a few nights later.
Doncic has a net rating of 13.1 during that stretch, meaning the Mavericks are outscoring their opponents by 13.1 points per 100 possessions with their rookie on the court. It's helped them win four of their last five games, putting Dallas in the thick of the Western Conference playoff race.
There are rookies who have scored more points, grabbed more rebounds and dished out more assists since we last checked in on this year's class, but no first-year player has played a bigger role in their team's early success than Doncic.
2. Jaren Jackson Jr., F/C, Memphis Grizzlies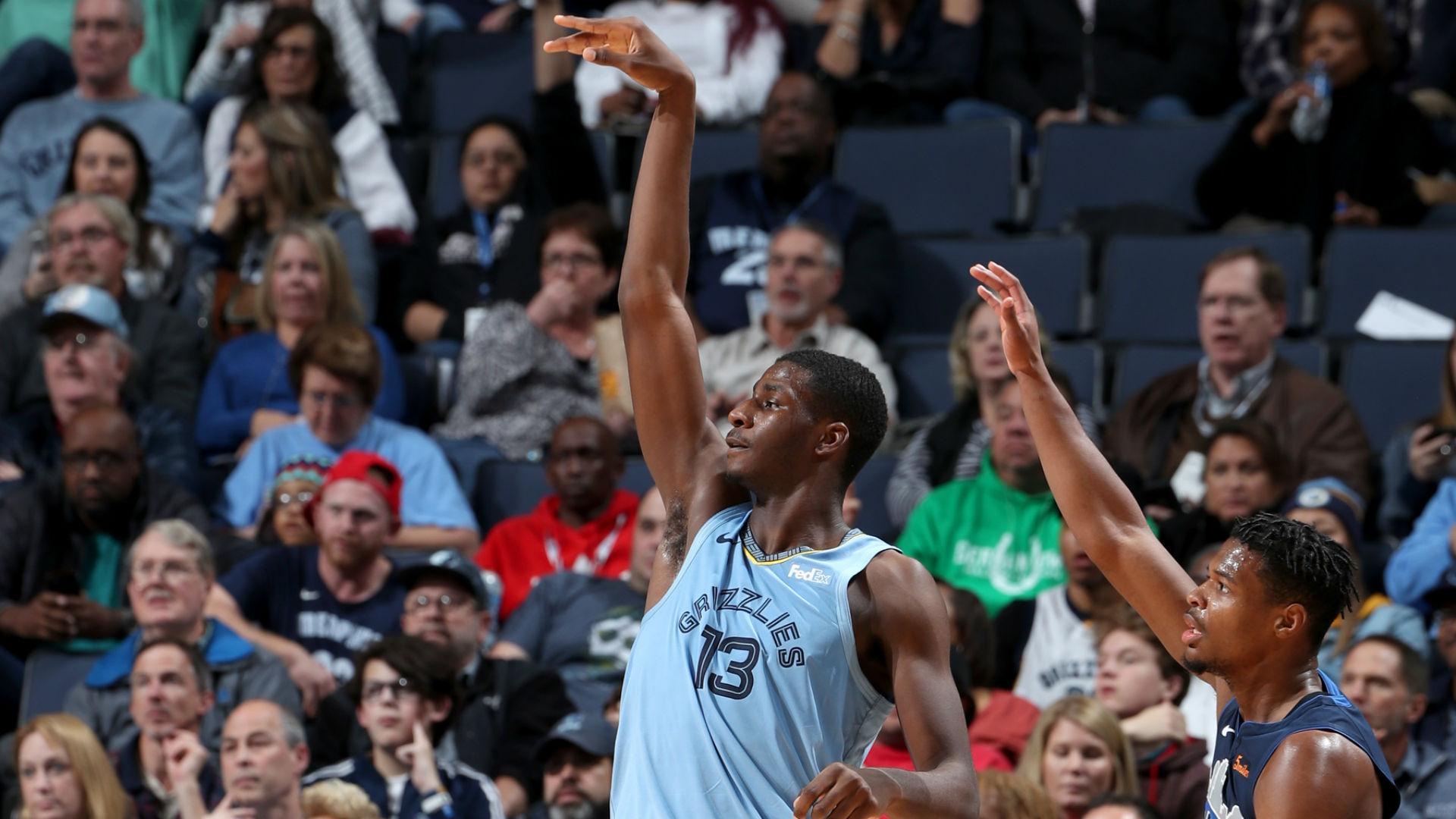 Stats since Nov. 14: 14.4 points, 3.6 rebounds, 2.5 blocks, 1.4 assists per game
Jaren Jackson Jr. had a night to remember in the Memphis Grizzlies' loss to the New York Knicks on Nov. 25. In 30 minutes of play, the rookie scored 16 points, blocked seven shots, grabbed six rebounds, dished out three assists and recorded only one turnover.
Jackson scored those points on only six shot attempts. He made each one, including 4-for-4 from 3-point range.
According to Basketball-Reference, the only players since 1946 to have posted those numbers in an NBA game while shooting perfectly from the field are Charles Smith (1992), David Robinson (1991) and Tree Rollins (1984). Jackson is by far the youngest of the group, doing it at the age of 19.
Jackson has been excellent outside of that single performance, too, averaging 15.8 points, 3.5 rebounds, 2.0 blocks and 1.3 assists in the six games prior. After struggling from 3-point range to start the season, he's started to find the stroke from deep, making 10 of his last 16 attempts.
A big man who can dribble, shoot, post-up, protect the rim and keep up with guards on the perimeter, Jackson has the potential to be one of the league's more unique players in the years to come.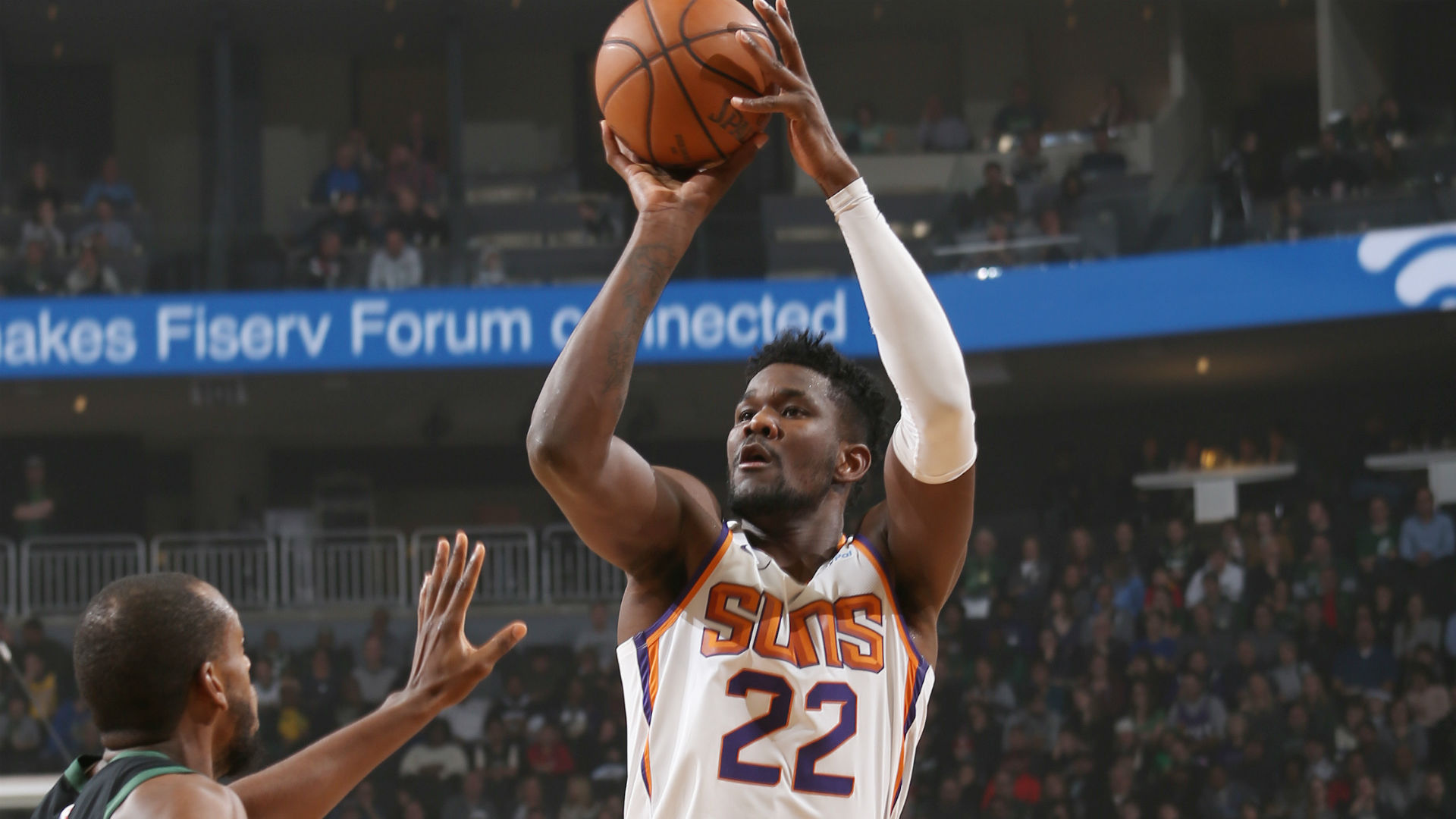 Stats since Nov. 14: 19.0 points, 10.3 rebounds, 2.1 assists, 0.6 blocks per game
Speaking of big men who are coming off of the best game of their young careers, Deandre Ayton scored a career-high 25 points in the Phoenix Suns' recent loss to the Detroit Pistons.
Ayton shot an efficient 11-for-13 from the field in that game and pulled down 13 rebounds to record his 11th double-double of the season, the most in this year's rookie class. He also blocked three shots to tie a career-high set in the first week of the season.
Ayton ranks second among rookies in scoring since Nov. 14 with 19.0 points per game, doing so on 64.8 percent shooting from the field. He couldn't lead the Suns to more than two wins in their last seven games, but Phoenix has been a completely different team with him on the court. According to NBA.com, they have been 12.7 points per 100 possessions better offensively with Ayton in the lineup over their last six games, posting an offensive rating of 111.9 with him on the court compared to 99.2 with him on the bench.
While they don't have many wins to show for it yet, that's an encouraging sign for Phoenix's future.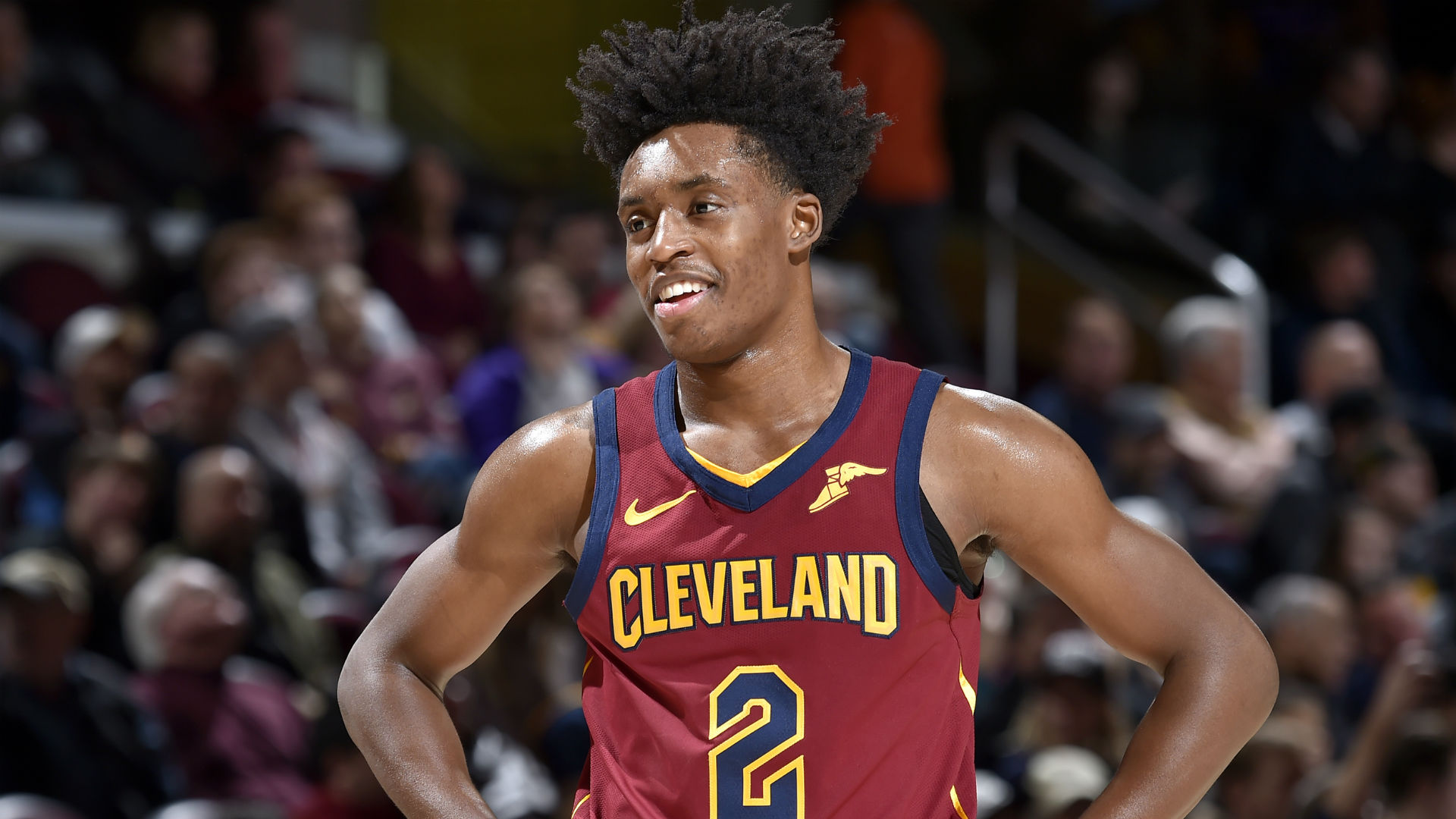 Stats since Nov. 14: 19.5 points, 3.8 rebounds, 2.8 assists, 0.3 steals per game
Collin Sexton got his rookie campaign off to a slow start, but he's starting to show why he was considered one of the best point guard in this class.
Sexon has scored 20-plus points three times in his last six games, two of which came on a back-to-back against the Philadelphia 76ers (23 points) and Houston Rockets (29 points). The Cavaliers won both of those games, bringing an end to Philadelphia's perfect home record and helping Cleveland overcome a 40-point, 13-assist double-double from James Harden.
Those performances helped bump Sexton's scoring average to almost 20 points per game since Nov. 14, the most in his class. So why isn't he higher on this list? He shot only 40.3 percent from the field in Cleveland's four losses and he still isn't doing much offensively outside of scoring.
Look for Sexton to improve in those areas as his rookie season continues.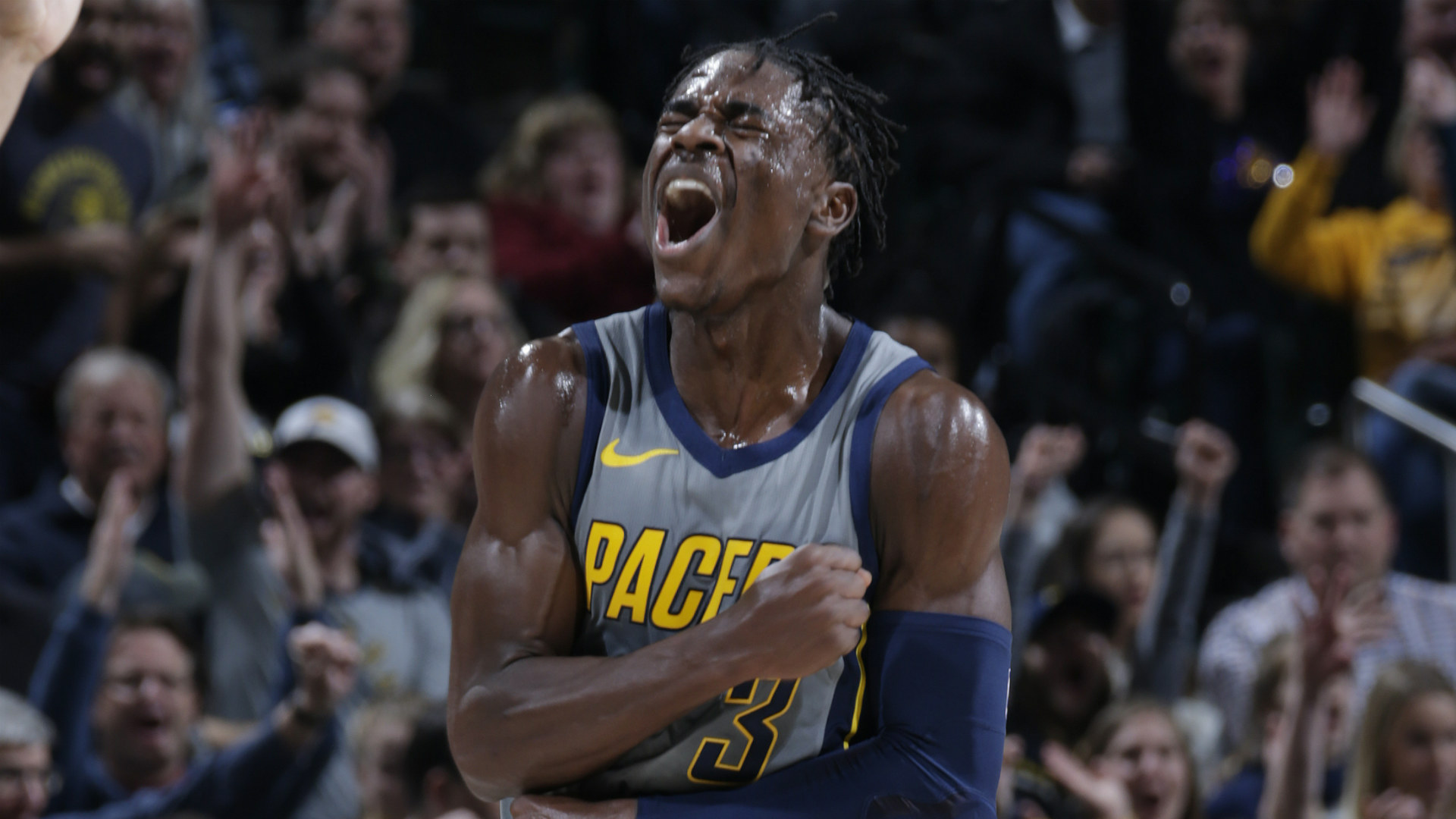 Stats since Nov. 14: 11.2 points, 3.7 rebounds, 2.0 assists, 0.5 steals per game
After not appearing in nine straight games, an injury to Victor Oladipo opened up an opportunity for Aaron Holiday to play against the Atlanta Hawks on Nov. 17, and the 22-year-old took full advantage.
In 15 minutes of action, Holiday scored 12 points off the bench on 4-for-6 shooting from the field. He got another opportunity against the Utah Jazz a couple of nights later and posted similar results: 19 points off the bench on 7-for-10 in 21 minutes.
Holiday has cooled off slightly in the four games since, but he still has the second-highest net rating (21.4) among rookies for games played between Nov. 14 and Nov. 27. Based on all that success, the UCLA product might have played his way into the Indiana Pacers' rotation even when Oladipo returns.
Honourable Mention
Marvin Bagley III, F/C, Sacramento Kings - 14.5 points, 8.5 rebounds, 1.3 blocks, 1.0 assists per game since Nov. 14
Shai Gilgeous-Alexander, G, LA Clippers - 11.0 points, 3.0 rebounds, 2.2 assists, 1.0 steals per game since Nov. 14
Alonzo Trier, G, New York Knicks - 13.1 points, 4.0 rebounds, 2.6 assists, 0.4 steals per game since Nov. 14
Landry Shamet, G, Philadelphia 76ers - 9.7 points, 1.6 rebounds, 0.9 assists per game since Nov. 14