The Toronto.Raptors will be sporting a new look for the 2020-21 season.
According to a report from Chris Creamer of Sportslogos.net, which sources have since confirmed by NBA.com, the Raptors will be doubling down on their "Earned Edition" uniforms that they famously wore in their title-clinching win in Game 6 of the 2019 NBA Finals.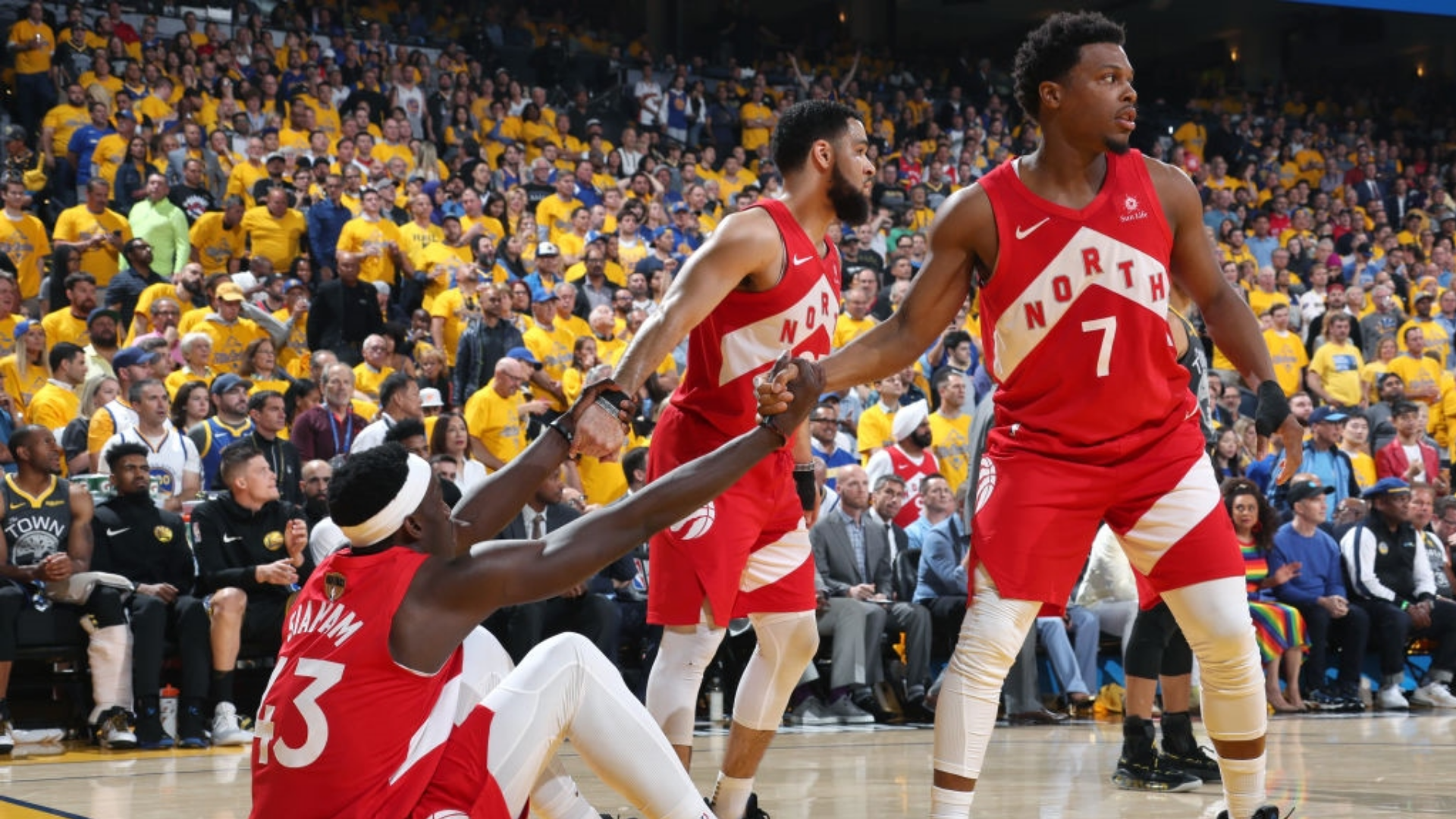 Creamer suggests that now that the team is using the chevron-style jersey as their primary one, the NORTH written on the front of the jersey could be replaced to say RAPTORS or TORONTO.
A source suggested to NBA.com that the four editions of the new jersey could include a home white, road red, an alternate black and purple and the OVO black and gold.
The Raptors have been using their current uniform set since the 2015-16 season, but the chevron has been used since the 1999-00 campaign.
According to a source, the Los Angeles Lakers and Golden State Warriors will each have new Earned Edition jerseys in 2020-21.
The Lakers will pay homage to their time in Minneapolis with a white and sky blue jersey and the Warriors will bring back their retro look made famous by the "We Believe" Warriors who made an improbable run in the 2007 NBA playoffs.
The Brooklyn Nets are also expected to have a new Earned Edition look next season.
In his report, Creamer makes clear that due to the current COVID-19 pandemic the league could end up changing or delaying its plans for new uniforms.
The views on this page do not necessarily reflect the views of the NBA or its clubs.