The LA Clippers are sending three-time Sixth Man of the Year Lou Williams, two second-round picks and cash to the Atlanta Hawks for two-time NBA champion Rajon Rondo.
The Clippers acquire a much-needed point guard in Rondo who, even at 35 years old in the 15th season of his NBA career, just recently proved he can still make an impact for a championship-hopeful after playing a key role in the Los Angeles Lakers' 2020 NBA title run last season.
The Hawks fill one of their biggest voids in return, receiving a bench scorer in Williams who, even in a down season compared to years past, still provides a veteran spark plug for a team looking to end a three-year playoff drought.
Lets take a look at what this deal means for both sides.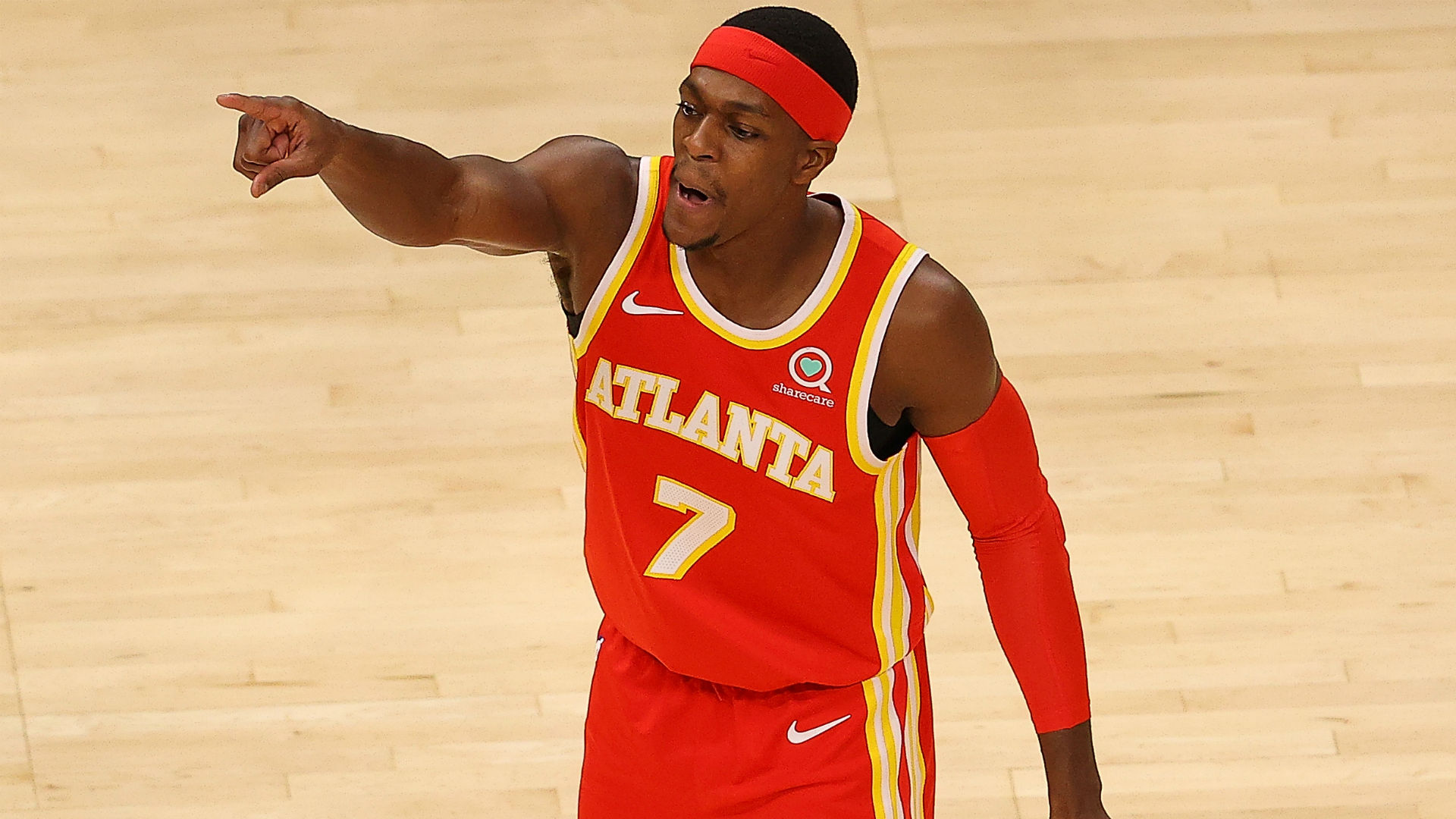 Why it makes sense for the Clippers: Since acquiring Kawhi Leonard and Paul George, the Clippers have not had a true floor general at the point guard position. While Patrick Beverley is a vocal leader on the defensive end, they've lacked an orchestrator on the offensive end that can quarterback a game and distribute touches amongst the team's weapons. Too much responsibility has fallen on Leonard and George to create they're own offence with the ball in their hands and while that's not necessarily a bad thing from your two best players, Rondo will give the superstars the opportunity to get open looks without having to create off the bounce.
On top of that, the Clippers are in win-now mode as they try and reach their first-ever Conference Finals (and beyond), and Rondo's reputation as a difference-maker in the playoffs further fits LA's needs.
Last year's playoff run is all the proof you need that the 35-year-old still has impactful minutes in the tank.
Posting 8.9 points, 6.6 assists and 4.3 rebounds per game in the postseason doesn't do justice to the key role the veteran guard played for the Lakers. He had seven or more assists in seven of the 16 playoff games he appeared in and was integral in the moments that LeBron James was on the bench. He should be expected to play a similar role with the Clippers, with his No. 1 job to make life easier for Leonard and George - especially when one of the two stars needs some rest.
Why it makes sense for the Hawks: Plain and simple: bench scoring.
According to hoopstats.com, Atlanta currently ranks second-to-last in the NBA in bench points per game at 17.2. A knee injury causing one of the Hawks biggest offseason signings, Bogdan Bogdanovic, to miss 25 games plays a big role in that low number, but even upon heating up in his recent return, the second unit could use some help.
Williams, arguably the greatest Sixth Man in NBA history, has made a living as a bench scorer and should provide a spark for a team that has playoff aspirations this season.
Although it's been a down-year for Williams, averaging just 12.1 points and 3.4 assists per game, a change of scenery might be all he needs to get back to being the impact scorer from years past. He'll have free reign to run the Hawks' second unit alongside Bogdanovic, getting as many shots as he needs to make his presence felt. On the nights where Williams has the hot hand, he can fit in seamlessly as a shooting guard next to star point guard Trae Young.
Williams is a Georgia native, returning home to play for Atlanta in a veteran role trying to help a team get back to the postseason. If he can get back to the player he was last season where he fell just short of his fourth Sixth Man of the Year award, this deal should work out just as well for the Hawks as it does for the Clippers.
Add to it that they got two second-round picks and some cash considerations, and this is a trade that makes sense for both sides.
The views on this page do not necessarily represent the views of the NBA or its clubs.