Canadian draft prospect Isiaha Mike (Scarborough, Ontario) has elected to remain in the 2020 NBA Draft class, per USA TODAY Rookie Wire's Bryan Kalbrosky.
Mike had an intriguing situation and decision to be made. Forgoing his final year of college eligibility to declare for the 2020 NBA Draft, the SMU forward ended up signing a professional contract with BV Chemnitz 99 in the German Basketball League. He could have elected to play one season overseas, reclassifying for the 2021 NBA Draft class, but prior to the Nov. 9 deadline, he has decided to remain in the 2020 draft class.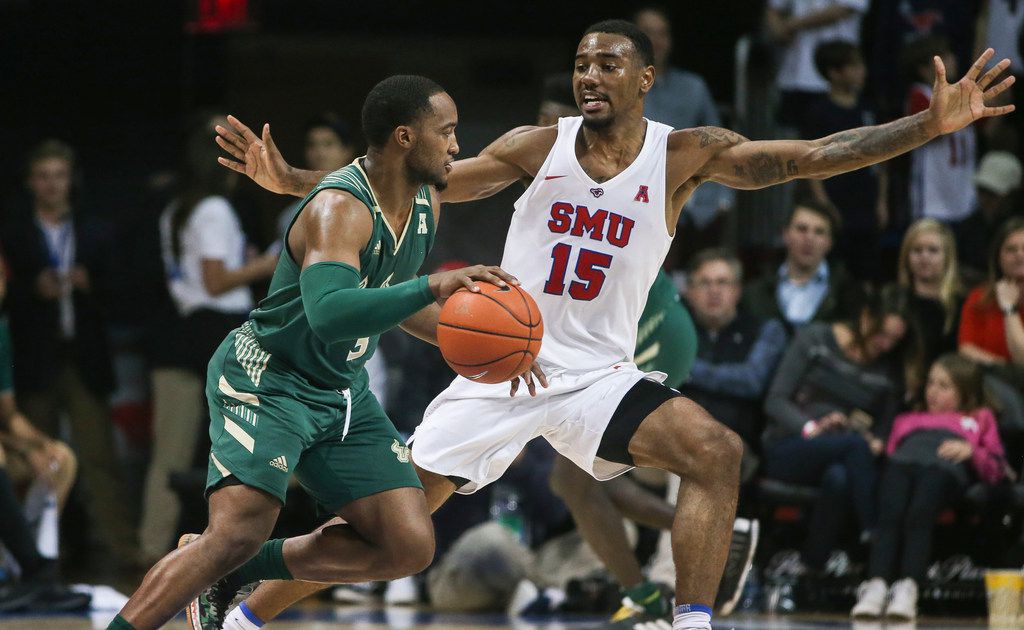 According to the Rookie Wire's Kalbrosky, Mike may have made this decision based on an invitation to the NBA G League's virtual evaluation process - something created for a "select number" of players that did not receive an invite to the NBA Combine.
Mike reportedly told Kalbrosky that he still has his contract overseas, but his situation is "extremely flexible" right now. "If an NBA team prefers him to play in their system next season, he is more than willing to do that," according to the Rookie Wire.
MORE: Who are the Canadians in the 2020 NBA Draft class? | Irving Mock Draft 2.0
Mike began his college career at Duquesne, averaging double-digit points as a freshman. In all three seasons Mike played at the college level, he averaged double-digit points.
As a senior this past season at SMU, the 6-foot-8 forward posted 14.0 points and 6.3 rebounds per game on 48% shooting from the field and 38% from 3 on his way to All-AAC Third Team honours.
The views on this page do not necessarily represent the views of the NBA or its clubs.