The Toronto Raptors have made their final cut.
Ahead of the 2021-22 season, the Raptors announced that they have waived Ishmail Wainright. The move brings the team's roster to a league maximum 15 players, plus two two-way players.
The 15 players on the roster are Fred VanVleet, Goran Dragic, Malachi Flynn, Gary Trent Jr., Svi Mykhaiuliuk, OG Anunoby, Pascal Siakam, Scottie Barnes, Yuta Watanabe, Sam Dekker, Isaac Bonga, Dalano Banton, Chris Boucher, Precious Achiuwa and Khem Birch.
Justin Champagnie and David Johnson, meanwhile, are on two-way contracts.
Here's one stat to know for every player on Toronto's roster heading into opening week.
MORE: What we learned about the Raptors in preseason
One stat to know about each Raptor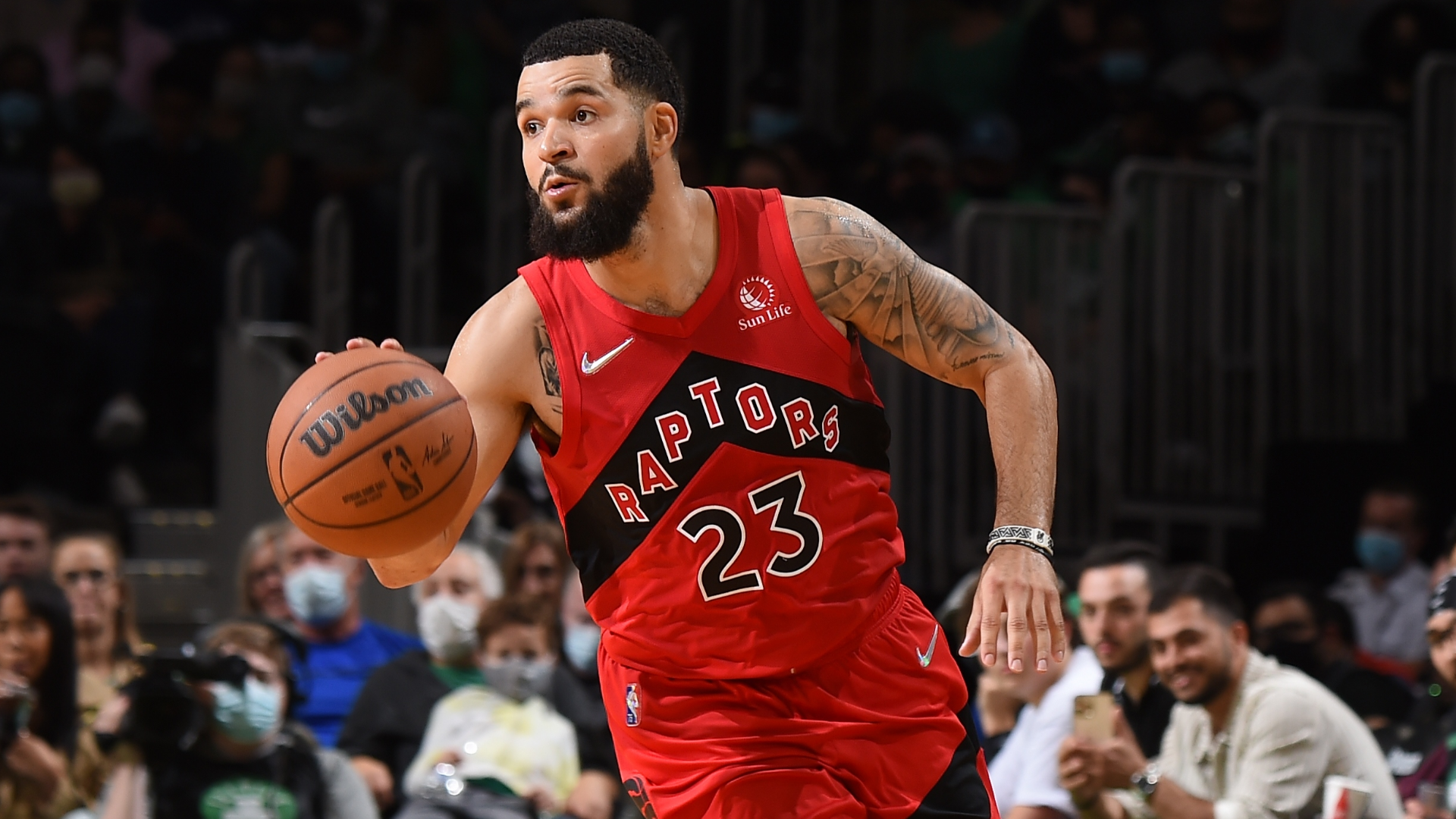 Fred VanVleet, G: VanVleet proved to be one of the NBA's most disruptive defenders last season, ranking fourth with 1.7 steals per game and first with 3.8 deflections per game. It wasn't enough for him to earn an All-Defensive selection, but he maintains that he's one of the best defenders in the league.
Goran Dragic, G: Dragic canned 40.4 percent of his catch-and-shoot 3-point attempts last season, up from 35.4 percent the season prior. More than a quarter (28.2 percent) of his total field goal attempts on the season were catch-and-shoot 3s.
Malachi Flynn, G: Flynn led the Raptors in scoring during the 2021 Las Vegas Summer League with 16.8 points per game on .407/.414/.778 shooting splits.
Gary Trent Jr., G: Trent Jr. became a much more efficient midrange shooter off the dribble after he was traded to Toronto last season, going from making 36.5 percent of his 2-point pull-ups with the Portland Trail Blazers (41 games) to 45.7 percent with the Raptors (17 games).
David Johnson, G: Johnson finished his sophomore season at Louisville as the only player in the ACC among the top 25 in both rebounding and assists.
Svi Mykhaiuliuk, G/F: In the first 134 games of his career, Mykhaiuliuk ran a total of 120 pick-and-roll possessions. He had 77 pick-and-roll possessions in 30 games alone with the Thunder last season. He wasn't an efficient scorer on those plays, but Mykhaiuliuk showed some shot-creating potential.
Justin Champagnie, G/F: Despite being listed at 6-foot-6, Champagnie averaged the eighth-most rebounds per game (11.1) in the country in his sophomore season at Pittsburgh.
Dalano Banton, G/F: A 6-foot-9 guard, Banton recorded the second triple-double in Nebraska history when he posted 13 points, 11 rebounds and 10 assists in a win over Doane College.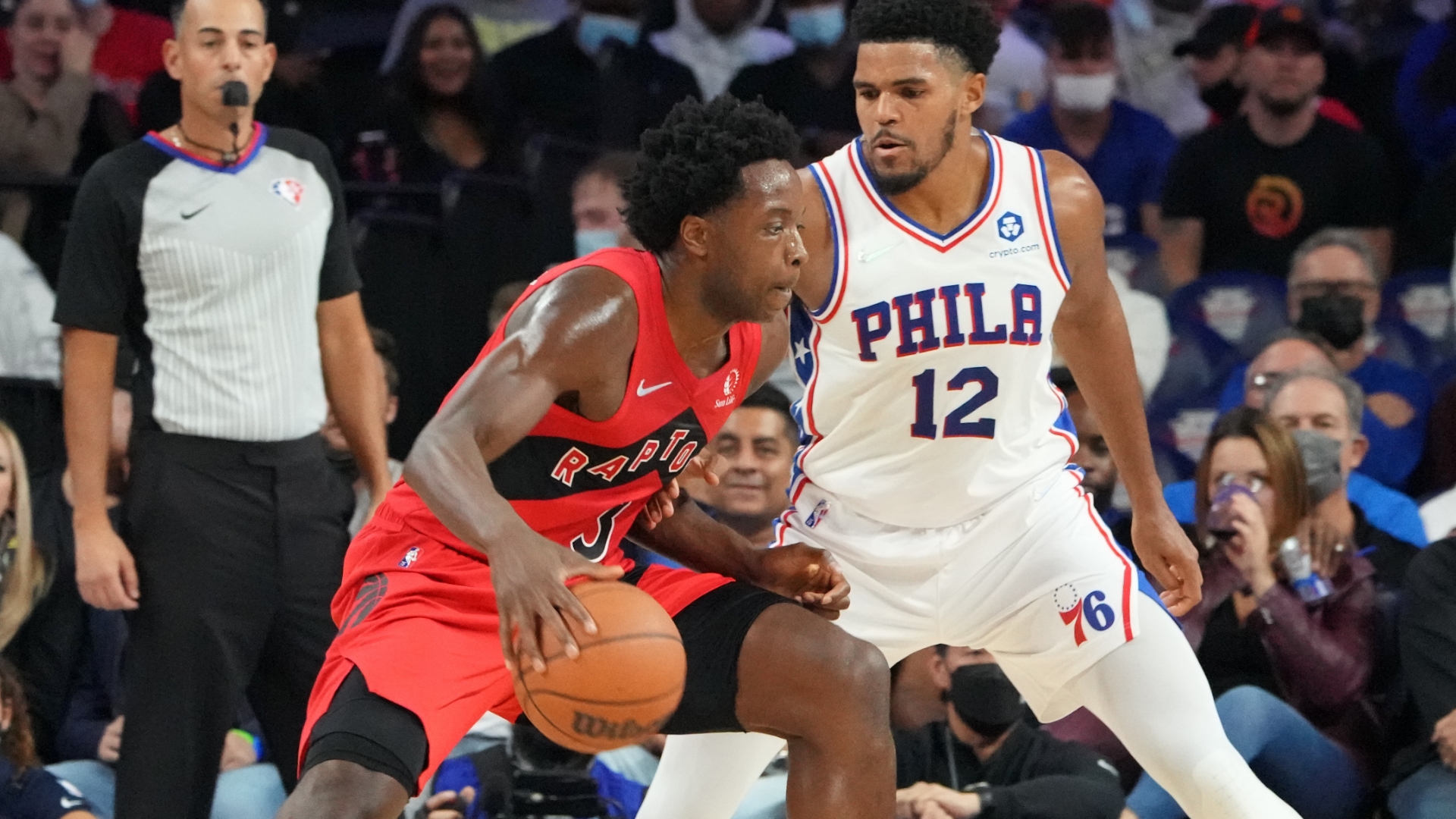 OG Anunoby, F: Only KZ Okpala graded out as a more versatile defender than Anunoby last season. Anunoby guarded mostly power forwards (28.2 percent) but spent an almost equal amount of time defending point guards (17.8 percent), shooting guards (18.2 percent), small forwards (18.8 percent) and centers (17.1 percent), per The BBall Index.
Pascal Siakam, F: Siakam wasn't quite as efficient of a scorer last season but posted a career-best assist percentage (20.5) - an estimate of the percentage of teammate field goals a player assisted on while on the court - alongside a career-low turnover percentage (10.6) - an estimate of turnovers committed per 100 plays.
Scottie Barnes, F: The No. 4 pick in the 2021 NBA Draft, Barnes dished out a team-high 28 assists in preseason. He had five or more assists in all but one game.
Yuta Watanabe, F: Watanabe played at a speed of 4.68 miles per hour last season, ranking him behind only Gary Payton II (4.88), Matt Thomas (4.74) and Doug McDermott (4.70) for fastest in the league.
Sam Dekker, F: A career 28.8 percent 3-point shooter, Dekker went 5-for-8 (62.5 percent) from the perimeter in four preseason games with the Raptors.
Isaac Bonga, F: Bonga posted block and steal rates that ranked in the top half for his position in each of the last two seasons.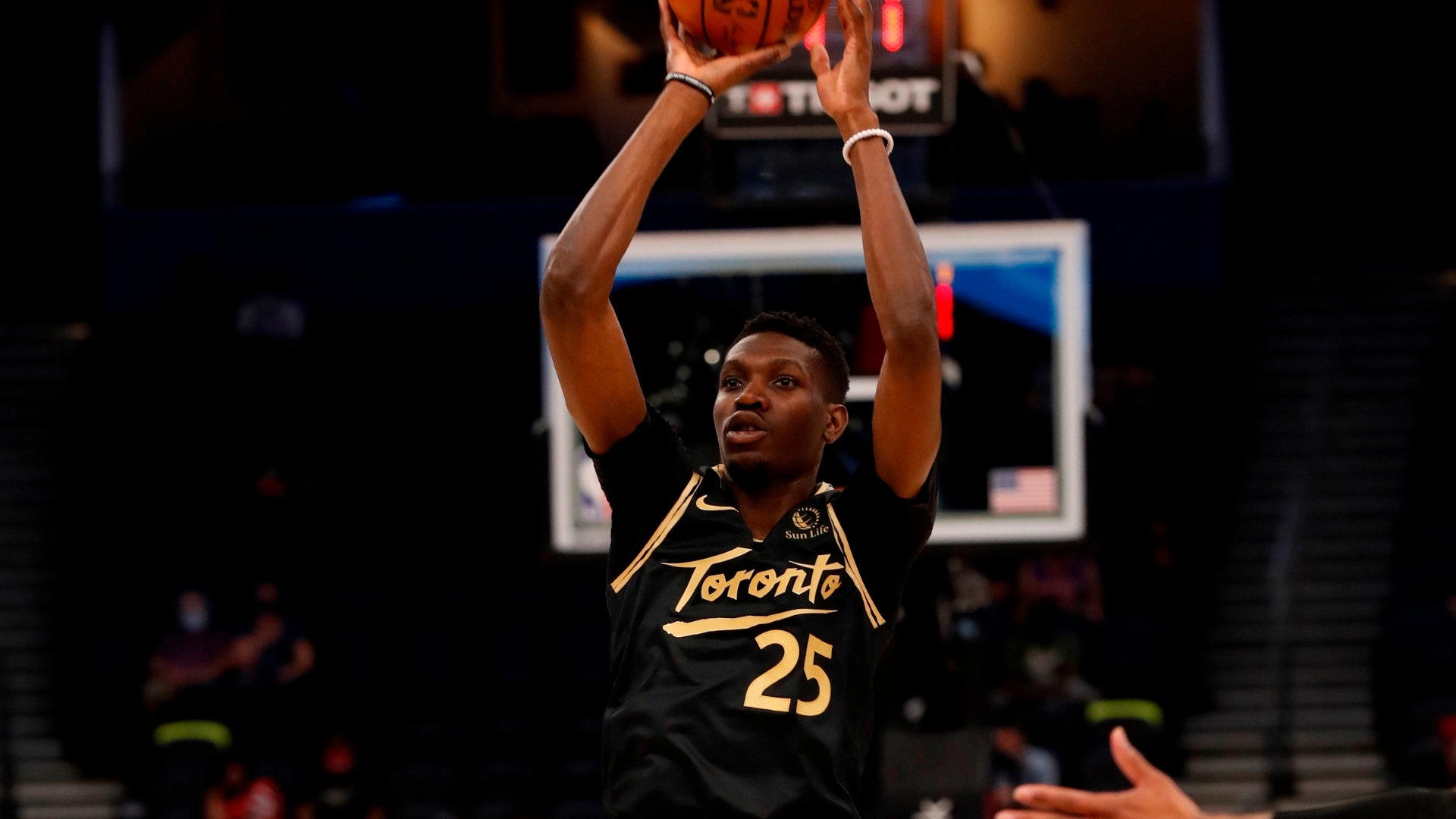 Chris Boucher, F/C: Boucher has blocked a total of 37 3-pointers over the last two seasons, putting him behind only Philadelphia 76ers defensive ace Matisse Thybulle (42) for most in the league.
Precious Achiuwa, F/C: Achiuwa made more shots outside of the paint (5) in five preseason games with the Raptors than he did in 61 regular season games (1) with the Miami Heat last season.
Khem Birch, C: Birch closed last season by scoring double figures in seven straight games, the longest such streak of his career.
The views on this page do not necessarily represent the views of the NBA or its clubs.