It's safe to say that Scottie Barnes is excited to be a member of the Toronto Raptors.
Ahead of his rookie season, Barnes penned a letter on The Players' Tribune titled "What's Good, Toronto?" in which he detailed what he's experienced since being drafted, the love he's already received from Raptors fans and what he hopes to bring to Toronto.
"I'm still waiting for it all to feel real, man," Barnes wrote. "It's crazy. It's like that first semester of school when everything's going by so fast.
"And I wanted to say right off the bat, the way this fanbase has already embraced me…. I'm really starting to feel like a Raptor for real. Like I have my own part to play in the next chapter of this story. I don't feel like I even have the words yet to say how much this all means to me.
"But I'll just say this: Toronto, it feels like we're about to do something special together."
Barnes spent his freshman season at Florida State. In 24 games (seven starts), he posted averages of 10.3 points, 4.1 assists, 4.0 rebounds and 1.5 steals on .503/.275/.621 shooting splits. Those numbers helped him earn ACC Freshman of the Year, ACC Sixth Man of the Year and Third-team All-ACC selections.
Barnes didn't have to wait long to hear his name called in the 2021 NBA Draft, as the Raptors selected him with the No. 4 overall pick.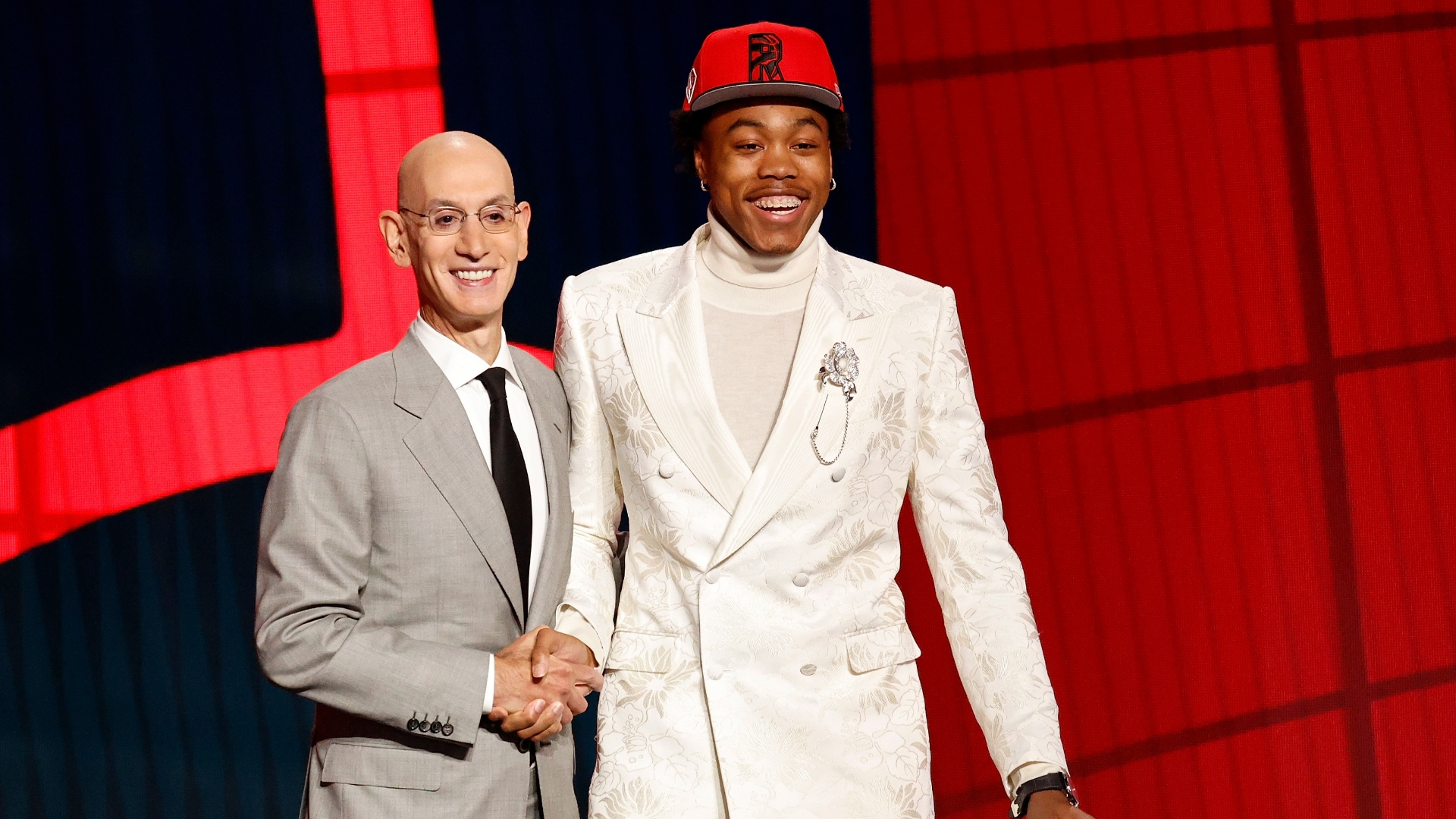 The pick surprised some at the time - many had Jalen Suggs, who was selected one pick later by the Orlando Magic, going to the Raptors at No. 4 - but it's easy to see why the Raptors were drawn to Barnes. A 6-foot-8 guard in a power forward's body, he was billed as one of the most versatile players in his class, as well as one of the best defenders.
There were reports in the days leading up to the draft that Toronto's interest in Barnes was real. Barnes indicates that the feeling was mutual, saying he had an "instant connection" with both Raptors vice chairman and president Masai Ujiri and general manager Bobby Webster upon meeting them.
"You know, you first start meeting folks during the pre-draft workouts, but at that point, you don't really know how it'll actually be. But I felt an instant connection with this team and this franchise, especially after I met Masai. I fell in love with him and Bobby, and their mentality in particular, just from linking with them at the facility and listening to all the coaches.
"Man, they had so much wisdom about the game, and I just remember how they were all about winning. But, the real love started for me when we started talking defense. They got me quick once they started telling me about their defensive mindset and the intensity they bring to it. For a guy like me, who has a passion for playing defense, and who prides himself on his versatility, that's all I needed to hear to know this would be a great fit for both of us."
Following the draft, Barnes suited up for the Raptors in the Las Vegas Summer League alongside Malachi Flynn and the recently acquired Precious Achiuwa. He appeared in four of Toronto's five games, averaging 15.5 points, 6.8 rebounds, 3.3 assists and 1.0 steals per contest.
The Raptors finished with a 4-1 record, but it wasn't enough to earn a spot in the championship due to a new format.
"It was great being out there and meeting my vets," Barnes wrote about his Summer League experience. "And not just meeting them but really chopping it up about regular stuff…. Just building that foundation already. Like I remember being on the sidelines chopping it up with OG, just talking about the type of music we like. (We both like pop, reggae, a little bit of rock.) So getting to talk to him and Pascal just about life on and off the court was great. I feel like I'm already starting to get some important keys, and I just wanna be a sponge right now and take in everything. I don't take any of this for granted.
"We ended up losing ONE game the entire Summer League. ONE. And the whole time I'm thinking it's going to be a playoff bracket, because all we really wanted to do was leave Vegas Summer League as champs. Then ... I found out it was only the top two teams that played in the championship. I was pissed. Lol. I'm still a little mad about it. But, that just shows the love I have for this game and this city because all I want to do is play hard for this team. And I'm looking forward to showing y'all that more and more."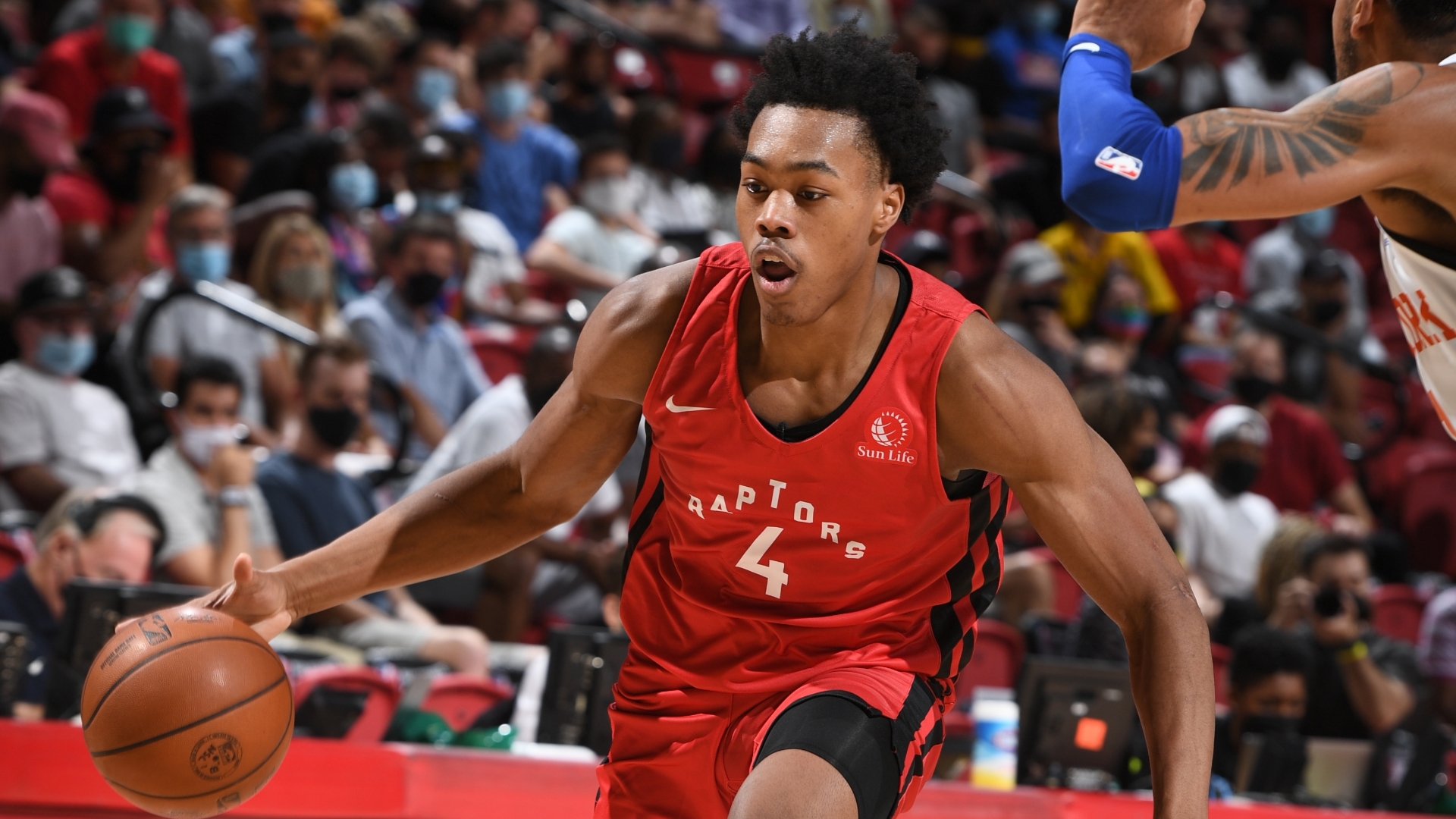 Raptors fans won't have to wait long to see Barnes play again. The team opens preseason play on Oct. 4 with a matchup against the Philadelphia 76ers, followed by their first regular season game on Oct. 20 against the Washington Wizards.
With his rookie season quickly approaching, Barnes signed off with one more story and a clear message.
"I remember walking into the green room after Adam Silver called my name, and some people from the front office were waiting for me. We were shaking hands, and making introductions, and I was so excited I could barely get the words out. But there was one main thing that I really wanted to get across about myself: I'm ready to work. Not ease into it, not half-do things or make excuses because I'm one of the new guys. I'm ready to work. I'm ready to grind. I'm ready to WIN. And I could tell that the feeling was definitely mutual.
"So, to the fans, I want y'all to hear it straight from me: I couldn't be happier to be here in Toronto.
"And one more thing ... I'mma need y'all to help me bring that energy to Scotiabank, because you already know I'mma be turnt up!!"
You can read Barnes' entire letter on The Players' Tribune here.
The views on this page do not necessarily reflect the views of the NBA or its clubs.