Entering the 2021-22 season, the Toronto Raptors knew they'd be without star forward Pascal Siakam for at least the first month of action.
Siakam, who underwent surgery to repair a torn labrum in his left shoulder this past June, was given a five-month timetable for recovery and rehab as the first step towards his return to the floor, which could come in mid-to-late November.
It shouldn't come as much of a surprise that Toronto is experiencing major offensive struggles without its leading scorer from the past two seasons, a fact that is especially true in the halfcourt, where the team's offence has stagnated to a detrimentally bad level early on, scoring at a rate of 80.6 points per 100 possessions in the halfcourt, per Cleaning the Glass.
That said, fans can find solace in the fact that it is early on, and while the return of Siakam won't be a fix-all solution, the one-time All-Star starter stands to help in a major area of concern.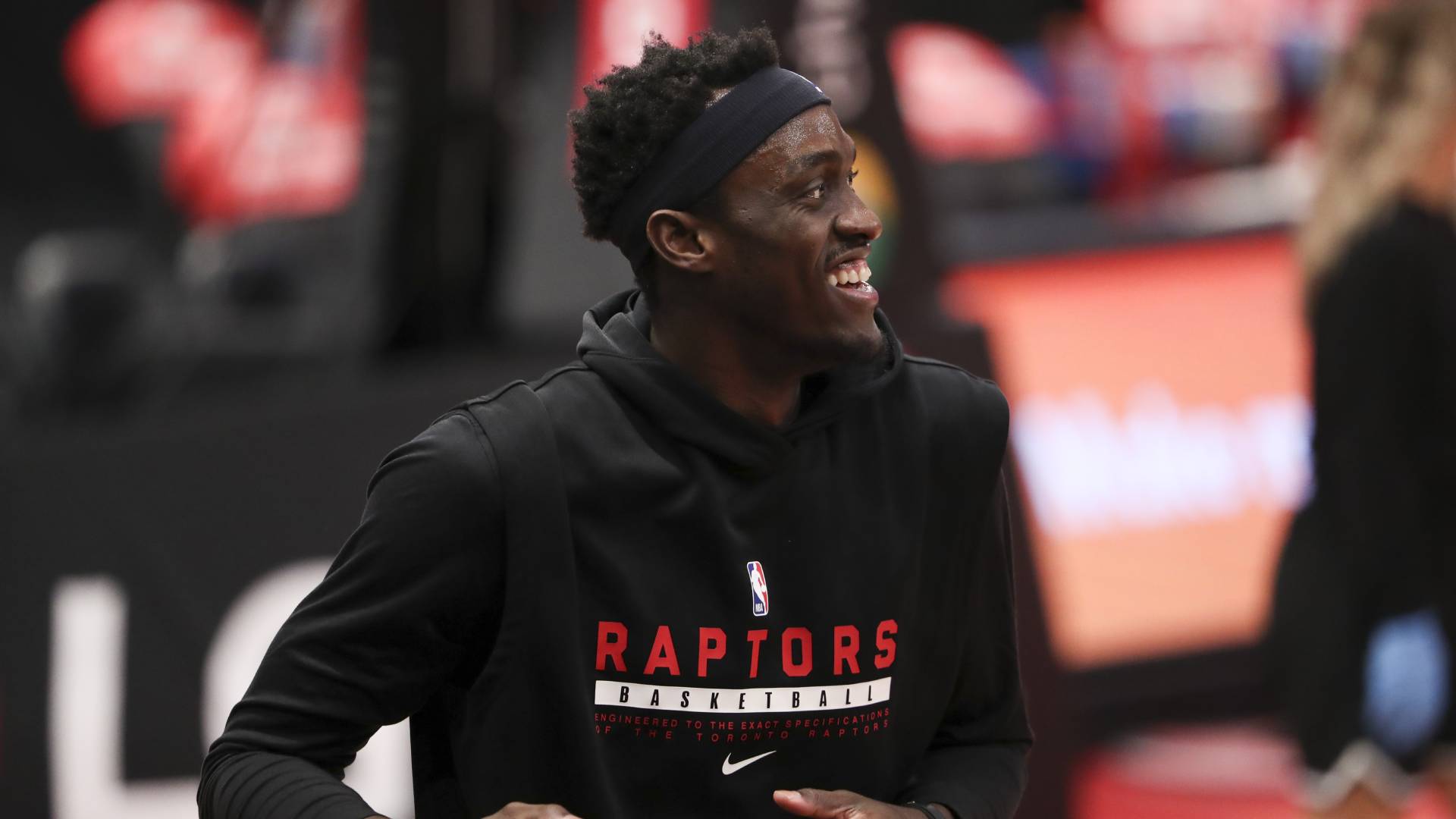 After shooting 17-for-32 (53.1 percent) from within five feet of the rim in Monday's three-point loss to the Chicago Bulls, the Raptors now rank 28th in the league around the basket, with the team's 53.8 percent field goal efficiency from that close distance ranking better than only the New Orleans Pelicans (52.0 percent) and Atlanta Hawks (50.0 percent).
Making this issue even more pressing is Toronto's reliance on scoring around the bucket, as it ranks sixth in field goal attempts (33.0) from a range fewer than five feet from the basket.
It's no easy fix, but Siakam is clearly someone who will help alleviate the problems that derive from this issue.
Last season, the Raptors' 59.9 percent shooting from less than five feet still ranked in the league's bottom 10, but it's much more efficient than what has been shown so far and would have been much higher had it not been for the time missed by Siakam throughout the year, which resulted in him experiencing a number of ups and downs.
To further illustrate this point, take a look at a 27-game sample size from March 19 to May 6 of last season. This specific period represents what is arguably the best stretch from Siakam last season, who appeared in 24 of the 27 games, scoring 20 or more points in 17 of them, including games of 30, 36, 39 and 44 points.
🌶 Pascal Siakam dropped 44 PTS (tied career-high), grabbed 11 REB & dished 7 AST in the @Raptors OT-thriller against Washington! #WeTheNorth pic.twitter.com/ZxkwD5AUXt

- NBA Canada (@NBACanada) May 7, 2021
According to NBA.com Stats, the Raptors shot 62.3 percent from within five feet of the hoop over that span, with Siakam shooting 100-for-160 (62.5 percent) from that range over that same period of time, which admittedly also included some duds.
As all signs indicate that Siakam is on an encouraging path to recovery, it's fair to assume that he'll be able to get back to his attacking ways once he shakes off the rust and is confident enough in his shoulder to bang and finish around the rim.
Even in a "down" year, Siakam managed to average 21.4 points last season, 11.3 of which came in the paint. Envisioning the type of success he can have with more consistency this season should only mean good things for him, which, in turn, means even better things for the team as a whole.
In the bigger picture, this tendency from Siakam can be influential team-wide, as head coach Nick Nurse has been vocal in imploring Scottie Barnes to attack more, telling reporters following the Chicago loss that the rookie "(has) got to turn the corner to score" in order to open up the rest of his game, per Sportsnet's Michael Grange.
Barnes, who is of a similar but different mould than that of Siakam, will learn through experience and by emulating the example shown by his vet.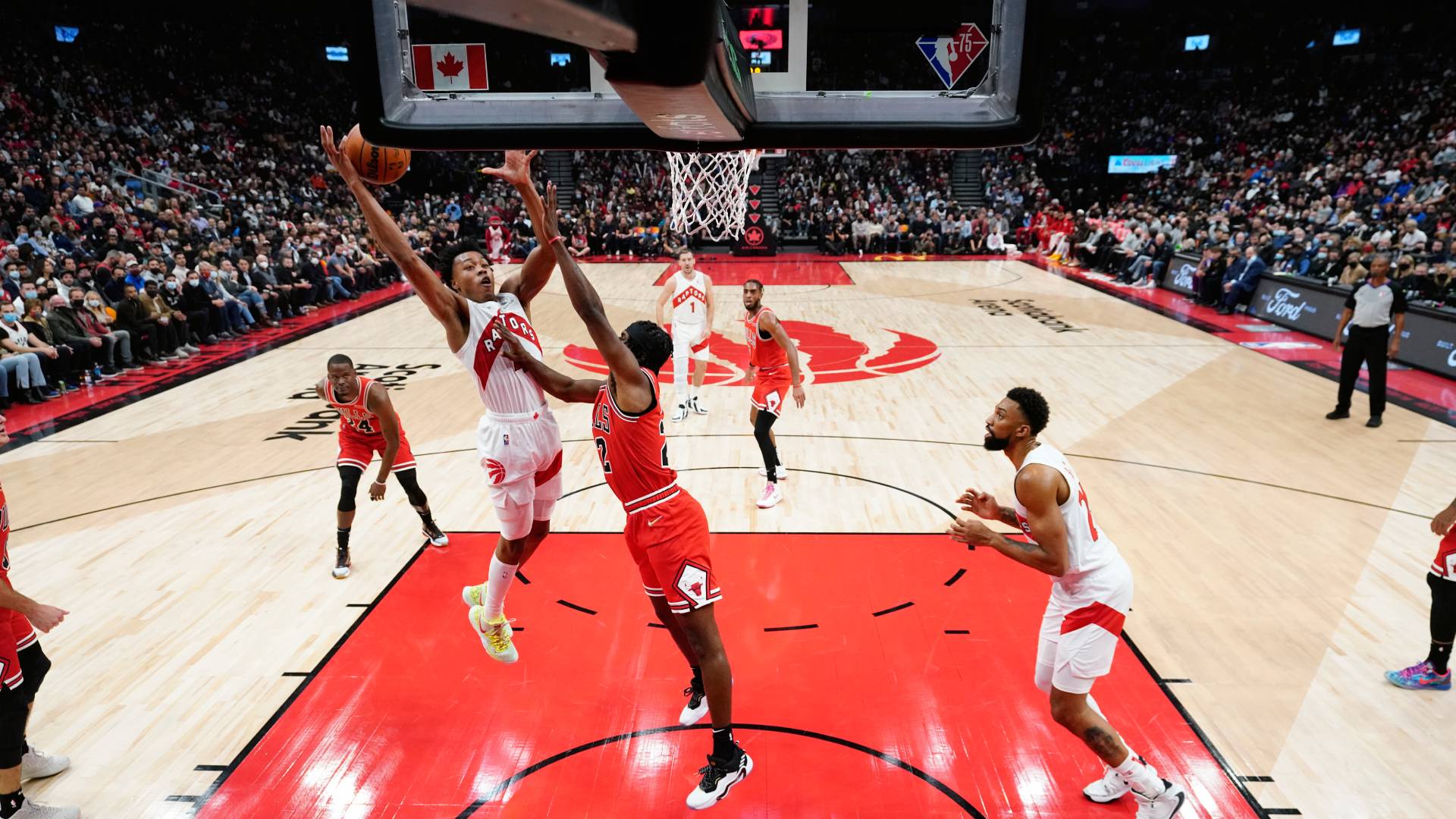 To Nurse's point, attacking will not only open up Barnes' game, but it will also make the lives of others easier once defences converge into the paint. It's a point that will be doubly true once Siakam is back to his aggressive ways offensively.
Once things open up more, the Raptors can work towards having an efficient offence again.
It may seem broken right now, but there are a few fixes that can get Toronto's offence humming, and a big part of it is the return of Siakam.
The views on this page do not necessarily reflect the views of the NBA or its clubs.