When the Toronto Raptors kick off the Conference Semifinals against the Philadelphia 76ers, it will mark the team's 17th playoff series in 11 postseason appearances.
After dispatching the Orlando Magic, the Raptors now will take park in a grueling four-team race in the top-heavy Eastern Conference with Finals-worthy teams in the 76ers, Milwaukee Bucks and Boston Celtics.
Each of them presents a daunting challenge that few teams ever have.
Which begs the question: what is the best team the Raptors have faced in the playoffs?
There's lots of ways to answer this question: overall record, average scoring margin, playoff seeding, the eye test, etc.
This time around, we consulted FiveThirtyEight.com's The Complete History of the NBA , an incredibly thorough resource which includes a power rating for every team after every single game played in NBA history. A complete explanation of how this works can be found here , but simply put it's primarily based on final score and where a game was played.
You can scroll through each team's complete history and see how they stack up over time. For example, here's what the history of the Raptors looks like: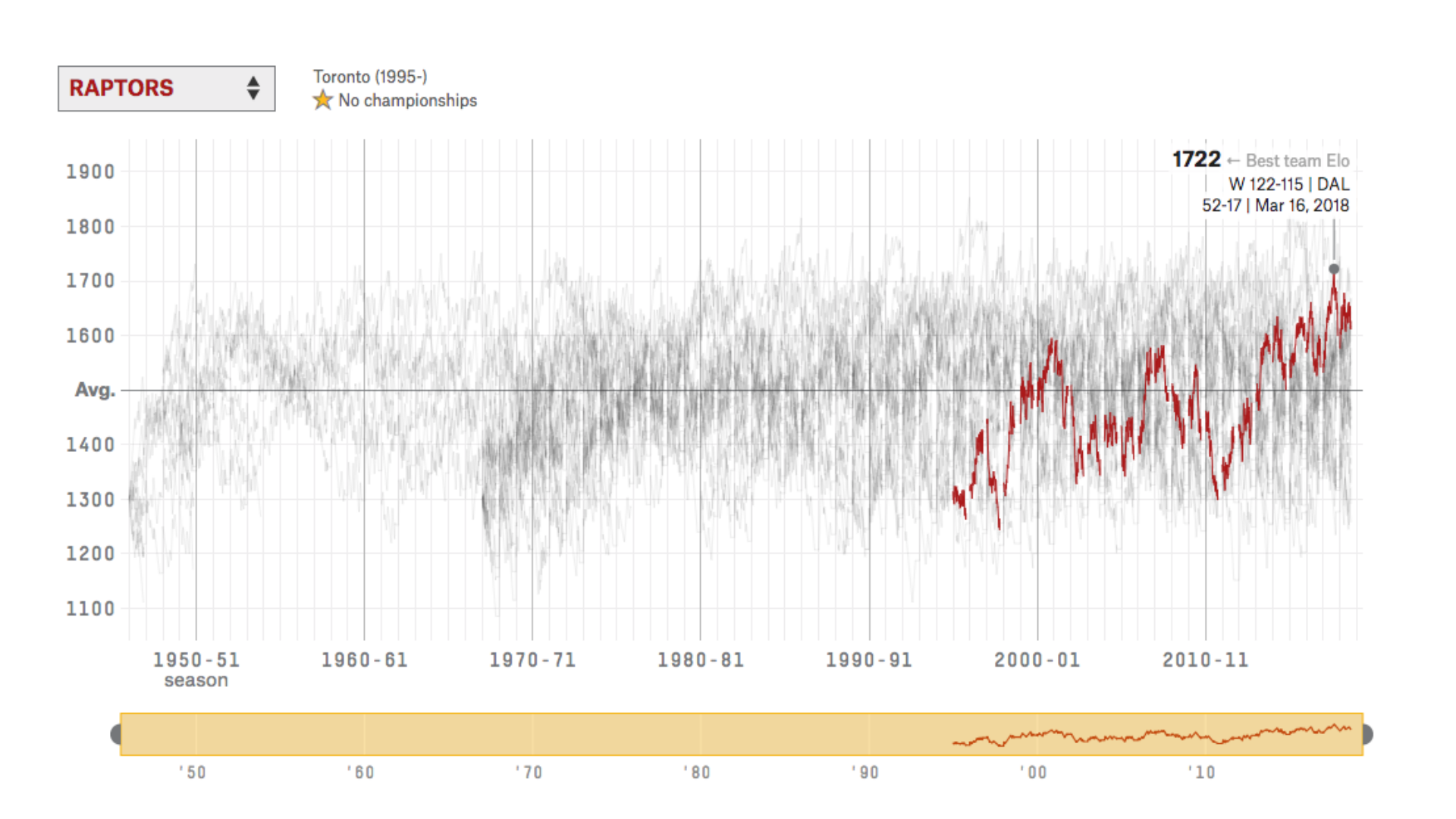 For our purposes, we grabbed each team's ELO rating at the start of each playoff series. Without further ado, on to the rankings!
Round: 1st Round
Result: Raptors won 4-2
ELO Rating: 1,483
Regular season record: 43-39
After winning a franchise-record 59 games in 2017-18, the Raptors faced the Washington Wizard in the opening round. Despite grading out as Tornoto's easiest all-time playoff opponent, the Wizards pushed the Raptors to six games as the series was tied 2-2 after Game 4. John Wall led the Wizards, averaging 26.0 points and 11.5 assists per game for the series.
15. 2017 Milwaukee Bucks
Round: 1st Round
Result: Raptors won 4-2
ELO Rating: 1,502
Regular season record: 42-40
The Bucks weren't quite yet The Bucks. Although Giannis Antetokounmpo was coming off his first season as an All-Star, this Bucks team wasn't yet optimized with pieces in place around the Greek Freak. Jabari Parker, averaging over 20 points per game at the time, sustained a season-ending injury in February and did not play in the series against the Raptors. Outside of Antetokounmpo and Khris Middleton, the leaders in minutes played for the Bucks in that series were Greg Monroe, Tony Snell, a rookie Malcom Brogdon and Matthew Dellavedova.
14. 2015 Washington Wizards
Round: 1st Round
Result: Wizards won 4-0
ELO Rating: 1,509
Regular season record: 46-36
The Raptors got swept by the Wizards despite both John Wall and Bradley Beal shooting under 40 percent for the series. A 37-year old Paul Pierce averaged over 15 points per game in the series, more than either Kyle Lowry or Lou Williams, both of whom shot under 32 percenr for the Raptors.
13. 2007 New Jersey Nets
Round: 1st Round
Result: Nets won 4-2
ELO Rating: 1,511
Regular season record: 41-41
Although the Nets may have won only 41 games in the regular season, they were a seasoned group led by Jason Kidd, Vince Carter and Richard Jefferson. Carter averaged over 25 points per game during the regular season while making his final All-Star team. Kidd was still the league's biggest triple-double threat as he had 12 of them that season, by far the most in the NBA.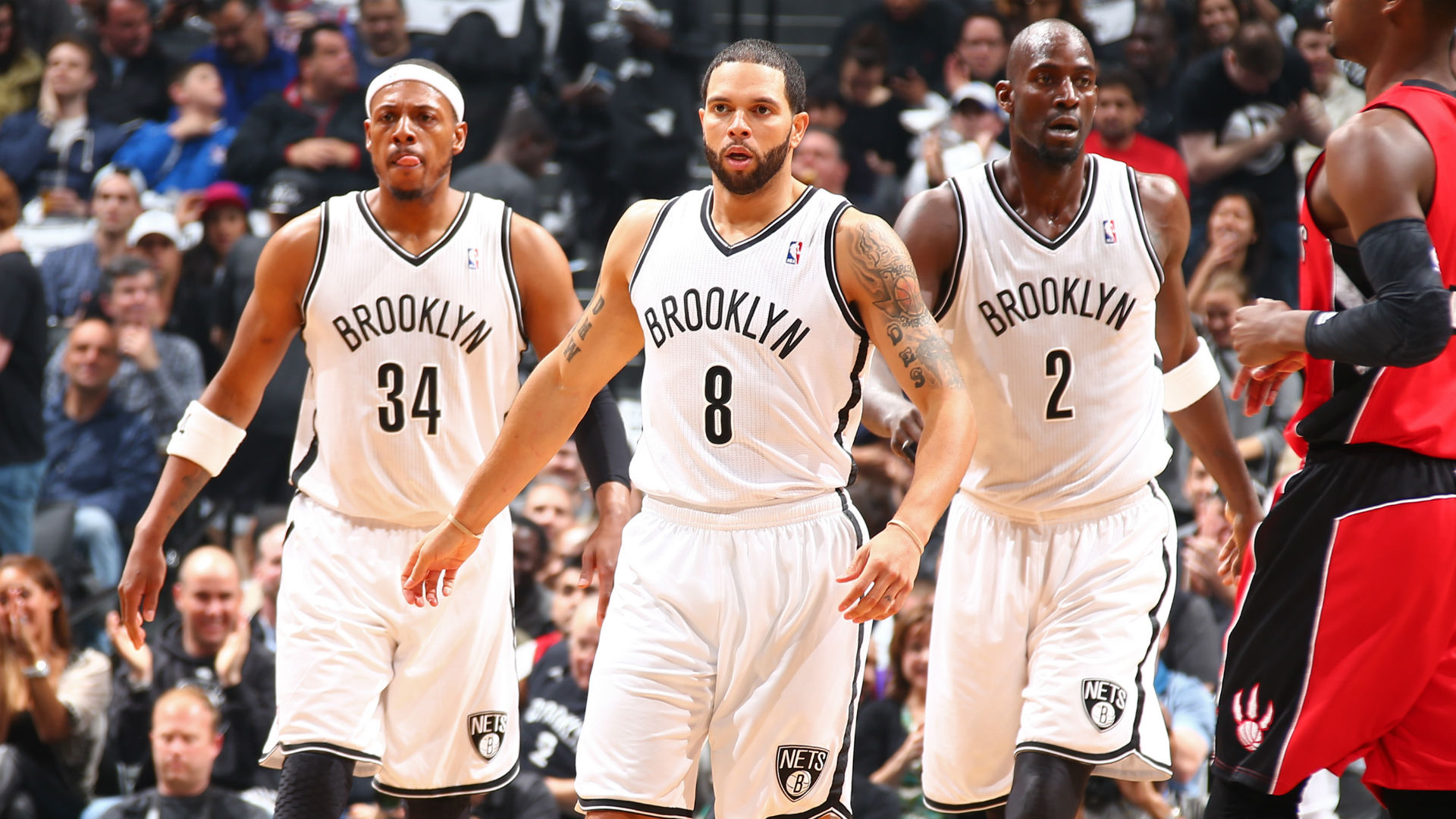 Round: 1st Round
Result: Nets won 4-3
ELO Rating: 1,512
Regular season record: 44-38
Coached by Jason Kidd, the 2013-14 Nets were a scary team on paper. A starting five of Deron Williams, Joe Johnson, Shaun Livingston, Paul Pierce and Kevin Garnett, these Nets would have been even better had Brook Lopez not sustained a season-ending injury that kept him out of the playoffs. This Nets team ultimately proved more bark than bite even though they dispatched of the Raptors in a hotly contested seven-game series in which they won Game 7 in Toronto 104-103 when Paul Pierce blocked Kyle Lowry's potential game-winner in the closing seconds.
Round: 1st Round
Result: Raptors won 4-3
ELO Rating: 1,519
Regular season record: 45-37
Paul George led this Pacers team that also featured Monta Ellis and George Hill. Defence was the calling card for this team as the Pacers ranked third in the regular seaon in defensive rating. Toronto won a low-scoring affair in Game 7, prevailing 89-84 thanks to a game-high 30 points by DeMar DeRozan.
Round: 48-34
Result: Raptors won 3-2
ELO Rating: 1,526
Regular season record: 48-34
Allan Houston, Latrell Sprewell, Mark Jackson, Glen Rice, and Mark Jackson made up a deep Knicks team that one season earlier made it to the Conference Finals. Coached by Jeff Van Gundy, this Knicks team also had Larry Johnson in his final NBA season though he did not play in the playoffs due to lingering back problems. This series, punctuated by a close win in a deciding Game 5 at Madison Squaree Garden, represented the first series win in Raptors franchise history. Vince Carter led the way with 27 points in the final game while playing all 48 minutes.
Round: Conference Semifinals
Result: Cavaliers won 4-0
ELO Rating: 1,537
Regular season record: 50-32
On paper, this was a series the Raptors could have won. Perhaps if one of Jonas Valanciunas's tips at the end of Game 1 went in, the entire outcome of the series would have shifted. Instead, the Raptors once again got swept by a Cavaliers team that barely made it out of the 1st Round. Of the three LeBron James teams that the Raptors have faced in the playoffs, this group graded out as the worst. Joining James in the starting lineup was Kevin Love, George Hill, Kyle Korver and J.R. Smith.
8. 2000 New York Knicks
Round: 1st Round
Result: Knicks won 3-0
ELO Rating: 1,567
Regular season record: 50-32
Toronto's first-ever playoff series came against a 50-win Knicks team less than one year removed from playing in the NBA Finals. In addition to Houston, Sprewell, and Johnson, this Knicks team also had Hall of Fame center Patrick Ewing who was in his final season with New York.
7. 2017 Cleveland Cavaliers
Round: Conference Semifinals
Result: Cavaliers won 4-0
ELO Rating: 1,568
Regular season record: 51-31
The final version of the Cavaliers with Kyrie Irving, they swept the Raptors just as they did the Pacers in the 1st Round. LeBron James was unstoppable in the series, averaging 36.0 points per game while Irving pumped in 22.3 of his own to go along with 8.5 assists.
Round: 1st Round
Result: Pistons won 3-2
ELO Rating: 1,572
Regular season record: 50-32
The Pistons were on the brink of becoming an Eastern Conference powerhouse. This version of the Pistons - led by Jerry Stackhouse and Ben Wallace - did not yet have future Detroit legends Chauncey Billups, Richard Hamilton, Tayshaun Prince or Rasheed Wallace. The other three starters against the Raptors were Chukcy Atkins, Michael Curry and Clifford Robinson. The very next season began a stretch of six straight seasons in which they reached the Conference Finals.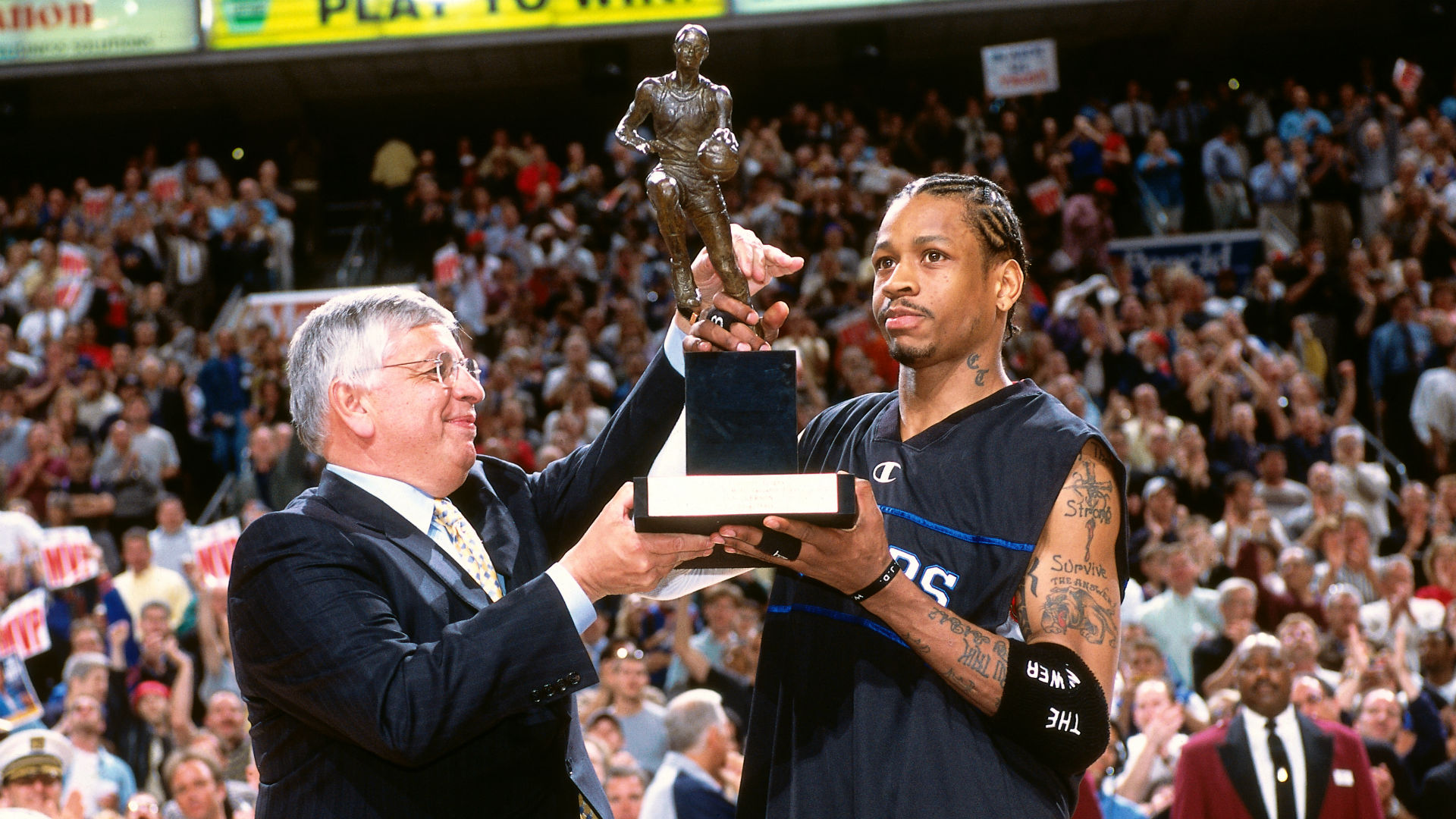 5. 2001 Philadelphia 76ers
Round: Conference Semifinals
Result: 76ers won 4-3
ELO Rating: 1,573
Regular season record: 56-26
Arguably the most entertaining playoff series in Raptors history as it went seven games with both Iverson and Vince Carter dropping 50 at various points throughout. This 76ers team was tailor made for Iverson who won the NBA's MVP award, receiving the trophy prior to Game 5 in which he proceeded to score 52 points to give Philadelphia a 3-2 lead heading back to Toronto for Game 6. Philadelphia, which also featured Dikembe Mutombo, Aaron McKie and Eric Snow among others, went on to reach the NBA Finals where they fell to the Los Angeles Lakers.
4. 2019 Orlando Magic
Round: 1st Round
Result: Raptors won 4-1
ELO Rating: 1,593
Regular season record: 42-40
I'm not going to lie, seeing the Magic this high was a stunner. Don't like the methodology? Hey, I'm just the messenger, take it up with FiveThirtyEight. As for explaining why the Magic rated so highly entering the playoffs, it likely has to do with how they ended the season. They went 10-2 down the stretch and from January 31 onwards, owned a 22-9 record and a scoring margin of +7.9, both of which ranked third in the NBA. So while they may have barely finished with a winning record, the Magic were on a roll entering the playoffs. In some ways, that makes how Toronto dispatched of them quickly all the more impressive after dropping Game 1.
Round: Conference Semifinals
Result: Raptors won 4-3
ELO Rating: 1,606
Regular season record: 48-34
I was surprised to see this Heat team this high. Following a regular season in which they won 48 games, the Heat were coming off a 1st Round series in which they barely got past the Charlotte Hornets in a dramatic seven-game series. Part of the reason why this particular Heat team ranks as high as it did it because Chris Bosh played the first half of the season at an All-Star level before his blood clot concerns forced him off the floor. Even so, Dwyane Wade led the Heat to a 19-10 record after the All-Star break without Bosh, good for fifth in the entire league and actually better than prior to Bosh shutting it down. In addition to Wade, this Heat team leaned on Goran Dragic, Joe Johnson and Luol Deng in addition to a young Hassan Whiteside, a past-his-prime Amar'e Stoudemire and a rookie Justise Winslow.
2. 2008 Orlando Magic
Round: 1st Round
Result: Magic won 4-1
ELO Rating: 1,620
Regular season record: 52-30
It's easy to forget how good some of the Dwight Howard Magic teams were in the mid-to-late 2000s. This particular squad was versatile and deep, loaded with shooters who could fill it up from the outside. Howard averaged 22.6 points and 18.2 rebounds per game in the five-game win over the Raptors and received help from the likes of Rashard Lewis, Hedo Turkoglu and Jameer Nelson. How deep was this Magic team? JJ Redick, in his second season, played a grand total of four minutes in the entire series.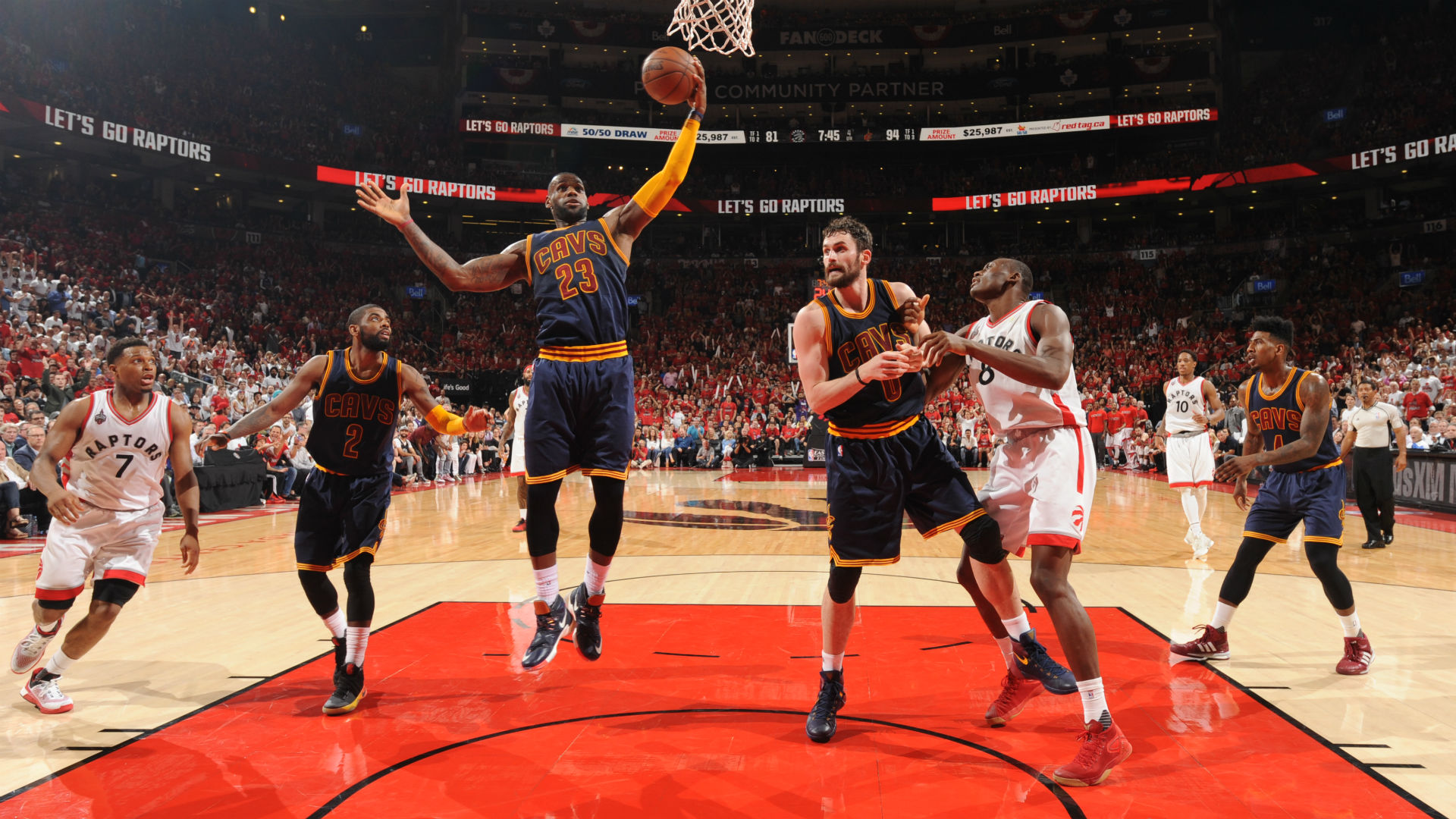 1. 2016 Cleveland Cavaliers
Round: Conference Finals
Result: Cavaliers won 4-2
ELO Rating: 1,697
Regular season record: 57-25
Who else?
The 2015-16 Cavaliers, best known for eventually knocking off the 73-9 Golden State Warriors in the most epic comeback in NBA Finals history, punched their ticket to the Finals by vanquishing the Raptors in the Conference Finals, winning Game 6 on Toronto's home floor. By almost any measure, this is the best team that the Raptors have ever played in the postseason. Although LeBron James would sweep the Raptors in each of the two subsequent postseasons, this is the series that started his dominance against Toronto .
Looking forward to this year's playoffs, Raptors fans can take solace in the fact that James is no longer standing in their way in the Eastern Conference.