Pascal Siakam is in the midst of yet another impressive stretch of play.
After missing six games while in the league's health and safety protocols, Siakam understandably had a few rough showings, shooting a combined 16-for-45 in his first three games back, notably sitting for the entirety of the fourth quarter of a loss to the Cleveland Cavaliers.
Since that nine-point showing against Cleveland, however, Siakam has looked much more like the All-Star version of himself, posting averages of 25.0 points, 9.3 rebounds and 4.3 assists, while shooting 49.3 percent from the field over the last four games.
Following a 26-point, eight-rebound showing against the Trail Blazers, Siakam detailed the source of his improvements and the noticeably different changes to his body.
"I think I'm getting better - I think I'm getting a little better each game, just like making decisions," Siakam said after the game. "And also, obviously (I) was out for three weeks and I lost like 10-15 pounds and I'm trying to get back to just feeling good and I think I'm feeling good every day, I'm taking care of my body, doing the best that I can to just be fresh out there."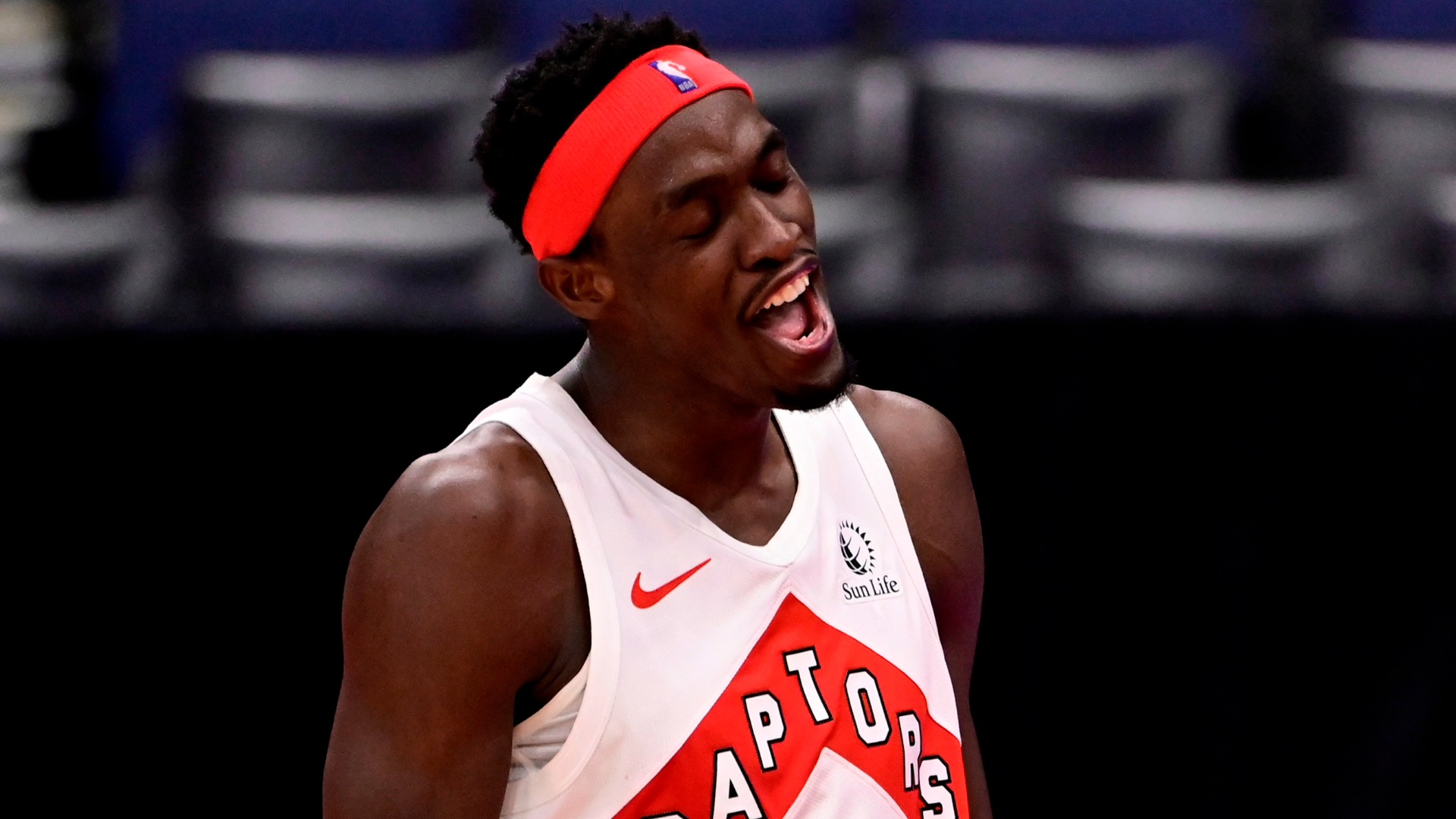 Listed at 6-foot-9, 230 pounds coming into the season, Siakam losing significant weight over the past month is nothing to gloss over given the physicality with which he plays on the interior. When asked if being lighter has made him feel any different, Siakam was honest about the effects of his recent weight loss.
"I think I'm experimenting to be honest with you," Siakam told reporters. "I'm growing every day, I'm learning about my body and I'm learning about different things. … I think I'm just trying to get stronger and not have the weight back or whatever.
"I'm just experimenting," the one-time All-Star reiterated. "I'm seeing how I feel right now - I think I'm feeling good right now. Just in terms of like, being fluid and running and so yeah, I like it. I guess we'll see and I'm experimenting."
Along with the fluidity has come some physicality from Siakam. During this most recent stretch, he's has done an excellent job of getting to the line, attempting 33 free throws over the past four games, 30 of which have come in Toronto's most recent three outings.
That Siakam has gotten to the line an average of 10 times in each of the last three games is major in that it nearly doubles his average of 5.3 free throw attempts per game this season. In the past, both Siakam and head coach Nick Nurse have said that some recurring issues with finishing around the rim have been a product of contact received on drives and post moves.
In each of the last three games, Siakam has finished well through contact, getting four and-one finishes, including two in the first quarter of the team's meeting with the Portland Trail Blazers.
Pascal is up to 10 first quarter points as he finishes the and-one! 💪 #WeTheNorth pic.twitter.com/qgqqhMYbRU

- NBA Canada (@NBACanada) March 28, 2021
In addition to his and-ones, Siakam had a number of other finishes where defenders could have been whistled for fouls.
As Toronto looks to string wins together to emerge back into the Eastern Conference playoff picture, the fluidity and assertiveness shown from Siakam will be key. As long as his body is feeling good, he'll be well fit to handle the physicality thrown his way.
"It's tough but, I think I'm feeling good," Siakam said Sunday night. "I'm in a good space and I just want to continue to get better, continue to feel good, which I think is the most important thing and I feel like when I feel good, the rest will take care of itself."
The views on this page do not necessarily reflect the views of the NBA or its clubs.