In the offseason, Pascal Siakam signed a four-year, $129 million extension with the Toronto Raptors.
At the time, it was sort of a surprise that Siakam signed the contract that he did. While he will be Toronto's second-highest-paid player when his extension kicks in next season and the team's highest-paid player from 2021-22 onwards, he was eligible for the same five-year, $168.2 million extension that Ben Simmons and Jamal Murray signed with their respective teams. Siakam's new contract will pay him a similar amount as them on a per-year basis, but he missed out on another season of guaranteed max-level money.
However, there is a way in which he could make up for some of that difference. As Michael Grange of Sportsnet revealed shortly after Siakam signed his extension, there are some incentives in his new contract based on his play this season that could give him a higher percentage of the cap moving forward.
Those incentives?
His deal will be worth 28 percent of the cap if he makes All-NBA Second Team this season.
His deal will be worth 29 percent of the cap if he makes All-NBA First Team this season.
His deal will be worth 30 percent of the cap if he's named league MVP this season.
With that in mind, I reached out to cap expert Jeff Siegel of Early Bird Rights to get an idea of how Siakam's extension would change based on whether or not he meets those incentives, the caveat that we don't quite know what the salary cap is going to be next season and beyond after everything that has happened this season.
According to Siegel, Siakam is set to earn $129 million over the next four years if he doesn't make an All-NBA Team or makes the All-NBA Third Team this season. If he makes the All-NBA Second Team, that number jumps to $144.3 million. If he makes the All-NBA First Team, it increases to $149.5 million. And if he wins MVP, he'd make $154.6 million.
You can see the per-year breakdowns of each scenario below.
Pascal Siakam's four-year extension

| | | | | |
| --- | --- | --- | --- | --- |
| Year | No All-NBA or 3rd Team | All-NBA 2nd Team | All-NBA 1st Team | Wins MVP |
| 2020-21 | $28.8 million | $32.2 million | $33.4 million | $34.5 million |
| 2021-22 | $31.1 million | $34.8 million | $36.0 million | $37.3 million |
| 2022-23 | $33.4 million | $37.4 million | $38.7 million | $40.0 million |
| 2023-24 | $35.7 million | $39.9 million | $41.4 million | $42.8 million |
| Total | $129.0 million | $144.3 million | $149.5 million | $154.6 million |
We know Siakam won't win MVP this season - our Kane Pitman had him ranked ninth in our most recent MVP ladder - but there's a chance he will make an All-NBA Team, although which team he makes hinges on one rather large looming factor.
Since LeBron James and Giannis Antetokounmpo are widely considered to be the front-runners for MVP this season, they'll almost certainly be the two forwards on the All-NBA First Team. Kawhi Leonard, in the midst of what's been the best statistical regular season of his career, figures to be a lock as well for the All-NBA Second Team.
MORE: Has this been Kawhi's best year ever?
What remains to be seen is whether or not Anthony Davis is recognized as a centre on the end-of-season award ballots. Davis has made the All-NBA First Team as a centre before, but Basketball-Reference has him logging 62 percent of his minutes at power forward compared to 38 percent at centre this season. If Davis doesn't qualify as a centre this season, he's in all likelihood going to snag the other forward spot on the second team alongside Leonard. If he does, he's likely going to make the first team as a centre alongside James and Antetokounmpo.
This all means that Siakam - along with Jayson Tatum, Jimmy Butler, Khris Middleton, Brandon Ingram and Domantas Sabonis - will be in a crowded race for either two or three spots depending on the status of Davis.
Should Davis qualify as a centre, there is a world in which Siakam beats out the others for a Second Team forward spot, in which case his four-year extension would increase by $15.3 million, from $129.0 million to $144.3 million.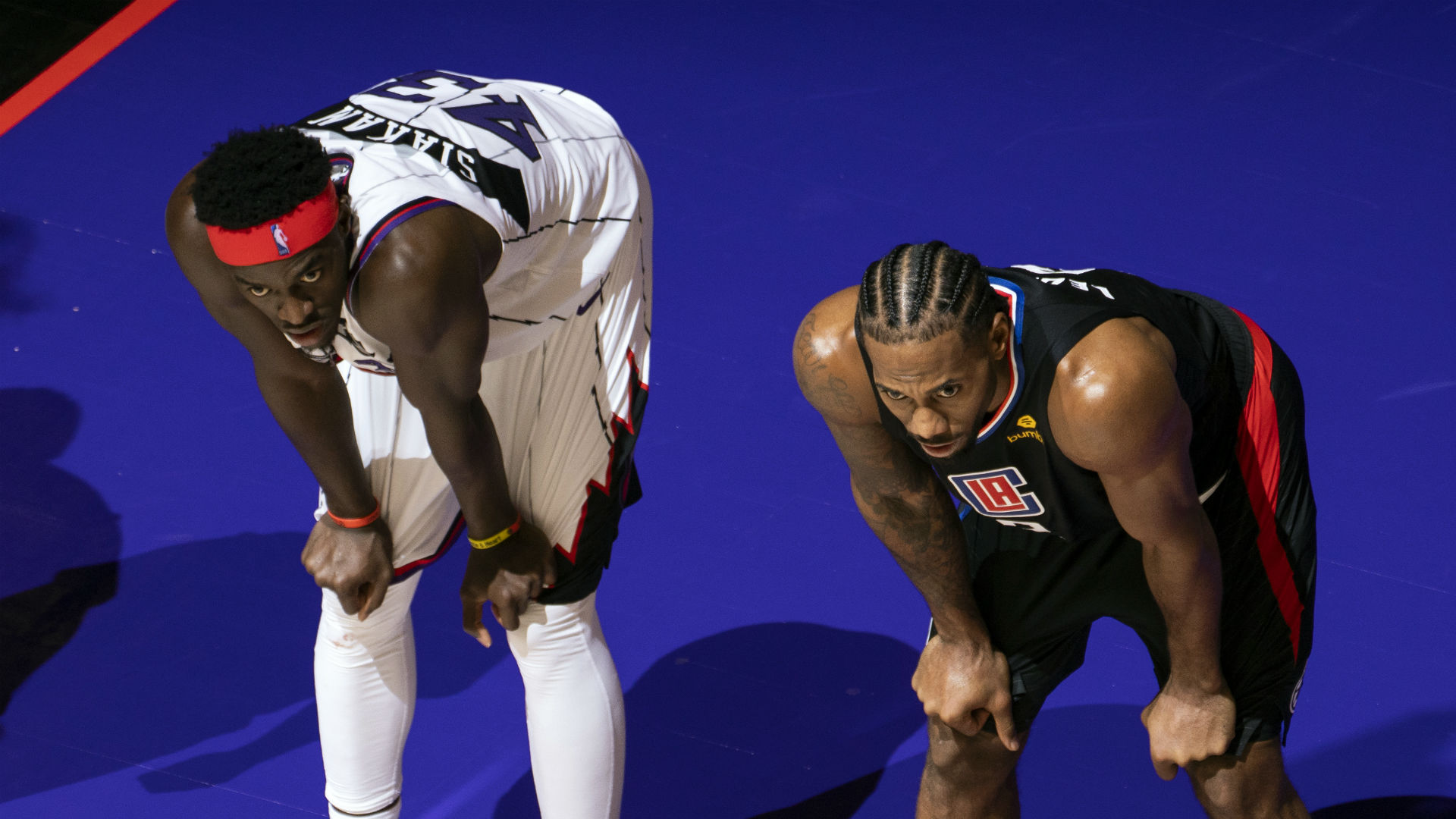 If that were to happen, it would impact the Raptors financially moving forward because it would eat into their future cap space. The one person currently on the team who would be impacted by Siakam making the All-NBA Second Team this season the most is Fred VanVleet, as he'll be an unrestricted free agent this offseason and is in line to make more on his next contract than Toronto's other unrestricted free agents, Serge Ibaka and Marc Gasol.
As John Hollinger of The Athletic noted prior to this season's trade deadline, anything over $20 million annually for VanVleet on his next contract would make it complicated for the Raptors to create max room in the summer of 2021, when they are expected to pursue Antetokounmpo should he become an unrestricted free agent. The more money the Raptors have to pay Siakam between now and then, the less they'll have to spend on VanVleet or any other free agent if the intention is to maintain financial flexibility.
The Raptors are fortunate that not many teams have the cap space they'd need this offseason to lure VanVleet away from Toronto. But as the saying goes, all it takes is one team.
MORE: Lowry, VanVleet rank among top 30 clutch players
The New York Knicks and Detroit Pistons are two in particular that have been linked to VanVleet because of their need for a point guard and the amount of cap space they are both projected to have. If either one of them offers VanVleet a contract in the ballpark of $20 million a year, it might make the Raptors think twice, especially if Siakam gets the All-NBA Second Team bump.
With so much unknown, the Raptors will probably cross that bridge when they come to it.
For now, just know that both Siakam and the Raptors have something riding on how the end-of-season awards shake out.
The views on this page do not necessarily reflect the views of the NBA or its clubs.