Welcome to "One Possession!" Throughout the 2019-20 NBA season, our NBA.com Staff will break down certain possessions from certain games and peel back the curtains to reveal its bigger meaning.
Today, Toronto Raptors forward Pascal Siakam takes the spotlight.
Context: Against the Boston Celtics on Friday, Pascal Siakam set a new career-high with five made 3-pointers. That alone is impressive, but it's where Siakam's 3-pointers came from that is noteworthy. The reason why? Each of his makes were from above the break. For perspective, Siakam made a total of 17 above the break 3s last season. While he made great strides as a 3-point shooter in 2019-20, basically all of his makes came from the corners and were set up by one of his teammates.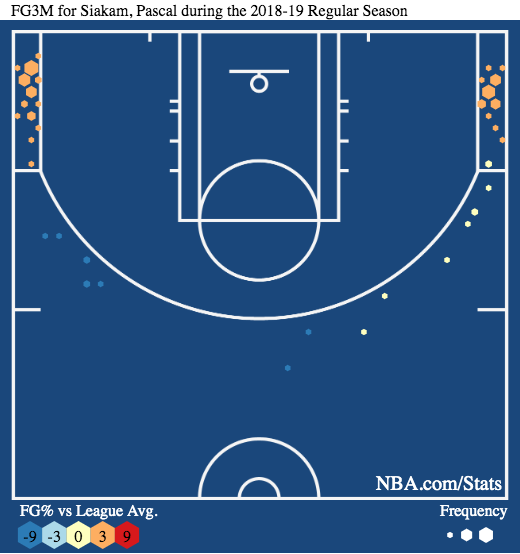 Possession: Siakam's first 3-pointer against the Celtics came near the end of the first half.
Breakdown: Siakam brought the ball up the court and immediately looked to attack Boston's weakest defender, Kemba Walker, by having Fred VanVleet set a screen for him.
Unusual as it may seem for someone as small as VanVleet to be used as a screener, many of the league's best wings - Giannis Antetokounmpo, LeBron James, James Harden etc. - will involve their point guards in a pick-and-roll in an attempt to get the opposing team's point guard to switch onto them. Had Walker switched onto Siakam, he would've almost certainly taken him to the post, where he ranked in the 82nd percentile with 1.08 points per possession last season.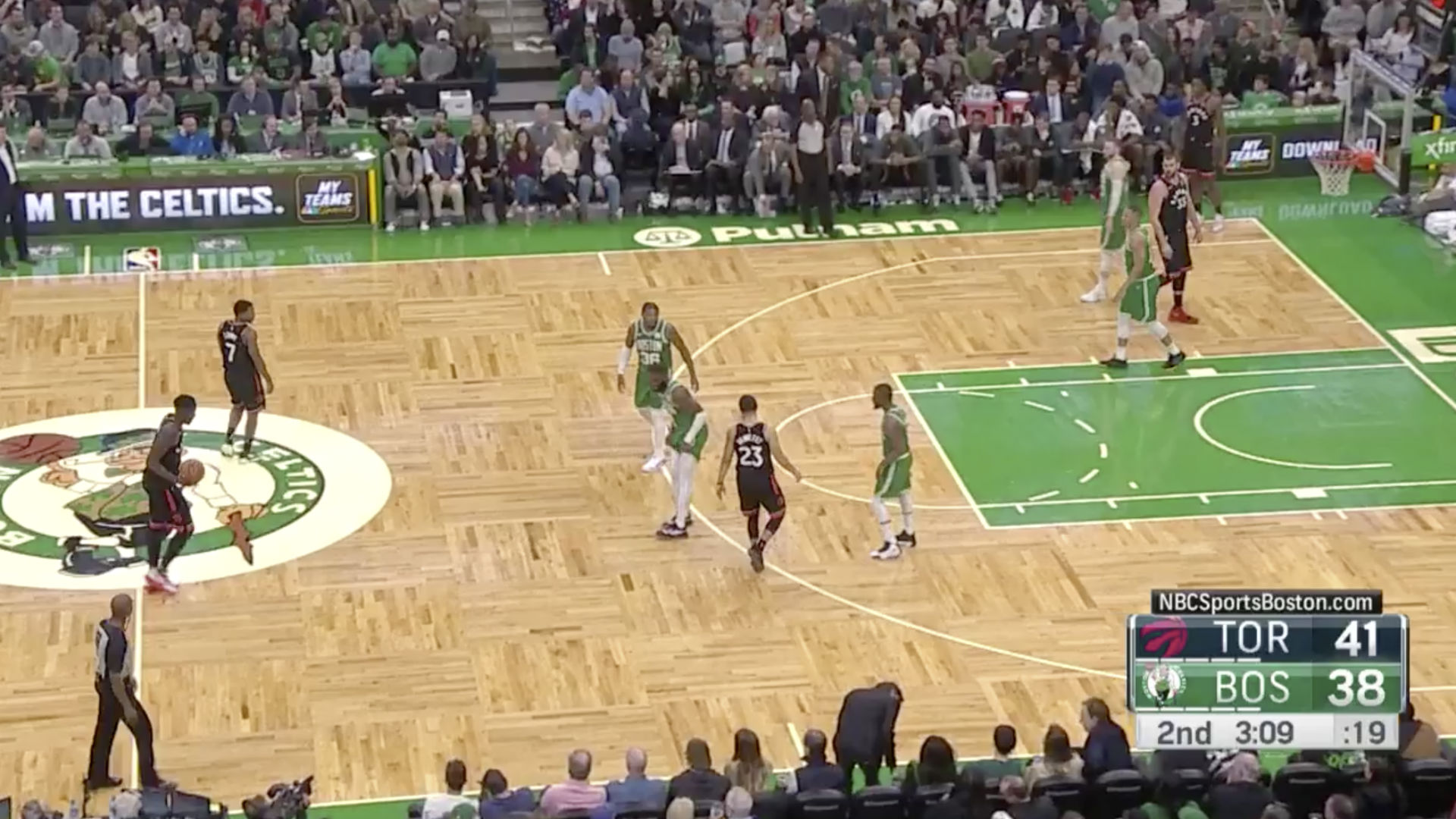 Knowing how much of a mismatch it would be had he switched, Walker instead hedged - a term used to describe a defender jumping out to the ball handler before recovering to their assignment.
Jaylen Brown, meanwhile, dropped underneath VanVleet's screen to prevent Siakam from getting a straight-line drive to the basket.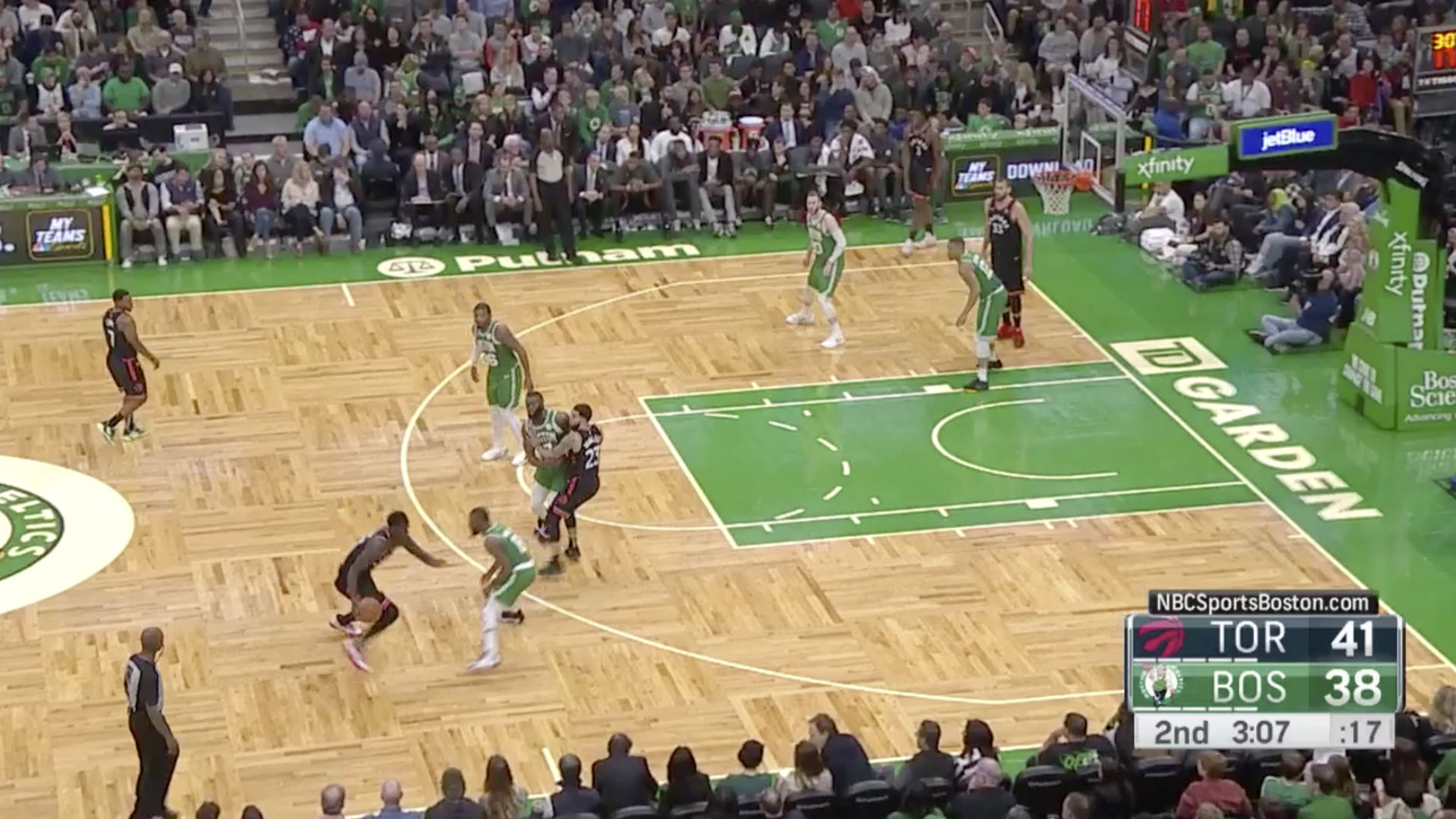 Brown had good reason to believe Siakam would drive. According to NBA.com, Siakam made only two unassisted 3-pointers all of last season. Furthermore, he went 2-for-10 on pull-up jump shots, most of which came from midrange.
In other words: Siakam almost never created shots for himself outside of the paint.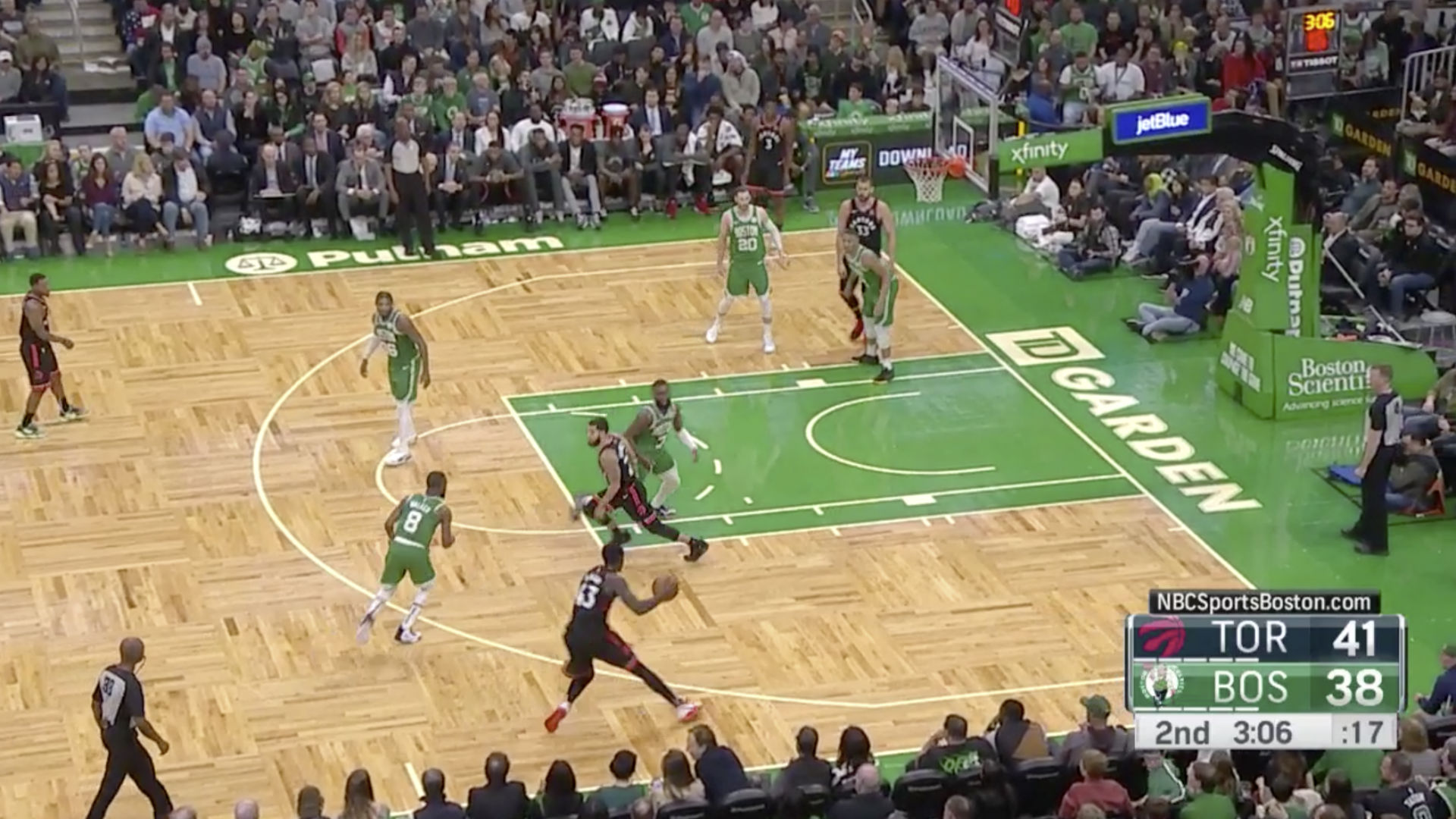 Siakam, however, confidently walked into a 3-pointer and knocked it down, punishing Brown for going under the screen.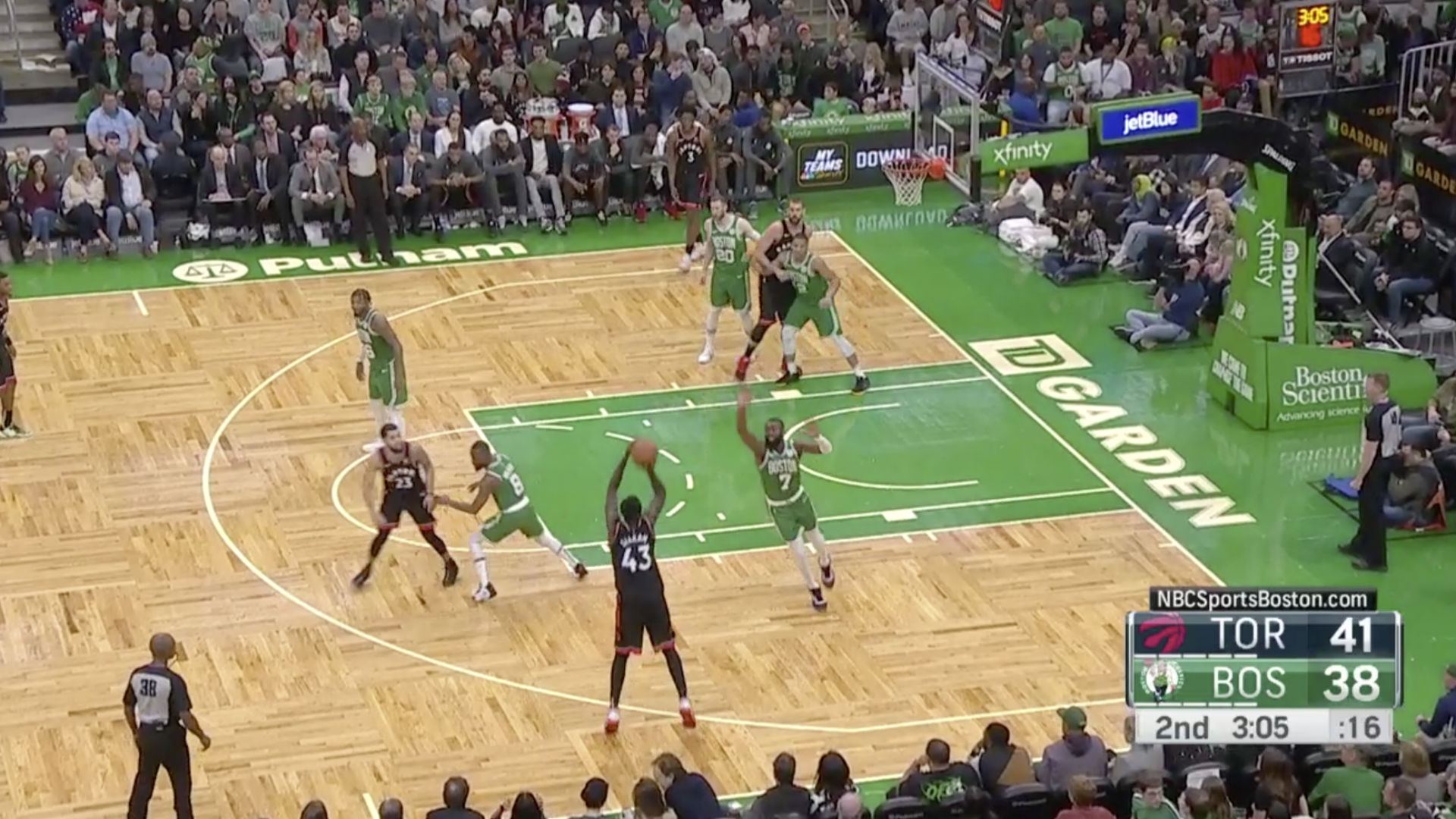 Why it matters: Siakam was primarily a finisher who played off of Kawhi Leonard and Kyle Lowry last season. He created a healthy amount of his own offence, but the bulk of it came in the post, where he used his size to overwhelm smaller defenders and his speed to get around bigger defenders.
That part of Siakam's game is not going away. But if he can't create shots for himself outside of the paint, it puts a ceiling on his potential as a No. 1 option of offence.
Which brings us to Friday's game.
If those are the types of shots Siakam is going to start making somewhat consistently, he becomes an entirely different player. Right now, teams will happily back off of him because of how dominant of a scorer he is around the basket. We saw it in last season's playoffs, primarily in Toronto's second-round series with the Philadelphia 76ers. Joel Embiid more or less ignored Siakam whenever he had the ball outside of the paint, daring him to settle for jump shots, both from midrange and 3-point range.
Siakam wasn't able to punish Embiid in the same way he punished the Celtics on Friday night. Because he wasn't as confident in his jumper, Siakam turned down a lot of open shots and instead challenged the 7-foot Embiid at the rim. Embiid got the better of him time and time again, leading to averages of 17.8 points per game on 38.5 percent shooting from the field for Siakam following a breakout Game 1.
As for his stats on Friday: 33 points on 11-for-22 shooting from the field.
That's not to say these Celtics are anywhere close to the 76ers defensively - they're not - but his performance was a big step towards solving the one game plan that gave him trouble last season, even if it did come in a loss.
The views on this page do not necessarily reflect the views of the NBA or its clubs.