Last season, the Miami Heat stunned the league with a dominant run to the Finals. This season, they suffered a first-round loss to the Milwaukee Bucks, losing in four games.
The Heat can now turn their attention to what is gearing up to be a busy and important offseason for the franchise.
Upcoming free agents
A number of players on the Heat will be free agents at the season's end.
Victor Oladipo, Trevor Ariza, Nemanja Bjelica, Dewayne Dedmon and Udonis Haslem will each be unrestricted free agents while Kendrick Nunn, Duncan Robinson, Max Strus and Gabe Vincent will be restricted free agents.
It'll be interesting to see how the Heat handle Robinson's restricted free agency in particular. He started in 140 of the 145 games he appeared in with the Heat over the last two seasons and has established himself as one of the league's best shooters. In 2019-20 and 2020-21, the only players who combined to make more 3-pointers than Robinson (520) were Damian Lillard (545) and Buddy Hield (553). Not only that, but Robinson converted them at a 42.7 percent clip.
Additionally, Goran Dragic and Andre Iguodala have team options in their contracts for 2021-22. Dragic's is worth $19.4 million, whereas Iguodala's is worth $15.0 million.
Heat set to be free agents (2021)

| | | |
| --- | --- | --- |
| Unrestricted Free Agent(s) | Restricted Free Agent(s) | Team Option(s) |
| Victor Oladipo | Kendrick Nunn | Goran Dragic |
| Trevor Ariza | Duncan Robinson | Andre Iguodala |
| Nemanja Bjelica | Max Strus | |
| Dewayne Dedmon | Gabe Vincent | |
| Udonis Haslem | | |
According to RealGM's Keith Smith, the maximum amount of cap space the Heat could have in the offseason is $28.1 million, the eighth-most in the NBA.
- Scott Rafferty (@crabdribbles)
The 2021 NBA Draft
The Heat do not own any picks in the 2021 NBA Draft.
As part of a three-team deal from 2015, Miami's first-round pick has been rerouted to the Oklahoma City Thunder. The Heat's second-round pick is now being routed to the Atlanta Hawks from a deal that was originally executed in 2016.
- Gilbert McGregor (@GMcGregor21)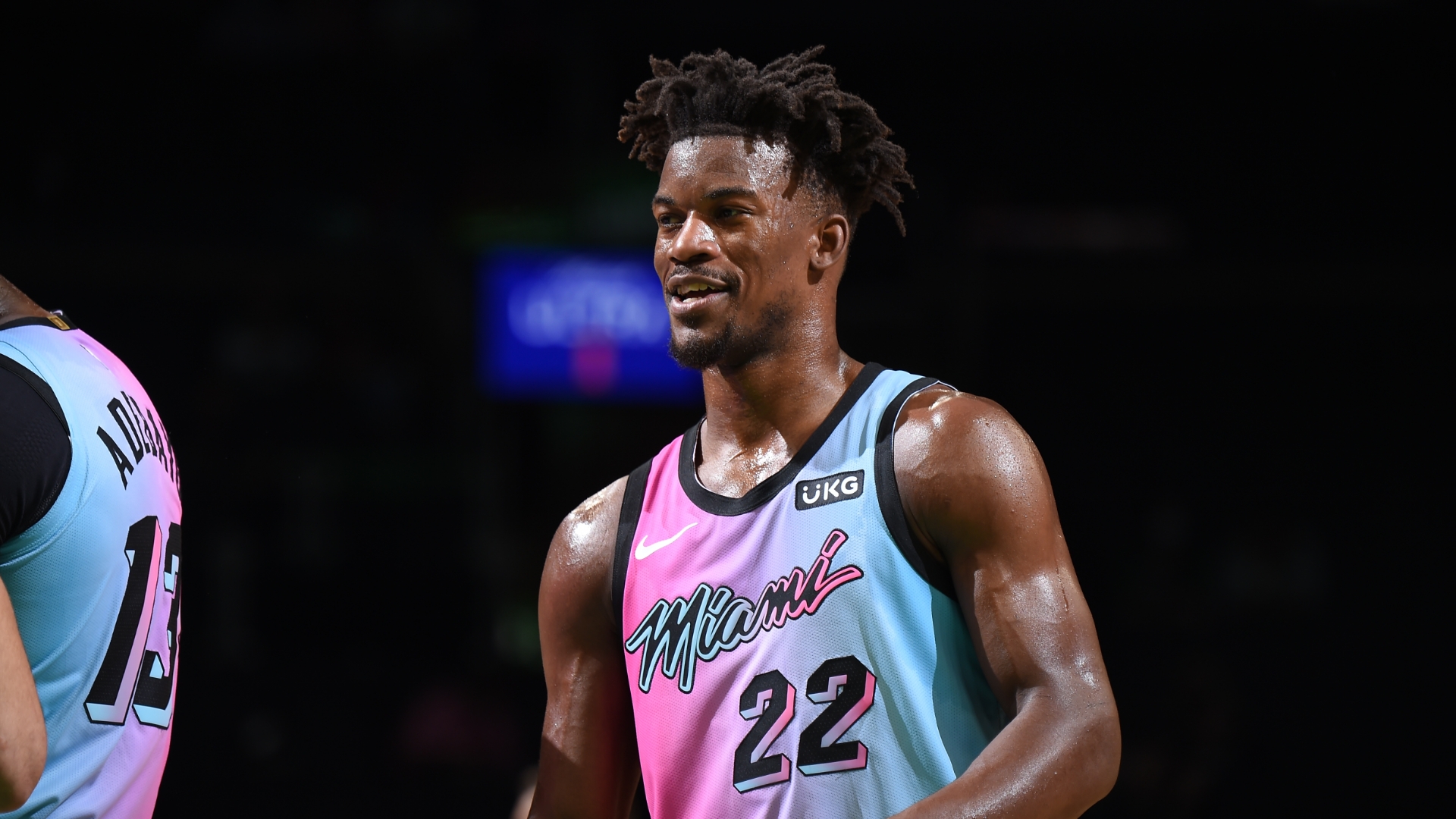 Burning question
Is it Kyle Lowry or bust?
The Heat have been linked to Lowry for some time now and at the most recent trade deadline, it appeared that Miami would make a last-minute play for the six-time All-Star.
A big week looms for the Miami Heat, who continue to strongly covet Kyle Lowry via trade and who league sources increasingly peg as the most likely landing spot for LaMarcus Aldridge -- provided San Antonio can't find an Aldridge trade before Thursday's deadline and buys him out.

- Marc Stein (@TheSteinLine) March 22, 2021
Lowry, 35, clearly has plenty left in the tank. This past season, he averaged 17.2 points, 7.3 assists and 4.6 rebounds over 46 games for a Toronto Raptors team that experienced a fair share of ups and downs before missing the postseason for the first time in eight years.
As his career winds down, could Lowry look to move on to a team closer to winning a title? For the Heat, is Lowry the answer to the problems that were on display as they were swept in the opening round?
Lowry might not be the only answer, but his championship pedigree would certainly raise the ceiling of this Heat team. Helping the matter is a preexisting relationship between Lowry and Jimmy Butler, who won Olympic gold together in Rio in 2016.
Miami doesn't have a pick in the upcoming draft, but its fans should keep an eye on the draft lottery to see where Toronto lands. If the Raptors get a pick in the top five, their rebuild could become a retool, which might increase Lowry's chances of staying.
Outside of Lowry, this year's free agent class also features Mike Conley, DeMar DeRozan, Dennis Schröder and Miami native Tim Hardaway Jr., while a number of other big names could opt out in the offseason.
It certainly makes for an interesting dynamic.
- McGregor
One key stat
The Heat scored at a rate of 113.0 points per 100 possessions in their second-round series with the Bucks last postseason. In their first-round matchup with the Bucks this postseason, they averaged only 97.0 points per 100 possessions, giving them the league's worst offensive rating in the playoffs.
- Rafferty
The views on this page do not necessarily reflect the views of the NBA or its clubs.