The Boston Celtics saw their season come to an end with a first-round loss to the Brooklyn Nets in the 2021 NBA Playoffs.
The Celtics can now turn their attention to an important offseason.
Upcoming free agents
The Celtics could enter next season with an almost identical roster.
The only players set to be unrestricted free agents at the season's end are Evan Fournier, Luke Kornet and Semi Ojeleye. Tacko Fall and Tremont Waters, meanwhile, will be restricted free agents.
Of the five, Fournier will be the most interesting one to monitor. The Celtics acquired the 28-year-old at this season's trade deadline from the Orlando Magic. In 16 regular season games with the Celtics, 10 of which he started in, Fournier averaged 13.0 points on .448/.463/.714 shooting splits. He then averaged 15.4 points per game on .429/.433/.833 shooting splits in Boston's first-round series with Brooklyn.
Celtics set to be free agents (2021)

| | |
| --- | --- |
| Unrestricted Free Agent(s) | Restricted Free Agent(s) |
| Evan Fournier | Tacko Fall |
| Luke Kornet | Tremont Waters |
| Semi Ojeleye | |
With Kemba Walker ($36.0 million), Jayson Tatum ($28.1 million), Jaylen Brown ($24.8 million) and Marcus Smart ($14.3 million) each under contract for 2021-22, the Celtics will have little-to-no cap space this offseason. Like the Golden State Warriors, their best chance at shaking things up is almost certainly going to be through the draft or via trade.
- Scott Rafferty (@crabdribbles)
The 2021 NBA Draft
The Celtics own both of their picks in the upcoming draft, including the 16th overall selection in the first round.
NBA.com draft expert Kyle Irving tabbed Turkish centre Alperen Sengün as the 16th-best prospect in the 2021 draft class, while Eric Fawcett has former Duke forward Jalen Johnson ranked 16th among first-round prospects.
With a need for immediate production and depth, Boston could look to go with the best player available, regardless of position.
Given age and injury concerns surrounding their starting point guard in Walker, perhaps the Celtics key in on a point guard-in waiting, with the likes of Jaden Springer, Josh Giddey, Jared Butler, Davion Mitchell and Sharife Cooper all potentially available around 16.
If the focus is frontcourt depth, North Carolina's Day'Ron Sharpe, Texas' Kai Jones and Kentucky's Isaiah Jackson are all viable options that could be around.
In the past few years, the Celtics have used mid-first round picks to take wings, most recently Aaron Nesmith (2020) and Romeo Langford (2019). A lead guard or a big in the mid-first would be a change of pace with Brad Stevens' new front-office regime.
- Gilbert McGregor (@GMcGregor21)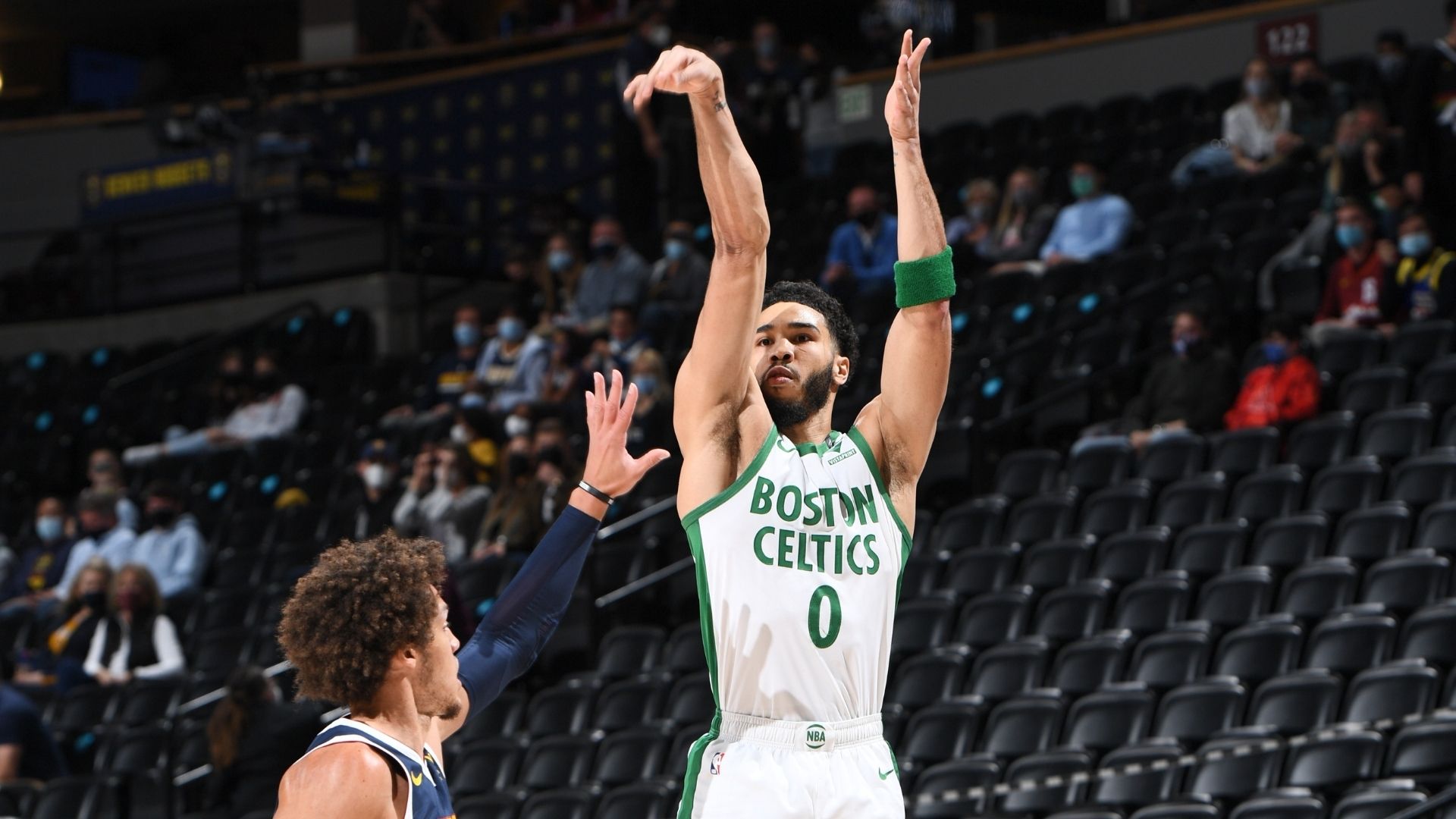 Burning question
What changes under the new regime?
Less than 24 hours after the Celtics season came to an end, the entire organization experienced a shakeup with the announcement that president Danny Ainge would be retiring, with Stevens serving as his successor while relinquishing his head coaching duties.
It's the ultimate "what's next?"
After three exits in the Eastern Conference Finals in the last five years, Boston has been right there but has failed to get over the hump. A reported coaching burnout for Stevens resulted in his moving to the front office, but is that a drastic enough change for this franchise to get to its ultimate goal of Banner 18?
In learning under Ainge, will Stevens be different enough in his approaches and philosophies as an executive? Does he bring in an entirely new voice as a head coach? Or does he opt for an internal candidate, running the risk of more of the same results on the court?
For a team that has two of the league's best young talents in Tatum and Brown, the Celtics are at a critical juncture that will impact the way in which things go over the next five years, as the championship window really gets open.
With a number of worthy candidates for the job, how the Celtics fill their coaching vacancy will tell a lot about the approach for the next few seasons as their young All-Star duo enters its prime.
- McGregor
One key stat
According to NBA.com, nearly half (46.6 percent) of Tatum's field goal attempts this season were pull-up jumpers. He converted 35.1 percent of his 2-point pull-up attempts and 36.3 percent of his 3-point pull-up attempts.
- Rafferty
The views on this page do not necessarily reflect the views of the NBA or its clubs.