Welcome to "Summer Workout Plan," our annual offseason series in which we dive into a specific area for improvement for certain players to take the next step in their development. After looking at the next step in Fred VanVleet's development and Michael Porter Jr.'s path towards stardom, the focus shifts to Nickeil Alexander-Walker.
After another transformative offseason, the New Orleans Pelicans have high hopes for the upcoming NBA season.
The 2021-22 campaign marks the third year of a new era in the Crescent City, as both Brandon Ingram and Zion Williamson are set to embark upon their third season as Pelicans, doing so under the leadership of a new head coach in Willie Green - the franchise's third lead man in as many seasons.
As the No. 3 has a clear significance, it's only right that the focus shifts to Canada's Nickeil Alexander-Walker, who, like Williamson, is entering his third NBA season and has a legitimate opportunity to take a leap in order to become New Orleans' third guy this year.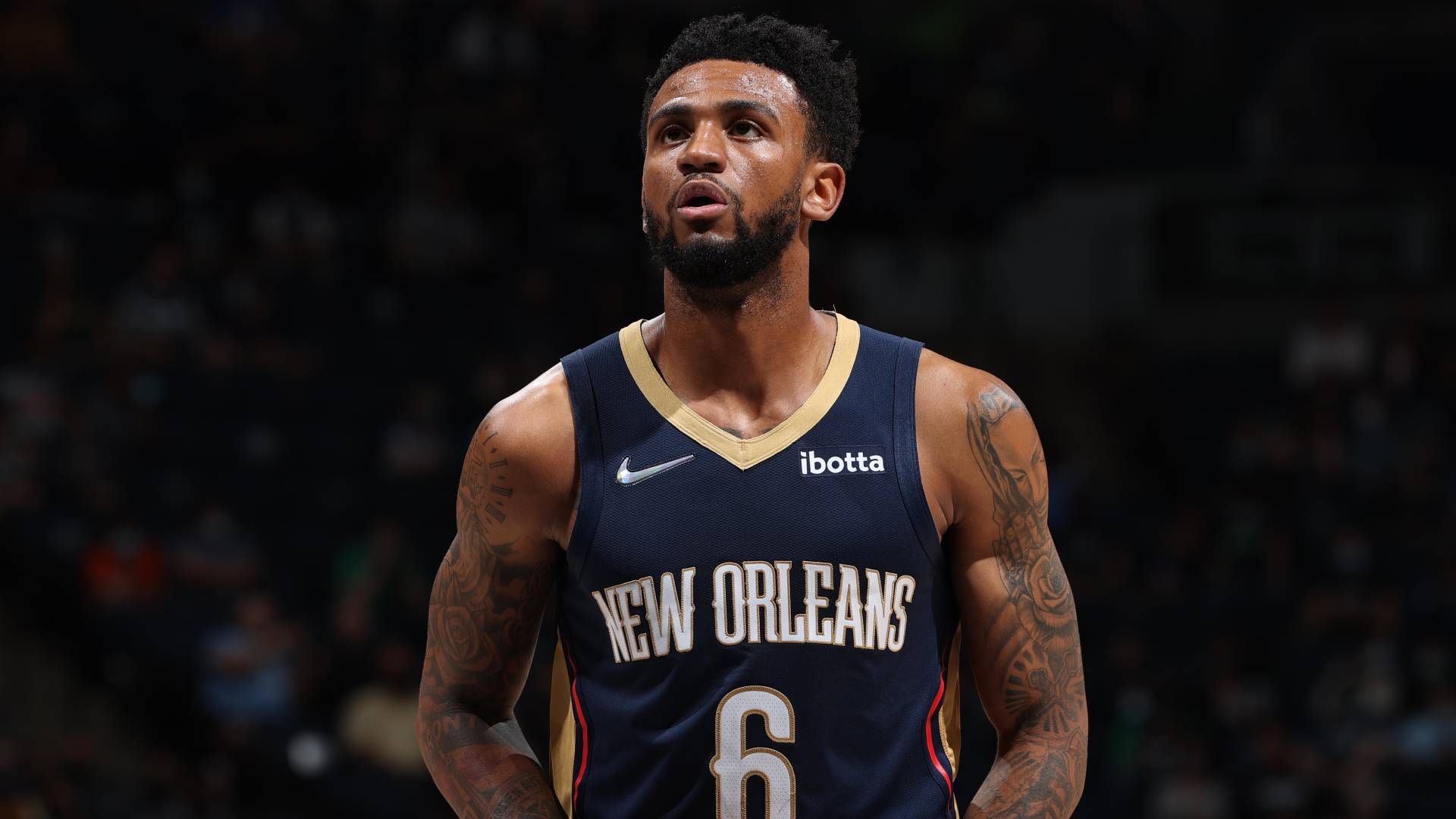 In his second NBA campaign, Alexander-Walker showed great growth from his rookie season, posting averages of 11.0 points, 3.1 rebounds and 2.2 assists over 46 games, finding ways to contribute despite the fact that his role often fluctuated. When looking back, it's undeniable that the Toronto native was at his best as a starter, as he averaged 19.0 points, 5.0 rebounds and 3.0 assists over the 13 games in which he held a starting role for the Pels.
After moving on from both Lonzo Ball and Eric Bledsoe this past offseason, the starting backcourt in New Orleans is wide open, and the 6-foot-6 Alexander-Walker is a prime candidate to assume a starting job alongside one of Devonte' Graham, Tomas Satoransky or Garrett Temple, each of whom was acquired by the team this offseason.
"All our guards feel interchangeable," Alexander-Walker said of New Orleans' backcourt rotation during the team's media day. "(You can) see lineups with (Devonte') and Tomas, me and Tomas, me and (Devonte'), however you want to spin it - Garrett, and one of us, it flows really well and that helps us."
That said, it won't be the role that defines Alexander-Walker this season, but rather Alexander-Walker defining the role that he finds himself in. Simply put, it doesn't matter if Alexander-Walker starts at guard or leads the second unit, he can make his presence felt in a number of ways, which is something even he has acknowledged.
"I think if it mattered to me, that would be selfish, but I'd like to start - everyone would," the 23-year-old told reporters following New Orleans' preseason opener. "I think it's about the team, it's about winning, it's about contributing, that's my main thing. I could start, come out the first possession and never play. It's not really about the title per se, but what it really comes down to - winning games, making the playoffs, trying to do something special here."
Fittingly, the above quotes came after Alexander-Walker scored 22 points in 21 minutes off the bench to (unofficially) tip off his third campaign. In the process, he showed just how he can step up to be that third option for the Pelicans, a process that began over the summer.
In the offseason, it's common to see footage of NBA players in summer workouts working on their game, and the same held true for Alexander-Walker. While for many, the work is often just for show, it's much more for Alexander-Walker, and it's already showing in his approach to Year 3.
Last season, the Pelicans ranked seventh in the league in drives per game, with Ingram and Williamson tied for the most per game and Alexander-Walker coming in at fourth on the team with 7.3 drives per contest.
It's not just driving the ball, though, it's what the drive leads to, and Alexander-Walker was seen working on complex finishes during one of his final pickup sessions with trainer Olin Simplis and a host of NBA talent this offseason.
Nickeil Alexander-Walker ( @NickeilAW ) makes some tough shots at @osimplis runs .. push dribble sidestep to NBA 3 and misdirections inside hand finishes 😳🔥 pic.twitter.com/ZJBag4cSIO

- Swish Cultures (@swishcultures_) September 6, 2021
Pay close attention to the left-handed finish at the 25-second mark of the above video, then look below to see that Alexander-Walker did just that against the Minnesota Timberwolves to open the preseason.
"Just trying to read it," he said of his finishes against the Timberwolves. "Trying to be deceptive at the same time. I think a lot of guys are used to playing right-handed players and right-handed finishers, so I just try to mix it up, try to make sure I wasn't too predictable and staying deceptive."
Improvement as a driver can have varying looks depending on the player, but in the case of Alexander-Walker, it's continuous growth in reads, more deception and stronger finishes. He displayed all three at the Target Center, showing that good things happen when he gets to the rim.
Be it an and-one finish…
A deceptive lay-in…
Or finding a 3-point shooter…
The Pelicans can spread their wings on offence when Alexander-Walker displays this level of poise on his downhill drives.
Looking at the way New Orleans' roster has shaped out, its two sharpshooters in Graham and rookie Trey Murphy III will benefit most from Alexander-Walker's creation off the bounce and Alexander-Walker's improved finishing ability will come in handy as he attacks closeouts after one of Ingram or Williamson finds him off the bounce.
And while Jonas Valanciunas is far from the traditional big man, his threat as a capable 3-point shooter will open even more driving lanes for Alexander-Walker to have the ability to take advantage of, putting his improvements as a finisher on full display.
With a generational talent in Williamson on the roster, the clock is ticking for the Pelicans to advance to the playoffs and find success once there. As the pieces begin to fall into place, don't be surprised when Alexander-Walker emerges as the third most important player for a team that would be a pain to face in the postseason.
It's all thanks to the work he's put in.
The views on this page do not necessarily reflect the views of the NBA or its clubs.