The cold spell continues for the Toronto Raptors.
On the second night of a back-to-back, the Raptors fell to the Detroit Pistons on Monday, losing by a final score of 118-104.
After snapping their nine game losing streak with a historic win over the Denver Nuggets the day before the trade deadline, the Raptors have started another losing streak by dropping their last three games. They now sit at 11th in the Eastern Conference with an 18-29 record on the season.
MORE: Key takeaways from Toronto's loss to Detroit
Following Monday's loss to the Pistons, Raptors head coach Nick Nurse spoke about the state of the team.
"It's really hard right now to sit here and be upset," Nurse said. "I think the guys are attentive and they're trying. They just can't quite move like they'd like to right now. I can't put my finger on it other than it's a little harder to come back from all this stuff than we realize and we're just in the middle of it, kind of as experimental guys.
"I don't know. I'm hoping we can get some rest and some juice back in our legs and get ready for the next one and play a lot more physical, a lot tougher mentally and physically."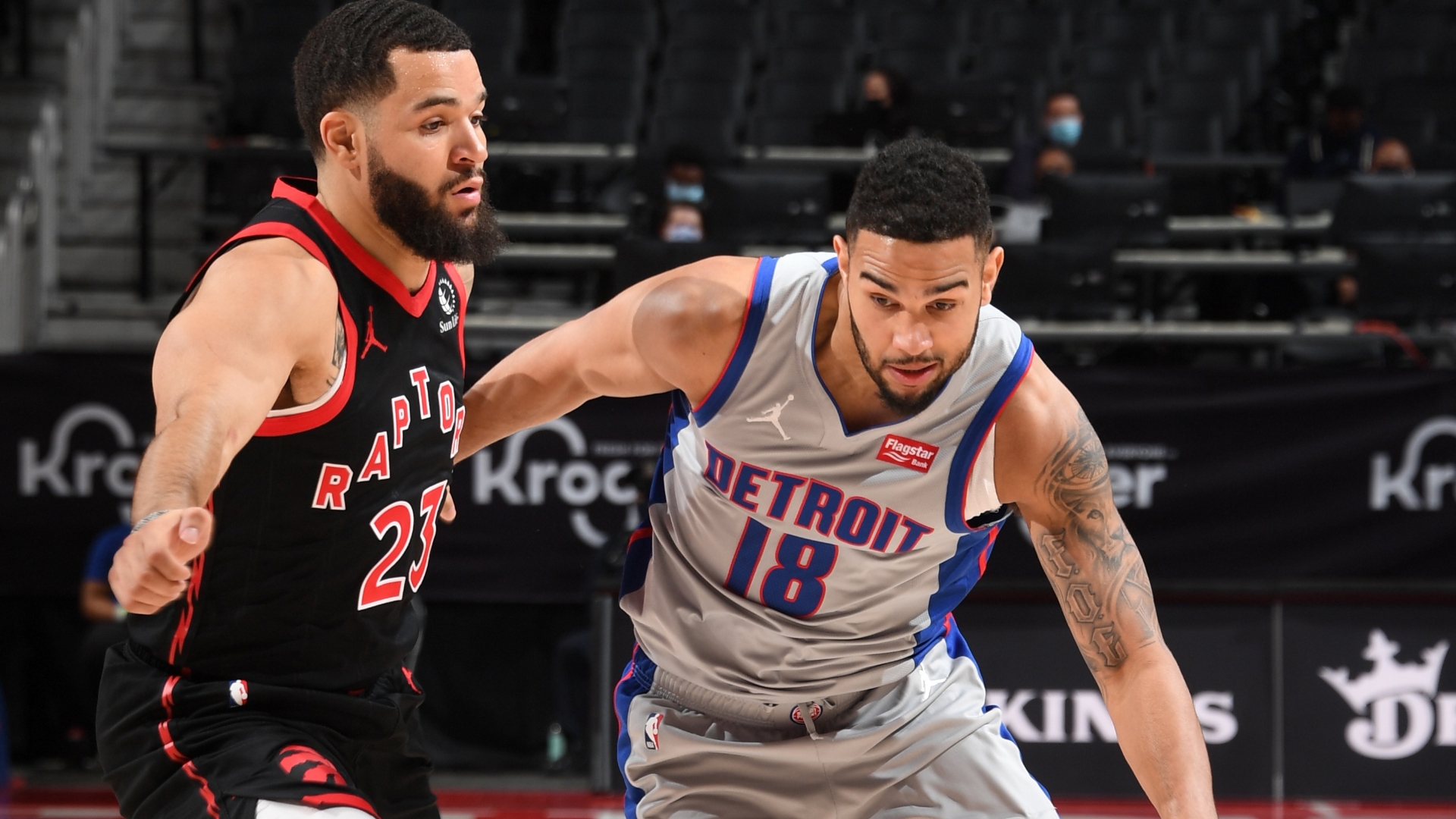 It's been a weird season for the Raptors, who have had to play their home games in Tampa, Florida as opposed to Toronto because of border restrictions due to the COVID-19 pandemic. Additionally, only the Boston Celtics (118) and Dallas Mavericks (104) have had players miss more days due to COVID-19 protocols than the Raptors (95).
Despite those factors, Nurse says the Raptors can't blame anything for how their season has played out to this point.
"I don't think you can blame it on anything," Nurse continued. "I think there's extenuating circumstances, of course. You gotta at least be cognizant of the fact that it is choppy waters and it's been choppy waters for some time. We found only one little stretch of smooth sailing and we beat a lot of the best teams in the league one after another there for a couple of weeks. And then we get hit with the break and the COVID and that, and we're in choppier waters than ever.
"We gotta keep working. You can't blame anything. There is no excuses and you gotta do something. And to do something is we keep working and try to, you know, whatever it takes to kind of get out of a little bit of this or play our way into feeling better or whatever it is, we just gotta show up and play and be professional and go to work and get better. It's still about getting better. That's a main thing."
MORE: Norman Powell reflects on time with Raptors
The Raptors travel to Oklahoma City next to take on the Thunder, who have lost three games in a row themselves. They then return to Tampa for a four-game homestand against the Golden State Warriors (April 2), Washington Wizards (April 5), Los Angeles Lakers (April 6) and Chicago Bulls (April 8).
According to Tankathon, the Raptors have the seventh-hardest remaining schedule this season, with their opponents having a combined winning percentage of .515.
Despite their recent stretch, the Raptors are still in the mix to make the playoffs in the Eastern Conference, sitting two games behind the Bulls in 10th place, four games behind the Indiana Pacers in ninth and five games behind the Boston Celtics and Miami Heat in seventh and eighth place, respectively.
The views on this page do not necessarily represent the views of the NBA or its clubs.