149 points in a game. 77 points in a half. Eight-straight quarters with 30-plus points. 280 points over two games.
Those are just some of the franchise records the New Orleans Pelicans have already set this season.
Even with two-thirds of the league averaging over 110 points per game, New Orleans' offensive dominance has stood out. The team made some noise in its 131-112 drubbing of Houston to open the season, and turned even more heads by following with a 149-129 shootout victory over Sacramento.
Houston's lackluster opener can be explained away as the oldest team in the league easing into the season, but New Orleans' pace, energy and effort shouldn't be ignored.
Two games don't make a whole season, but the Pelicans have already asserted themselves in a conference filled with playoff parity. In an offseason overloaded with big free agent moves and training camp drama, New Orleans' more subdued approach seems to have paid dividends. After years of struggling to build around Anthony Davis, the Pelicans finally have a roster that can compete.
Speaking of Davis, it may have gotten lost in an MVP race that was largely - and justifiably - determined by March, but he may have been the best player in the league over the final months of the 2017-18 season.
This year, he has picked up right where he left off.
Putting up 28.5 points and 13.0 rebounds per game is almost mundane for Davis at this point, but his 7.0 assists per night are far more intriguing. The 25-year-old reached his career-high in assists by halftime against Houston, and it's clear the game is slowing down for him. While his physical presence will always be intimidating, Davis' ability to read defences and accurately find the open man is downright terrifying.
None of this is to say his athleticism isn't still impressive. Not in the slightest.
ANTHONY DAVIS EXTENSION! 😱#DoItBig #KiaTipOff18 pic.twitter.com/N3ukRA8YH5

- NBA (@NBA) October 20, 2018
On the other side of the ball, he's living up to his defensive potential. Coming off a First-Team All-Defense season in 2017-18, Davis is a favourite to receive that honour again this season. In an extremely wide-open MVP race, his name will be on the shortlist as long as he continues this production and New Orleans competes for homecourt advantage.
What's been so remarkable about New Orleans' start, though, is that Davis might not have even been the best Pelican through two games.
Nikola Mirotic opened up the year with an efficient 30 points against the Rockets, only to follow it up with a career-high 36 against the Kings. Right now, he's tied with Kemba Walker as the league's scoring leader and is knocking down 5.5 3s per game at a 64.7 percent clip.
While his shooting is bound to slow down - if it doesn't then Steph Curry's 402 3-pointers in 2016 is in jeopardy - his ability to hit shots and space the floor makes everything else easier for the other Pelicans.
While Davis and Mirotic dominate the headlines, Julius Randle has flown under the radar. Coming off the bench, he's found the perfect 24-minute-per-game role and is feasting on opposing second units.
Randle's averaging 19 points and 10 rebounds per game, physically dominating backup forwards who aren't prepared to deal with his strength and has hit a few 3-pointers of his own.
In the past, Davis going to the bench has meant a reprieve for opposing defences, but now Randle comes in like a tank, bulldozing his way to the rim with ease.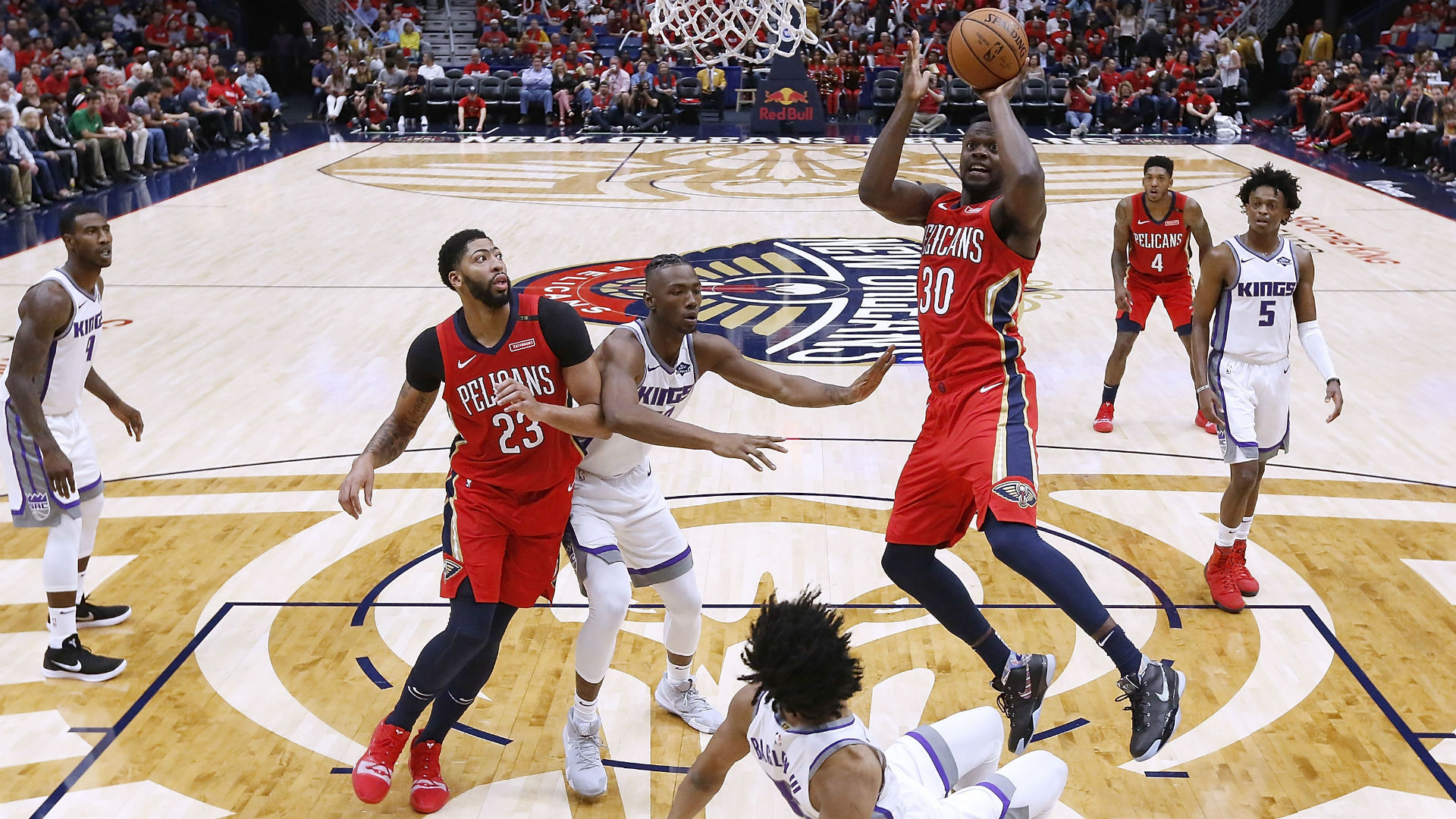 While not as impactful as the forwards, Elfrid Payton has also had a positive start for his hometown team. He's looked comfortable playing alongside another ball-handler in Jrue Holiday, something he rarely did in Orlando or Phoenix. Payton has accepted a smaller role while finding moments to assert himself, leading to the satisfyingly rare 10-10-10 triple-double he recorded against Houston.
This has been as perfect a start as New Orleans could have hoped for, but let's pump the brakes for a moment. Before we proclaim the Pelicans as a true threat to Golden State, there are a few reasons to postpone that declaration.
Let's begin with the obvious: We're operating with an extremely small sample size.
The Pelicans are less than three percent of the way through the season - less than two if you project an extended playoff run. Teams start strong and fall off just as quickly every season, so it's necessary to take a grain of salt with every result from any team at this point in the season.
The other concern is far more tangible: As great as the Pelicans' frontcourt has been, their lack of wing talent remains their biggest limitation.
Darius Miller and Solomon Hill are the only Pelican small forwards who have played outside of garbage time. The two have combined for 75 minutes, scoring 16 points and grabbing four rebounds while committing ten fouls and four turnovers.
As a team, the Pelicans are +39 for the season. The team is -2 when either Miller or Hill is on the court.
The small forward position has been the team's biggest weakness for years and the situation is far from resolved.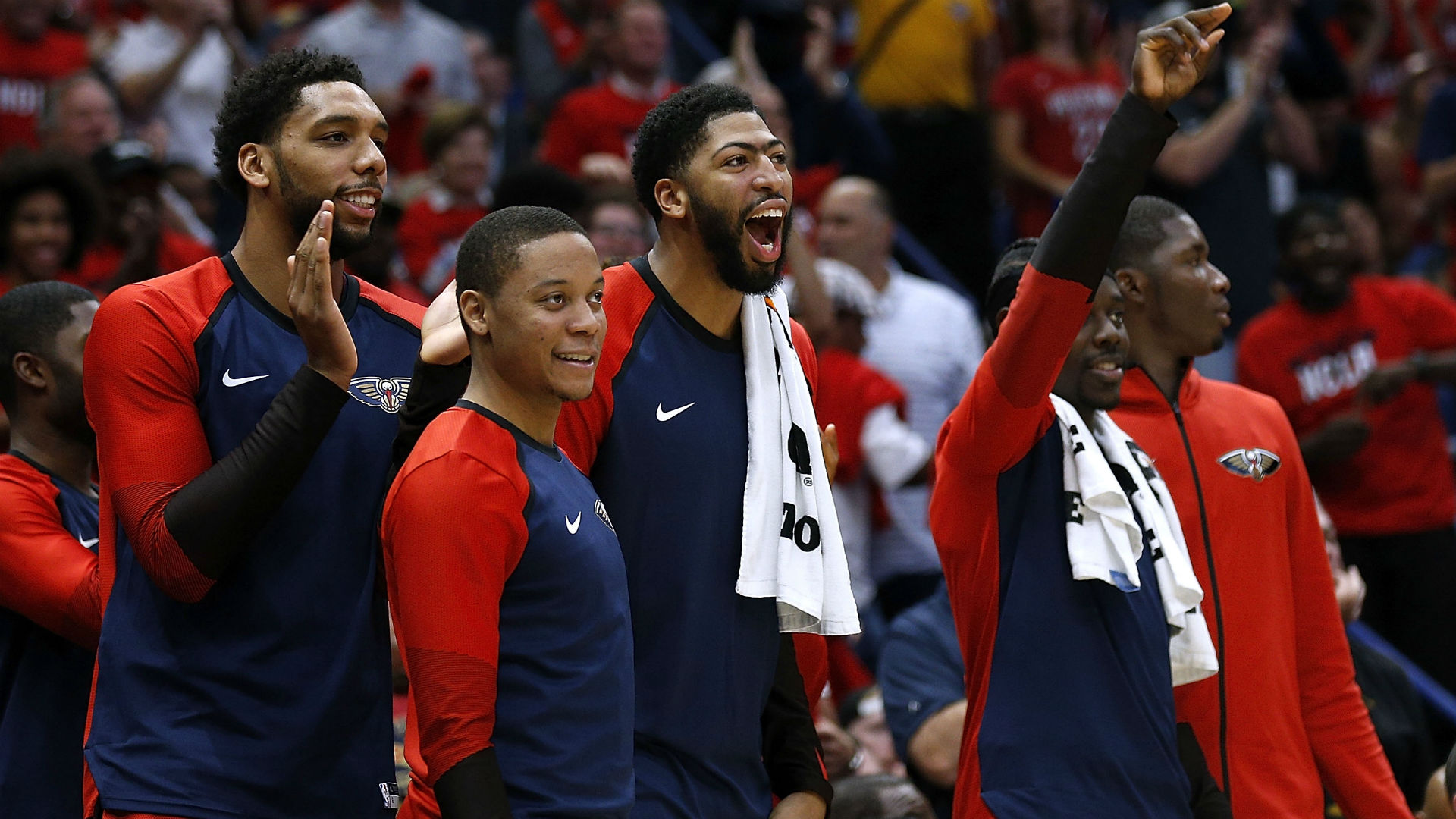 Neither the Rockets nor Kings were able to capitalize on that weakness, but teams like the Spurs or Timberwolves - let alone the Warriors or Lakers - absolutely will do so in a playoff series.
While the two concerns are worth mentioning, the start to the season has been an unbridled success for the Pelicans. Golden State remains the conference's preeminent favourite, but the tier behind the Warriors is far more open than you might think. Houston deserves to be second and Utah appears to be catching up, but New Orleans is right there with them.
The Pelicans lit the league on fire during opening week, and for that they deserve praise. We'll see how long they can continue to be one of the best offences the league has ever seen, but they may have already proven themselves as a force to be reckoned with in the Western Conference.