While the NBA season is on pause, the 2020 NCAA Tournament was cancelled in its entirety, meaning we'll go a year without the basketball fan's dream that is March Madness.
There are currently 21 Canadians on an NBA roster, each of whom has had at least one shining moment on the NCAA's biggest stage.
To coincide with what would have been the first full weekend of March Madness, let's take a look back at some of the best NCAA Tournament memories from Canada's stars from Shai Gilgeous-Alexander to RJ Barrett to Mfiondu Kabengele.
Shai Gilgeous-Alexander
2018 Round of 32 vs. Buffalo - 27 points (10-12 FG), six assists, six rebounds
Now one of the league's brightest young stars, Gilgeous-Alexander showed plenty of his superstar potential during his lone season at Kentucky. In the second round of the tournament, a freshman Gilgeous-Alexander led the Wildcats to a win over Buffalo with 27 points on 10-for-12 shooting to go along with six assists and six boards.
2014 Round of 64 vs. Eastern Kentucky - 19 points, four rebounds, two blocks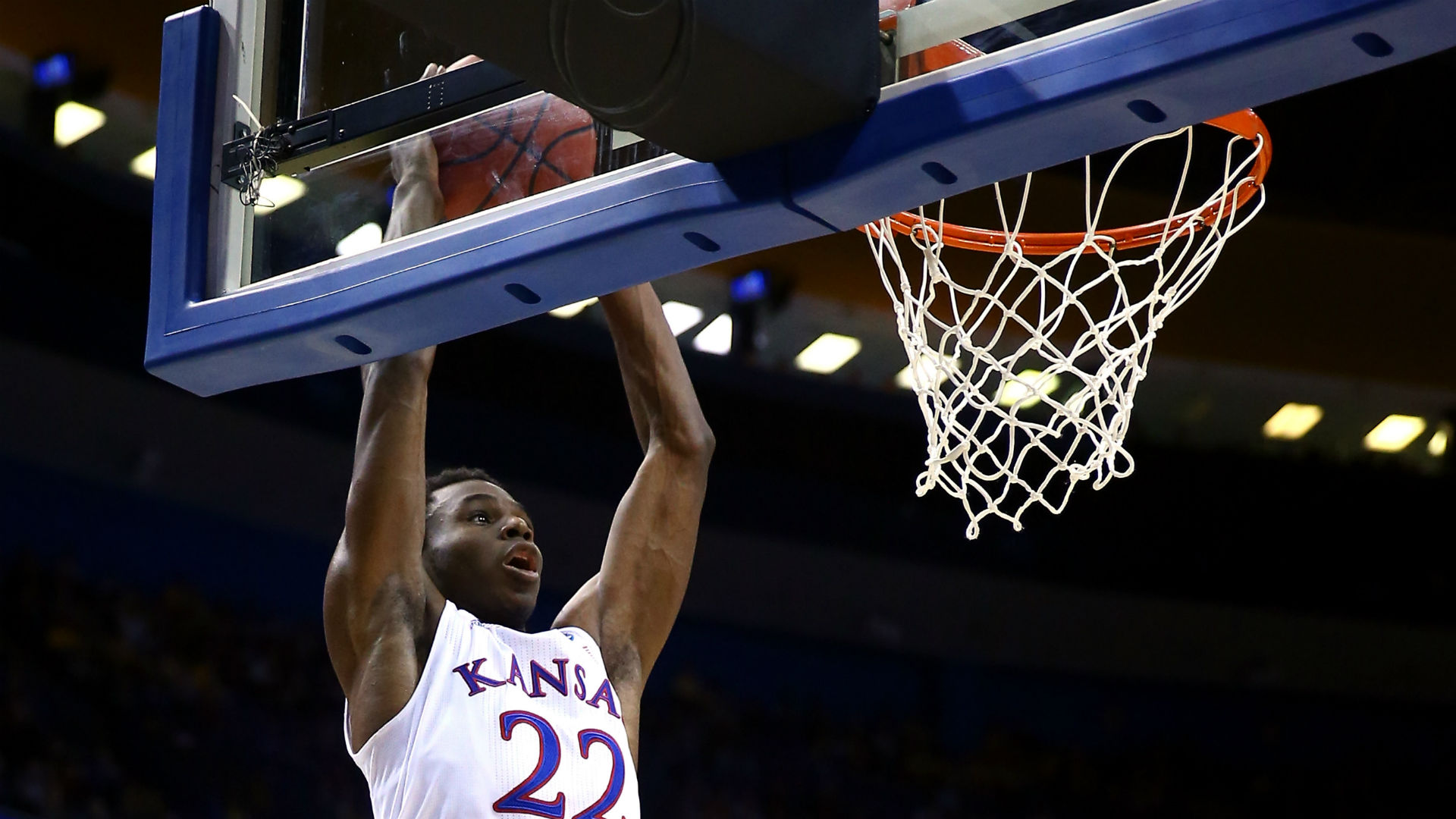 As a standout freshman at Kansas, Wiggins led the No. 2 seed Jayhawks to a win in the first round over Eastern Kentucky with an impressive performance.
The absence of Joel Embiid proved to be too much to overcome, however, as they fell short to Stanford in the Round of 32. Wiggins, of course, would be selected No. 1 overall in the draft just three months later.
2016 Round of 64 vs. Stony Brook - 19 points, seven rebounds, two assists
From Kitchener to Kentucky, Murray made his presence felt in his lone season as a Wildcat. In his first-ever tournament game, the Blue Arrow finished with 19 points, seven rebounds, two assists and two blocks.
RJ Barrett, Duke
2019 Sweet Sixteen vs. Virginia Tech - 18 points, 11 assists, four rebounds
In his lone season at Duke, Barrett set the school's freshman scoring record with 860 points, 81 of which came during the Blue Devils' run to the Elite Eight. In the Sweet Sixteen, Barrett recorded his 11th double-double of the season and second that consisted of points and assists.
2011 Round of 64 vs. Oakland (MI): Joseph - 11 points, three assists, two rebounds | Thompson - 17 points (7-14 FG), 10 rebounds, seven blocks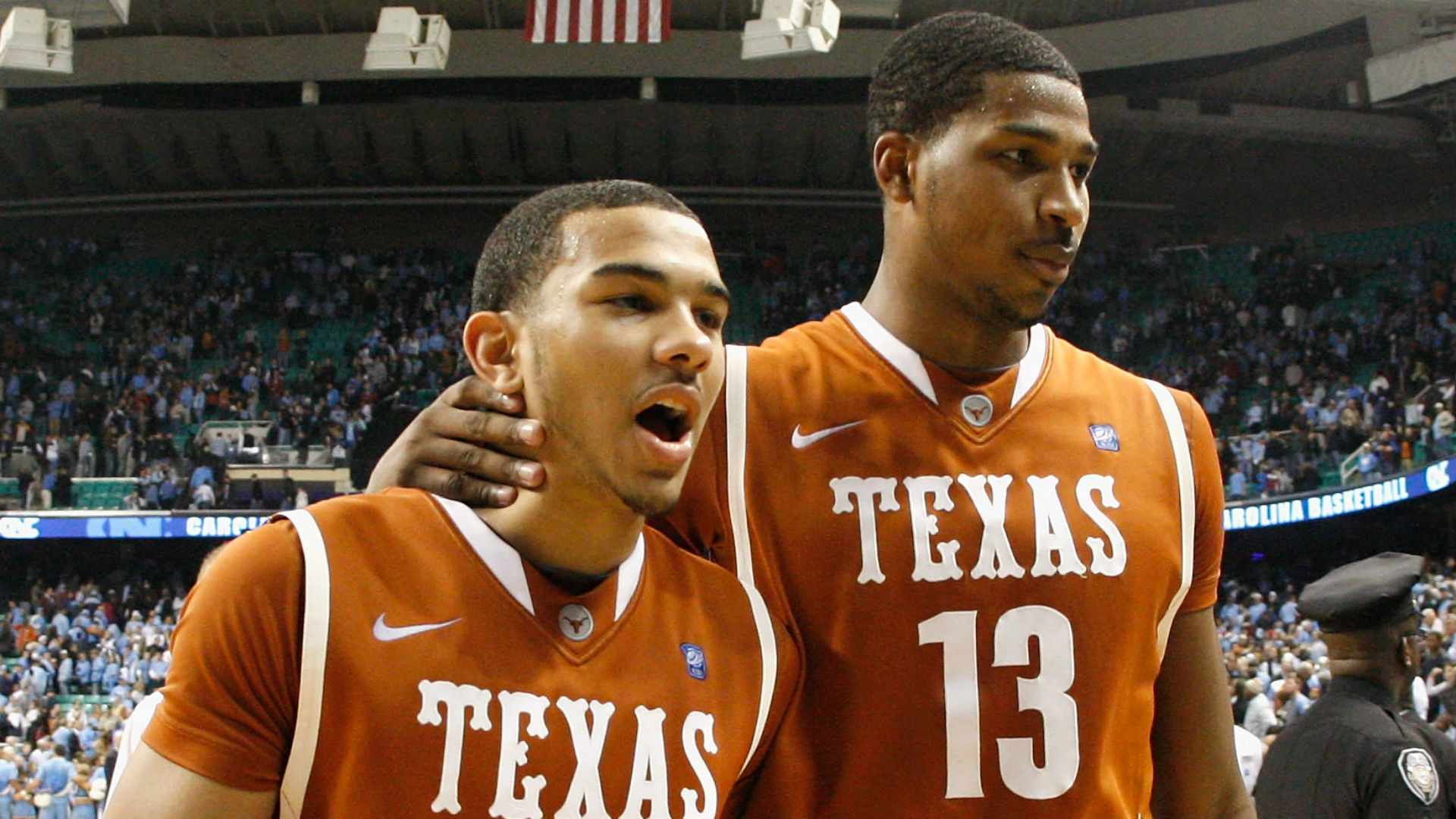 The duo of Joseph and Thompson decided to play its college ball at Texas after spending the final year of their prep careers together at Findlay Prep. They combined for 28 points in the Longhorns' only tournament win that season, with Thompson also grabbing 10 boards and blocking seven shots.
The two were a part of the same draft class and nine years later, are two of the league's most established vets, each with an NBA title to their name.
2016 Sweet Sixteen vs. Duke - 22 points, six assists, five rebounds
Three seasons and three tournament appearances for the Mississauga native, who now puts his prolific scoring on display with the Memphis Grizzlies. Brooks really put his name on the map with a loud performance against Duke as a sophomore in the Sweet Sixteen and in his junior year, Brooks helped lead the Ducks to the Final Four.
In 11 NCAA Tournament games, Brooks averaged 14.7 points and 4.4 rebounds.
Brandon Clarke, Gonzaga
2019 Round of 32 vs. Baylor - 36 points (15-18 FG), eight rebounds, five blocks, three assists
After spending two seasons at San Jose State, Clarke would transfer to Gonzaga where he would make his first NCAA tournament performance as a Bulldog. After a nice opening round, the Vancouver native tied his college career-high of 36 points to lead Gonzaga to the Sweet Sixteen.
In four tournament games, Clarke averaged 20.3 points, 10.0 rebounds and 3.8 blocks.
2013 Round of 64 vs. Southern - 21 points (8-15 FG), 10 rebounds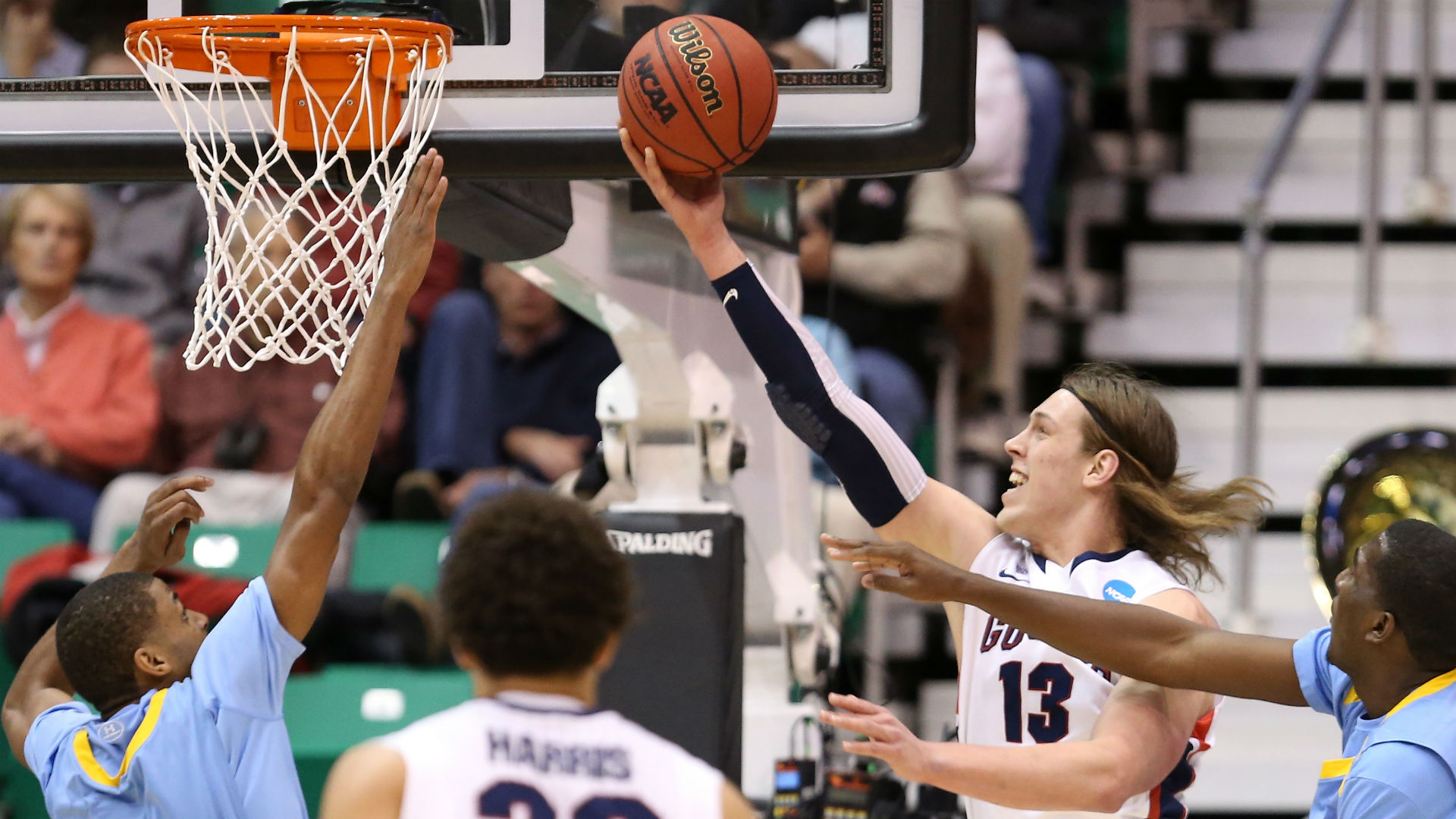 Two full seasons at Gonzaga. Two tournament appearances.
Olynyk helped keep the Bulldogs on the right side of history in the opening round of the 2013 tournament as he finished with a double-double to lead his team to a tight six-point win over 16-seed Southern.
The Zags would fall in the next round to a Wichita State team that featured three future pros, including Fred VanVleet.
Chris Boucher, Oregon
2016 Round of 64 vs. Holy Cross - 20 points, five rebounds in 17 minutes
Boucher transferred into Oregon for his junior year of college, and the Ducks rolled into the NCAA Tournament as a No. 1 seed. In his tourney debut, Boucher put up big numbers in a short amount of time and Oregon would go on to appear in the Elite Eight for the first time in nearly 10 years.
2014 Round of 32 vs. Kansas - 15 points, seven rebounds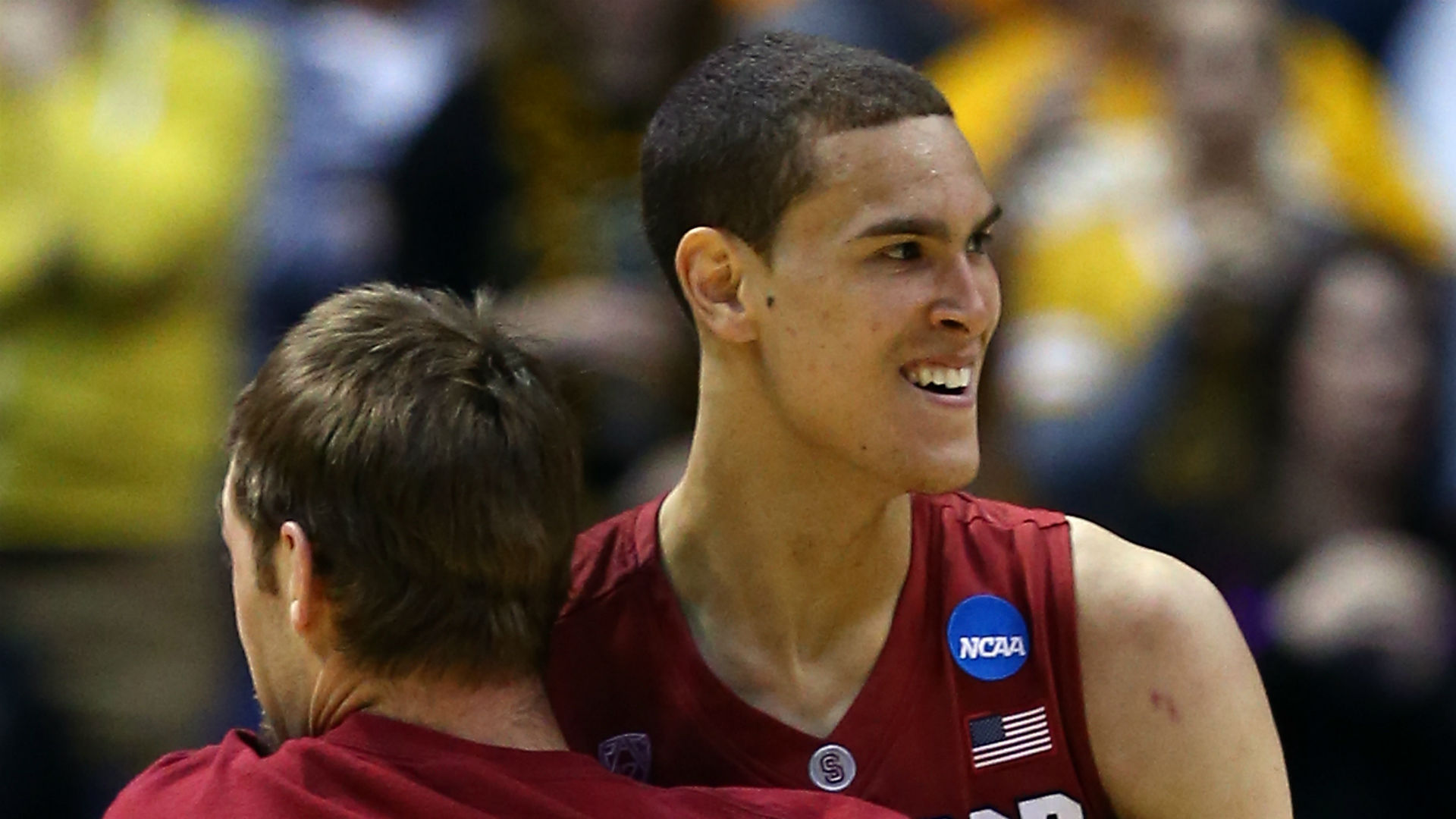 Powell spent four seasons at Stanford and helped lead the Cardinal to a tournament appearance in his senior season.
After a rough showing in his first tournament game, Powell stepped up in the Round of 32, posting a very solid stat line to help lead Stanford to its first Sweet Sixteen in six years with a win over Kansas
Nickeil Alexander-Walker, Virginia Tech
2019 Round of 64 vs. St Louis - 20 points (8-13 FG), six rebounds, three steals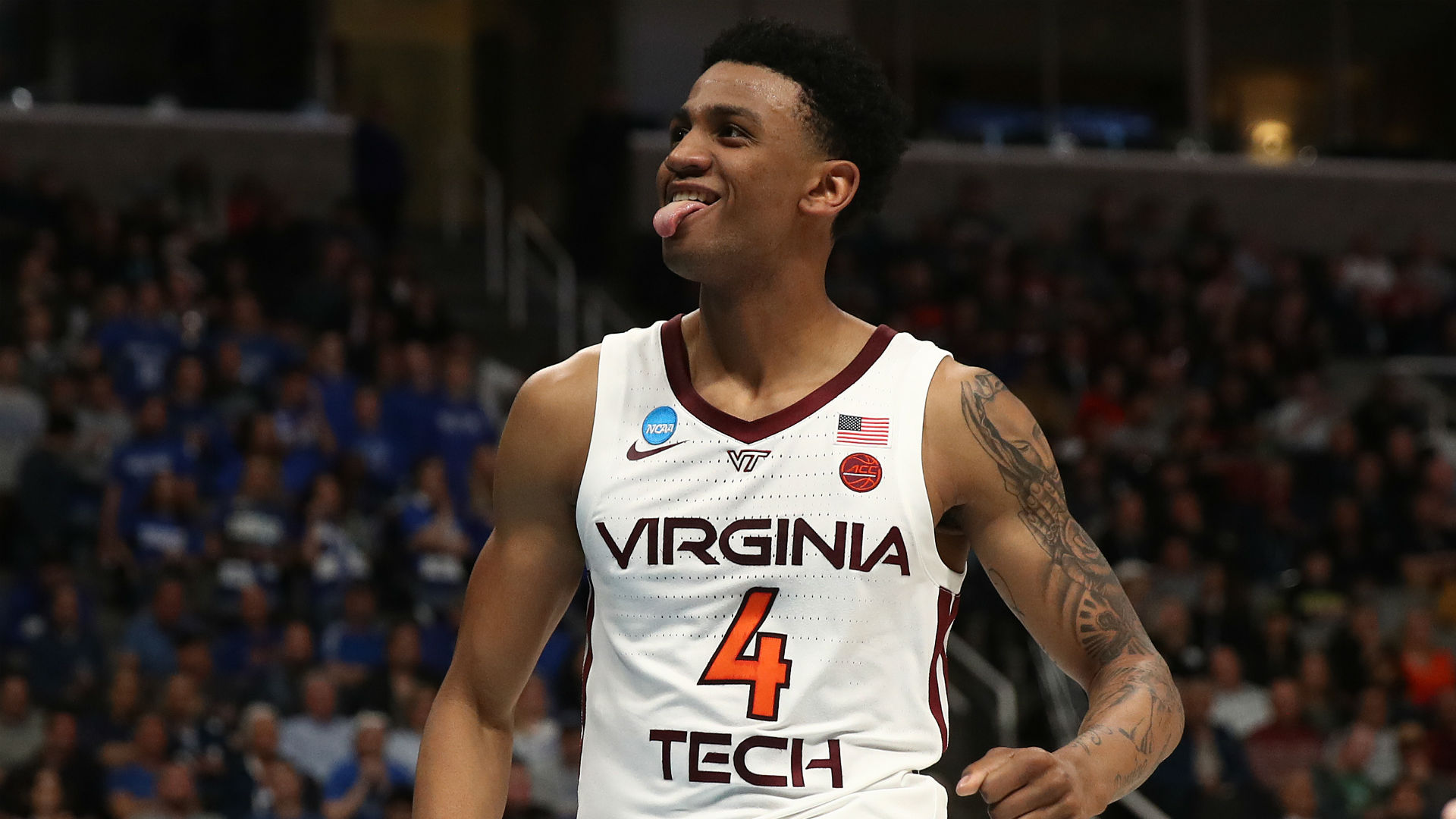 Before he was a part of the New Orleans Pelicans' rookie quartet, Alexander-Walker spent two years as a Hokie and started in each of the 67 games that he appeared in. As a sophomore, NAW helped lead V-Tech to the Sweet Sixteen with his impressive opening-round stat line.
Luguentz Dort, Arizona State
2019 First Four vs. St. John's - 21 points, four rebounds, two assists
Dort had a standout freshman season with the Sun Devils, leading them to the First Four as an 11 seed. Dort did his part to secure a spot for ASU in the field of 64, scoring a team-high 21 points on 6-for-11 shooting.
Now, the Montreal native might be one of the league's fiercest defenders while on a two-way contract with the Oklahoma City Thunder franchise.
2015 Round of 32 vs. Cincinnati - 11 points, 11 rebounds (five offensive)
Lyles, a one-and-done at Kentucky, was a member of one of the greatest teams in college history to not win a title. The Wildcats opened the season wirh 35 straight wins, including four NCAA Tournament wins en route to the Final Four.
The Saskatoon native had a number of big tournament games, including his big double-double against Cincinnati. He finished the tournament averaging 10.6 points and 6.0 rebounds.
Khem Birch, UNLV
2012 Round of 64 vs. California - Five points, six rebounds, four blocks in 19 minutes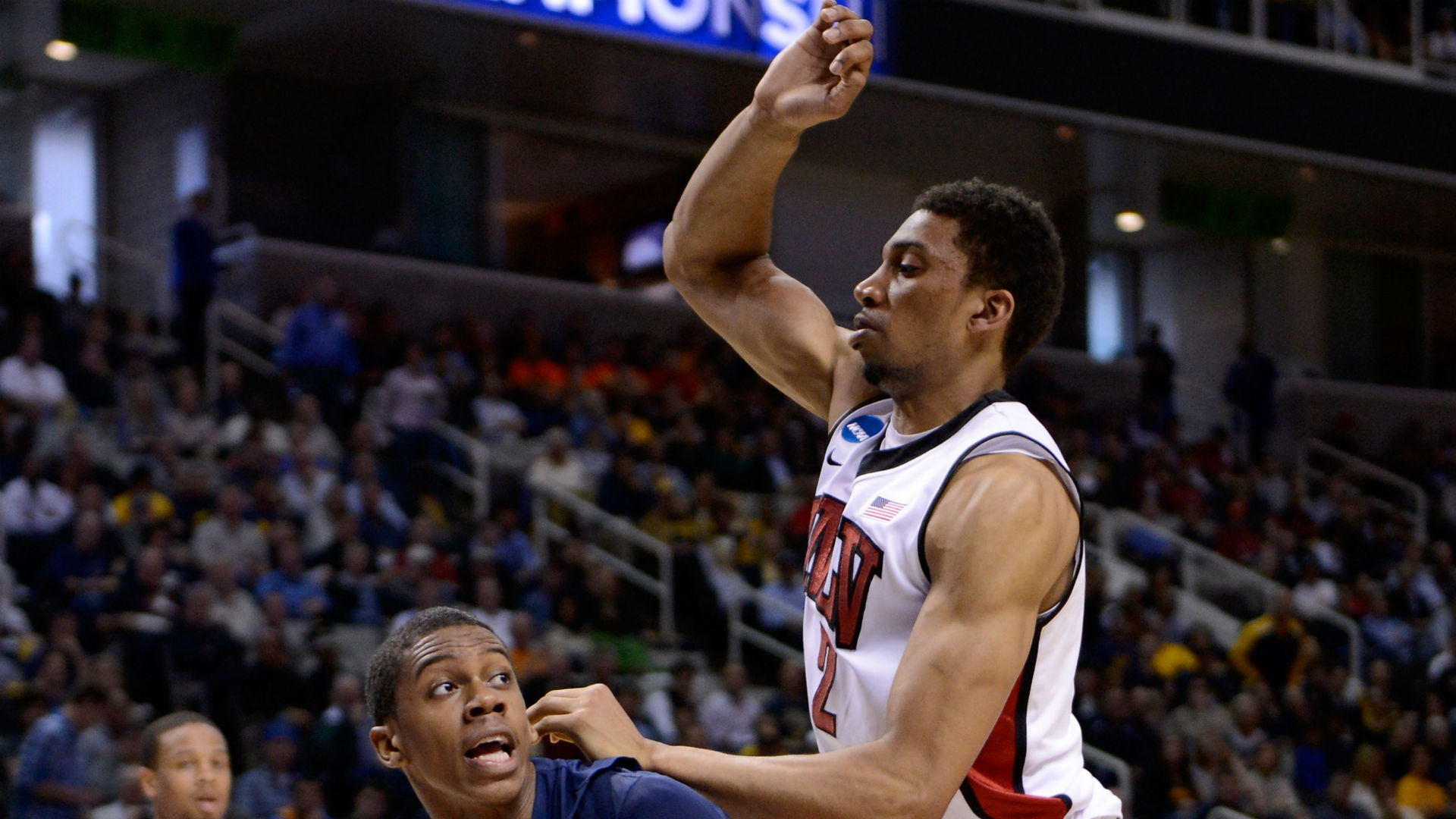 After spending his freshman season at Pittsburgh, Birch would transfer to UNLV, where he and the Runnin' Rebels made one NCAA Tournament appearance in 2012. In his lone tournament game, Birch held it down on inside, blocking four shots to go along with five points and six boards. Birch blocked four or more shots 26 times in his college career.
Oshae Brissett, Syracuse
2018 First Four vs. Arizona State - 23 points, 12 rebounds, two assists, one steal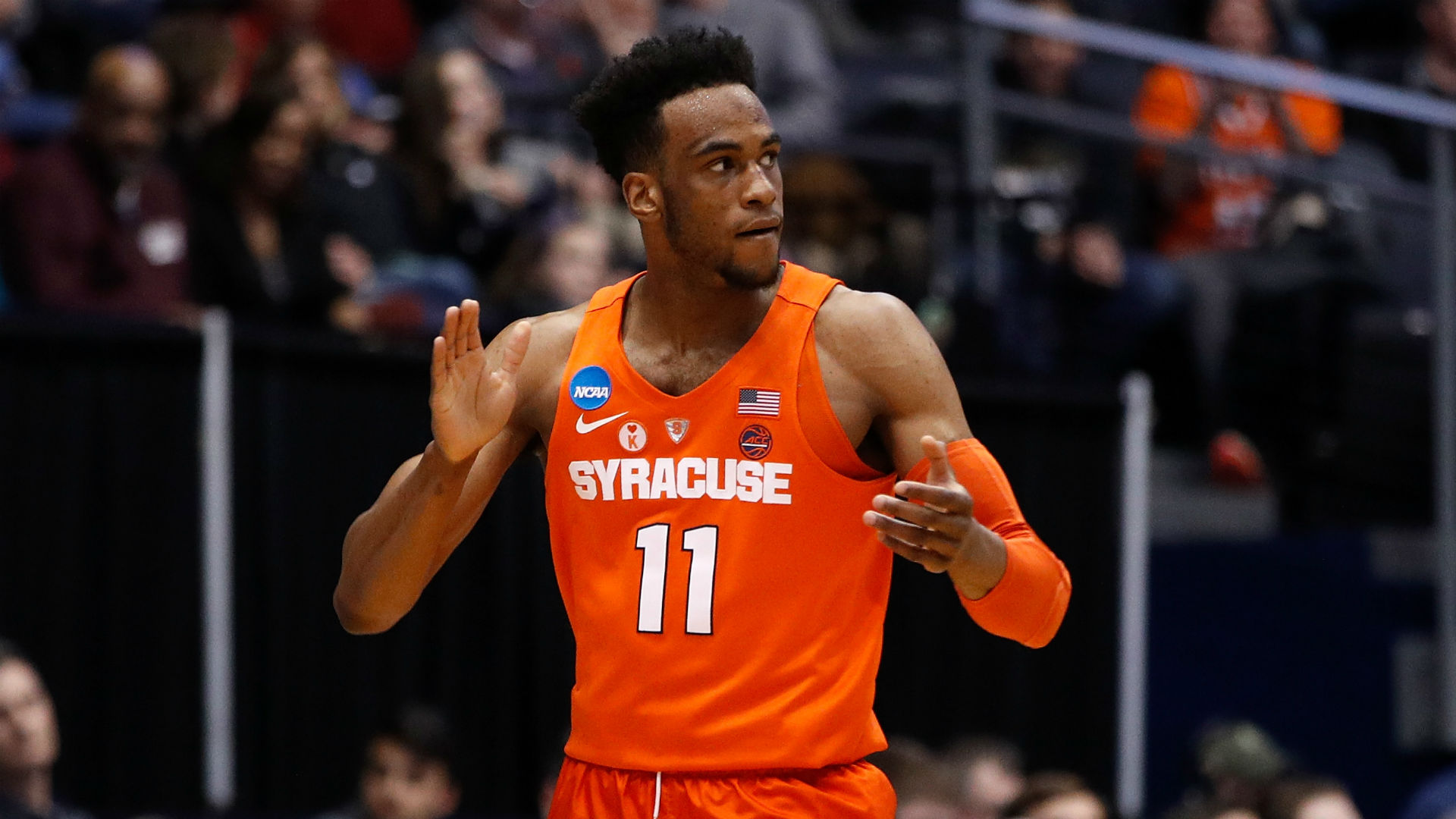 The Orange qualified for the NCAA Tournament in both of Brissett's seasons at Syracuse but it was in his tournament debut that the Mississauga native made his biggest statement. In the First Four against Arizona State, a freshman Brissett finished with a monster 23-point, 12-rebound double-double.
As a No. 11 seed, Cuse would then go on an improbable run to the Sweet 16, where they would fall to ACC foe Duke. In four tournament games in 2018, Brissett averaged 17.0 points and 9.3 rebounds.
Mfiondu Kabengele, Florida State
2018 Round of 64 vs. Missouri - 14 points, 12 rebounds, two blocks in 27 minutes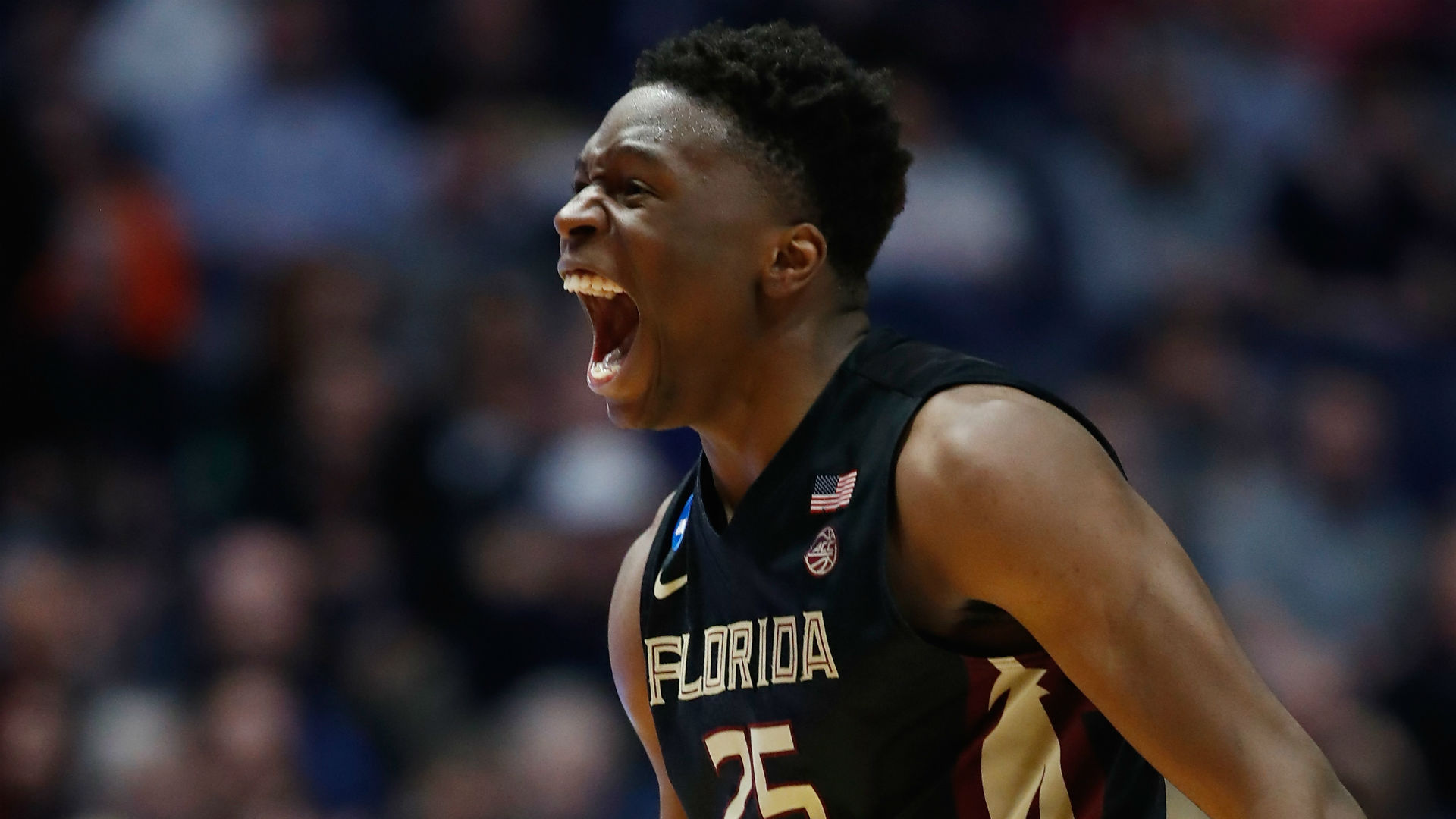 Kabengele, a first round pick in the 2019 Draft, came off the bench in all 71 games of his career as a Seminole. As a redshirt freshman, Kabengele finished with a team-high 14 points and 12 rebounds to lead No. 9 FSU past No. 8 Missouri, the begining of an unlikely run to the Elite Eight.
In his redshirt sophomore year, Kabengele averaged 17.0 points and 8.0 rebounds in three tournament games.
Naz Mitrou-Long, Iowa State
2016 Round of 64 vs. Nevada - 12 points (4-8 FG), three rebounds, three steals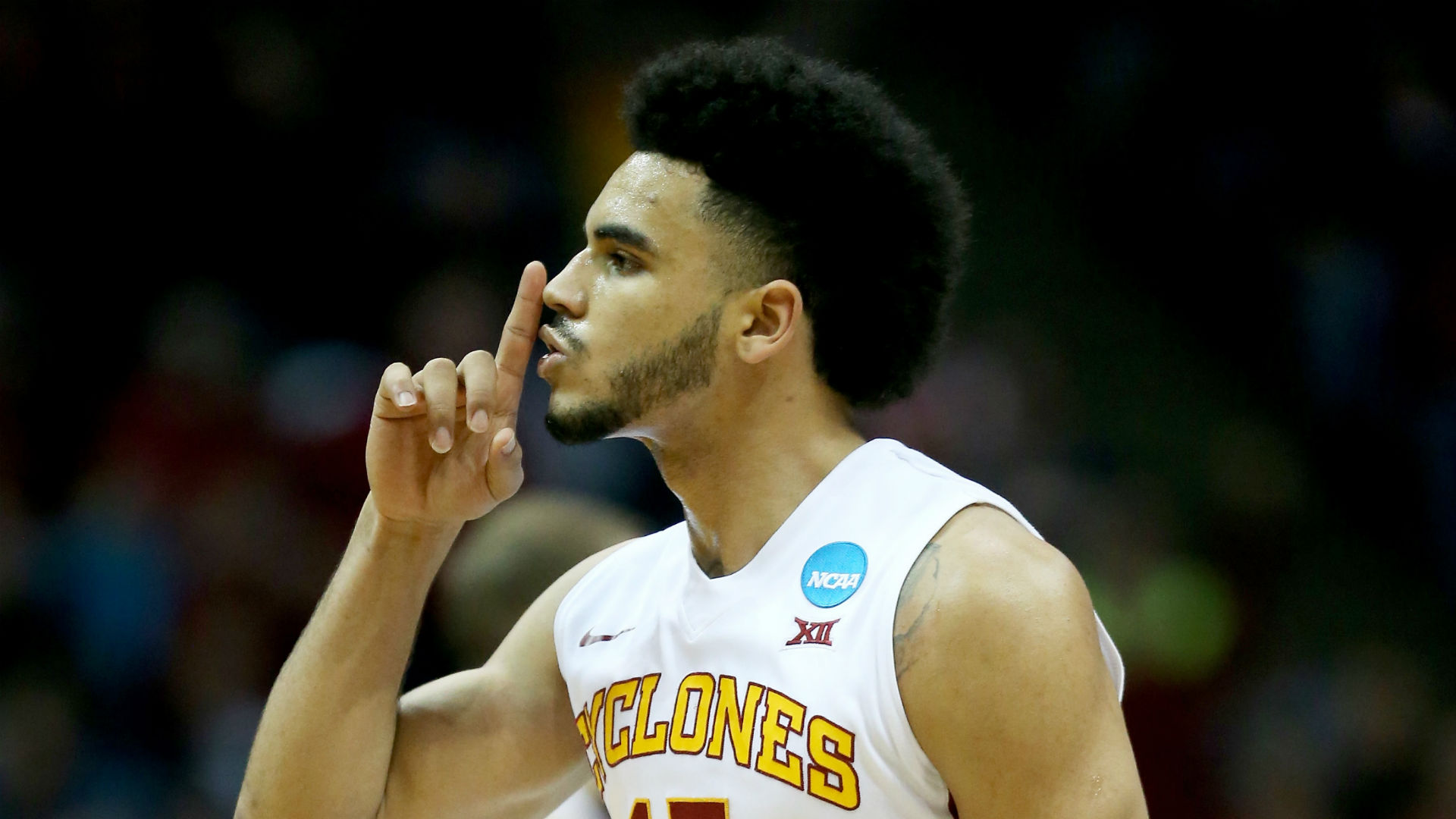 As a redshirt senior, the Mississauga native got the tournament started on the right note to help lead the Cyclones to the next round. He finished his career at Iowa State with thre Big 12 titles and four NCAA Tournament appearances.
Now, he's a member of the Indiana Pacers organization as a two-way player.
Marial Shayok, Virginia and Iowa State
2017 Round of 64 vs. UNC Wilmington - 23 points (8-14 FG), three rebounds, two steals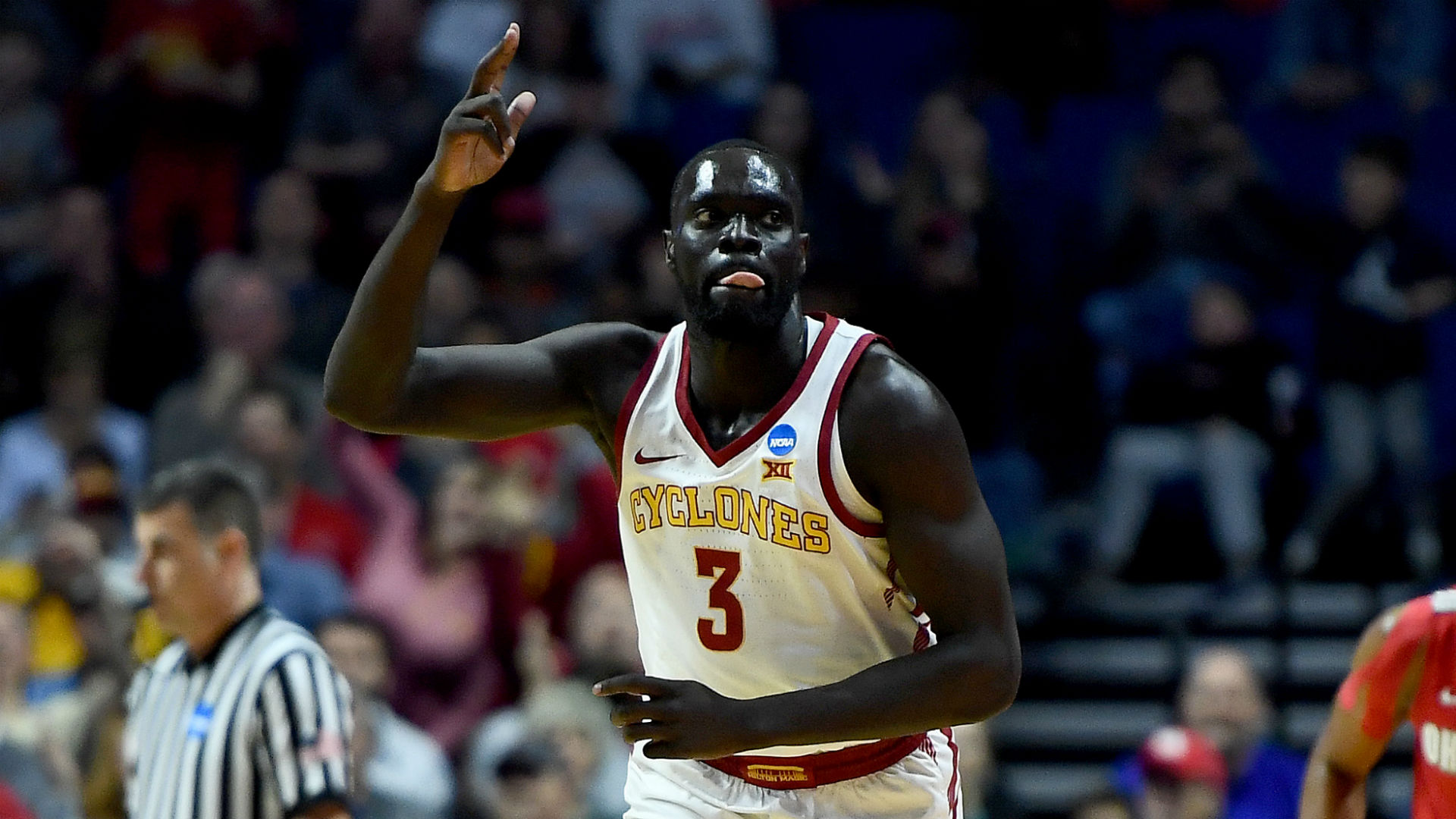 All Shayok knows is the NCAA Tournament.
In four seasons, he made four tournament appearances, three coming as a Virginia Cavalier and one coming as a member of the Iowa State Cyclones. In what would be his final run with Virginia, Shayok opened the tournament with a big performance against UNCW.
He is now a member of the Philadelphia 76ers organization on a two-way contract.
Kyle Alexander, Tennessee
2019 Sweet Sixteen vs. Purdue - Nine points, eight rebounds, three blocks in 25 minutes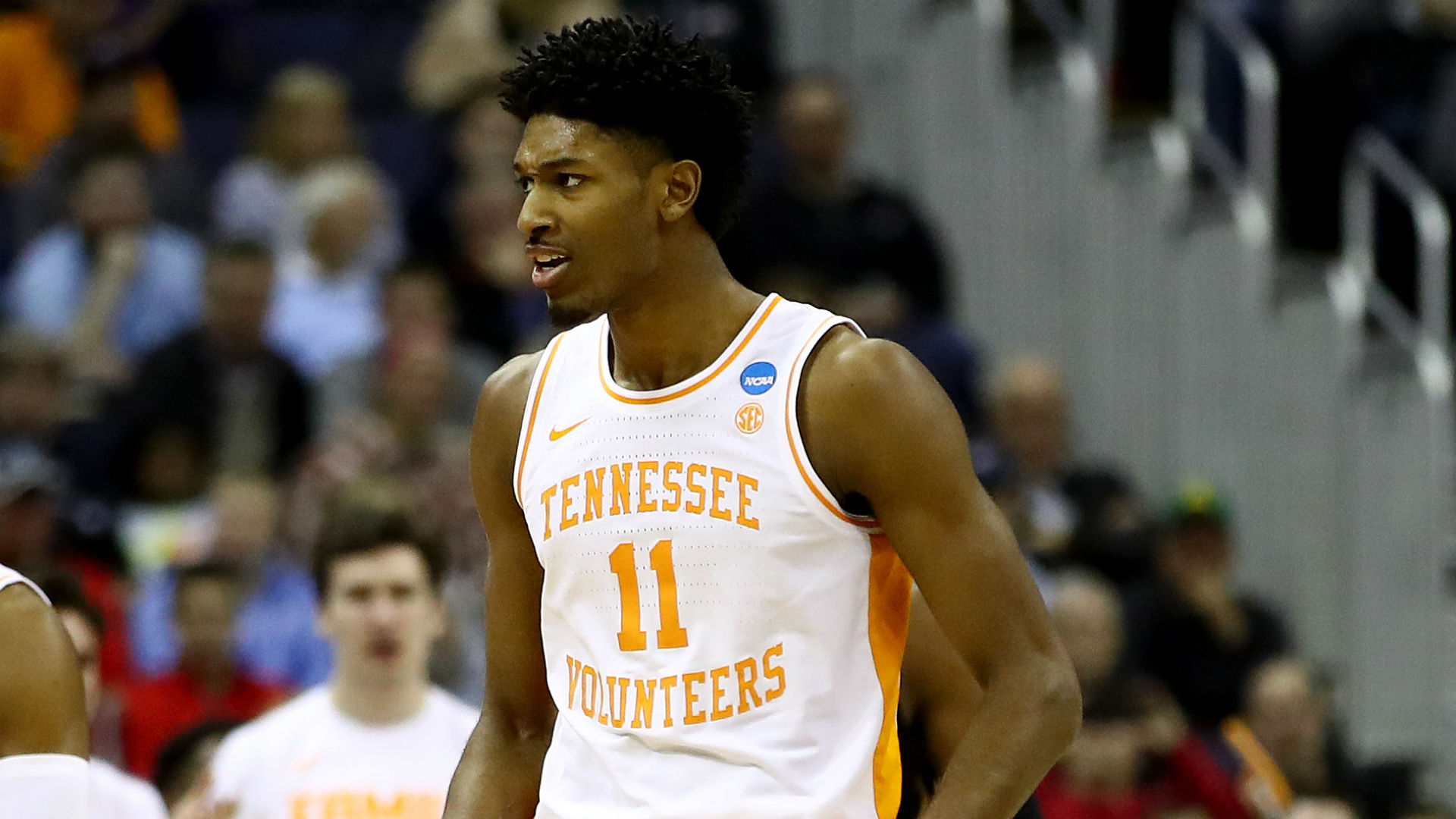 Alexander, a two-way player with the Miami Heat organization, spent four seasons at the University of Tennessee where he would appear in four NCAA Tournament games. In his final college game - an overtime loss to Purdue in the Sweet Sixteen - Alexander finished with nine points, eight rebounds and three blocks before fouling out in 25 minutes.
Mychal Mulder, Kentucky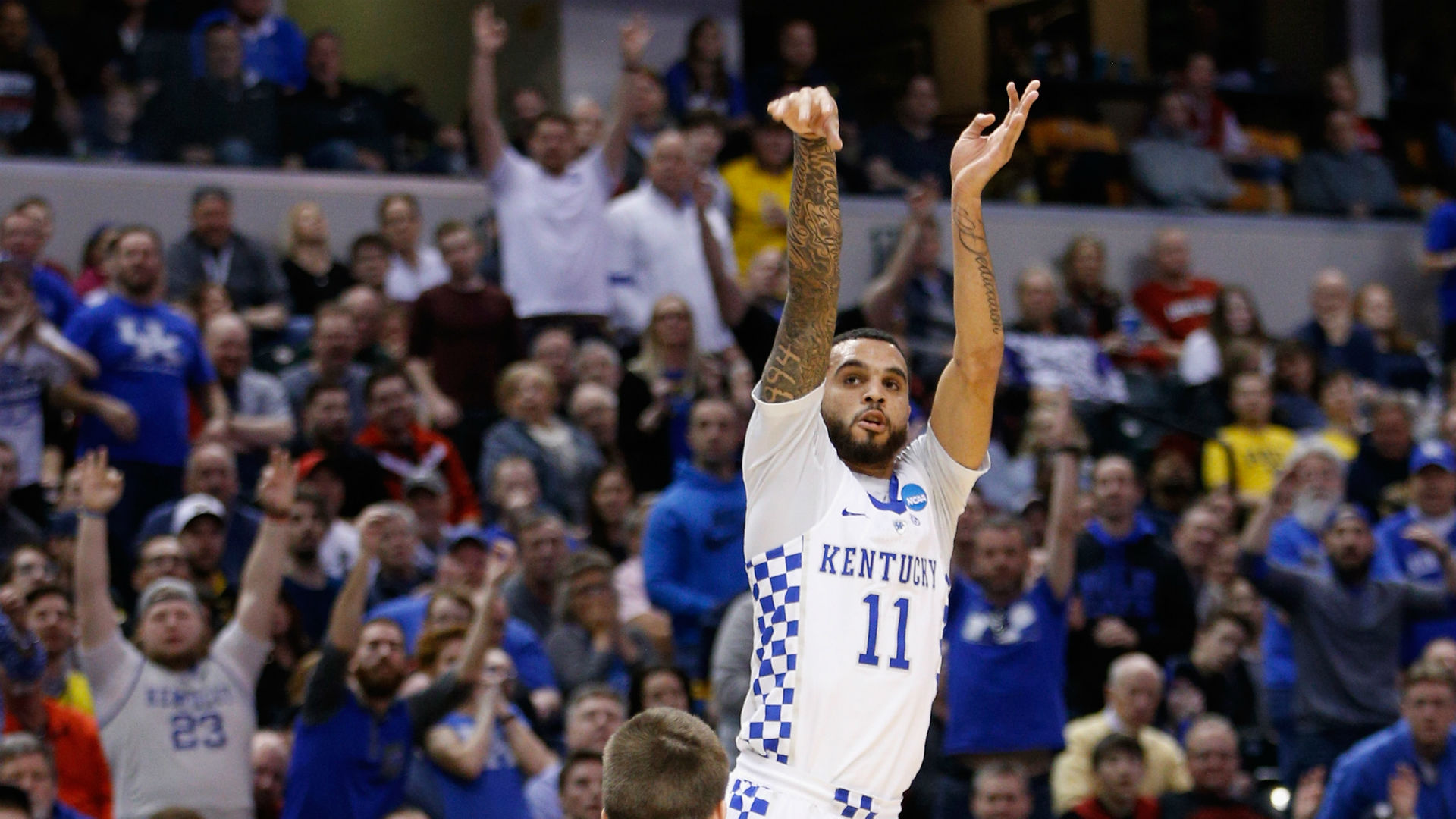 The journey for Mulder has been remarkable as he went from junior college to Kentucky, where he appeared in five tournament games but never truly carved a role. Now, he's on a long-term contract with the Golden State Warriors after spending a few seasons as a G League standout.
His lone tournament bucket came in a win over Wichita State.
The views on this page do not necessarily reflect the views of the NBA or its clubs.